Walker's Point will soon be home to a new live music venue and neighborhood tavern. Promises is expected to open at the corner of 6th Street and National Avenue this summer.
The new business (located at 538 W. National Ave.) is owned and operated by longtime friends and Platinum Boys bandmates Casey Hughes and Joey Turbo. Though they officially secured the building—which previously housed Gilbralter MKE and Walker's Point Music Hall—last year, the idea of opening a bar together was in the works much earlier.
"This was always the plan," Hughes says. "This was always in the back of our minds as something we would ultimately do with each other."
The pair brings more than a quarter century of combined experience to the operation, including an extensive background in bartending, bar managing, concert booking, and beer distribution. Since moving in, Hughes and Turbo have put considerable work into the property. Some updates include building two new stages, installing a walk-in cooler and six draft lines to the previously tap-free establishment, renovating its bathrooms, and adding a new sound system. They've also made a great deal of cosmetic tweaks, including some new TVs and a variety of endearingly eccentric decorative accents to fit the loose music venue/sports bar/neighborhood social club theme.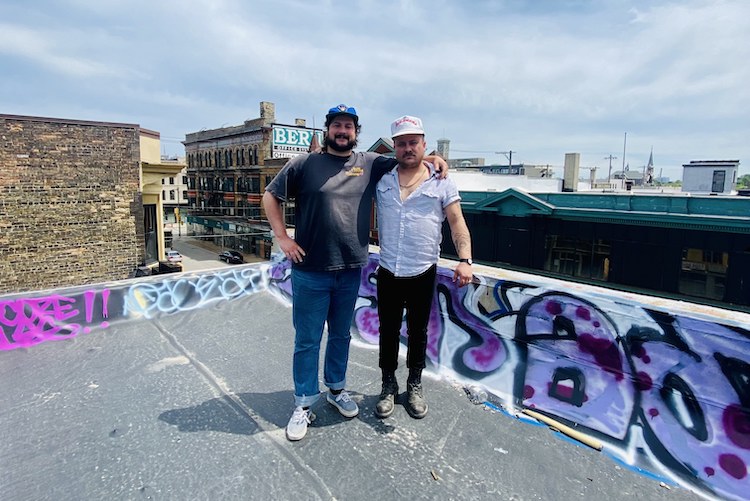 "It's a bar that we'd want to go to, so we're going to facilitate that," Hughes says. "We want Wisconsin sports on, but with the right vibe. No jock bullshit. It's going to be a friendly place."
In addition to the sports focus (including "bitching Packer parties" and a pledge to show Brewers and Bucks games) and live music intentions, Promises plans to host a monthly karaoke night, local and national DJs, occasional flea markets, and rent out its back room for private functions. There's also a rear deck to allow for patio drinking.
"We're going utilize every spare inch of this place. That's the beautiful thing about the size of this joint," Turbo says. "We love throwing parties. It's controlled chaos, controlled fun times."
Behind the bar, expect a mix of easy-drinking domestics and local craft beers on draft, as well as a wide selection of canned and bottled options. There will be an ample liquor selection, a variety of non-alcoholic offerings, and a frozen old fashioned (akin to a blended margarita, but an old fashioned) made to order using Turbo's grandmother's recipe.
Even when there's no show booked and no games on TV, Promises aims to be an accommodating and open place that adds to the fun and vibrancy already happening in the neighborhood. There's arcade games, pinball, and a pool table. Hell, there's even a scoreboard. And yes, there will be pull tabs. Once open for business, hours will be 4 p.m. to close Monday through Friday and noon to close on Saturday and Sunday.
The owners are currently putting the finishing touches on Promises, with the hope of being able to open as soon as July. Stay tuned for more details and for an early look into the business as the opening date becomes known. Until then, get ready for "Live Music + Live Drinking" in the heart of Walker's Point because this promises to be an amazing bar.