Most seasons, the Packers bye week would be a well-deserved and much-needed opportunity for Green Bay to rest its players and make minor adjustments as the team looks ahead to the playoffs. Though not official, the division title would basically already be wrapped up at that point, postseason seeding would be a topic of conversation, and fans would lament having a weekend of Packerlessness after such an encouraging and exciting season leading up to the bye week.
This isn't most seasons.
This year, the bye week seems to be an obstacle, a delaying of the inevitable, and the prolonging of a disappointing season that very well could be the sign of a dismal future to come. Playoffs are still possible, but it would take Green Bay winning out and a lot of outside help from other teams. More than likely, it's going to be a longer Packers offseason than usual, so get ready now. As you prepare to savor the final four opportunities to watch subpar pigskin with little-to-no significance, here are some ways to keep busy, distract yourself, and get through the Packers bye week this Sunday.
1. Take a nice late-autumn bike ride with your friends
Pictured above.
2. Go to a movie
We've heard good things about The Menu. Spoiler Alert is directed by Michael Showalter, so it's probably a solid film as well. Both of those are playing at The Oriental. Oh, and Elf is showing at The Avalon on Sunday as well.
3. Get your booster
If you're eligible for your latest booster and you haven't done so already, get that thing already! Holiday gatherings are right around the corner.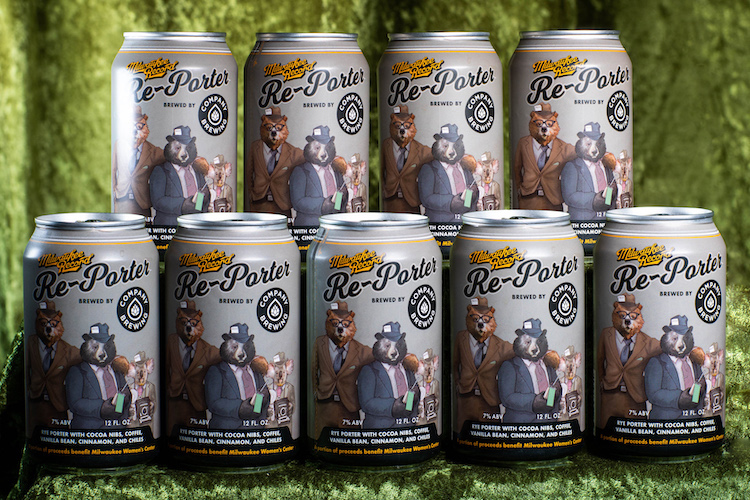 4. Pick up some Milwaukee Record Re-Porter
Available at Company Brewing starting Saturday, December 10!
5. Vote (over and over again) in our Wisconsin-Born Celebrity Bracket
Round Two starts on Friday and runs through December 15. Vote often!
6. Knock out some holiday shopping
Whether you're braving the big box stores, supporting local retailers, or ordering online, Sunday is the perfect opportunity to knock out some holiday shopping. And ONE LAST MILWAUKEE RECORD PLUG, you can order some of our merch online. We have new shirts, unretired shirts, and some favorites that have been out of stock for a bit.
7. Sleep in and/or take a nap
Don't underscore how important it is to get enough rest. Your mind, your body, and your spirit will all thank you. Plus it's less time you have to be conscious!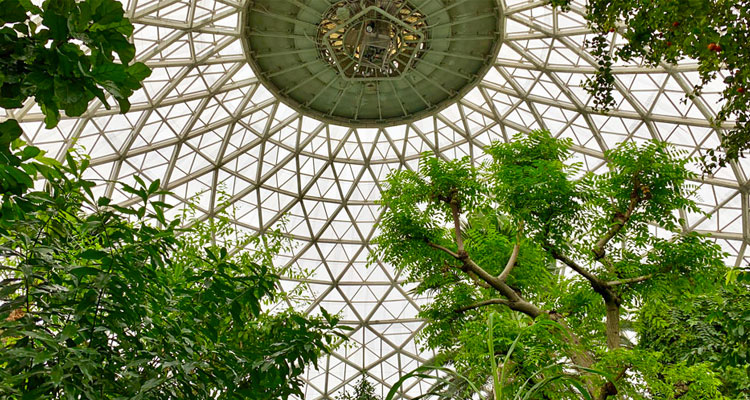 8. Go to The Domes
The Mitchell Park Domes won't be around forever—at least not as we know them—and they could use your support. So go!
9. Go to the Milwaukee Public Museum
The Milwaukee Public Museum won't be around forever. At least not as we know it. So go!
10. Finish those end-of-year lists?
The world needs to know where Midnights ranks on your album of the year lists. Does Reservation Dogs rate higher than White Lotus? Can Tár overtake Nope even though you just watched it and it hasn't had time to sit with you? Figure it out on Sunday and tell the people on the internet next week!
11. Donate to a local charity
Use the money you would've spent on wings and drinks at your regular Packers haunt this week and donate it to a local charity of your choosing.
12. Sign up for health insurance
The deadline to enroll in health insurance at HealthCare.gov is coming up quick, so sign up now or be left paying 100 percent of your medical bills…instead of like 95 percent of your medical bills (only after a mentally arduous and soul-crushing navigation through unnecessarily cruel and complex bureaucratic red tape of the heath "care" industry).
13. Watch South Side
If you're anything like us, you both love and sorely miss Detroiters. Sure, I Think You Should Leave is amazing in its own right, but it's different, episodes are shorter, and you've likely blown through both seasons a bunch of times already. If you want something that's in the vein of Detroiters that you maybe haven't seen yet, give South Side a shot. There are two seasons out and season three just started today. It's very good!
14. Go to a bar, restaurant, park, or local attraction you've never been to before
NFL schedule makers have given you a free Sunday to do whatever you'd like—as long as you're home in time for work on Monday—so use this gift to experience something new, different, or unfamiliar right in your own backyard. Walk a tail you've never traveled before. Explore a neighborhood or nearby suburb you've never really spent much time in. Try one of the region's 27,000 new breweries.  
15. Watch other football games
Though we hate to say it about another team in the division, the Lions are a legitimately fun and likeable team (and they're playing the Vikings). Jets and Bills is an interesting early game airing in our coverage area. And since Tampa Bay and San Francisco are playing each other, one of them is almost guaranteed to lose. Wait! Hopefully they tie.