It's an unprecedented and incredibly difficult time for restaurants right now. It's especially tough for restaurants in Wisconsin, where COVID-19 numbers are currently off the charts. Wanting to highlight local establishments who are keeping food quality high while also keeping its customers and employees as safe as possible, we're going to focus on restaurants that have completely shifted to carryout and/or delivery service in a series we're calling "Carryout Chronicles."
Editor's Note: My original headline was "Odd Duck carryout brings a taste of normalcy to a world gone quackers," but I decided against it. Please let me know if I made the correct decision in the comments below.
Odd Duck (2352 S. Kinnickinnic Ave., 414-763-5881) is one of Milwaukee's great "Why don't I eat here every day?" restaurants. Since opening in 2012, the Bay View business has consistently wowed the city with ever-changing small plates that thread the needle between creativity and comfort. To look at Odd Duck's menu is to look at food you know is going to be incredible, even if (or especially if) there are at least three ingredients you've never heard of. All of that fine-dining excellence with prices that won't break the bank? Why don't I/we/you eat here every day?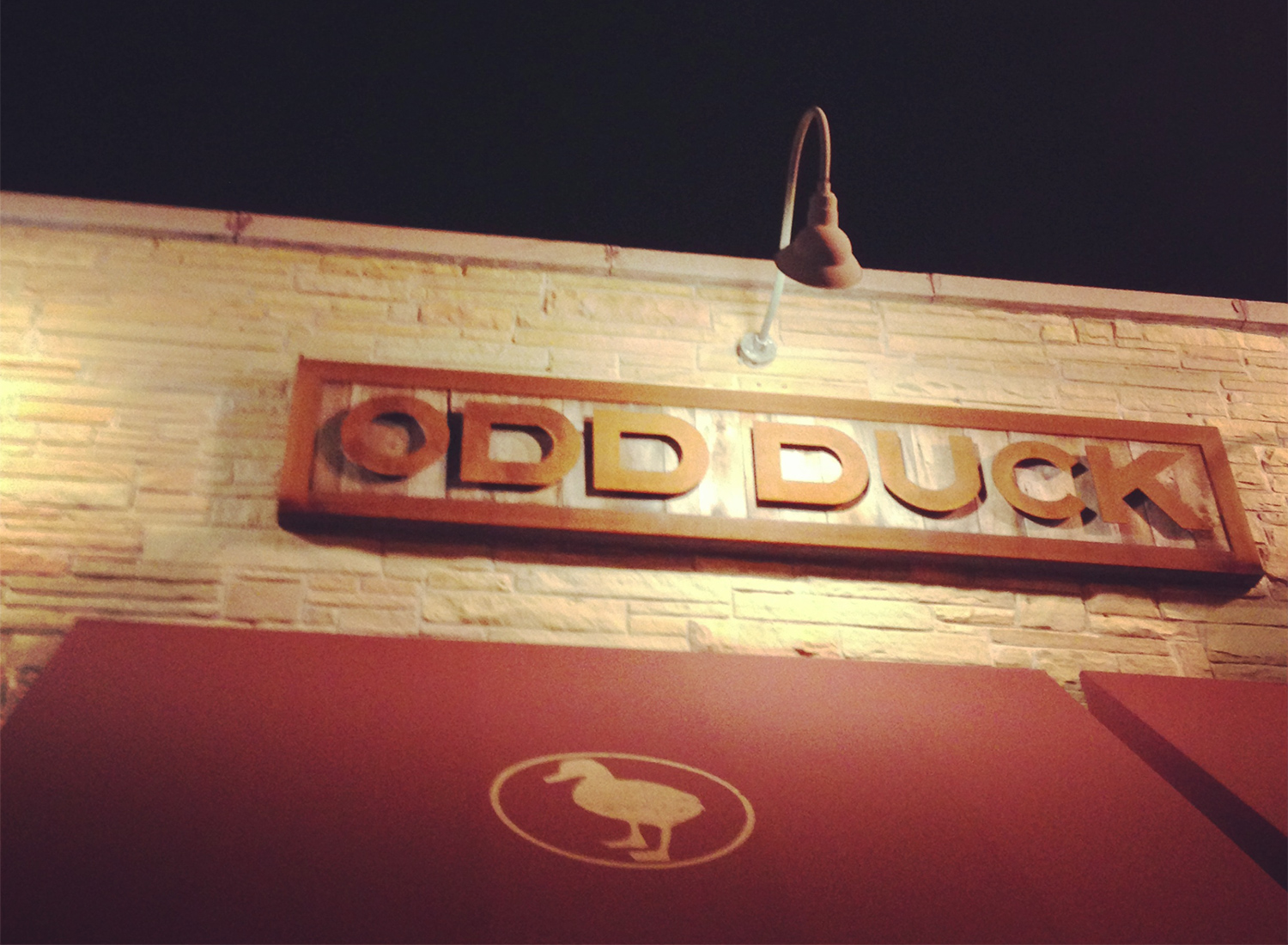 It's a question that was true in pre-pandemic times, and it's a question that still holds true today. Save for some limited patio service during the summer, Odd Duck has been closed to in-person dining since the beginning of COVID-19. Curbside carryout orders from a pared-down menu—along with plenty of special selections and one-off items—have been the order of day since spring. Happily, Odd Duck's quality (not to mention its warm customer service) remains top-notch.
"I want to emphasize that we did all this without knowing if there was going to be any programs to save us or help us," co-owner Melissa Buchholz said of her decision to close and pivot to carryout back in April. "We did it because it was the right thing to do, and I have absolutely no regrets that we made the decision that we did."
Let's look at that decision, shall we?
Policies and Procedures
Ordering is as easy as apples, peaches, and pumpkin pie. Multiple online options like Uber Eats and DoorDash are available, though we frequently use fine-dining reservation platform Tock. (Free, no-fuss registration is required.) Click on "Order Now," choose a time for pickup (a.k.a. your "reservation"), and start adding items to your digital basket. Enter your payment info and poof! you're done. If you've ever ordered anything online, you can order Odd Duck online. Oh, and now more than ever, tip generously.
Pickup is just as easy. Drive on over to Odd Duck (that address again: 2352 S. Kinnickinnic Ave.) and park your vehicle in one of the reserved spots immediately outside the restaurant. When your pickup time arrives, you'll receive a text message like this: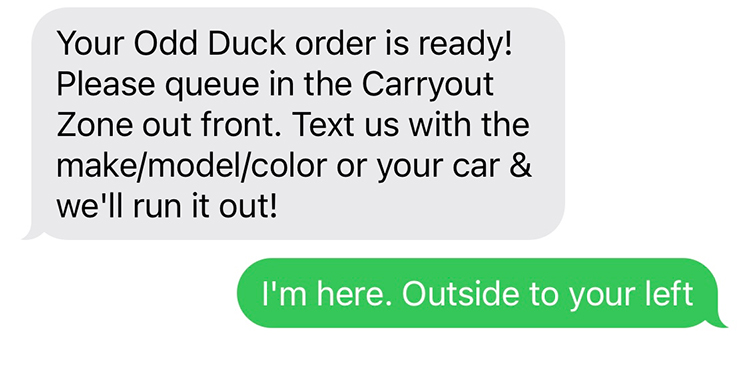 Soon after, someone will emerge from Odd Duck and hand you your food. Easy! Maybe it'll even be Chef Ross Bachhuber himself! If it is, tell him that the author of this piece thinks this song is the best song he ever wrote, and that this ridiculous cover still brings a smile to his face.
Carryout Quality
Tired of living on a steady diet of frozen pizzas, corn dogs, and Chicken in a Biskit? (Just us?) Need a temporary respite from an existence filled with dreary sameness and a nagging feeling that things will only get worse? (Just us?) Feel like feeling…normal again? Then Odd Duck carryout is for you.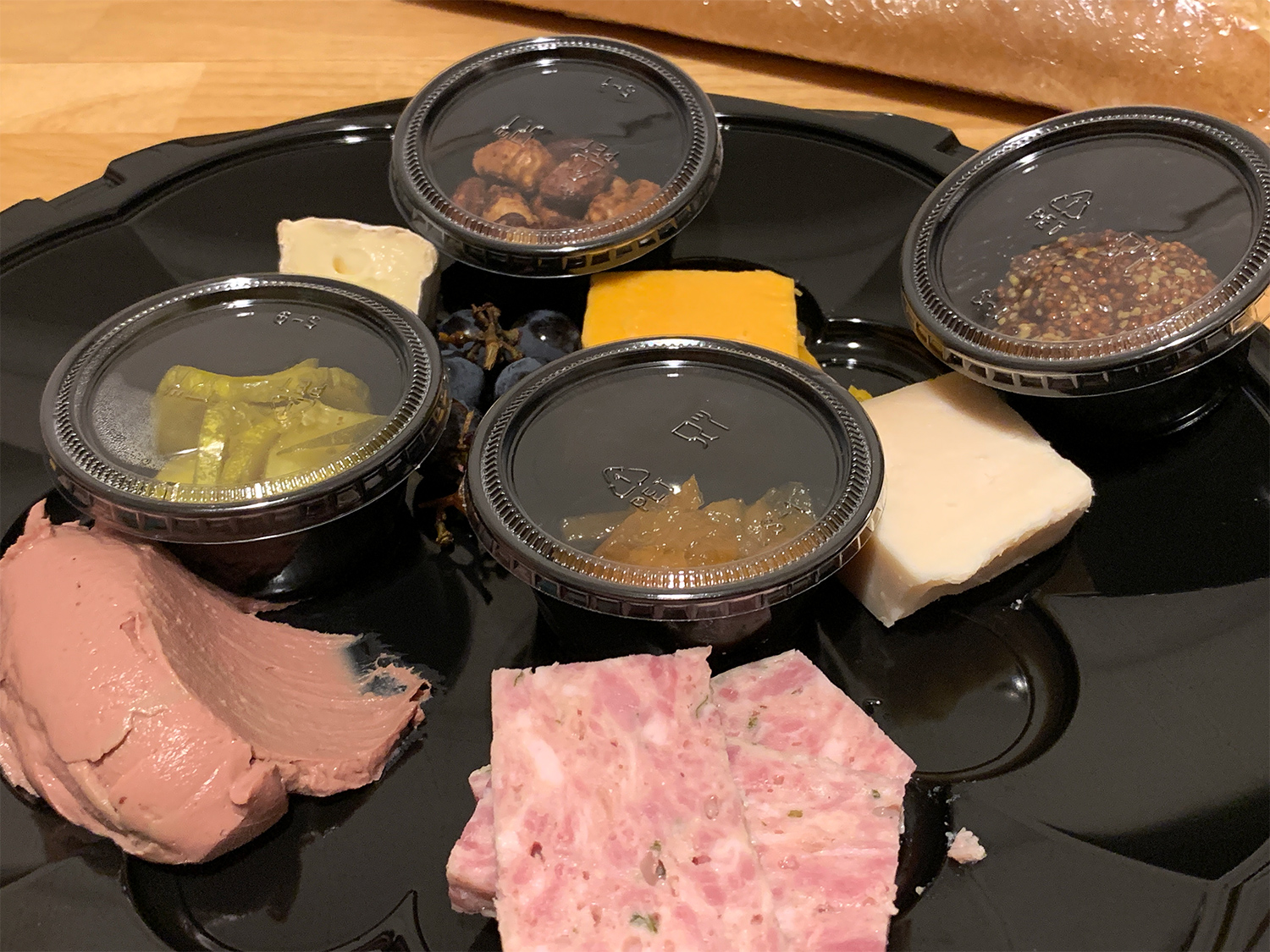 The restaurant's always-excellent charcuterie and cheese boards ($20-$30) are served in roomy plastic containers, and come complete with grainy mustard, sweet pickles, roasted nuts, and bread. Soups ($8-$15) come in either 16 oz. or 32 oz. containers. Salads are available, too ($10-$11), as are snacks like mixed nuts and beet pickled eggs ($5). Munching and sharing all of the above will make you feel like you're in the cozy, candlelit confines of Odd Duck, and not your harshly lit dining room overflowing with laundry and old electronics and a giant dollhouse filled with enough Barbies and Frozen figures to stock an entire aisle at Walmart. (Just us?)
And then there are those small plates, all as expertly conceived and delectable as you remember. Some Odd Duck favorites are here, including the forever-awesome Aloo Gobi ($12) and the Beef Short Rib Carbonnade Flamande ($15). The House Chorizo Verde ($12) is excellent, and the brand new Duck Confit Emmoladas ($14) are amazing—if you can put in an order before they're sold out.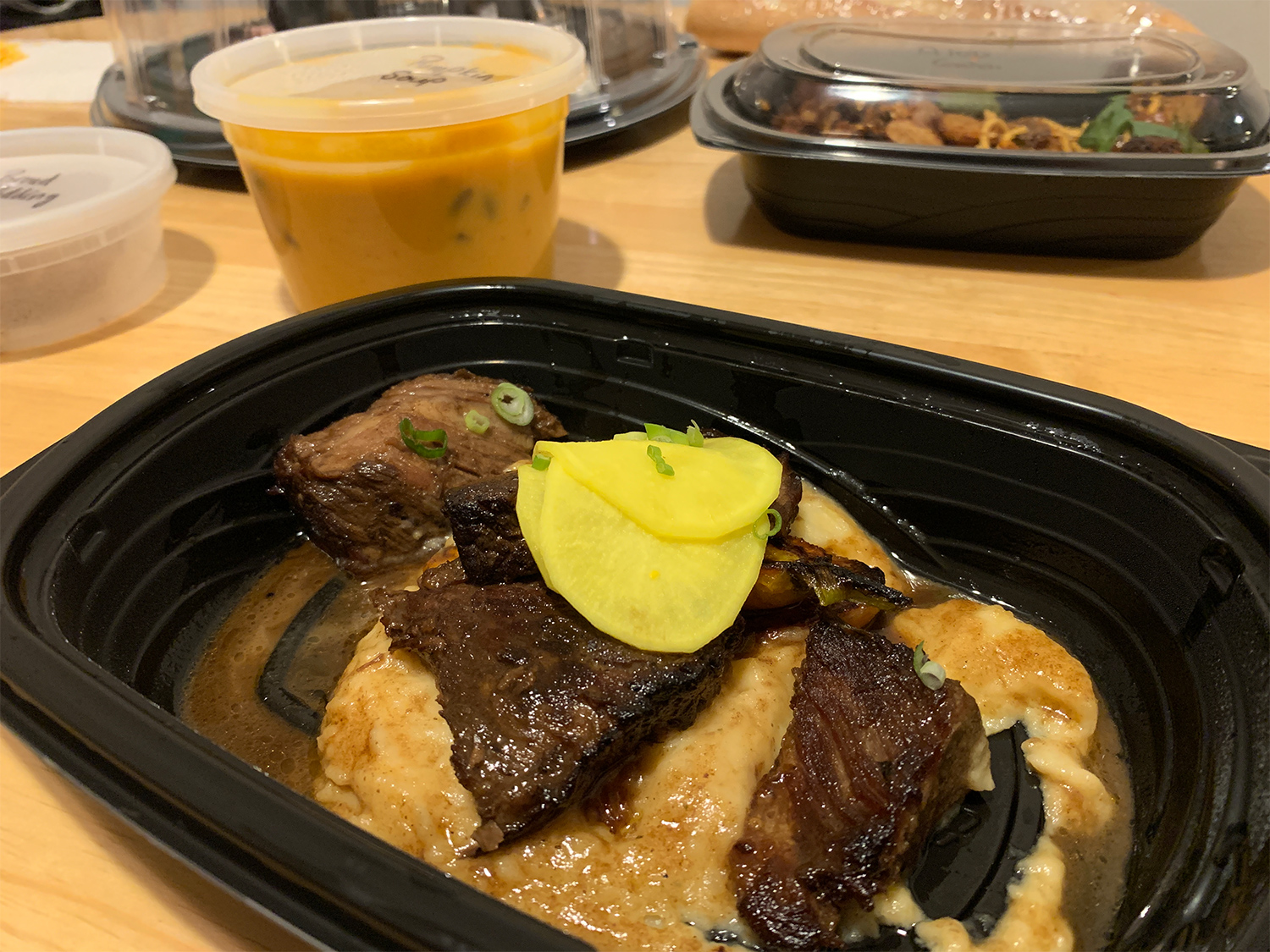 And don't forget about dessert (currently available: Pumpkin Spice Cheesecake, $5) and Odd Duck's more-than-generous selection of wine, beer, and cocktails. Ordering a ton of booze goes a long way in helping small restaurants like Odd Duck during these trying times, so go ahead and do that. And, again, tip generously.
Other Info
Want to support Odd Duck on those miserable days when you're not getting carryout? Then check out the restaurant's store, which includes everything from T-shirts and sweatshirts ($22-$27) to tote bags and locally made soy candles ($15).
And of course, please do whatever you can for every Milwaukee restaurant you love and cherish. They don't exist in a vacuum.
"In the best of the times, the service industry in Milwaukee really supports one another," Buchholz said back in April. "It's a really collaborative city for this industry, which is actually not normal across all cities. But Milwaukee hospitality and restaurant owners, managers, and staff, a lot of us know each other. We have a big network and we're always willing to help each other out."