It's Friday, so you know what that means: downtown food hall 3rd St. Market Hall has added 17 new vendors! (Seriously, we think we missed a few in the past week alone.)
Today, 3rd St. has added Kompali Tacos y Tortas. "Kompali is serving up authentic tacos and Mexican tortas as well as house made agua frescas, horchata, esquite (street corn), churros, quesadillas, and their well-known pork beans," reads a press release. "The menu also includes classics from their other location like Argentinian steak, al pastor tacos, grilled chicken, and carne asada. Additionally, they serve soy chorizo and fried avocado tacos for their vegetarian guests."
The 3rd St. location—open now, btw—is owned by Karlos Soriano and Paco Villar. The pair also own the Kompali on Brady Street, as well as C-Viche on Kinnickinnic Avenue.
"We've gotten a lot of great support from Milwaukee since we first opened C-Viche in 2015," Soriano says. "That encouragement helped us grow more and more and more. We're happy to be part of 3rd St. Market Hall and bring back this side of town. We used to come shop here back in the day, so it's cool to see it come back."
Kompali Tacos y Tortas opens daily at 11 a.m., and is located kitty-corner from the 3rd St. Market Bar. It joins a host of other vendors, including Dairyland Old Fashioned Hamburgers & Custard, Strega, Hot Dish Pantry, Greenhouse, Anytime Arepa, Kawa Ramen, Amano Pan, Middle East Side, Dawg City, Mid-Way Bakery, Valor Aquaponics, Make Waves, Supernova Coffee & Donuts, a Strange Town wine bar, and Milwaukee apparel company Brew City Brand. Phew!
There's shuffleboard, virtual golf, a selfie museum, and some free-to-play Nintendo Switches, too. Hopefully they've downloaded that new TMNT game!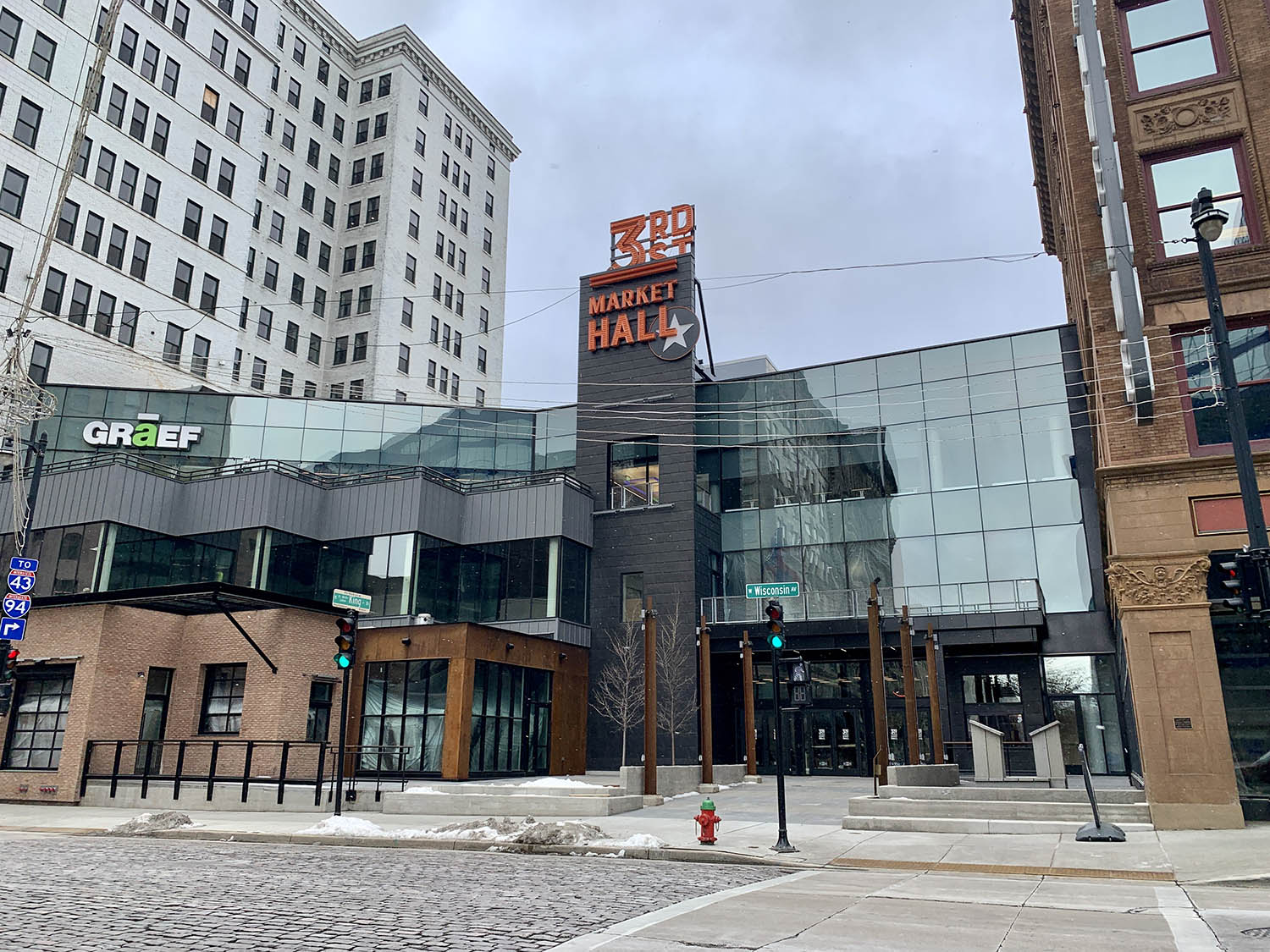 Exclusive articles, podcasts, and more. Support Milwaukee Record on Patreon.
---
RELATED ARTICLES
• 3rd Street Market Hall adds Venezuelan restaurant Anytime Arepa, open now
• 3rd Street Market Hall adds hot dog and sausage vendor Dawg City, open now
• Check out these new spots at 3rd Street Market Hall and Crossroads Collective
• Middle East Side now open at 3rd Street Market Hall
• Valor Aquaponics organic market will open this Friday at 3rd Street Market Hall
• 23 pictures of the just-opened 3rd Street Market Hall, plus 1 picture of the burger I ate