And the "3rd Street Market Hall adds…" news just keeps on comin'.
Today, downtown food hall 3rd Street Market Hall (a.k.a. the first floor of the old Shops of Grand Avenue, located at 275 W. Wisconsin Ave.) announced the immediate opening of Dawg City. Owned by Milwaukeeans Ken and Tonya Hughes, Dawg City specializes in "hot dogs, sausages, brats, as well as snacks like nachos, fries, onion rings, cheese curds, and funnel cake fries."
A press release continues:
Inspired by the unique hot dog styles of the East Coast and Chicago, along with the culinary flavors of the American South, the Hugheses wanted to create a unique style of hot dog that is specific to Wisconsin. They plan to achieve this by using local ingredients and creating recipes that are unique to the state.

Ken and Tonya care deeply about Milwaukee, the city they have called home since birth. "We were both born and raised here about eleven blocks apart," said Ken Hughes. "Milwaukee is home." Because of this connection to the city, they have made a strong effort to hire teens and young adults from Milwaukee's inner-city to "give them a chance to grow and expand their wings," said Ken. They want to help Milwaukeeans that are oftentimes overlooked thrive because "Milwaukee means everything to us."
Dawg City is located in the west area of 3rd Street, and opens daily at 11 a.m. It joins a host of other 3rd Street vendors, including Dairyland Old Fashioned Hamburgers & Custard, Strega, Hot Dish Pantry, Greenhouse, Kawa Ramen, Amano Pan, Middle East Side, Mid-Way Bakery, Valor Aquaponics, Make Waves, the 3rd Street Market Bar, and Milwaukee apparel company Brew City Brand.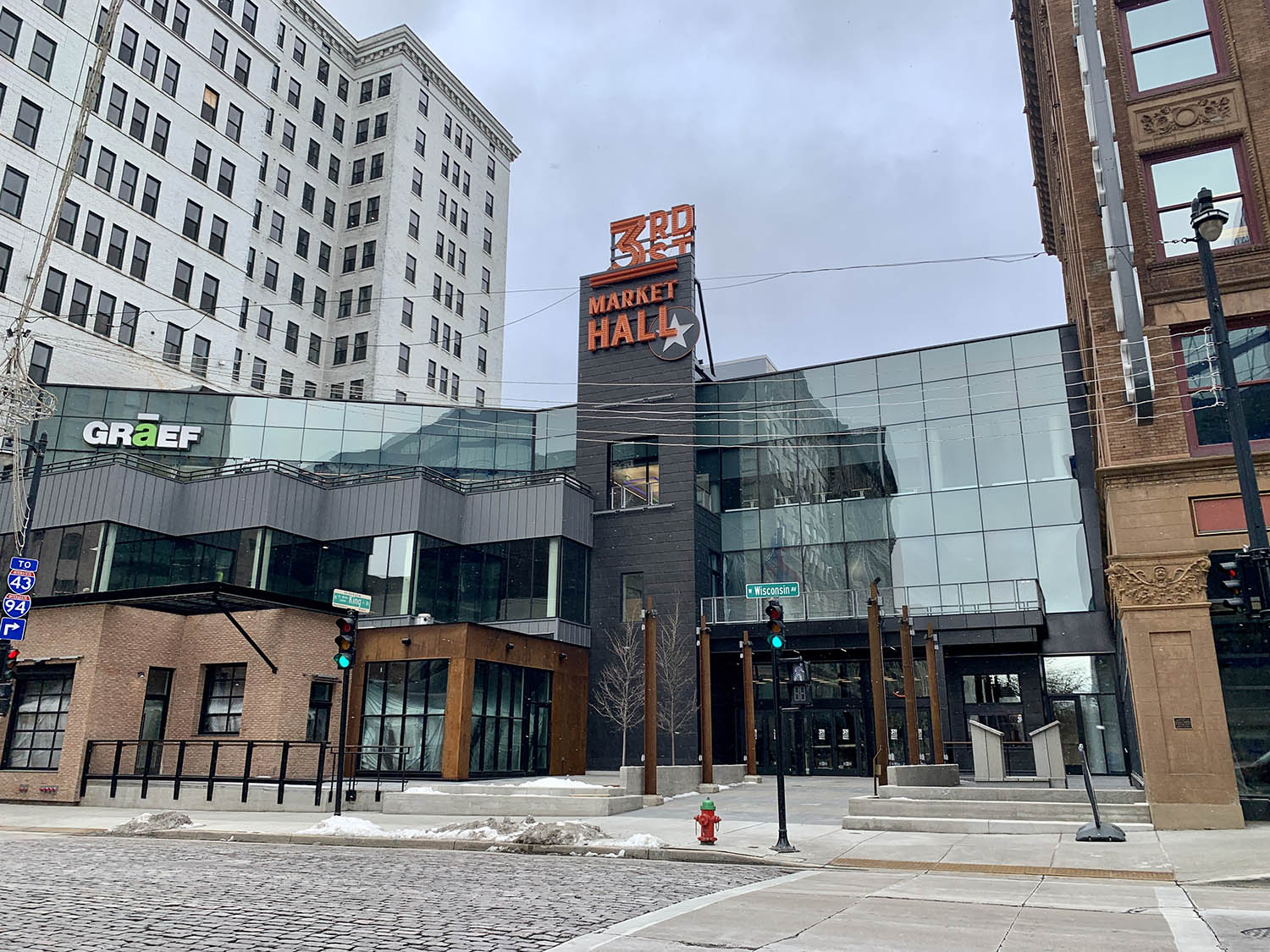 Exclusive articles, podcasts, and more. Support Milwaukee Record on Patreon.
---
RELATED ARTICLES
• Check out these new spots at 3rd Street Market Hall and Crossroads Collective
• Middle East Side now open at 3rd Street Market Hall
• Valor Aquaponics organic market will open this Friday at 3rd Street Market Hall
• 23 pictures of the just-opened 3rd Street Market Hall, plus 1 picture of the burger I ate