Fact: 3rd Street Market Hall opened in the first floor of the old Shops of Grand Avenue, 275 W. Wisconsin Ave., earlier this year.
Fact: Since then, the downtown food hall has added a new vendor approximately every 30 seconds.
Fact: The latest addition, Venezuelan restaurant Anytime Arepa, is open now.
"The market hall's newest vendor makes authentic arepas, empanadas, and fried plantains with recipes from their family's home in Venezuela," reads a press release. "Making these specialties isn't new to owners Leo Farfan and Maria Salas. They've been running an Anytime Arepa food truck in the Zócalo Food Truck Park since April of 2020 and conducted pop-ups at various farmers markets in the years leading up to that."
Anytime Arepa opens daily at 11 a.m. It's located in the west area of the food hall.
"We're trying to spread our culture around the Milwaukee area," says Farfan in the press release. "We are passionate about what we do, and we've been very lucky that people love it."
Anytime Arepa joins a host of other 3rd Street vendors, including Dairyland Old Fashioned Hamburgers & Custard, Strega, Hot Dish Pantry, Greenhouse, Kawa Ramen, Amano Pan, Middle East Side, Dawg City, Mid-Way Bakery, Valor Aquaponics, Make Waves, the 3rd Street Market Bar, and Milwaukee apparel company Brew City Brand. Oh, and a Strange Town wine bar we apparently missed. There's shuffleboard, virtual golf, a selfie museum, and some free-to-play Nintendo Switches, too.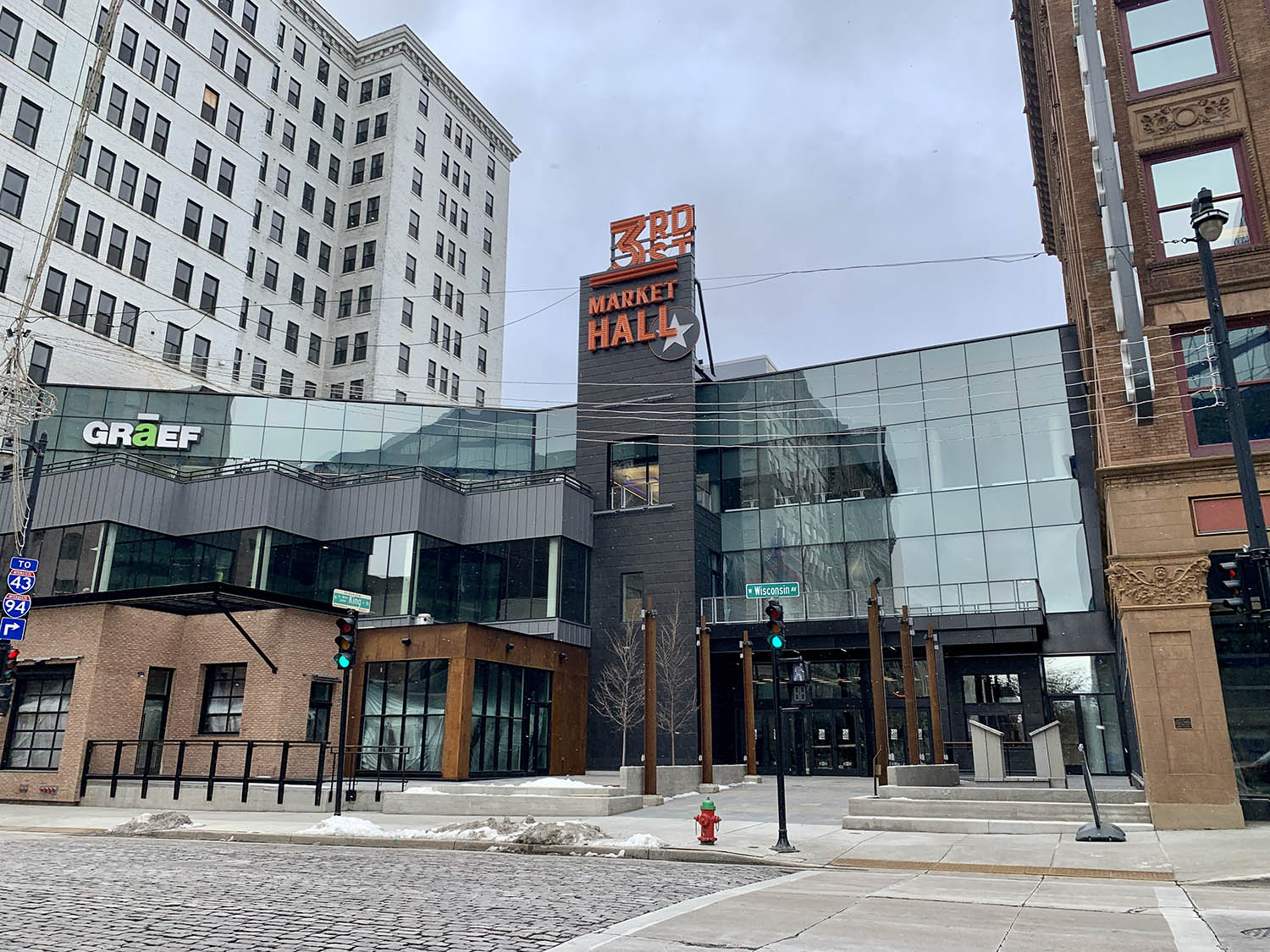 Exclusive articles, podcasts, and more. Support Milwaukee Record on Patreon.
---
RELATED ARTICLES
• 3rd Street Market Hall adds hot dog and sausage vendor Dawg City, open now
• Check out these new spots at 3rd Street Market Hall and Crossroads Collective
• Middle East Side now open at 3rd Street Market Hall
• Valor Aquaponics organic market will open this Friday at 3rd Street Market Hall
• 23 pictures of the just-opened 3rd Street Market Hall, plus 1 picture of the burger I ate