Seventy-sixth Street is an epic stretch along the north side of Milwaukee. Countless fish and chicken joints, mini-malls, and homes set 50 feet back from the road line the wide concrete. The old Northridge Mall sits vacant on the horizon. Before the rise that leads to Northridge is a small road, Tower Avenue, that houses factories and manufacturing complexes. A few blocks up sits an unassuming brown brick building that is Mr. Dye's Pies (8103 W. Tower Ave., 414-759-4992).
Inside Mr. Dye's, the kitchen runs like clockwork. Bright, sweet cherries boil in a stockpot on a range, steel bowls full of graham cracker crumbs and butter sit on the rectangular tables. The pies are otherworldly, and few outlets in Milwaukee provide what is provided here.
Johnathan Dye came to this side of town three years ago after slinging his sweets out of a storefront on North Avenue for quite some time. He brought some new recipes with him, but all the classics remain: the sweet potato pie, which is "not too sweet, just lets you experience the sweet potato," says Dye proudly; the Naw'lins Pecan, which is made using the traditional New Orleans recipe; the Key Lime Pie, which has the slight yellow hue from the limes, showing that natural ingredients are used and no neon dyes are injected to make it look like something out of Re-Animator; and the Purple Monster, which is a pie made with Okinawan purple yam.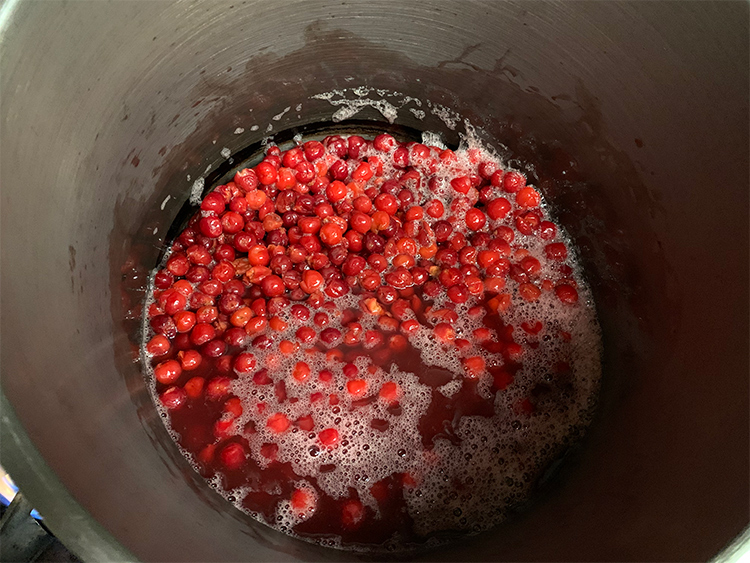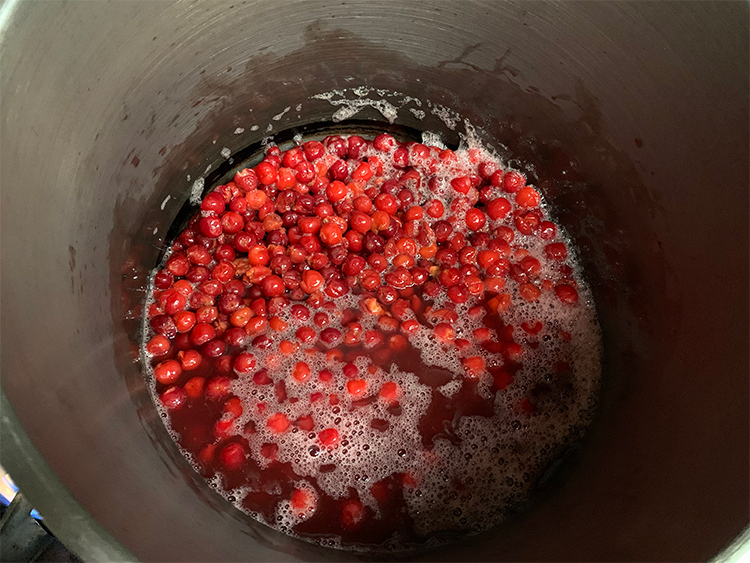 Johnathan is a Milwaukee native from 15th and Hadley who was raised in his grandmother's kitchen. He made sugar cookies for the first time when he was 11. After that, baking became something of a hobby, as he sold investments for 10 years.
"In that line of business you make clients, and in this line of business you make friends," Jonathan tells me from behind his face mask which covers an impressive beard. One of his longtime clients and sales representatives is Milwaukee DJ Dr. B, who has been buying slices and pies from Jonathan since 2011. It was Dr. B who got Jonathan backstage at Dave Chappelle's surprise performance at the Riverside a few months ago. Chappelle was a fan of the Purple Monster.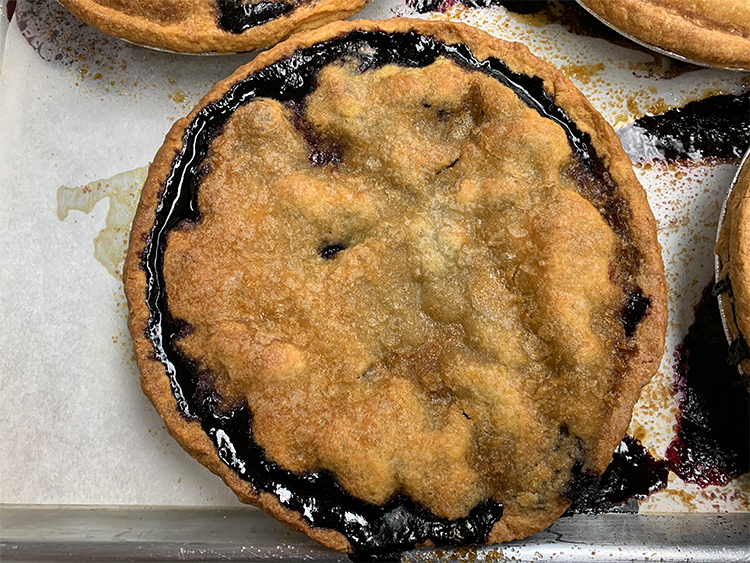 The main source of income for Mr. Dye's Pies has always been farmers markets, usually about 85 percent of the intake. Waukesha, Dane County, and the Milwaukee farmers markets to name a few. With the pandemic slowing down outside activities, however, Grubhub has picked up some, but not all of the slack.
There is a brotherhood of sorts among small business owners, particularly bakers. Johnathan started selling at farmers market at the suggestion of Jorge and Cindy Lopez, owners of south side institution Lopez Bakery & Restaurant (1100 W. Historic Mitchell St., 414-672-1830). There was always a sense of family between the two, as they looked out for each other at the markets. From setting up tents to borrowing each other supplies, the bond was strong.
Both Johnathan and Jorge's businesses recently took a hit, so Johnathan organized a cash mob to show up at Lopez' Bakery. A cash mob is when people are organized to come into a business to spend money and buy all the inventory. It was a resounding success, so Johnathan scheduled another one for Sunday, May 17. It is the spirit of community, and it shows very sweetly. A long-standing south side business being helped out by its north side brethren. That is how it should be.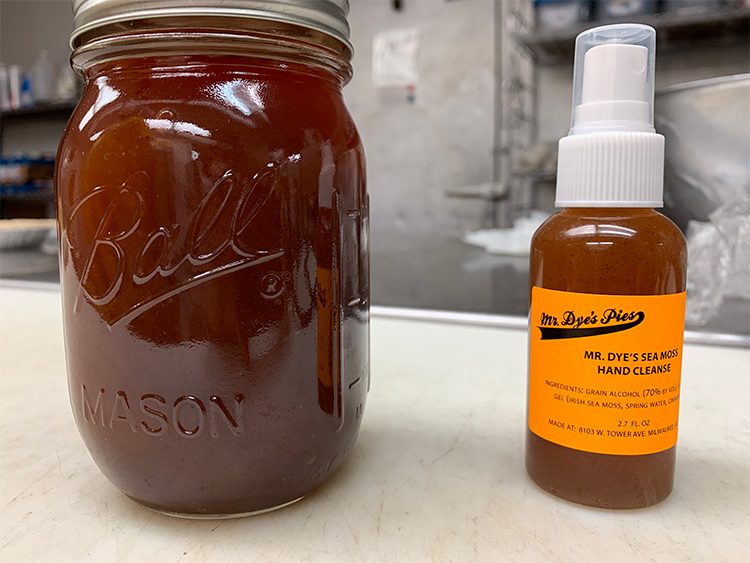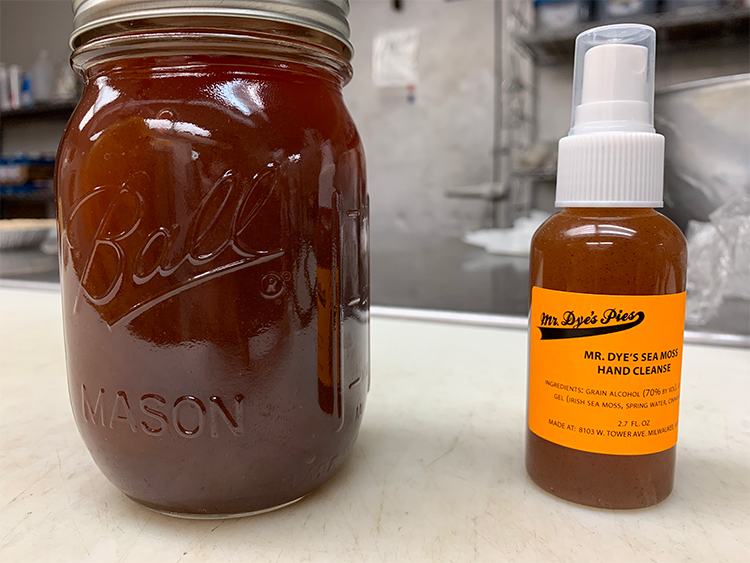 My visit comes to an end, and Johnathan gives me a tour of the kitchen. He shows me a finished blueberry pie called Blueberry Hill, made with orange zest and grated ginger. He also gifts me half of a peanut butter pie named Carver. I ask if he thinks bakers are more methodical, detail-focused people.
"Once you master the basics, you can start messing with ingredients, substitute this for that, and get creative," he tells me knowingly. I could probably do the same, but Johnathan makes it look way too easy.