There are places that feel like home. They make you feel safe, there's food, and there are people who remind you of your own family or warm memories. Mi Pais (1401 W. Greenfield Ave., 414-935-2567) provides all of the above, in an unassuming storefront on the corner of 14th and Greenfield on Milwaukee's south side.
Inocente Hernandez came to Milwaukee in 1987, from Cuernavaca. He met his wife Graciela Hernandez—who came from Durango—in Milwaukee, and they both had backgrounds in working with their hands. "I worked in Chinese restaurants in Cuernavaca, but also sold gum and cigarettes around the city," Inocente says. Adds Graciela: "Cooking is something I have been doing since I was a child and it has always been second nature to me."
This is a small reason why Mi Pais remains such a unique fixture in the pantheon of south side restaurants. People flock from all over the city to get a taste of Mi Pais' delectable menu, but they also come to indulge in beers and shots, as the restaurant also serves as a bar and, better yet, a convenience store. The second floor consists of a full line of liquors, as well as snacks and spices and toiletries. Places like this exist all over the city, yet remain hidden except to people who live in close proximity. However, Mi Pais has earned a strong reputation through word of mouth.
In the mid '90s, Inocente and Graciela bought a cart and sold snacks out of it, hauling it up and down Greenfield Avenue. Their primary selling spot was outside the then-named "Samm's," which became Mi Pais in 2000. Their biggest seller was and is their bacon wrapped hot dog, which can be ordered "Americano"—with toppings of green peppers and grilled onions. It can also be ordered "Mexicano"—in the style of Mexican street vendors. It has raw tomatoes and jalapeños and is one of their current best sellers, aside from the mini torta. The mini torta has your choice of meat, cilantro, onion, or shredded cheese, and comes in a small bolillo.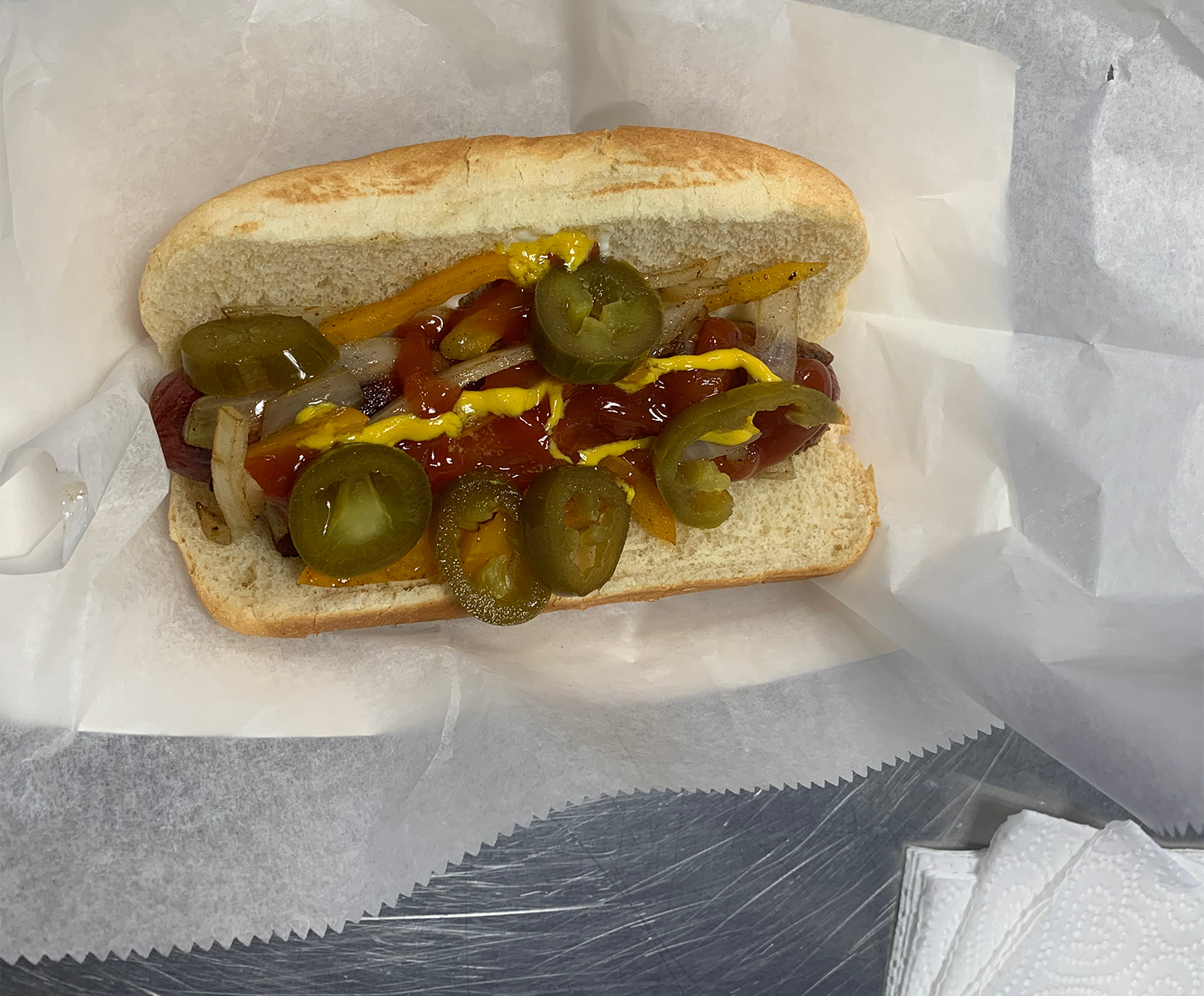 Inocente and Graciela run the place on their own, and have occasional help from people whom they have known since they came to the U.S. Help also comes from their four children, who are happy to pitch in with the business. Through their daughter, Inocente and Graciela were arranged with a vending location at Harbor Fest, down by the Milwaukee River. "We hope to get back to selling at festivals once the pandemic is over, because we get a lot sold and acquire customers we normally wouldn't with just the store," Inocente tells me.
Inocente and Graciela's dispositions are bright, however, as the traffic in Mi Pais is plentiful. They are allowed to be open until 2 a.m., but they only stay open that late on New Year's, as it is a celebration they enjoy to the fullest. Aside from all the sundries, CDs and movies are also sold here, a testament to the respect for the culture. "Before this place was a store, they used to keep horses up top," Inocente says, pointing to the second level. Seems like a great omen. If you know, you know.