Kwik Trip—or "Kwik Star" if you're nasty and/or from Iowa—is, rightfully, a point of upper Midwestern pride. Through the years, the regional gas station has taken great measures to set itself apart from its convenience store counterparts by having nearly spotless stores, a shockingly decent meat selection, quality coffee, a wide selection of excellent in-store brands, and a refreshingly fun social media persona. Even if the often-impersonated, never-replicated fueling station already has a stronghold in Wisconsin (and Minnesota), it's nice to see they're not resting on their laurels.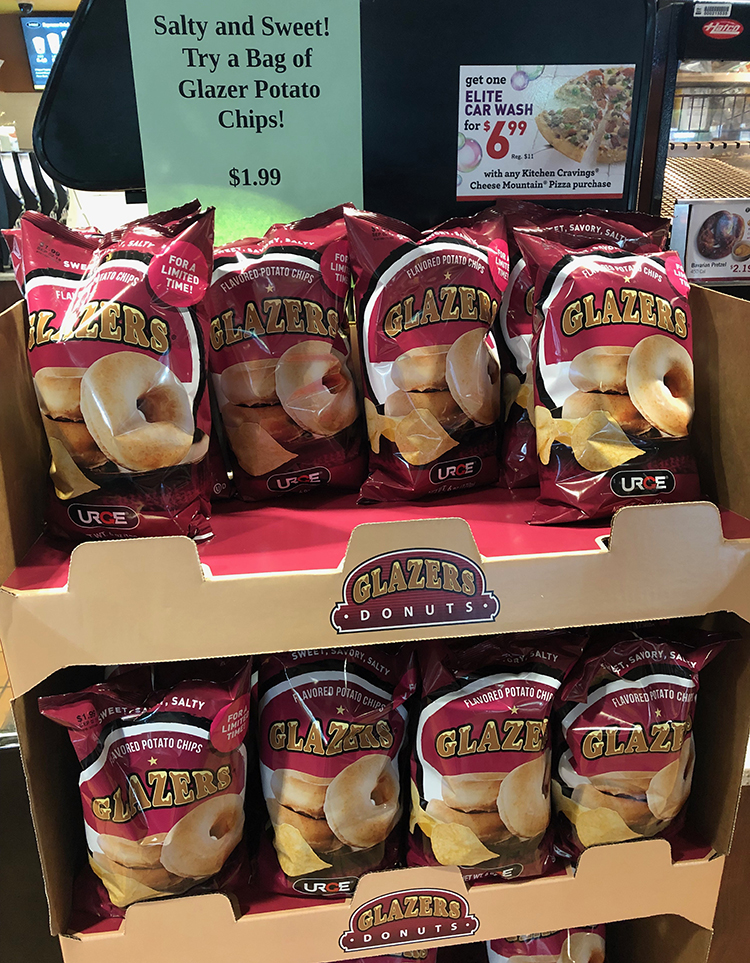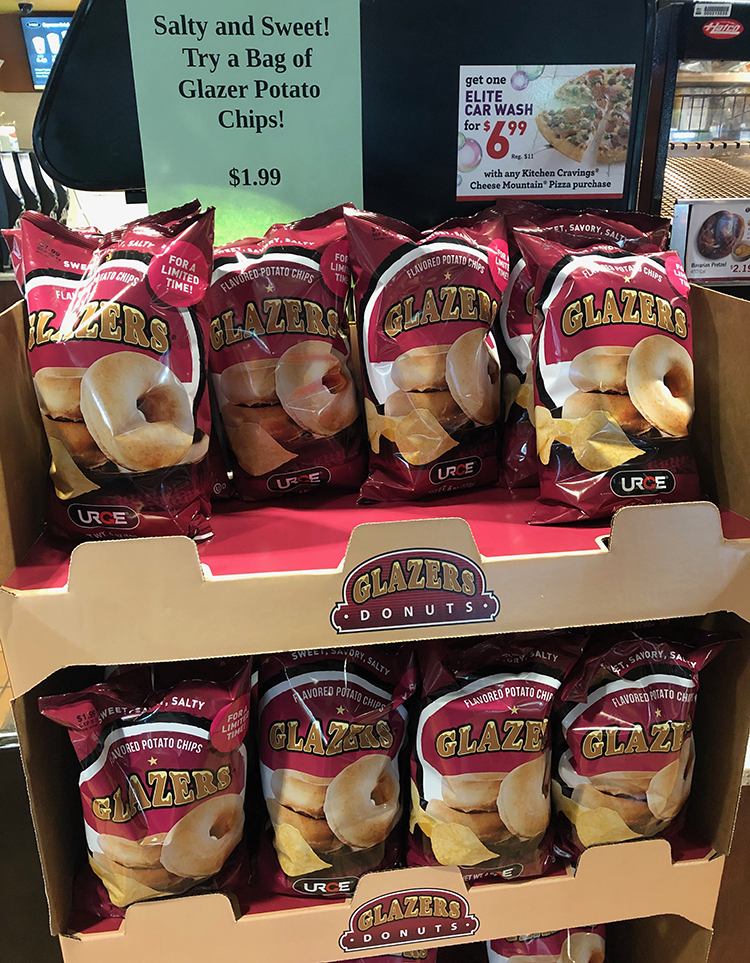 Last Friday, Kwik Trip quietly rolled out a new product. That product, released via its exclusive Urge snack brand, highlights one of the store's iconic items in an unexpected way. In short, Glazers donut potato chips now exist. Apparently only available "for a limited time," the $1.99 bag contains six ounces of potato chips that hold the promise of being "sweet, savory, salty," and something we needed to eat the instant we found out they existed.
Yesterday, we drove all the way to a Kwik Trip in Mequon to try Urge™ brand Glazers chips. Roughly one hour on the road and about $2 later, we were able to form an opinion on one of the more polarizing offerings from Wisconsin's favorite gas station.
Before hitting the road back for a long, rainy drive back to Milwaukee proper, the cashier at our Kwik Trip of choice asked if we'd ever tried the Glazers chips we were uncomfortably clutching. She offered the short, sweet, and ultimately quite accurate review of the item, saying "they're weird, but good."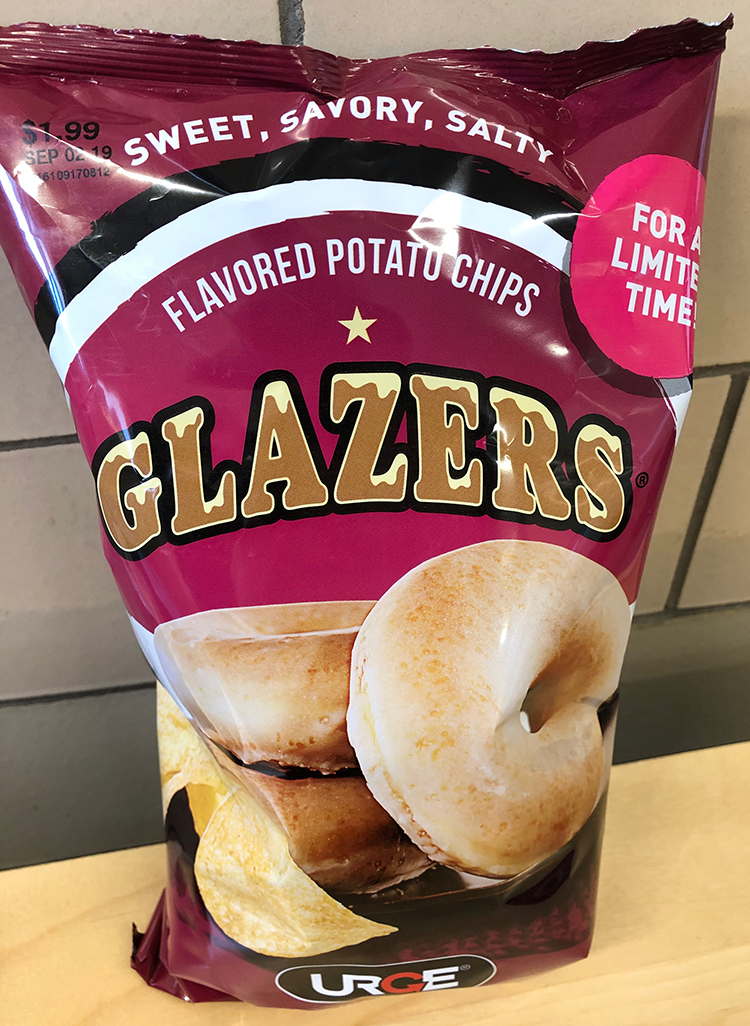 We brought a bag back to Milwaukee Record HQ and, following a short photo op, we tore open the bag to see if Glazers chips could possibly live up to the…um…hype heaped upon them.
Initially expecting a sweet-scented snack, we were actually surprised to find the chips smelled like traditional "plain" potato chips. Undeterred, we grabbed a handful and brought them in for a taste test. Unlike the promotional photo (main image, above), these chips weren't ridged. That said, we didn't mind. In fact, the slight saltiness and greasiness of the thin potato chips actually countered the artificial milky marshmallow sweetness that was partially reminiscent of repurposed Lucky Charms.
To be honest, some bites lacked the sweet coverage that was hinted at on the Urge packaging. Other offerings were absolutely befitting of the Glazers distinction that was bestowed upon a chip bag that listed "milk" among its ingredients.
In all, Kwik Trip's Glazers donut potato chips were extremely strange, but also pretty darn good. While certainly not a regular purchase, we might consider buying again—even if only to find the right sweet or salty dipping compliment—before the so-called "limited time" elapses. If you find yourself near a Kwik Trip this summer and in search of a chip unlike anything you've tried before, go for Glazers chips. What's the worst that could happen?