If beer is Milwaukee's signature drink and cheese is Milwaukee's signature snack, frozen custard is the obvious candidate for Milwaukee's signature dessert.
Custard was introduced to a wide audience at the Chicago World's Fair in 1933. The dessert's popularity quickly spread throughout the Midwest, and Milwaukee became known as the unofficial frozen custard capital of the world. Per Wikipedia, Milwaukee has "the highest concentration of frozen custard shops in the world" per capita.
Anyone who has visited Milwaukee and made a stop at one of the countless custard stands in the area knows that custard is ice cream's cooler, more refined older sibling. Those of us who have lived in Milwaukee our entire lives will scoff at even the thought of a McFlurry or a Blizzard. We know where to get the good stuff. For us, frozen custard isn't just a dessert. it's a way of life. Yeah, a lot of these places serve food, too, but custard is the crown jewel of these fine establishments.
Kopp's Frozen Custard (locations in Greenfield, Brookfield, and Glendale)
Kopp's is the Cadillac of frozen desserts. Not only are their basic flavors delicious on their own, they also have the most creative flavors of the day. From maple syrup and pancakes to grasshopper fudge, your taste buds will never be bored at Kopp's. (Our personal favorite is Hog Heaven, which is served during the annual Harley Rally. If you check the Flavor Forecast often enough, you might see it pop up one or two other times per year.) Kopp's is also open most holidays, and they always have a matching extra-special flavor of the day.
Leon's Custard (Milwaukee)
If you can look past Leon's recent, uh, controversies, you can have one of the best scoops of butter pecan on Earth. Not much has changed about Leon's since their opening over 70 years ago. It still feels like you're in a scene from Grease if you ignore all the Priuses. If you're really gunning to treat yourself, we recommend a turtle sundae, sub butter pecan. You're welcome.
Oscar's Frozen Custard (locations in Franklin and Milwaukee)
Oscar's is really cheap, making it a great choice for those who love custard but have limited funds. They make their very own homemade waffle cones, which are MANDATORY if you make the trek out to Franklin or Highway 100. They taste way better than the ones that come in a plastic sleeve from those other custard vendors.
Gilles (Wauwatosa)
"Milwaukee's oldest custard stand" is actually located in Wauwatosa. Gilles has a short but sweet list of "fancy" sundaes as well as "novelties," otherwise known as frozen treats on a stick. This is the best place to visit if you hate using spoons.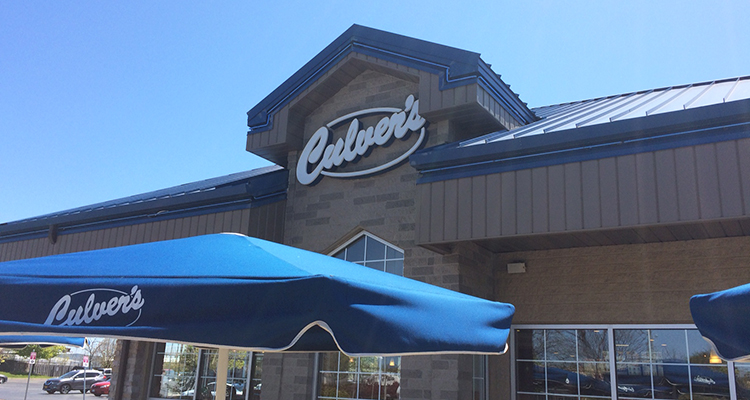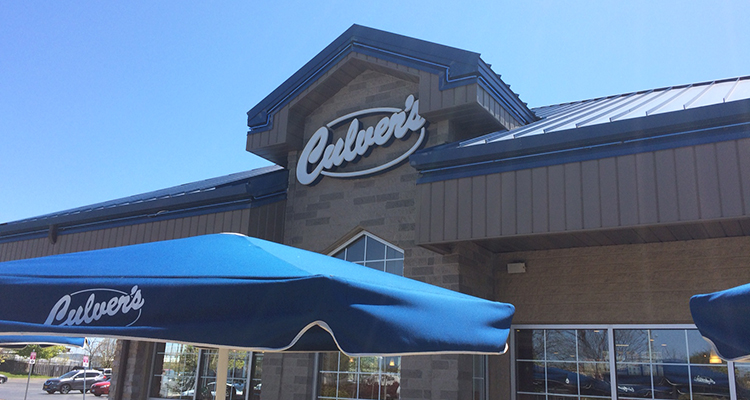 Culver's (everywhere)
Culver's is for when you need a quick fix of custard and/or fried food. There are locations in almost every corner of Milwaukee (and the rest of the state). The custard may not be as good as some others on this list, but hey, convenience and laziness can get to even the most die-hard frozen custard freaks. Their flavors of the day can get a little wacky (looking at you, Caramel Fudge Cookie Dough), but you can always create your own flavor with a Concrete Mixer of your choice.
Georgie Porgie's (Oak Creek)
Aside from the aforementioned Culver's, the custard landscape in the southeastern suburbs of Milwaukee is pretty desolate. Georgie Porgie's is located right between two Culver's locations, but it's way cuter! The interior is inspired by a treehouse, and the greatest doo wop hits of the 1950s are always playing on full blast. The custard is also really good, obviously.
Big Deal Burgers & Custard (West Allis)
Big Deal does not mess around with the word "big"—their custard servings are huge. You won't need to order food here to leave full. Take a spin through their drive-thru next time you're leaving the Wisconsin State Fairgrounds or one of the many other attractions West Allis has to offer tourists.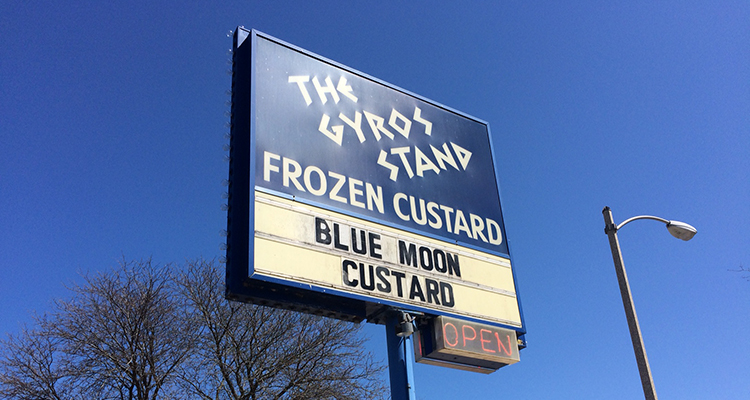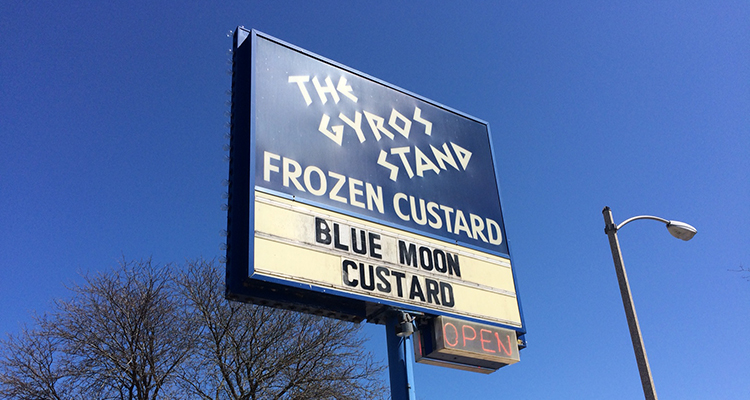 Gyro Stand (Bay View)
The Gyro Stand is located in Bay View, but it's a little ways away from the KK strip of deliciousness. If you've ever wanted a frozen treat to wash down your artisan sausage or falafel, the Gyro Stand will fulfill your needs. They also have surprisingly clever flavors of the day, such as French toast stick and orange creamsicle. Breakfast for dessert!!!!
Northpoint Custard (Bradford Beach, General Mitchell International Airport, Downtown Kitchen)
The main location of Northpoint Custard is an adorable little beachside eatery on…Bradford Beach. Open seasonally, the stand is owned by the Bartolotta group. This naturally means the food and custard are very darn good. While there may be superior beach options in the city, it's hard to beat a scoop of frozen custard enjoyed while looking out at the beautiful Lake Michigan. Take your scoop to go and enjoy it at Shorewood's Atwater Beach instead. It will taste even more delicious!