Though news has been floating around since last December that a new poke place is coming to the building formerly occupied by Hotch, 1813 E. Kenilworth Pl., a few hot-pink, hand-drawn signs in the windows are making it official: Fusion Poke is coming to the space, soon.
What can hungry Milwaukeeans expect from the new poke place that will be located immediately across the street from another poke place (FreshFin Poke)? According to the sign, Hawaiian poke bowls, rolled ice cream, fruit smoothies, bubble tea, shaved ice, and, because the East Side abhors a ramen vacuum, ramen noodles. (If you're unfamiliar with poke—which has been taking Milwaukee by storm since nine months ago—it's basically raw seafood in a bowl, or "deconstructed sushi.")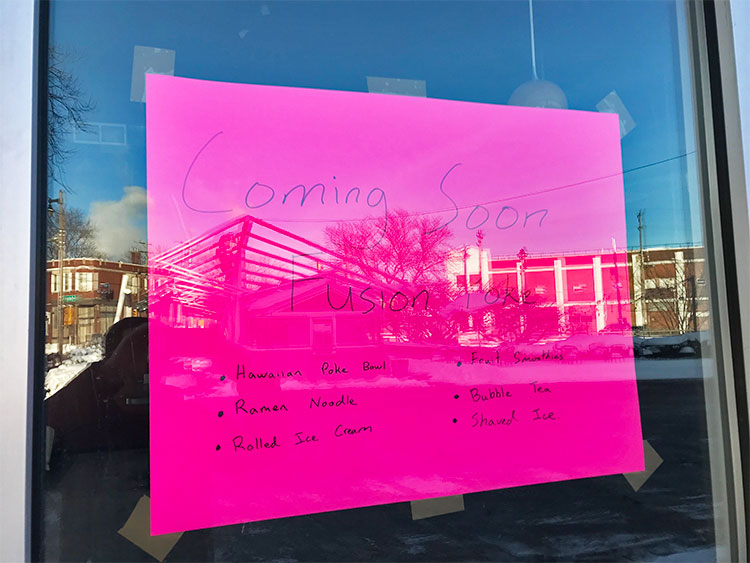 The 2,371-square-foot Kenilworth space was leased by Fusion Poke WI, Inc. back in December 2017. Hotch closed in May 2017. No firm opening date for Fusion Poke has been announced. We'll have more poke news when it becomes available.