UPDATE: Less than a month after opening, Lombardi's is closed. Huh. OnMilwaukee has more.
Stop us if you've heard this one before. Recently, the small storefront on the high-traffic corner of Lincoln and Howell avenues had a new restaurant move in, after the prior occupant's operation both came and went over the course of about a year's time. Less than two weeks ago, Lombardi's Restaurant & Pizzeria (2301 S. Howell, 414-220-8051) quickly and quietly opened in the very site Strada Pizza held for about nine unremarkable months. Strada, too, was taking over in the wake of Mr. Webo's less-than-memorable year in the Bay View property that was the longtime and thriving site of Guanajuato before GTO moved a couple doors south.
Having opened within two weeks of receiving the keys from Strada, could Lombardi's really be that different? In a neighborhood that already boasts Classic Slice, Pietro's, two restaurants with the DeMarini's surname, and, uh, Topper's—for those of you who are bold—nearby, can Bay View support another pizza place? Can Lombardi's dispel what has fast become the curse of 2301 S. Howell? Milwaukee Record popped in for some slices to find out.
The space: Even before entering, it became abundantly clear to us how a restaurant could change hands and open literal days after its predecessor closed shop. The exterior signage looked eerily similar to Strada's, as did the look, layout, paint job, and even the stools and drink cooler in the quaint establishment. One subtle difference was the restaurant's decor, which strained to invoke visions of a Big Apple by-the-slice pizzeria with subway signs, stock New York prints, and framed photos of Italian landmarks and mob movies like Casino and Donnie Brasco. As diminutive as the property and as fast as the turnaround were, we weren't exactly expecting a massive overhaul. However, we'd be lying if we didn't hope the similarities to Strada stopped before the food itself.
The service: Walking in on a weekday a few minutes after 11 a.m., the small staff was busying itself with opening duties under the light accompaniment of lounge music from speakers at the rear of the restaurant. The young man nearest the register beamed as he issued us a warm welcome and a to-go menu to examine. He was incredibly upbeat and polite, and even made sure to bring out our order and personally deliver parmesan and red pepper shakers to our table. The nature of the short-order, partially-pre-baked, late night pizzeria is one that justifies (if not breeds) sub par service. Thankfully, this gentlemen—either a consummate professional or, more likely, not yet spiritually battered by having drunk dudes screaming "and a side of Ranch!" at him at 10 p.m.—didn't get the memo.
Milwaukee Record's food: Also somewhat excused by the price, speed, and general aura of the by-the-slice experience is the quality of the food. While—like Strada—Lombardi's has a menu that's far too big for its own good (who would dare get a burger or buffalo wings at a pizza place?), we kept our attention focused on the arsenal of just-parbaked pizzas cooling on the counter. After all, we sure as fuck weren't going to try a calzone.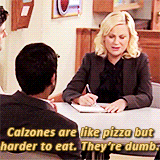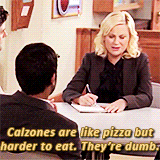 We avoided the Meat Lover's, Italian Garden, and straight cheese in favor of two of the more exotic options that we only reserve for by-the-slice restaurant stops. We placed our order and, minutes later, were sinking our teeth into respectably sized pieces of Mac & Cheese ($3.95) and BBQ Chicken ($3.95) pizza. The former was a mixture of soft noodles, warm mozzarella, and creamy (surely artificial) cheddar that seemed to be strategically placed so there was some in each bite. Perhaps it was the fact it was just prepped, but it was utterly immune from the dry noodles, coagulated cheese, and dripping grease that so often hampers Mac & Cheese pizza.
The sauce on the BBQ Chicken wasn't anything to write home about (Sweet Baby Ray's perhaps?), but the league average BBQ was bolstered by the generous chunks of tender chicken breast stacked atop a light bed of mozzarella. For both pizzas, we were also taken up a notch by the perfectly baked crust that had a subtle crunch and light dusting of flour on the outside and gave way to warm and fluffy innards.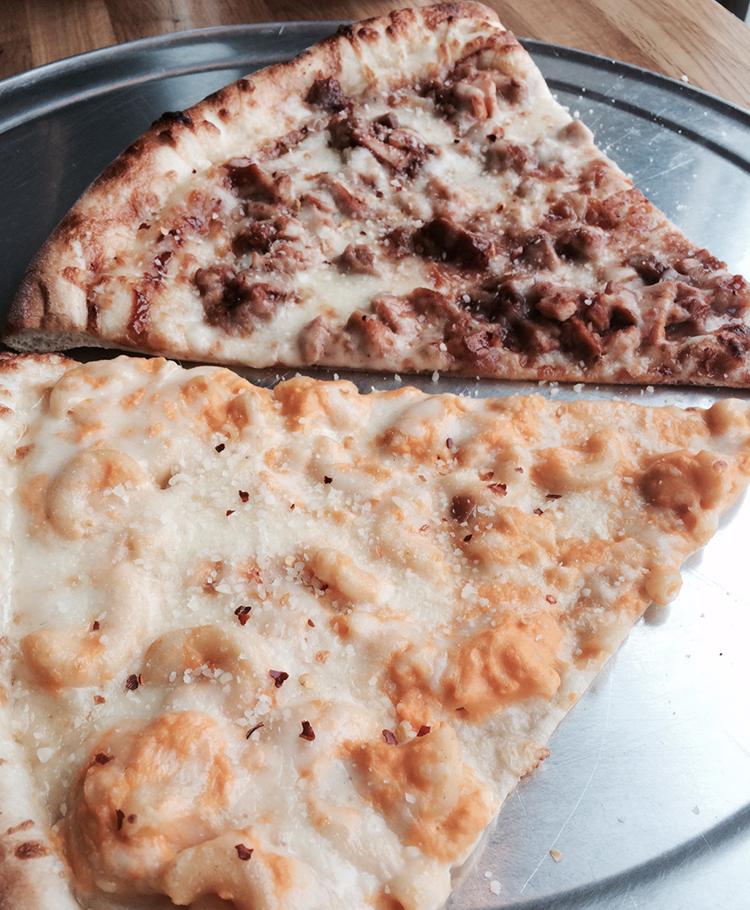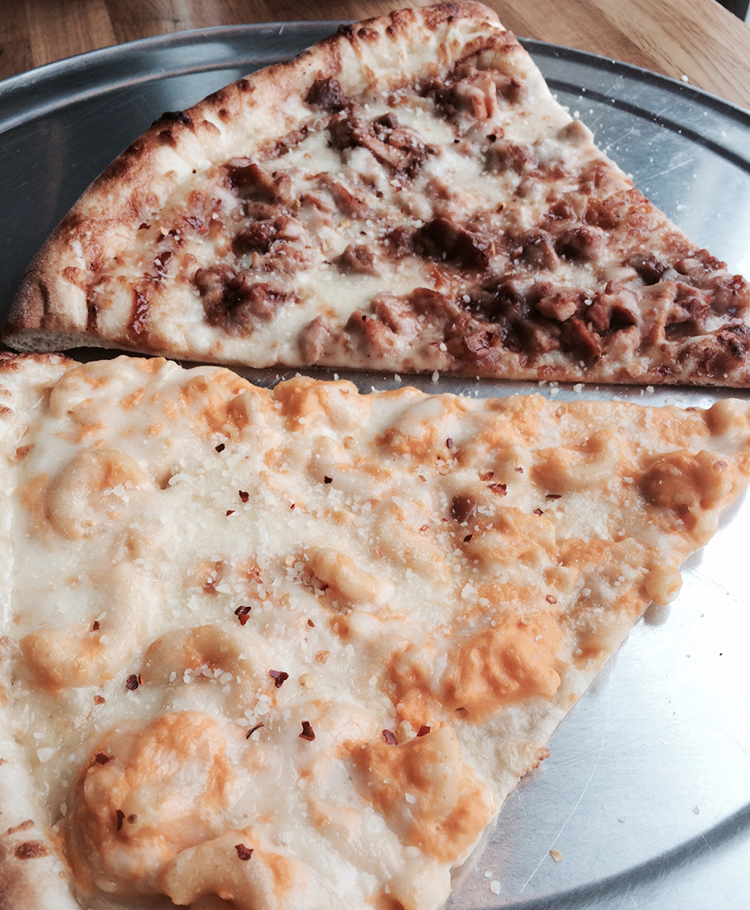 If you're not in the mood for pizza…ummm, why did you come to Lombardi's? In addition to the specialty pizza ($12.10-$23.50), Lombardi's offers sandwiches, stromboli, wings, fries, and (pointless) calzones. We'd recommend the pizza, though.
The verdict: In terms of look, feel, and menu originality, Lombardi's is nothing special. But as a neighborhood pizza joint to grab a $4 slice between bars or a quick and informal lunch, it's worth a visit. There have been worse places to do so—even in the same building and within the last month.