It's been quite a year for CBD in Milwaukee. After finally hitting store shelves this summer, Cannabidiol (better known as "CBD")—a hemp extract that's a distant relative of marijuana without THC—has become much easier to come across in the region. Canni, Milwaukee's first CBD and hemp specialty shop, opened at the end of September, and was followed by Erth Dispensary in Bay View, as well as a handful of other retailers. An industry that was something of a mystery to much of Milwaukee as recently as six months ago is now becoming a common, increasingly accepted, and easily-obtained commodity.
Last week (the day before Erth officially opened), this once CBD-free city saw another first in regard to Cannabidiol and hemp: the arrival of Milwaukee's first CBD cafe. Friday, a unique new endeavor called Hemp World CBD Cafe (2225 N. Humboldt Ave., 262-657-0906) became the first place in town to serve up CBD-infused food, drinks, and hookah in a traditional cafe setting. Now well-acquainted with CBD in some of its other forms, we wasted very little time before seeing how a sandwich and a beverage that incorporated the extract would treat us.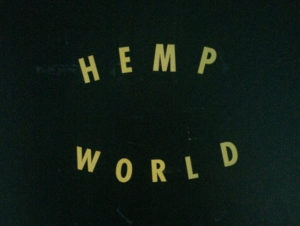 The space: Situated on a bustling part of Humboldt Ave. less than a block from where the East Side and Riverwest meet at North Ave., it's hard to miss Hemp World CBD Cafe. Next to the old Treats Tavern (now a bar called "Tha Circle") and in a space that most recently was the home of After Gallery, a sign with a pot leaf on it serves as an unmistakable beacon to lead in potential customers…and cause concerned citizens to keep moving. We walked through the door beneath the sign, walked up some stairs, and took a right turn through a door labeled "Hemp World."
Upon entry, a man kindly welcomed us to the young business. He introduced himself and we followed suit. Before we knew it, the guy asked if we wanted to bring it in for a hug. Now that's customer service! After the handshake and embrace (hugs are optional, by the way), we were directed to a counter that was akin to something you'd see at a coffee shop combined with something you'd see an employee standing behind at a head shop. We met the friendly young woman behind the counter, who walked around to meet us and to tell us about some of the cafe's offerings.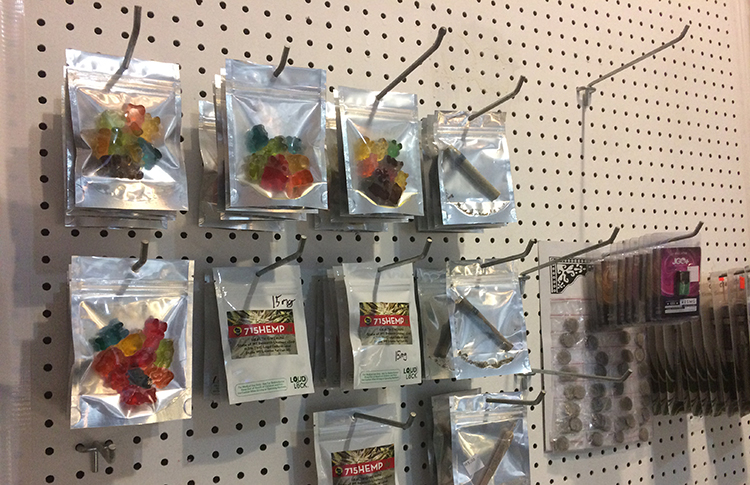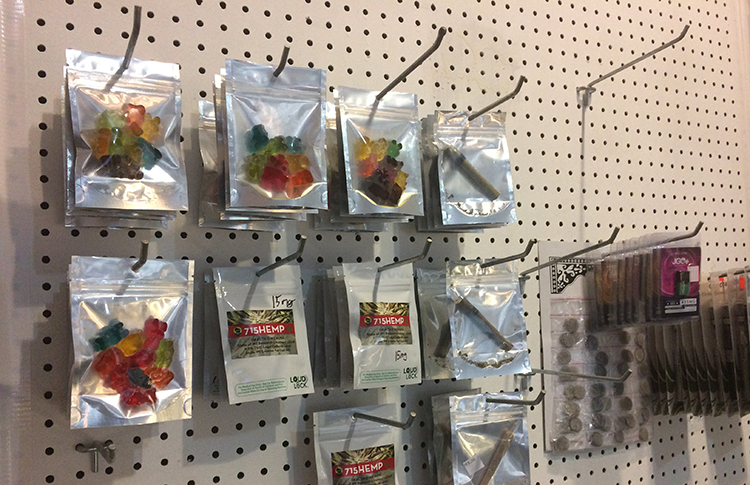 One side of the counter has hookahs. The other has a small deli case and a cooler. On the opposite end of the spacious room, another women sat behind a smaller counter and in front of shelves that were stocked with rolling papers, hemp flower, full spectrum CBD oil, pre-filled vape pens and "vape juice," hemp shea butter, and a rack of edible items like CBD gummy bears and fruit snacks. The rest of the space had a relaxed and cozy cafe vibe with tables, benches, and a TV that was playing an episode of World's Dumbest Something Or Other during our visit. Call it predictable, but the muted TV gave way to the light musical accompaniment of artists like Bob Marley and Sublime. You can take the THC out of the plant, but at least some trace amounts of the pothead stereotype persist, it seems.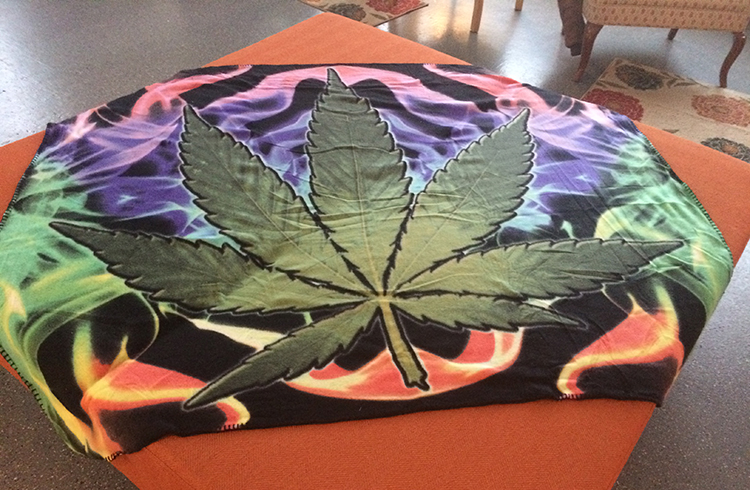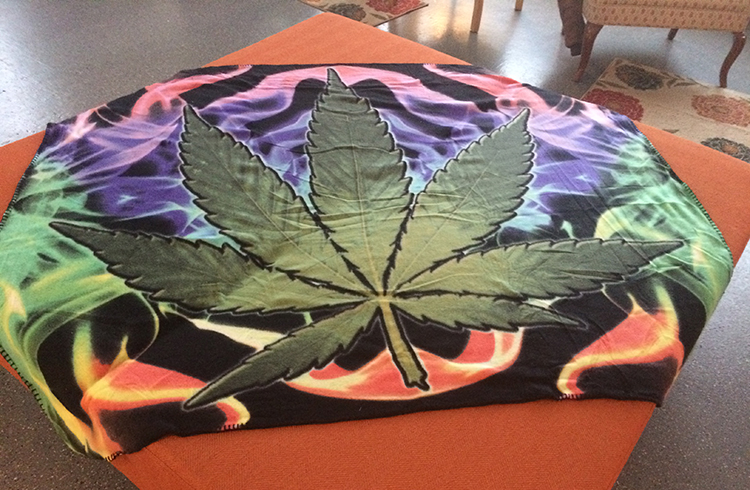 Milwaukee Record's hemp- and CBD-infused food/drink: Since we already possess CBD oil (thanks, Ignite!), we bypassed the counter with typical CBD offerings and, instead, set our sights on some, um, less conventional forms of the extract. There were pre-made muffins and big cookies ($10 each), along with pasta salads and sandwiches with CBD- and/or hemp-infused lunch meat.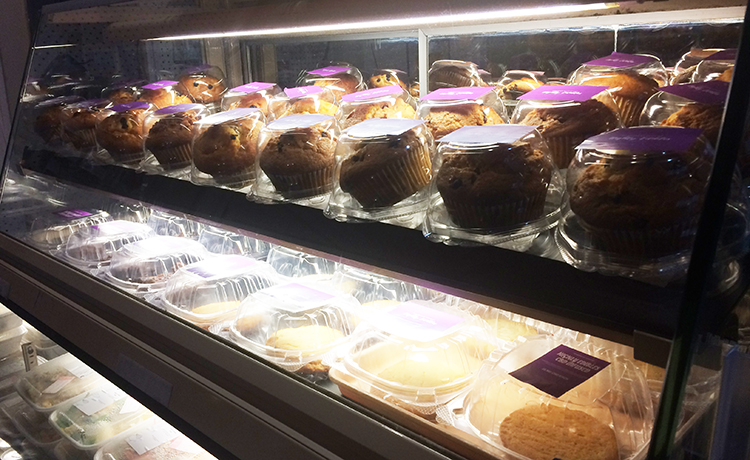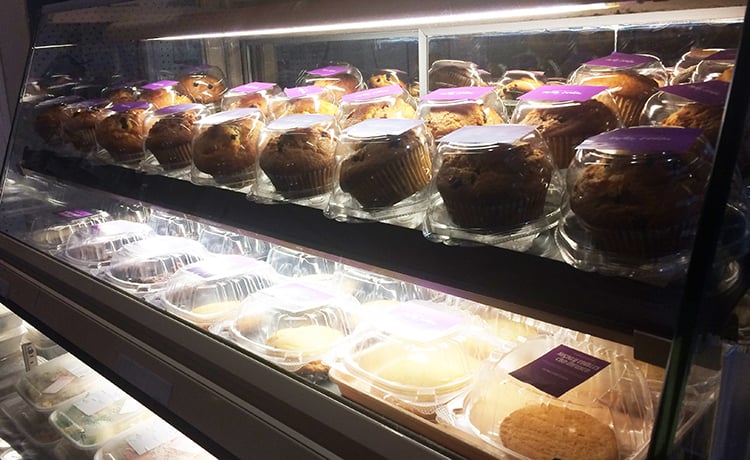 In addition to the non-infused cans of juice, tea, and iced coffee, the cooler also was stocked with some "cocktails" that had 50 mg doses of CBD in place of alcohol. Hemp World has CBD bloody marys, CBD mojitos, CBD strawberry daiquiris, and CBD sangria. Each cocktail runs $10, and they're all produced right down the road from the shop by Stower Enterprises on Atkinson Ave.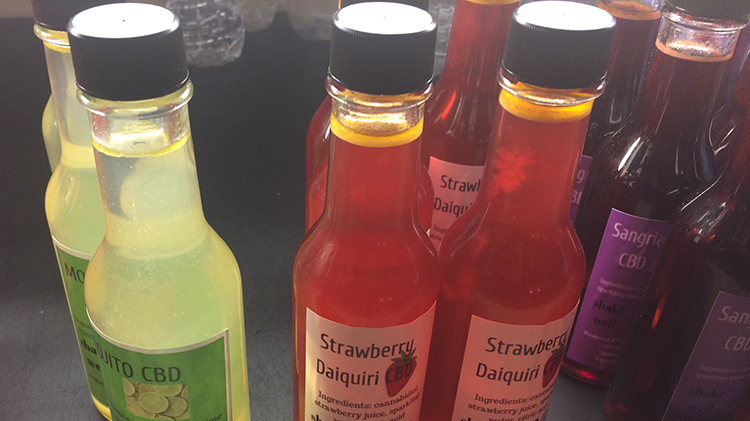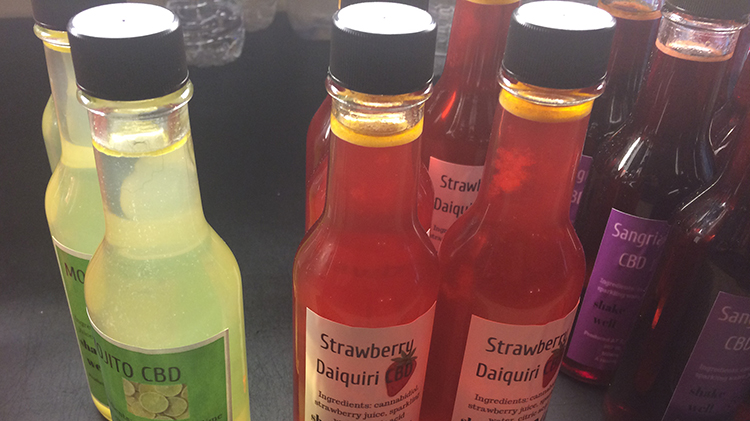 Figuring we were at the first shop of its kind in Milwaukee, we threw caution to the wind and went all-in on Hemp World's deli case. We got a CBD turkey sandwich (on sale for $3.50, marked down from $7), a container of CBD chicken salad (also on sale for $3.50, marked down from $7), and a bottle of CBD sangria ($10). Orders can be packaged to go, but figuring the food wasn't getting any fresher, we took a seat at a table and embarked on the sort of edible experience we didn't even know existed a week earlier.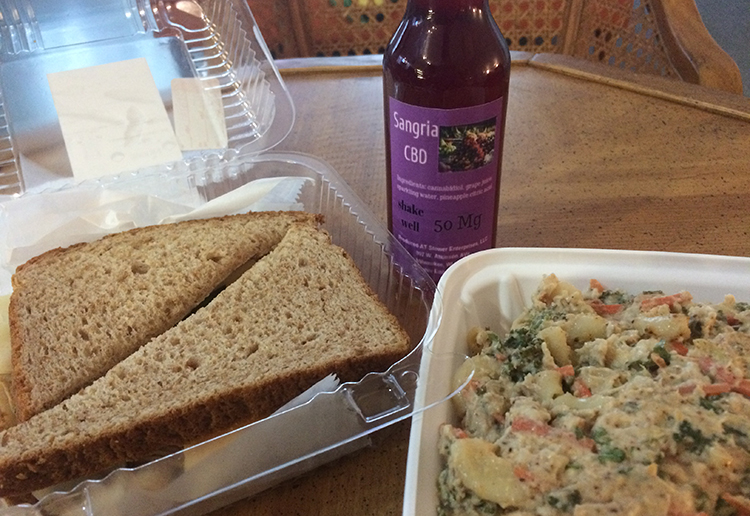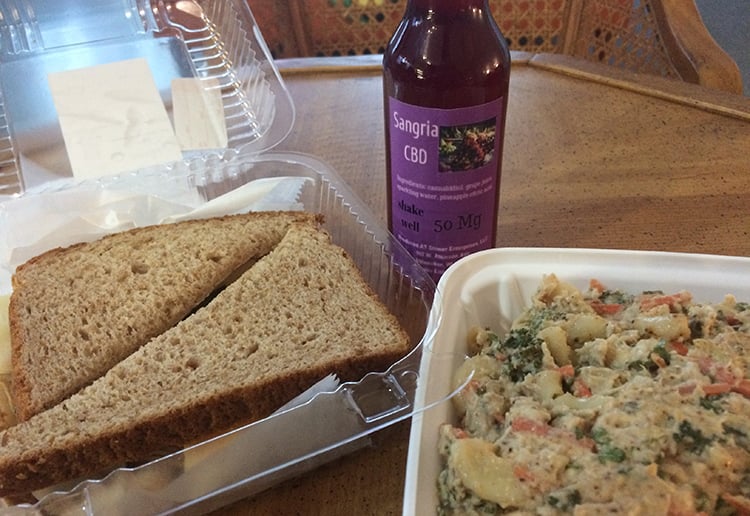 The "Cannabis Chicken Salad" (also made by Stower Enterprises) was an abundant amalgam of whole wheat elbow macaroni, chicken, carrots, peas, kale, mayo, and hemp flower. As far as chicken salad is concerned, we've definitely had worse, but we couldn't really discern if the hemp flower offered any relaxing properties. The turkey sandwich was more of the same. It was on par with a gas station or vending machine sandwich, except the meat was infused with CBD. After finishing one half of sandwich, we decided to just eat the lunch meat off the other side. The CBD concentration wasn't labeled on the package, and, again, we didn't feel much of anything after eating it…except a slight sense of regret for not only eating the meat on both sides of the sandwich. Next time, we'll just get a muffin or a cookie or something.
We washed down the pre-made poultry products with the "sangria." Made with grape juice, sparkling water, and a hefty 50 mg dosage of CBD, we felt a slight "buzz" (again, not a "high," but a noticeable relaxing impact) after one or two sips of the dank-smelling grape juice concoction. We saved the rest until we got home.
The verdict: What a strange and confusing time to be alive! Who knew that one could derive scientifically extracted and infused comfort, relaxation, and anxiety reduction from lunch meat? Certainly not us…at least until last week.  Though we can't say we were bowled over by the food options Hemp World CBD Cafe offered, we liked the sangria. Moreover, the staff was incredibly nice and helpful, the environment was laid back, and the range of offerings (edible or otherwise) all come together make the city's first CBD cafe worth the trip if you're intrigued by the variety of ways hemp and Cannabidiol can be used. We'll avoid the deli case next time around, but we'll be back for something else at some point.