Donuts are nature's candy. They look great and taste amazing and they never yell at you if you haven't started watching Schitt's Creek yet. Unlike most of you youngsters who have done nothing but bake for the past five months, we prefer to get our delicious pastries the way our ancestors did—by driving a Toyota Camry to pick up a bunch of donuts at Grebe's Bakery in West Allis and then taking them home to enjoy while watching people throw Frisbees into cages on YouTube.
Indeed, we've been watching professional disc golf during lately. Like, a lot. What began as a way to pass the time in the absence of traditional American sports has become a much bigger part of semi-daily life. YouTube channels such as JomezPro, Par Save Productions, and Central Coast Disc Golf have made available hours upon hours of men's and women's professional disc golf tournament coverage. Each 18-hole round is edited down to about 60-ish minutes of tournament action, frosted with outstanding production value, and sprinkled generously with commentary by the pros themselves.
When watching disc golf and eating Grebe's baked goodness simultaneously, one can't help but slowly merge the two concepts into one conversation. Well, most can, but we can't. Therefore, we began directing our research towards answering the same question that puzzled our Camry-driving ancestors: With which professional disc golfers would we like to share our donuts, and in what order?
We decided to exclude Paul McBeth, Eagle McMahon, Paige Pierce, and Ricky Wysocki because they collectively won the first million or so tournaments that we watched. We're also excluding Wisconsinites Adam Hammes and Hailey King. They're all amazing and we don't doubt that they'd also enjoy a treat from Grebe's, but we're going to let them get their own. With that established, here are our rankings.
13. Emmerson Keith – Chocolate Iced Raised with Sprinkles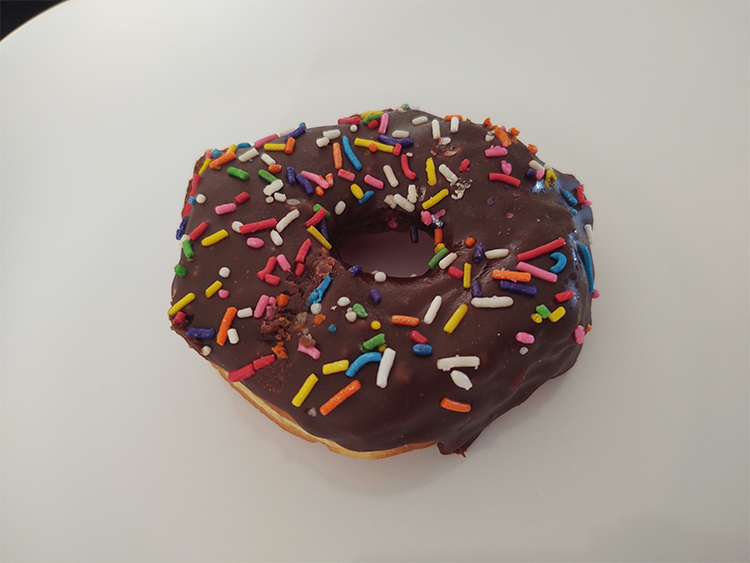 The up-and-coming young player was our hero in the first tourney we ever watched (we won't mention which one), only to have his efforts dashed late by Paul McBeth's feats of disc wizardry. Since he was our first hero, it would seem only right to share with him the first donut everyone always takes out of the box—the chocolate iced raised with multicolor sprinkles.
12. Rebecca Cox – Glazed Blueberry Cake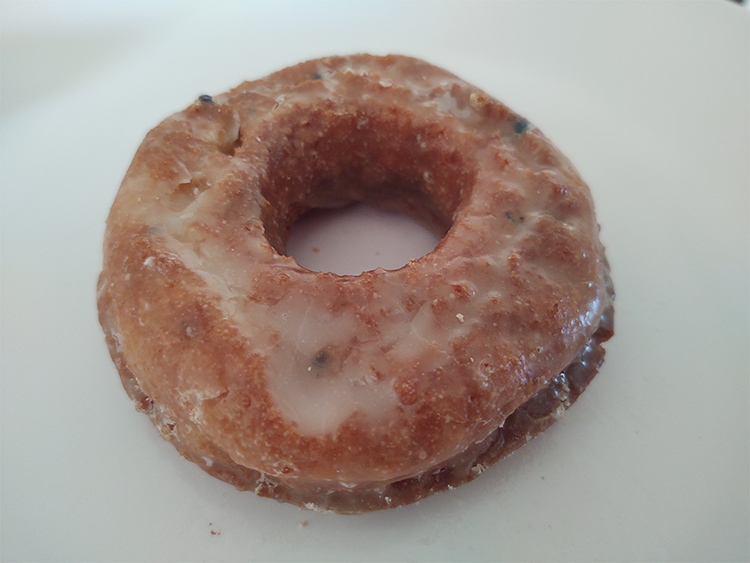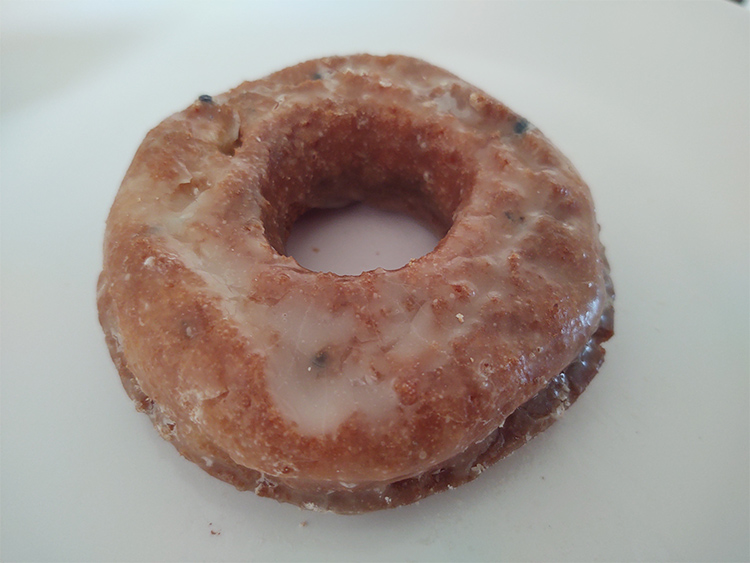 Quick note: We actually play a little disc golf, too, and we're not very good at it. We try to steal things from the pros in order to improve our own scores, including putting style. It's tricky finding a putting style that feels comfortable, but it's crucial to a healthy overall game. The style that's been working for us lately is copied almost directly from Rebecca Cox. To thank her, we'd like to share a healthy-sounding glazed blueberry cake donut with her.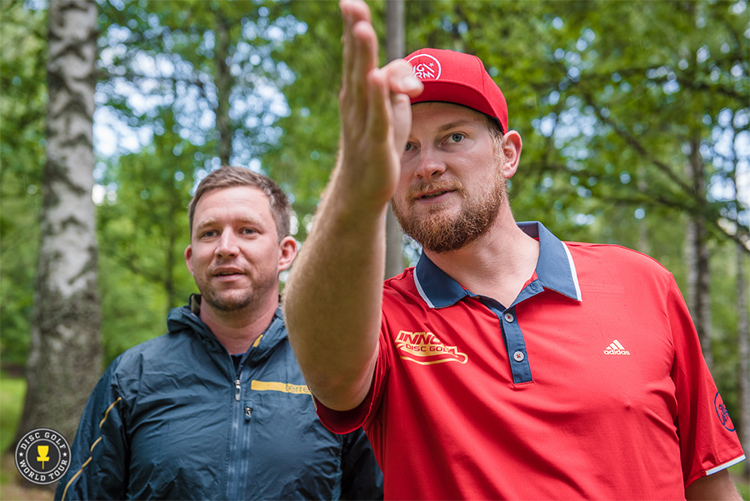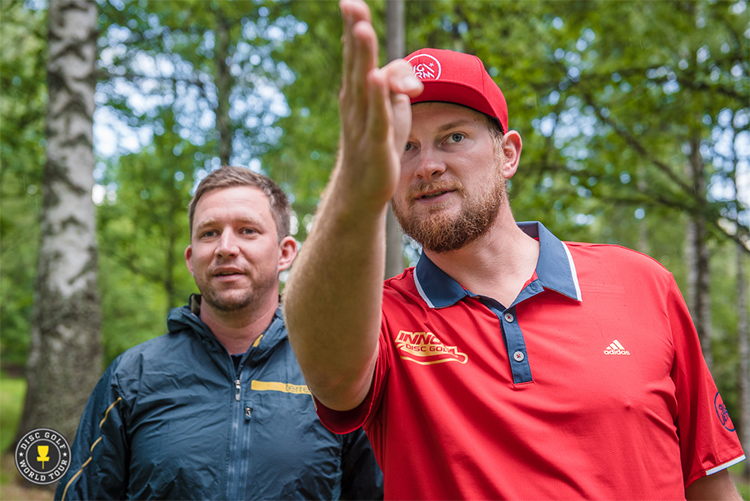 These two seasoned superstars make up the commentary team of "Big Sexy" on JomezPro. The Madden/Summerall of disc golf are one half tall (Koling) and one half from a state that loves maple bars (Sexton, from Oregon), so we figured the maple iced long John would suit them nicely. They're not as funny as Paul Ulibarri, but they still do a great job.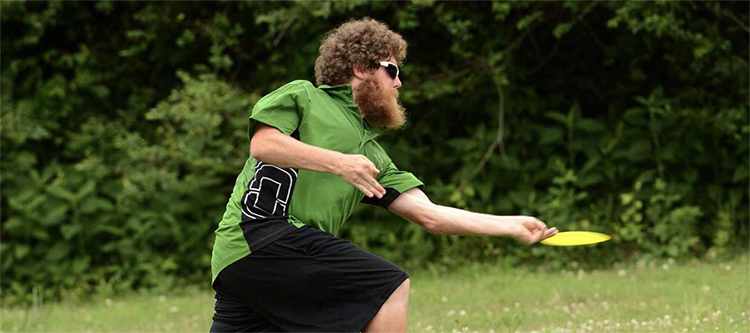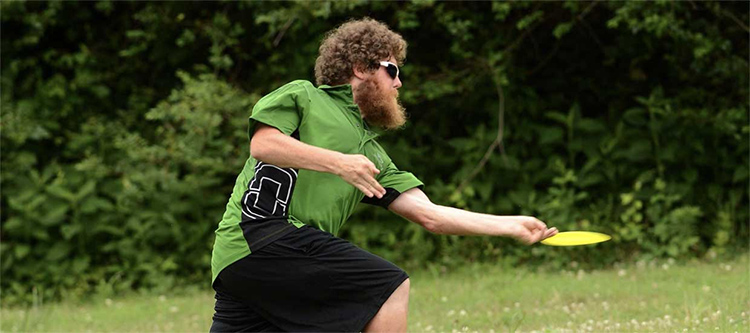 We just like the idea of the majestically bearded southpaw wearing a bow tie.
9. James Conrad – Chocolate Iced Butter Cream Filled Honeymooner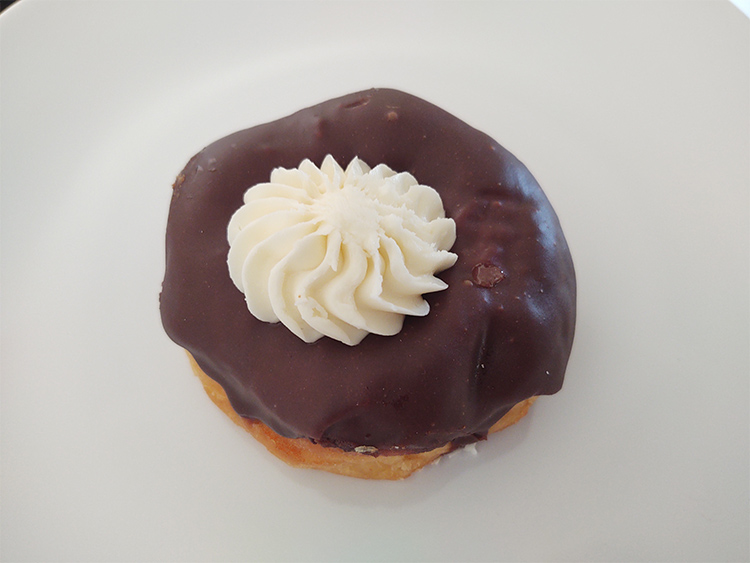 Speaking of majestic, the flowing mane of this backhand bomber should be displayed in the James Conrad Museum of Hair someday. In the meantime, we hope he enjoys this honeymooner, which also has fun stuff going on up on top.
8. Kevin Jones – Glazed Cheese Pocket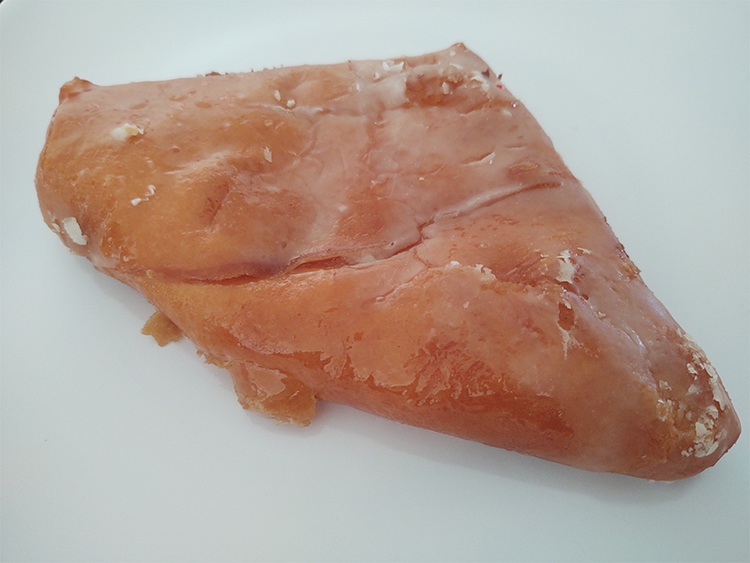 A former college football player and a solid commentator, KJUSA has certainly earned the most American-sounding food item known to southeastern Wisconsin—the glazed cheese pocket. He's also an incredible all-around disc golf player.
7. Catrina Allen – Sugar Coated Raspberry Filled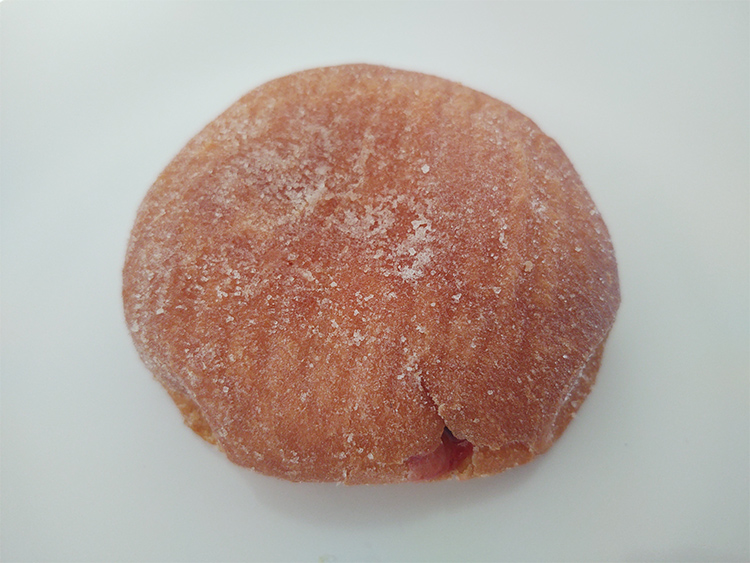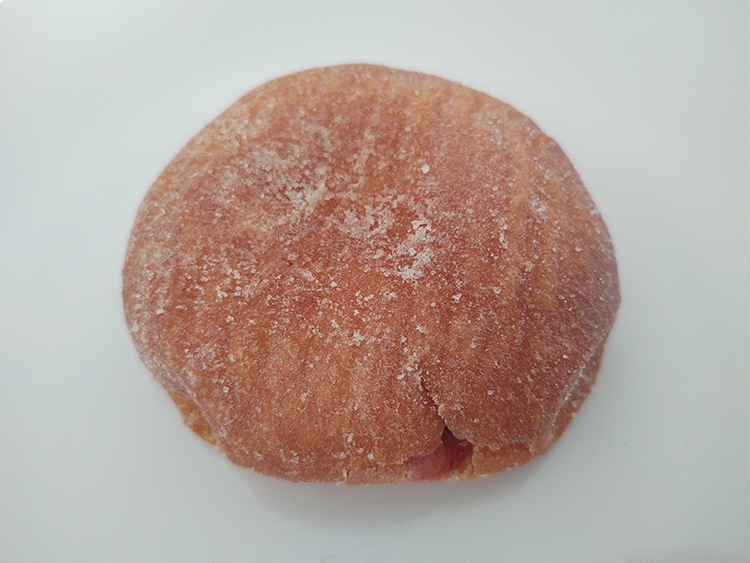 Cat's story is a cool one. While working as a bartender, she caddied for a friend during a disc golf tournament and quickly embraced the sport. Within two years, she worked her way onto the professional tour and won the PDGA Female Rookie of the Year Award in 2011, followed by the PDGA Female Player of the Year Award in 2012. Speaking of cool stories, we really like the movie Strange Brew, which has a pivotal scene that hinges on the strategic use of a jelly donut. With that in mind, Catrina Allen has officially won the 2020 sugar coated raspberry filled donut award.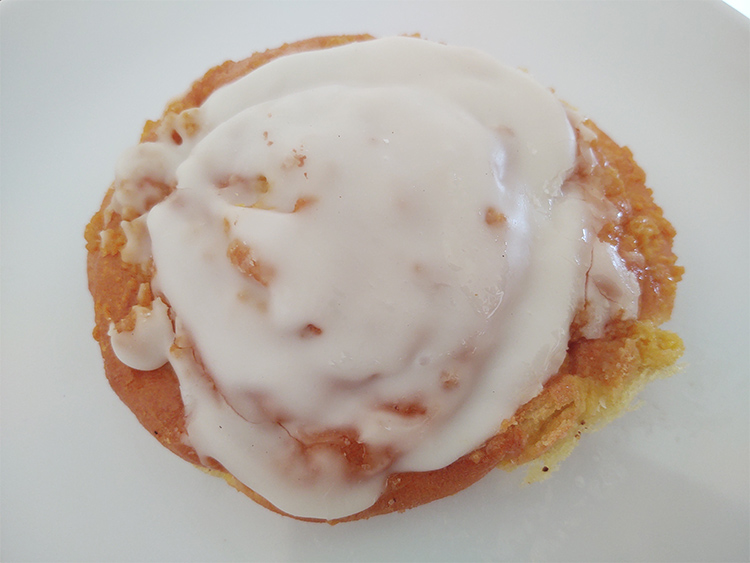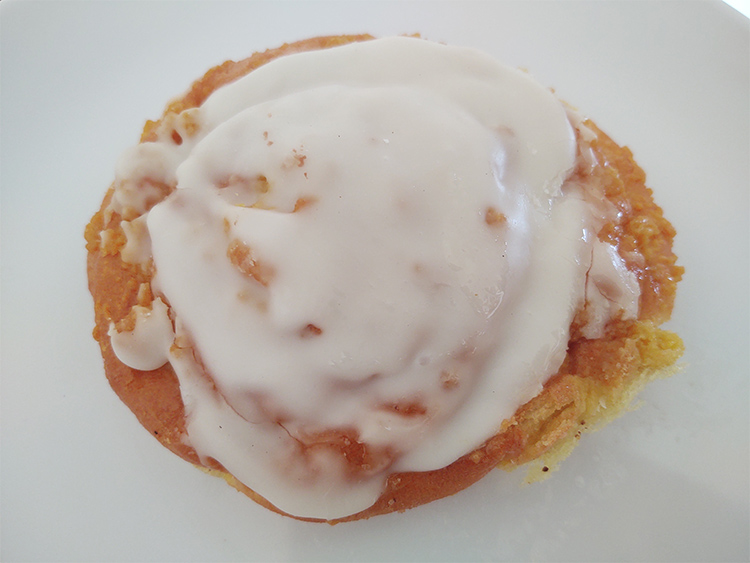 On some days, we'd call Simon our favorite player, but he's easily our favorite player from Germany. We didn't give him the jelly donut (a.k.a. Berliner) because he's not from Berlin—he's from Bremen. He gets the streusel Danish because he's awesome and also because it sounds like streusel Danish could be from Germany or Denmark and we hope he can tell us which one is correct.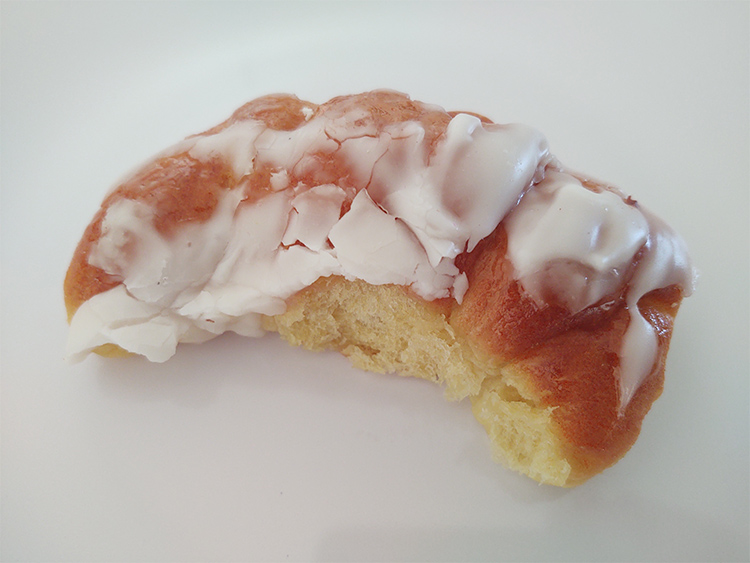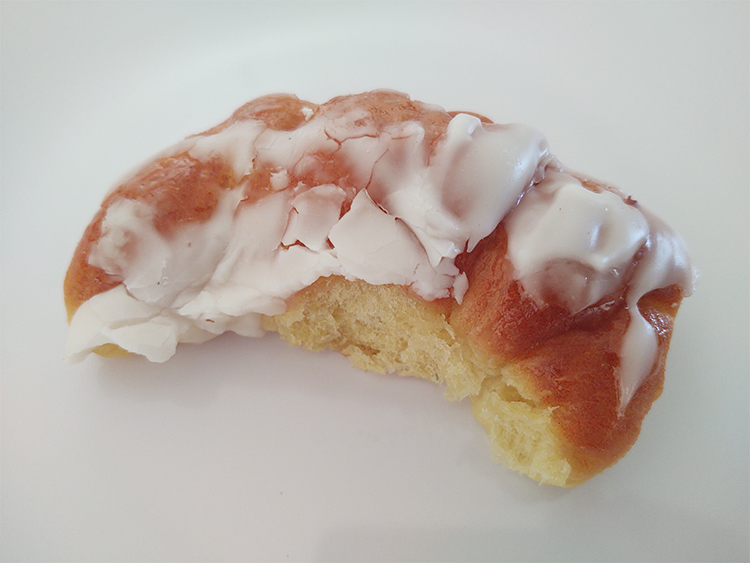 The crafty veteran and Mrs. Grebe's original white iced butterhorns go together like donuts and disc golf. Enjoy, MJ.
He's got wins, he's got drive, he's got humility, he's got a tournament albatross (or double eagle; or hole-in-two on a par 5 hole) to his name, and he even helped bring disc golf to Barbados. Philo is a classic hero, an old fashioned hero, with a glazed old fashion donut.
3. Jennifer Allen – Glazed Chocolate Old Fashion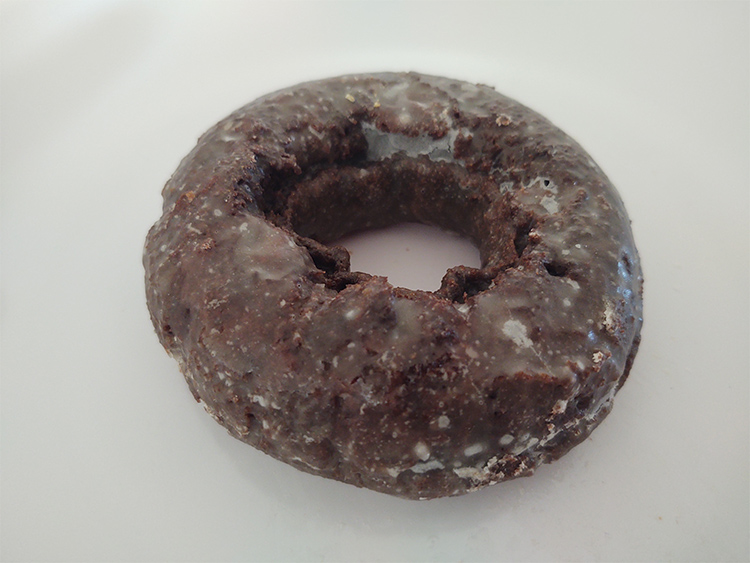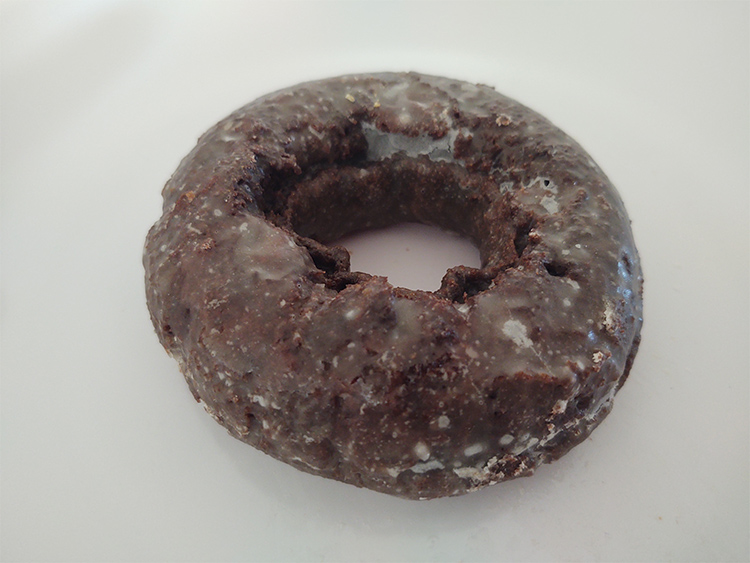 If you're reading this and you aren't Jennifer Allen, nothing you do in your life will ever look as cool as it looks when Jen throws a long drive. She throws how we imagine a particularly cool Kill Bill villain would throw. As if that wasn't enough, she also holds the women's distance world record with a throw of 568.5 feet. The glazed chocolate old fashion is the coolest donut known to exist, and nobody deserves it more.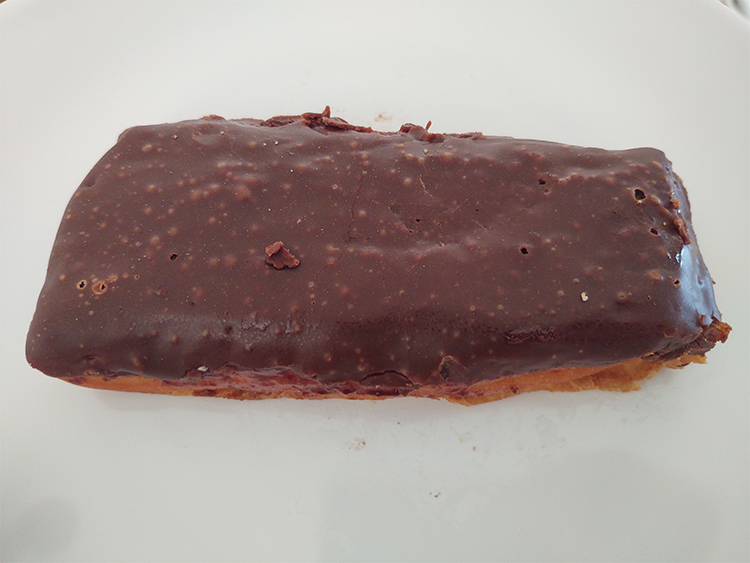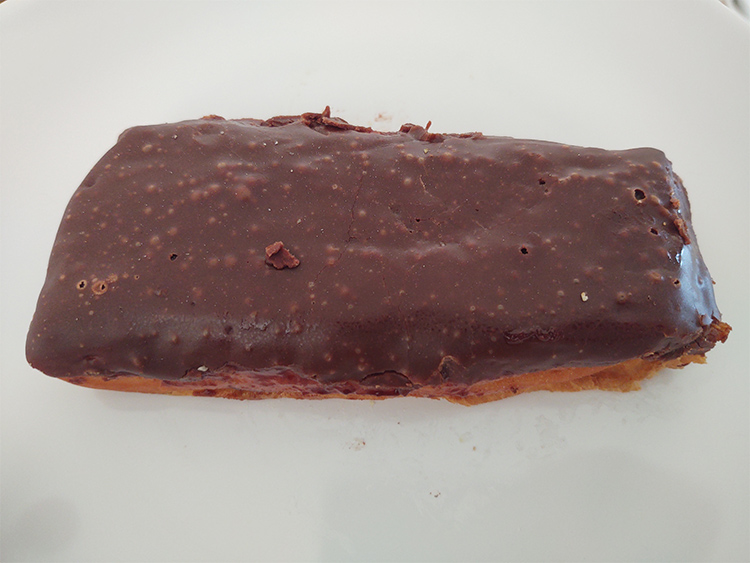 We're not sure what it is about Florida that produces our favorite disc golf players, but Florida sure does produce them. Calvin's smooth subtlety, accuracy from distance, and seriously long limbs make him look a little like Kevin Durant on the course. He also has a degree in chemical engineering from the University of Florida and carries hundreds of marbles in his bag. Calvin is at very least our 2nd favorite in this sport, so he gets our favorite donut—the chocolate long john. Please play forever, Calvin.
1. Garrett Gurthie – Famous Chocolate Dipped Glazed Cruller Bites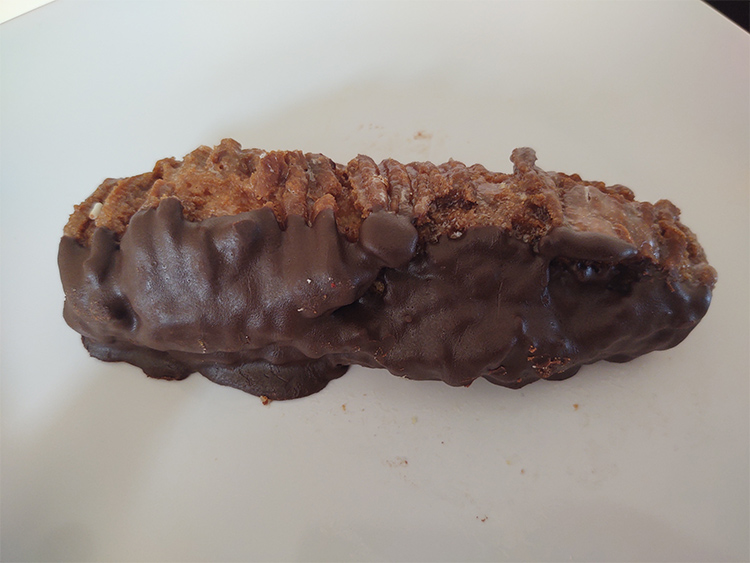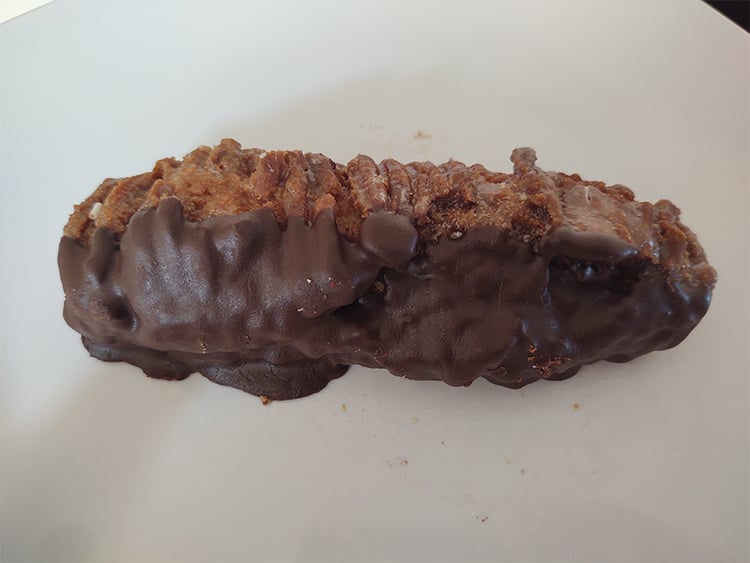 Another Florida native, Double G is a delight to watch. He's thrown drives that haven't landed yet, he weaves through tricky wooded stretches like an ambulance driver, and he just seems to love every bit of it. The guy oozes both work and fun. Speaking of fun, he gets a bag of Grebe's chocolate dipped glazed cruller bites. Does that count as more than one donut? Probably, but if that's the only (donut) hole you're poking in these rankings, we'll call that an ace.