Milwaukee loves donuts. Dozens of bakeries in the city and its surrounding suburbs help people get a sweet start to their day with long johns, crullers, jellies, powdered, cream-filled, cake donuts, and more. If you're looking for the "hole story" on Milwaukee-area breakfast pastries, let our weekly Dollars For Donuts column be your guide.
When Donut Squad (2264 N. Prospect Ave., 414-628-0833) announced its impending arrival on Milwaukee's East Side in 2017, it had big, strange shoes to fill. The donut joint's location was the former home of Suburpia, a beloved Milwaukee sub chain that had thrived throughout the '70s and '80s, and had managed to make it into the 21st century. To explain the bizarre legal drama, bankruptcy claims, and secret spice disputes surrounding Suburpia would take its own article (or articles), but suffice it to say, it was once a big deal. Its Prospect Avenue location closed in 2014, was briefly replaced by Goldcoast Subs, and then sat empty.
Then, on June 2, 2017—National Donut Day, natch—Donut Squad opened its doors. Owned by Franklin natives and recent University of Wisconsin-Milwaukee graduates Bobby Kaid and Moe Dakwar, the counter service business promised not only the usual assortment of freshly made long johns and cake donuts, but donuts topped with candy, breakfast cereal, and peanut butter and jelly. "We have always wanted a doughnut shop here and so we are going to open one and serve funky, wild doughnuts with a bunch of toppings on them," Kaid told BizTimes in 2017.
And by gum, funky and wild doughnuts are exactly what Donut Squad does best. Walk into the small and cozy storefront and you're instantly face to face with a wall of wondrous concoctions. There are donuts flecked with Fruity Pebbles. There are donuts covered in Cap'n Crunch and Kit Kats. There are donuts emblazoned with M&M's. If you and/or your inner 8-year-old can dream it up (Snickers! Lucky Charms! Cinnamon Toast Crunch!), Donut Squad can probably do it. The only things missing are complimentary pajamas and a Saturday-morning marathon of DuckTales.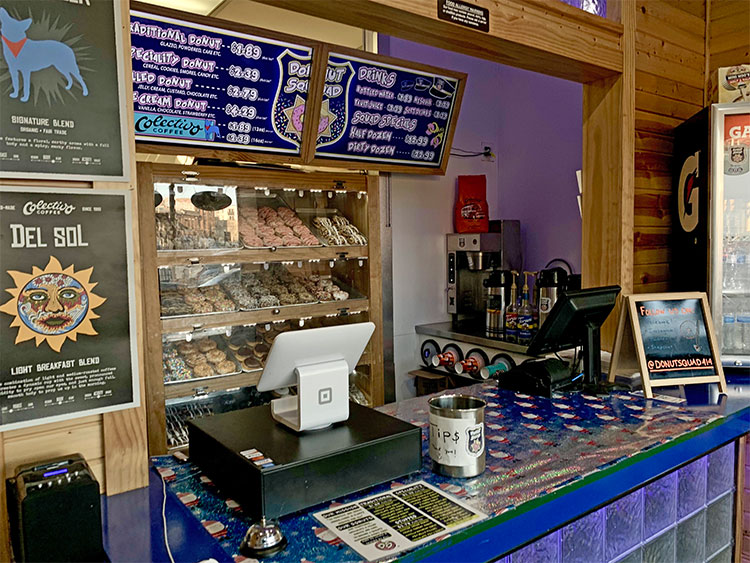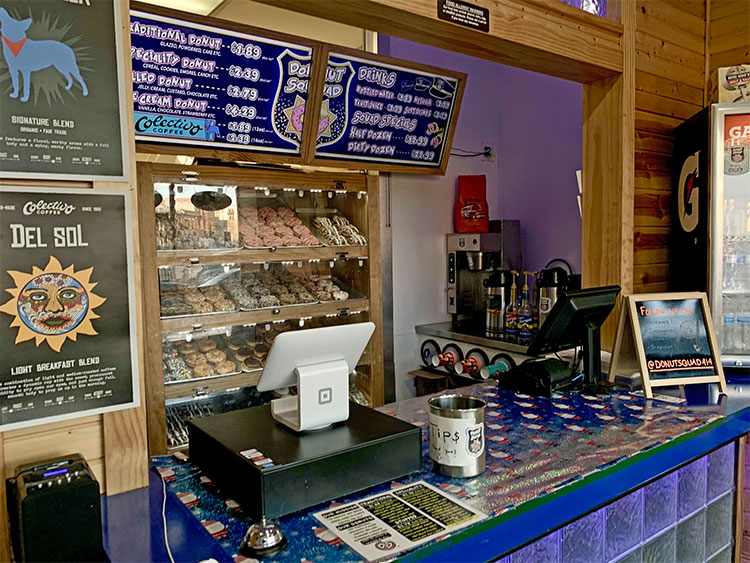 And, incredibly, the wackiness works. Donut Squad's off-kilter creations are less "something-weird-on-a-stick" state fair stunts and more "Why didn't I think of that?" strokes of stoner genius. Haven't experienced the full-tilt sugar rush of Oreo cookies since you were a kid? Donut Squad has Oreo donuts, too (of course), and they're just as incredible as they sound.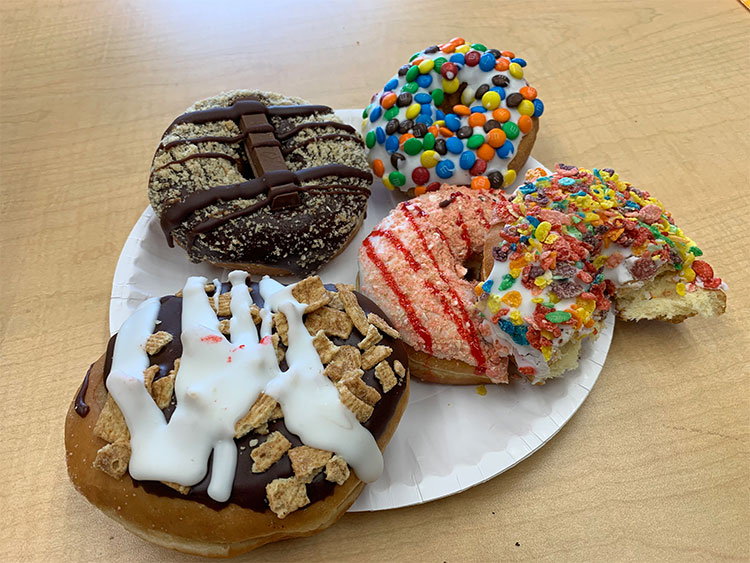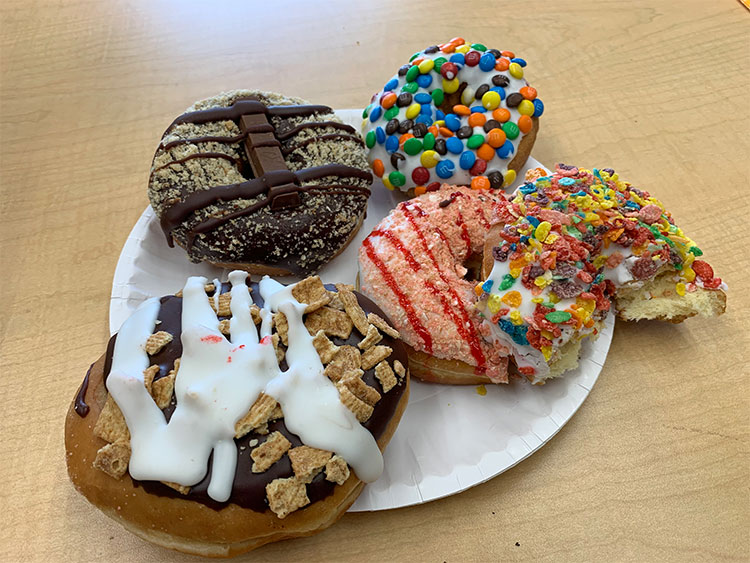 Specialty donuts will set you back $2.39 each, while more traditional choices (glazed, powdered, cake, etc.) are only $1.89. Filled donuts are $2.79 (be sure to check out the Boston cream pie), and ice cream donuts (!) are $4.29. Half-dozen? $12.99. Dozen? $22.99. Donut Squad also sells Colectivo Coffee, in case the Colectivo just down the road is too daunting of a trek.
Donut Squad is open every day from 6 a.m. to 3 p.m. Delivery is available every day beginning at 10 a.m.; there's even late-night delivery on Fridays and Saturdays from 8 p.m. to midnight. And who says the East Side is dying? (cough cough)
Oh yeah: Donut Squad's original mural, which depicted the owners as donut-happy cops, is currently painted over. A new mural is in the works. Mural or no mural, Donut Squad has already left its mark. Whatever shoes it had to fill, it has, and then some.