Earlier this week, we announced The Vanguard would be saying goodbye to 4 of its menu items. Even though some popular fare—most notably the delicious likes of the Diablo Verde and the Beer Nerd—have either been 86ed for good or removed from the menu until further notice, Vanguard ownership enacted those difficult cuts in order to make room for new options on Bay View sausage emporium's menu.
Starting today, The Vanguard will be offering four new styled sausages and a trio of updated butcher boards. Feast your eyes on The Vanguard's new and improved menu offerings below.
Styled Sausages
Zissou
Pork and chicken boudin blanc sausage with cognac mushroom cream sauce, macerated grapes, and crostini served over creamy rice.
Weylin's Way
Red chicken chorizo sausage topped with avocado, crema, fried tortillas, and cotija cheese. Served with chicken tortilla soup on the side (for dunking).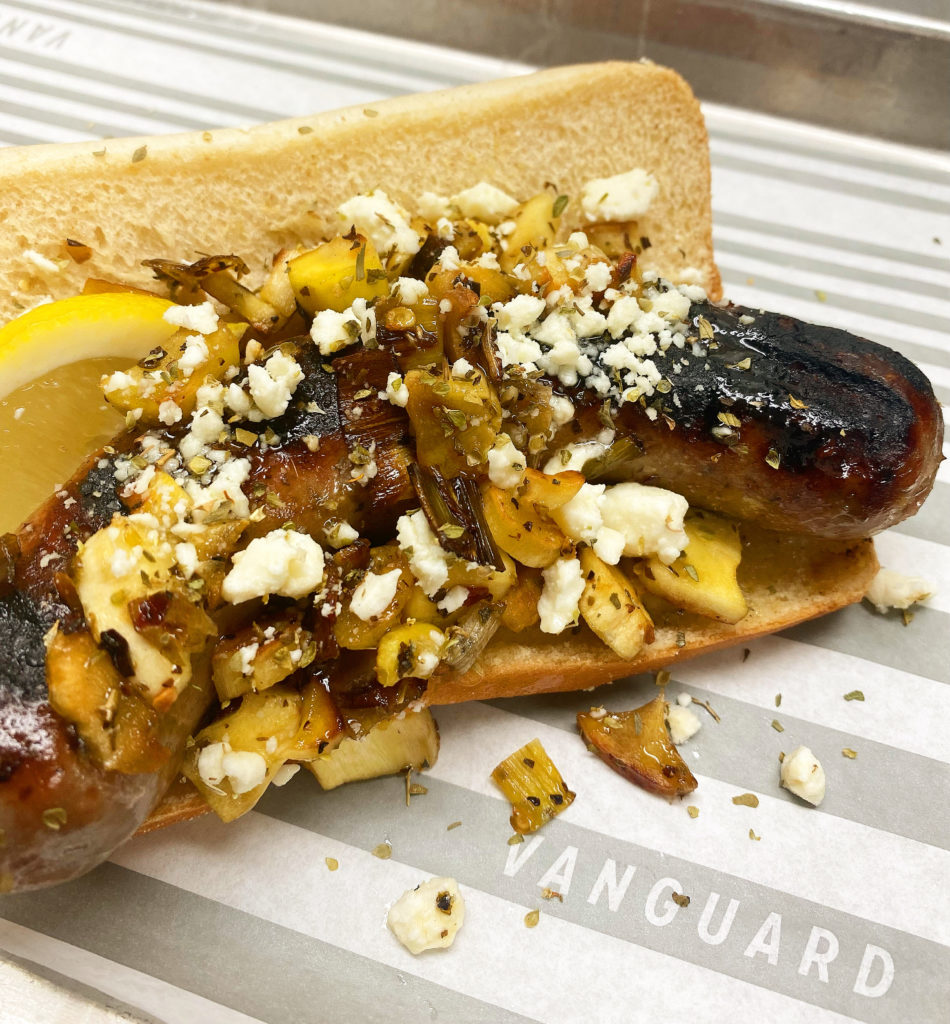 Stavros (vegetarian and vegan versions also available)
Lamb and pork loukaniko sausage topped with with parsnip and leek hash, feta, ouzo agrodulce, lemon, and oregano.
Lodi (vegan version also available)
Filipino pork longginisa sausage with carrot, sprout and scallion slaw, hot soy mustard, cilantro, and sesame.
Butcher Boards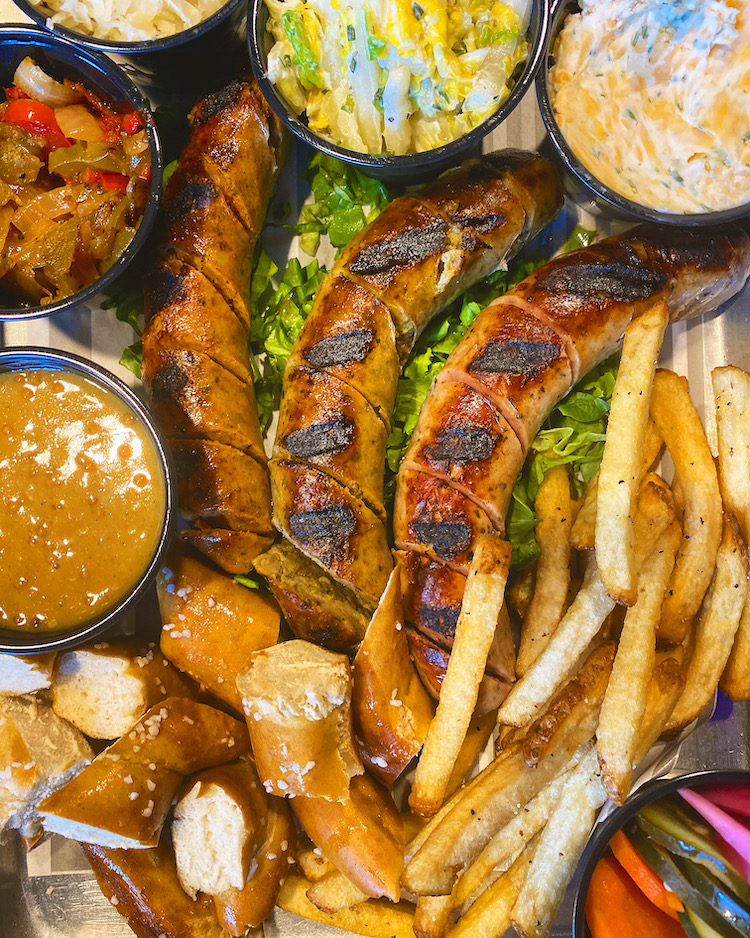 Classic  
Bratwurst, boudin blanc, and cheddarwurst served with vinegar peppers, house IPA mustard, kraut, cheddar schmear, pretzel bites, house pickles, slaw, and french fries.
Sampler
Jalapeño cheddar brat, currywurst, and Italian sausage served with house IPA mustard and house pickles.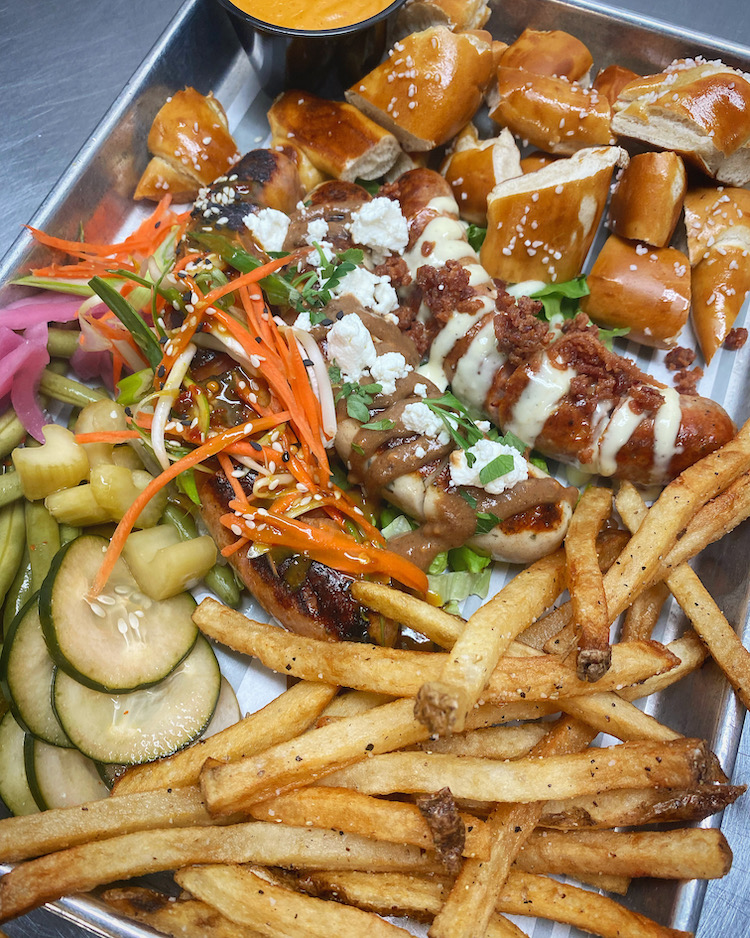 Styled
Duck BLT, Lodi, and Cavalier sausages served with their respective styled toppings, pretzel bites, Cheez Wiz, house pickles, and french fries.