Over the last eight-plus years, The Vanguard has established itself as the pinnacle of tubed meat delicacies in Milwaukee. Even though the Bay View bar and restaurant has a winning mix of specialty sausages, "tube-less" options, exceptional appetizers, and an impressive group of vegan and vegetarian offerings, The Vanguard likes to keep things fresh and make room for new offerings by occasionally phasing out existing menu items.
On Thursday, February 16, the restaurant will welcome four new stylized sausages onto its menu. Sadly, that means they'll have to say farewell to some current sausages between now and then. Today, The Vanguard is declaring "last call" on the following four sausages. You can say goodbye to these favorites by stopping in sometime between this afternoon and Wednesday night (while supplies last). Adjust your diet and dining plans accordingly.
Tugboat
Wild boar, bacon, bourbon, and white pepper sausage topped with sweet corn & lentil succotash, St. Germain agrodolce, and pine nuts.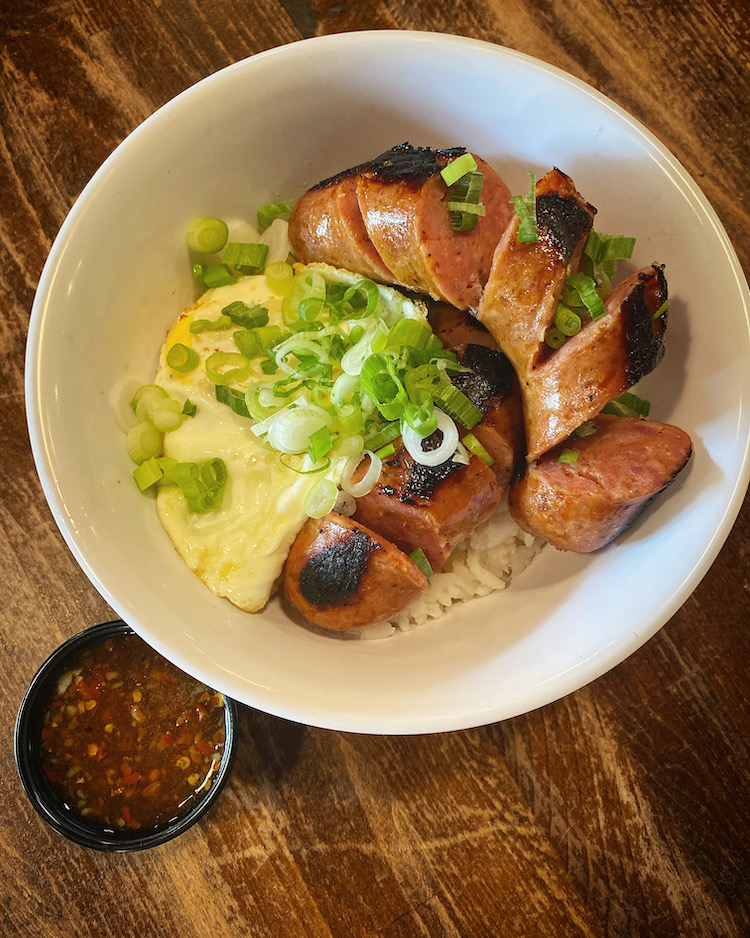 Pinuno
Sweet pork Longganisa sausages topped with fried egg, scallion, and Sawsawan (spicy vinegar sauce). Served over garlic fried rice.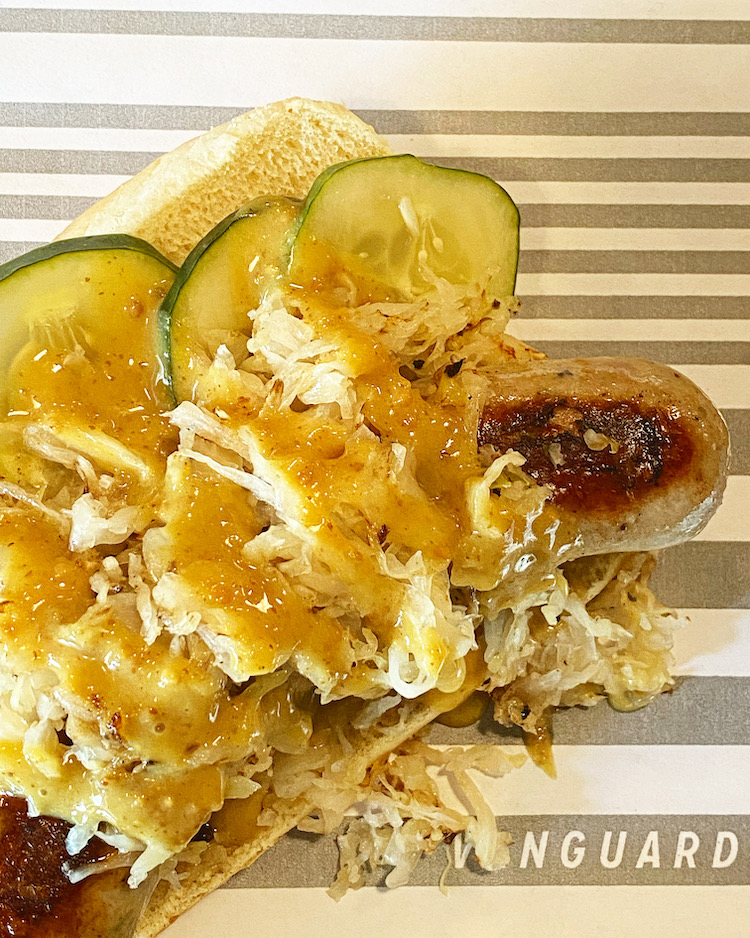 Beer Nerd
Pork and chicken sausage with lemondrop hops and mustard. Topped with fried kraut, Enlightened single-hop mustard, and loral hop pickles.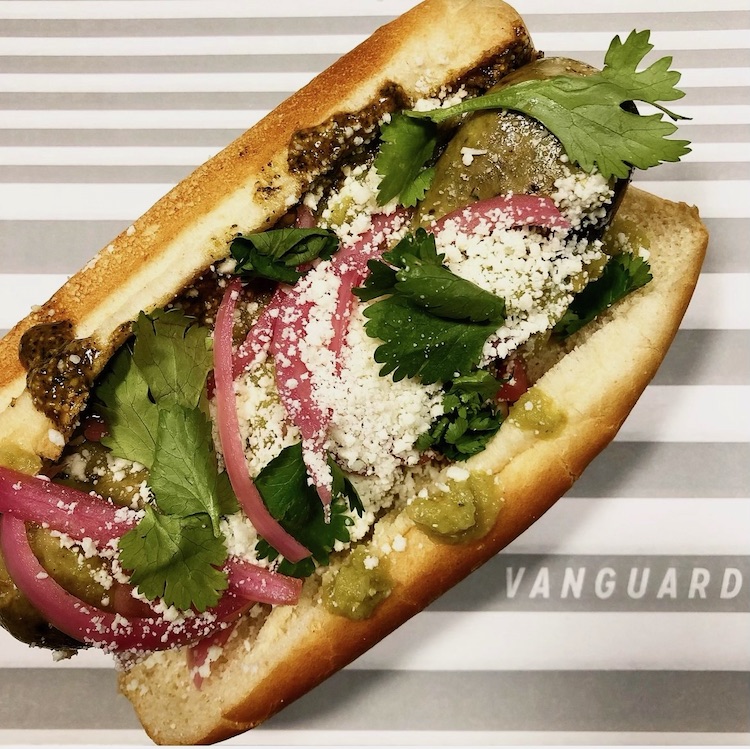 Diablo Verde
Green chorizo sausage with grilled salsa verde, chili pepita butter, cotija cheese, pickled red onion, and cilantro.