Every Friday, Milwaukee Record presents The Randoms, a series of highly specific and delightfully arbitrary "best of" awards that do away with pesky voting and feigned attempts at impartiality. Who will be named the Best Riverwest Club With Nine Letters In Its Name? Best Bay View Restaurant On The East Side Of KK? Find out as we give out awards to anything and everything in Milwaukee!
Downtown Milwaukee offers an array of dining options for both upscale power players (Millioke, Elsa's On The Park) and workaday schlubs just looking to shove something in their face (the Grand Ave. food court, or what's left of it). Then there's Shah Jee's (770 N. Jefferson St., 414-271-5354), a Pakistani restaurant that occupies a unique place in Downtown Milwaukee's dining scene. Symbolically, that place is the blurred line between fine dining and fast food; physically, that place is the basement of an unmarked and unremarkable office building.
In business for more than a decade, Shah Jee's is hardly a secret (it was once featured on the Travel Channel, after all), but it still feels like a secret. Enter the doors of 770 N. Jefferson, head down a winding staircase, and behold a space that possesses all the charm and panache of a high school cafeteria. Random tables and chairs dot the floor. Darkened storefronts and hallways line the room. Voices echo. But tucked away in the far corner stands an intriguing, if similarly unadorned, beacon of hope and olfactory delights: Shah Jee's. (Nearby Chic Cafe is good, too!)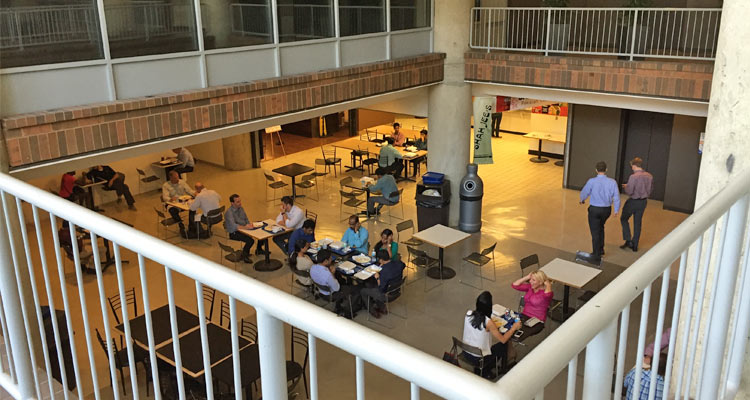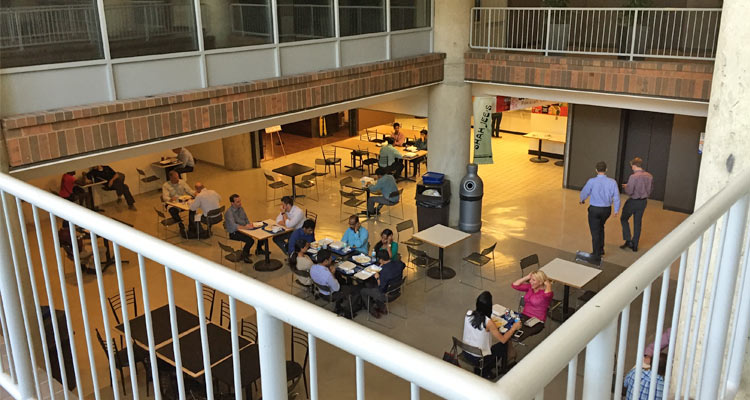 The unassuming restaurant is owned and operated by the brother-sister team of Khizar and Sadaf Jawaid, who have taken their mother's recipes and gifted them to a lunch hour clientele that can sometimes border on fanatical. Long lines are the norm around the noon hour on weekdays (Shah Jee's is only open from 11 a.m.-2:30 p.m., Monday through Friday), and it only takes a few visits to recognize a bevy of familiar faces dutifully tucking into their dishes, served paper-plate-on-plastic-lunch-tray-style.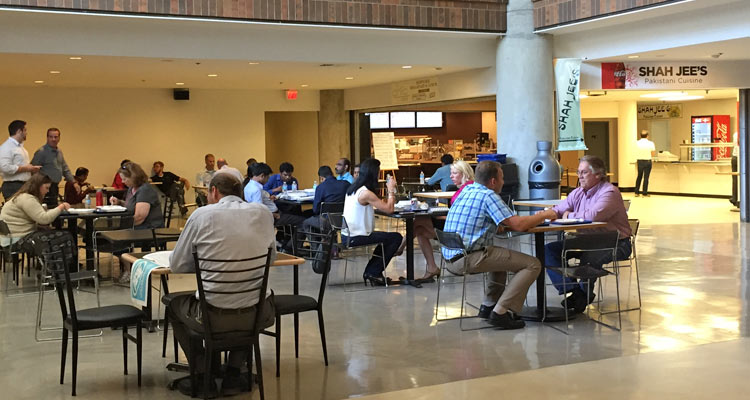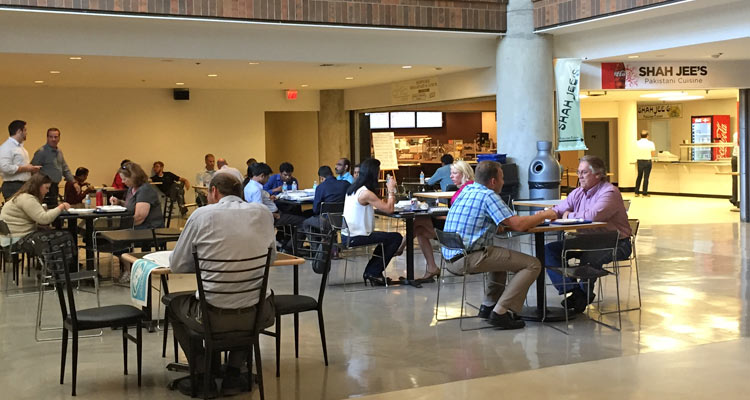 Shah Jee's menu is delightfully simple: Chicken masala is the main entree, and can be combined with aloo palak (boiled potatoes and spinach), chana masala (chickpeas), saag paneer (spinach), and daal masoor (lentils). Basmati rice rounds out the typical dish, as does a can of soda (because if you're going to go straight-up cafeteria, you might as well go all the way). A green chutney sauce also awaits those who find Shah Jee's distinctive spice just not spicy enough. Khizar Jawaid will most likely take your order, and is happy to help any newbies baffled by the similar-looking side dishes. (Pro tip: the "daily specials" can be ordered any day of the week.) Get there early, and you'll get a fresh batch of everything; get there after the lunch crowd has decimated the inventory, and you're simply out of luck.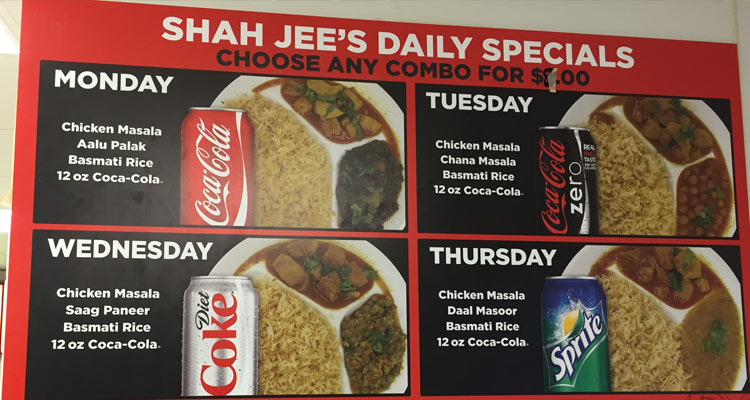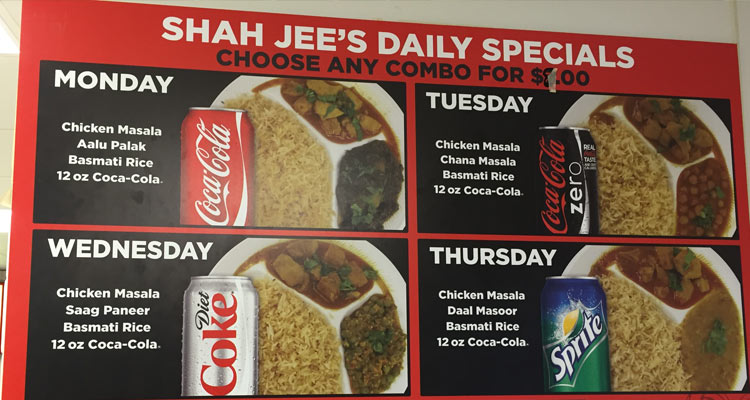 Oh, and one more thing: Shah Jee's is really, really good (and cheap; combos top off at around $8). Boasting no-frills, light, just-spicy-enough, and robustly flavorful Pakistani cuisine, there's a reason for the long lines and repeat customers, and a reason we're naming it the Best Pakistani Restaurant In The Basement Of A Downtown Office Building. Congrats, Shah Jee's!