Last week, SPIKE TV's premier non-COPS-reality show Bar Rescue came to town and transformed Y-Not III into a '70s themed Smirnoff cocktail emporium called "Nick's House." However, when a city has as many drinking establishments as Milwaukee does, there are more than enough candidates for televised renovation. Apparently Bar Rescue producers agreed, as the show has stayed in town and will film an episode chronicling the renovation of Howell Avenue bar, Packy's Pub.
The southside dive that's known for its buffalo wings (if anything) was among the various bars rumored to be in consideration for the Bar Rescue treatment when information regarding a potential Milwaukee episode surfaced in May. Wednesday morning, Milwaukee Record received a tip from a reader who noticed a film crew outside Packy's on his walk home the previous night. We went to Packy's at its listed 3 p.m. open time to find a sizable construction crew building things (presumably for the bar's interior) and one of what turned out to be a small convoy of commercial trucks in the alley behind the bar. Out front, two men stood on either end of the door, telling us the bar was closed, but would be re-opened at 7:45 p.m. tonight. They would not confirm that Bar Rescue was filming there.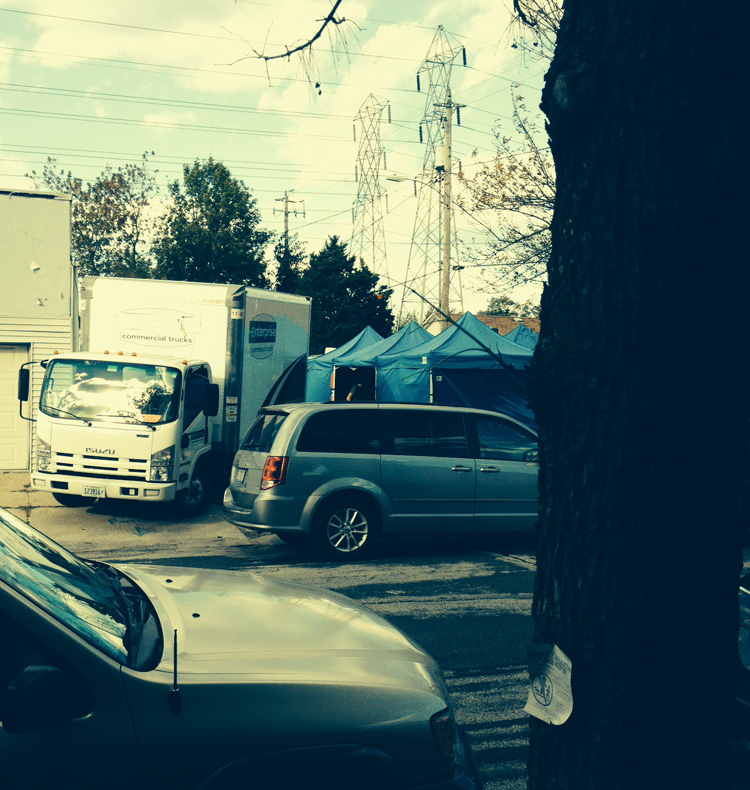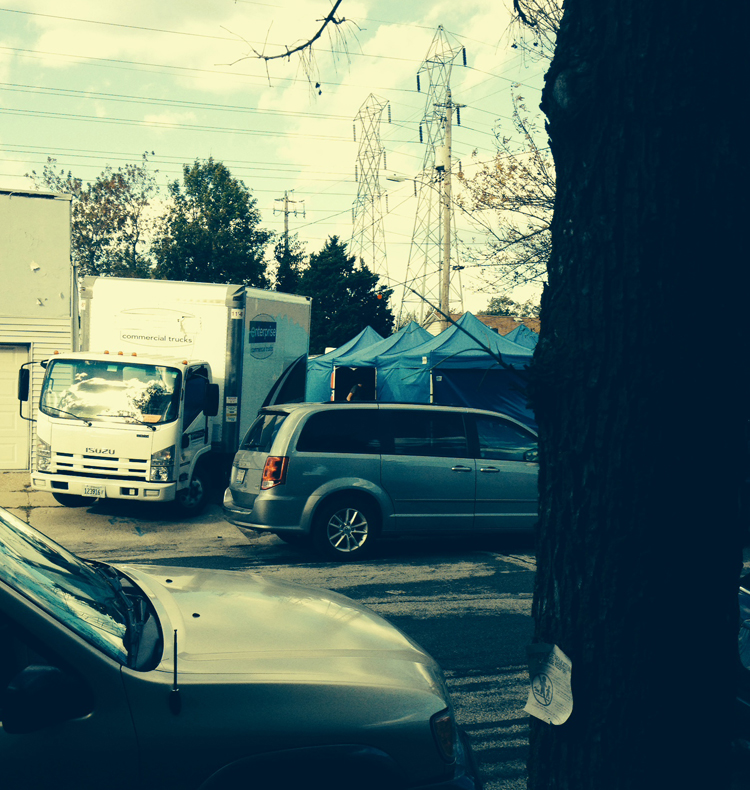 We continued north on Howell and noticed the bar's windows were blocked with black plastic covering. Beside the building, a lot was full of tents, more commercial trucks, trailers (most of which had out-of-state plates), filming equipment, and people (we assume either P.A.s or security).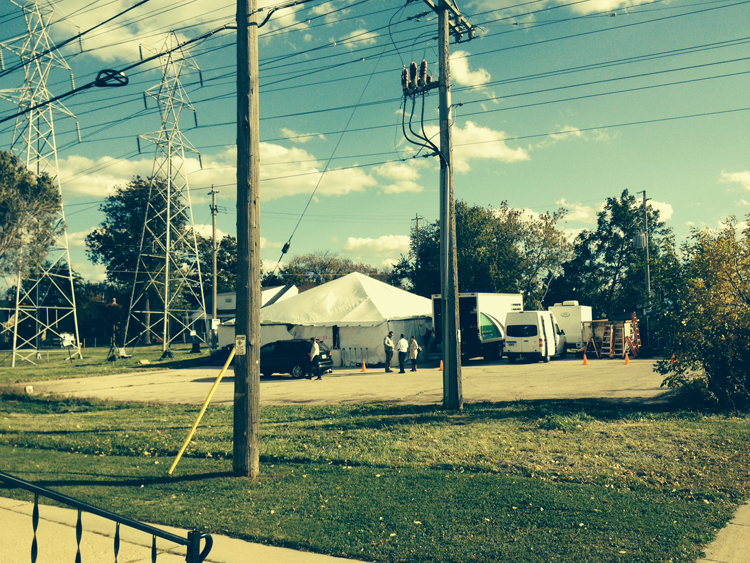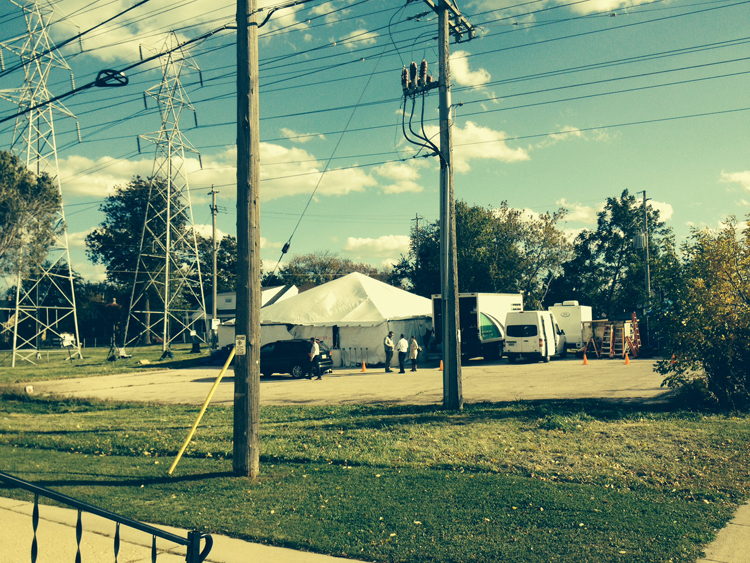 In one tent, we spotted a pumpkin carved to say "Bar Rescue." (The resolution was augmented to better illustrate the carving in this, admittedly, terrible photo.)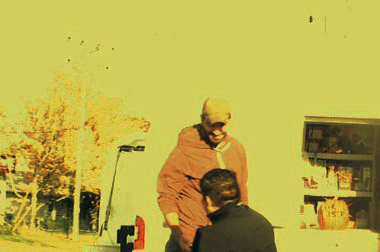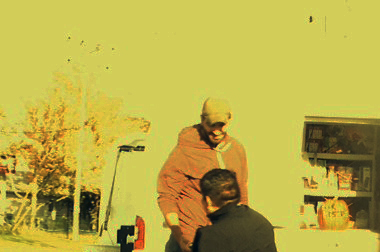 Since the Packy's signage remained intact and the crew was still hard at work building behind the bar, we assume when the bar opens at 7:45 tonight, it will be the "stress test." So head over to Packy's tonight to see what's going on…or just enjoy a charming-though-dingy southside wing joint before it becomes a Laverne & Shirley-themed tapas lounge or some shit.