Caleb Westphal hasn't missed a Friday night fish fry since 2013. Follow along with his never-ending adventures here.
On the eleventh hour of the eleventh day of the eleventh month, the guns of The Great War fell silent. It was exactly 100 years ago this month. And while the souls that perished at Marne, Verdun, and Somme may seem far removed from us now, and those who lived through the war are now all gone as well, their legacy lives on.
One example of this is through the American Legion, which was formed by veterans in the wake of the war. Today the group has about two million members, with over 50,000 of them being in Wisconsin. Wisconsin is home to more than 500 American Legion posts, and Post #331 is in Shorewood (4121 N. Wilson Dr., 414-961-2123). Organized in 1932 with 50 original members, Post #331 built a new clubhouse on Wilson Drive right about the time the world was once again at war, after Germany invaded Poland in September 1939.
Almost eight decades later, this clubhouse is still Post #331's home. In its basement you can find a tavern, and on the tavern's Friday menu you can find a fish fry. If it wasn't for a few newer beer signs and televisions, one could easily envision themselves being in the 1940s as they sit at one of the tables or at the U-shaped bar. On the menu is cod ($12), bluegill ($14), perch ($15), and walleye ($16). There is also a kids cod fry ($6). Potato options are french fries or homemade potato pancakes. All dine-in fish frys also come with a complimentary pint of Riverwest Stein.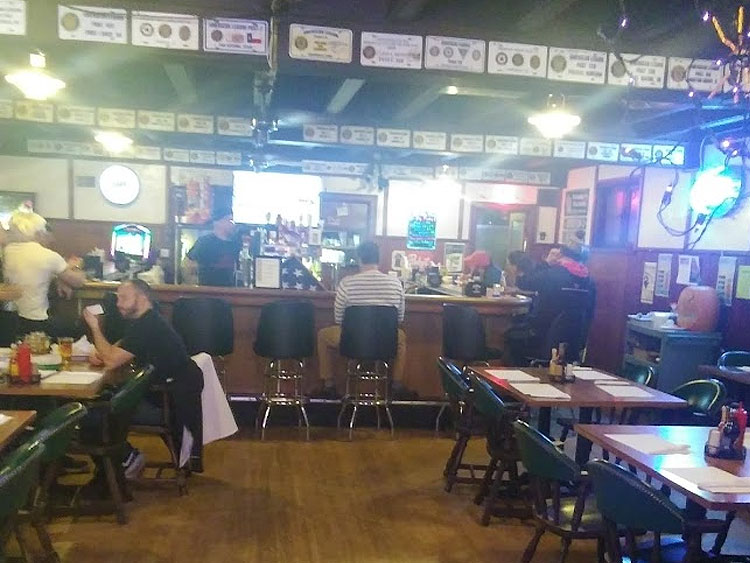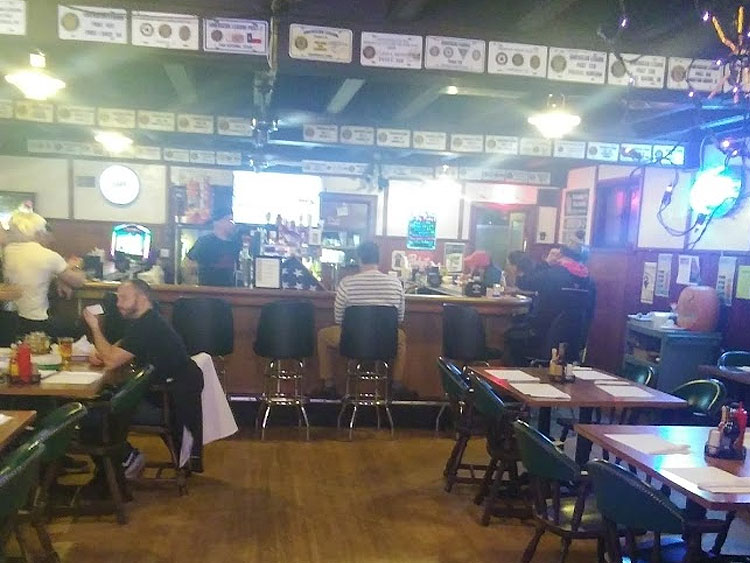 Arriving around 6:45 p.m., I started with an Old Fashioned, which was well-muddled with dark cherries and orange. Clam chowder is made from scratch each week, and it was my intention to have a bowl of it, but to my dismay I was told they had run out. They said not too many people had ordered it the week prior, but that this week it seemed that everyone had. I soothed myself from this loss by ordering the cod fry with potato pancakes, and I found some solace in knowing I would be getting a free Riverwest Stein.
The meal came with three pieces of beer battered cod. The moist, quality meat almost melted in my mouth, while the beer batter wasn't too greasy, but was delicate, coming apart with the lightest touch of my fork. The homemade flavor of the fish held its own, but was augmented by the thin, sweet tartar.
The homemade potato pancakes were well-browned and crisp on the outside, with a mild flavor. I didn't detect any onion, but some seasoning was evident, although I can't put my finger on exactly what it was. The coleslaw was a pretty standard light creamy slaw except that it was topped with a healthy dash of paprika. The bread was a soft, thick, marble rye. I was given an end piece, but it still was of great quality.
After being spoiled for a few weeks with clam chowder and all-you-can-eat fish, I was left a little hungry this past Friday. But, being left wanting something more is also a sign that something was good in the first place, and that can be said about the fish fry at Post #331. And as I reflect on the 100th anniversary of the close of World War I, it is not lost on me that the legacy of its veterans lives on not only in the American Legion and Post #331, but in something as grand, yet simple, as a Friday night fish fry.
Takeaways: Great deal considering you get a Riverwest Stein with your fish fry; old school ambiance; when in doubt, make extra chowder; there should be an all-you-can-eat option, but that should be the case everywhere; melt-in-your-mouth fish with a satisfying batter; there was paprika on top of the coleslaw; they have other food specials on other nights of the week.