Today in short, harmless articles that are sure to inspire a few "wAiT, tHiS iS nEwS?!???" comments from cool and easygoing people on Facebook comes a little Milwaukee-specific tidbit related to a film that was released this past weekend. On Friday, November 17, Please Don't Destroy: The Treasure of Foggy Mountain came out on the Peacock streaming platform. The offbeat comedy—both written by and starring the Saturday Night Live-employed comedy trio Please Don't Destroy—is a funny buddy comedy that highlights the troupe's absurdist, surreal, and self-deprecating humor. If you like Hot Rod, it scratches that itch.
Beyond the Please Don't Destroy guys (Ben Marshall, John Higgins, and Martin Herlihy), the film features great performances by Conan O'Brien, Bowen Yang, Meg Stalter, and other actors you're sure to recognize from Reno 911!, Superstore, Stranger Things. And for a few seconds, it also features an exterior shot of a Bay View apartment you might recall from another lauded comedy.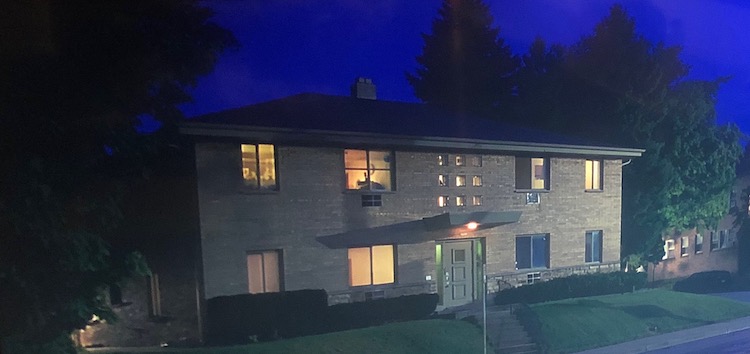 Yes, a shot of an apartment on the corner of Kinnickinnic Ave. and Homer St. precedes a scene that takes place inside the apartment of the girlfriend of one of the main characters. Honestly, you might miss it if you blink.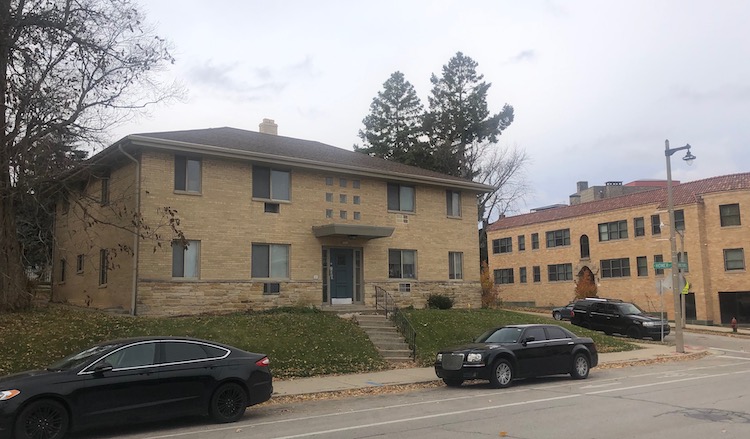 Here's a picture we took of the same apartment this morning. Some might recall this building also appeared in Bridesmaids as the exterior shot that was displayed prior to scenes in the apartment where Annie Walker (Kristen Wiig) lived.
Unlike Bridesmaids, The Treasure of Foggy Mountain is not set in Milwaukee and Milwaukee isn't mentioned in it whatsoever. Both movies were produced by Judd Apatow, so we're willing to bet they just used footage of an apartment Apatow already had on hand…especially since the apartment shown in both films no longer has bushes, doesn't have a street sign in front of it, and it now has a front door that's a different color.
So yeah, that's pretty much it. Please Don't Destroy: The Treasure of Foggy Mountain is a pretty funny movie and a Bay View apartment appears in it for less than five seconds. Okay, carry on with your day. [h/t – Josh]