The summer of 2020 was a rollercoaster of emotions for festival-goers, with constant updates about postponements and cancellations. Most in-person events were ultimately canceled, leaving the future of many Milwaukee festivals in limbo. Puerto Rican Family Festival is not one of those, as it is hanging on tight and returning this summer. After taking 2020 off, the event will be back in an explosion of congas, trumpets, and the smell of carne frita and maduros wafting throughout Wilson Park on Sunday, August 1. (In the past, the festival has been held at Humboldt Park.)
This is the 8th annual Puerto Rican Family Festival, and lead organizer Victor Huyke is optimistic. He runs El Conquistador newspaper, which is the main entity behind the fest. There is one fundraiser that has already taken place at the Conquistador offices parking lot at 4531 W. Forest Home Ave., and another one that will happen Sunday, July 18 at the same location from 11 a.m. to 7 p.m. There will be pinchos (kebabs) for sale for $4, burgers for $2, hot dogs for $1, and sodas for $1. Apart from the food, there will also be car washes offered for $5 apiece.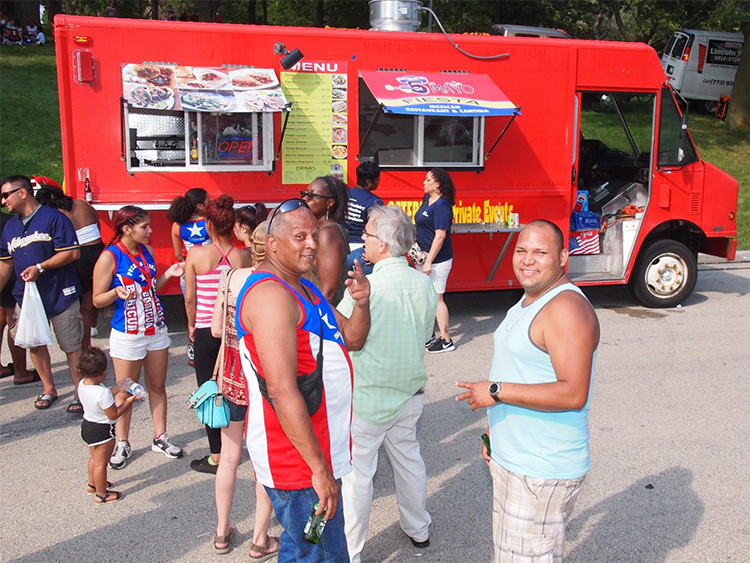 The August 1 festival runs from 11 a.m. to 7 p.m. Following a year away, those who attend this year's Puerto Rican Family Festival can expect the same level of excitement, the same quality of food, and the same beautiful sendoff to the summer the festival usually gives. You can call 414-383-1000 for more information.