It's been nearly nine months since the unveiling of the so-called "People's Flag of Milwaukee." The People's Flag, as you may or may not choose to remember, was the product of an much-ballyhooed contest that sought to replace the city's current, official flag with something that finally—finally—adhered to the dearly held tenets of good flag design. Since then, the winning People's Flag ("Sunrise Over the Lake" by Robert Lenz) has been the subject of at least one ill-attended town hall meeting, has inspired at least one tattoo, and has been plastered on everything from T-shirts and baseball caps ($25-$30) to iPhone cases and shower curtains ($35-$68). It has also managed to pop up in numerous homes, bars, and restaurants. One thing it has not done, however, is gotten itself adopted as the official flag of Milwaukee. Until now?
In recent Reddit and Facebook posts, the people behind the People's Flag claim they've "begun the process toward official adoption with members of the Milwaukee Common Council," and ask Bay View residents to email District 14 Alderman Tony Zielinski to show their support of the flag. (Lenz is a Bay View resident.) "If you don't live in District 14," the Reddit post continues, "the best thing you can do is visit our support page, where you can enter your details (and get a free sticker!) We'll use that to find your district and queue your request to contact the Common Council. We're organizing a campaign to contact the city en masse, and when the time is right, we'll reach out."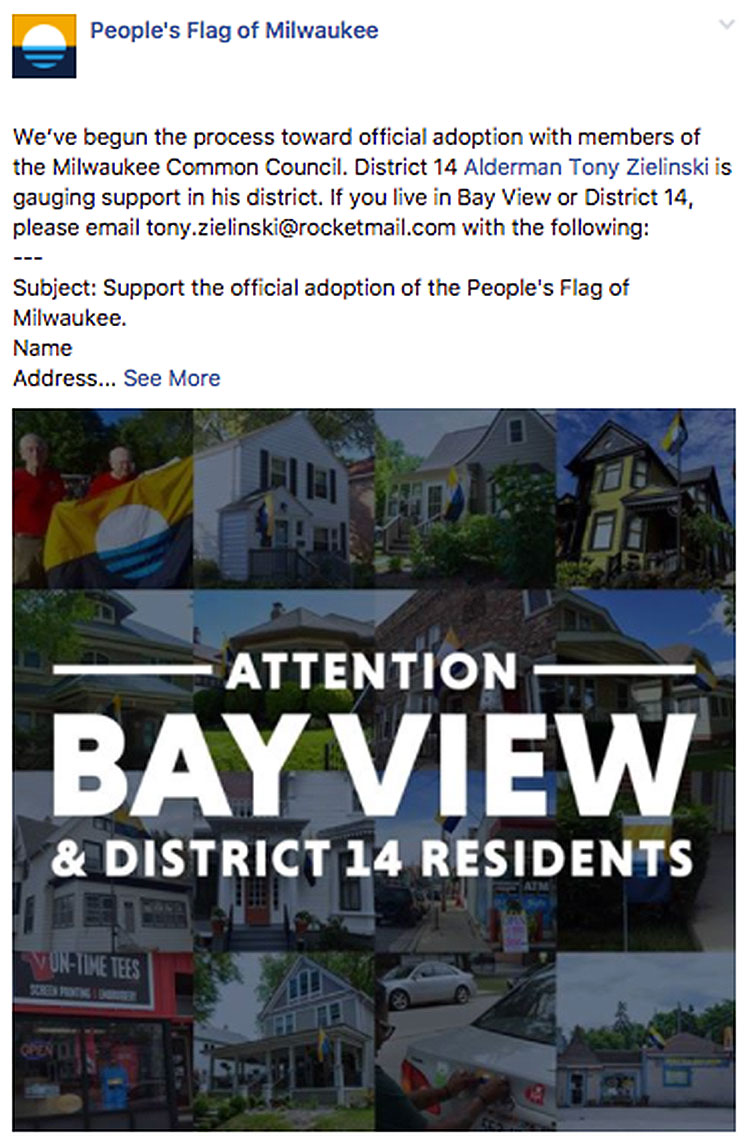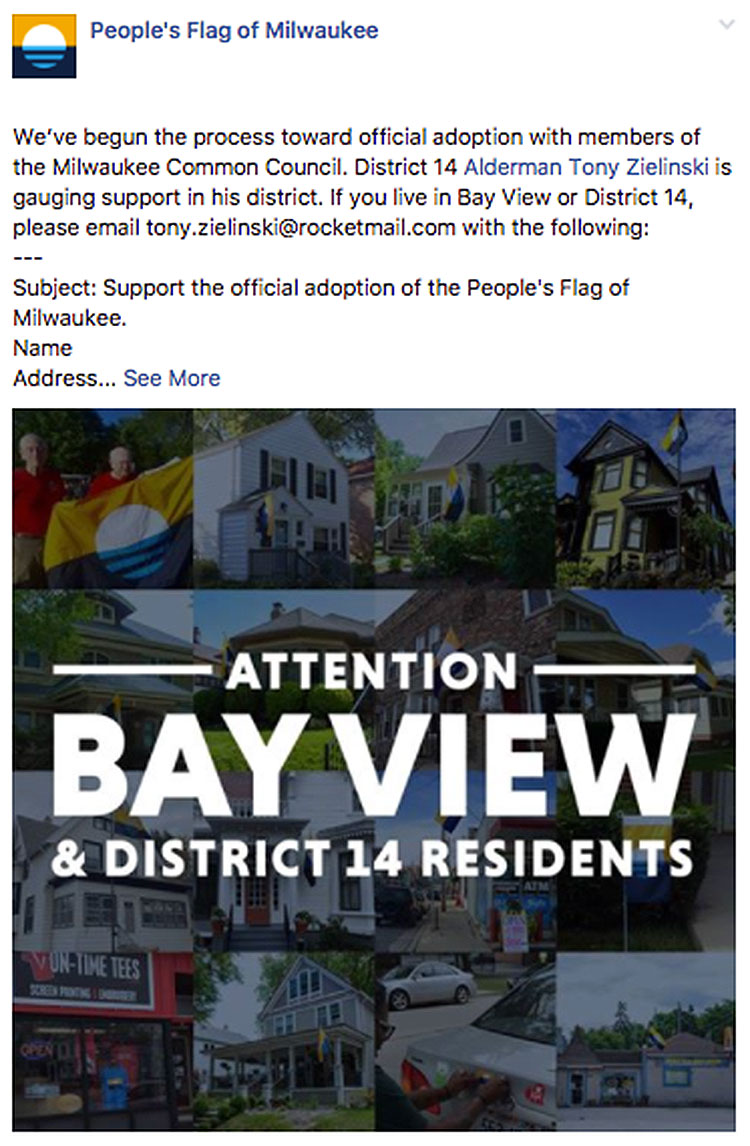 The call to arms follows a recent mailer from Zielinski himself, asking Bay View residents which brand of flag they prefer: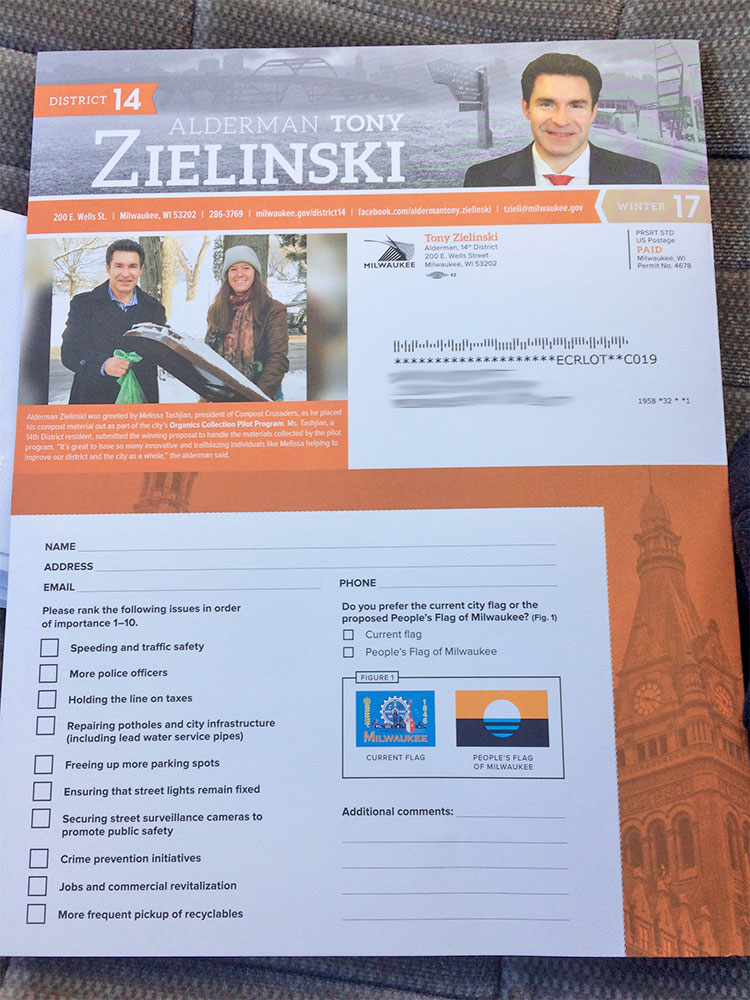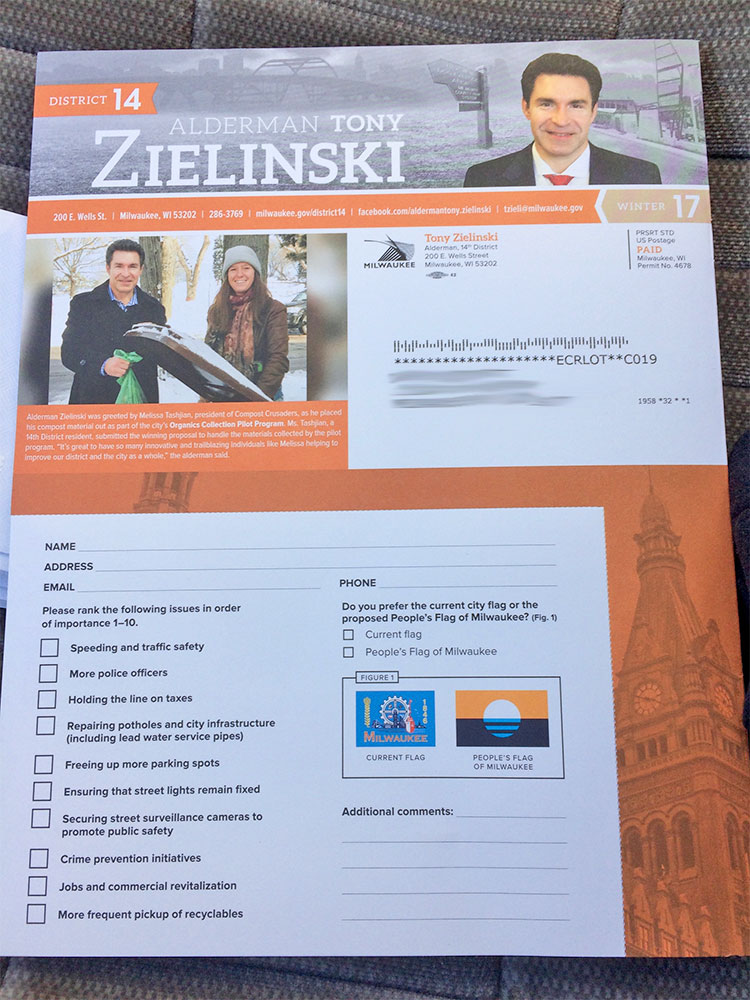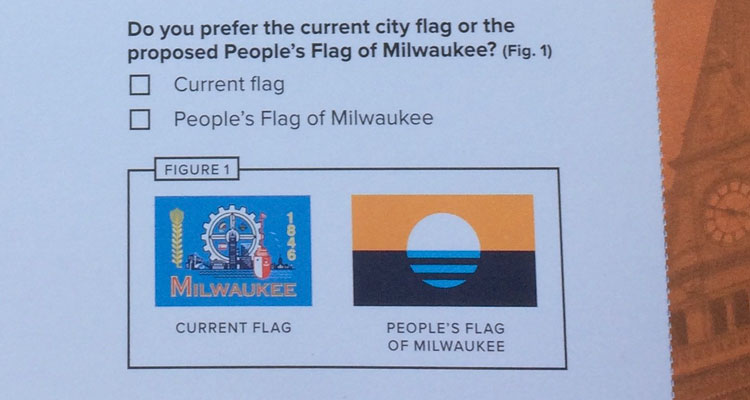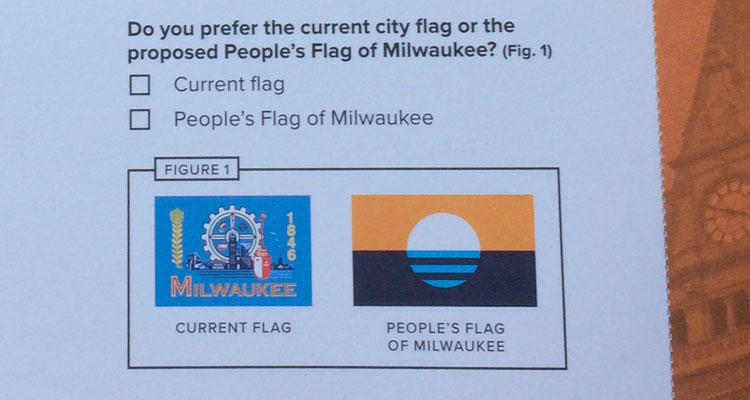 As mentioned above, Zielinski can be reached at his RocketMail account (!), [email protected]. In completely unrelated news, isn't it crazy how Democrats are totally sabotaging President Trump's "Mainstream Media Accountability Survey"? Huh!