Every Friday, Off The Record looks to other Milwaukee publications (and beyond) for bits of news we missed throughout the week.
• Are we really going to talk about the "People's Flag of Milwaukee" again, a month after we begrudgingly said, "Fine, the thing is fine"? Yes. Yes we are.
So. Earlier this week, Reno, Nevada adopted its first official city flag. It looks like this: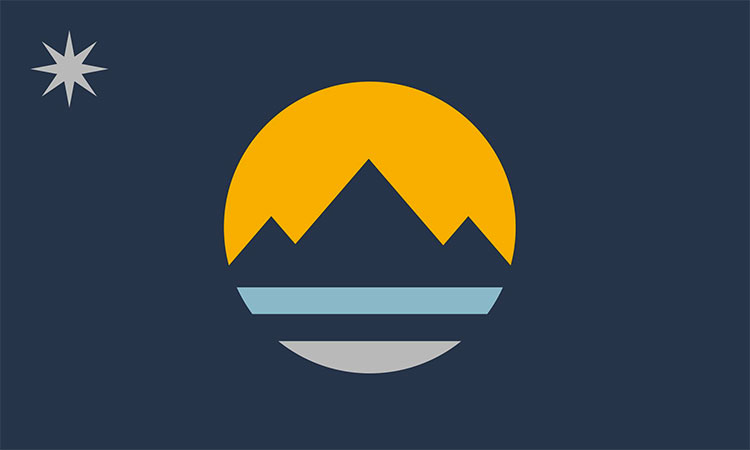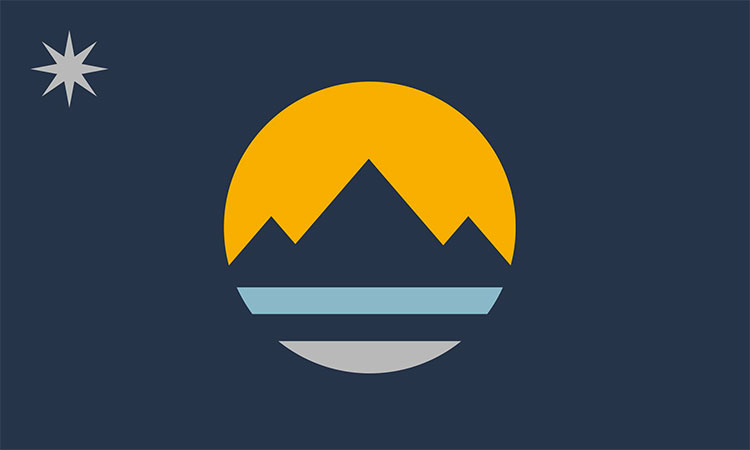 Almost immediately, folks in Milwaukee cried foul, claiming that the Reno flag looks suspiciously like the so-called "People's Flag of Milwaukee." That flag looks like this: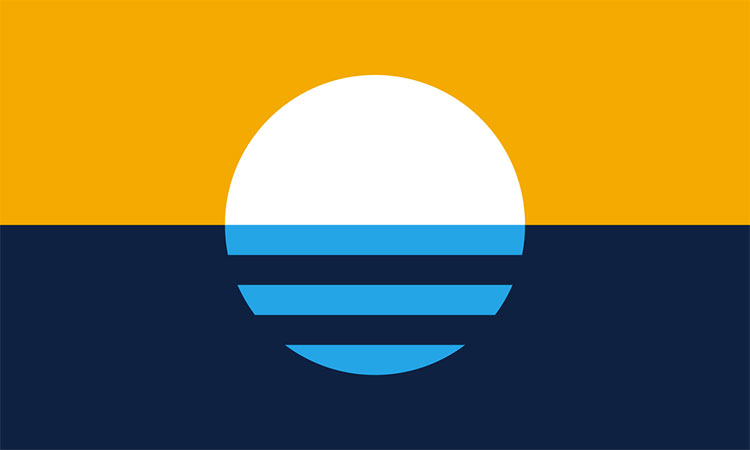 The uncanny similarity has led to a playful-ish back-and-forth between the two cities. "No, Milwaukee, Reno didn't steal your flag design because ours is better ;)," said the Reno Gazette Journal. "It's OK Reno, Nev., your new flag design looks good, just like the Milwaukee People's Flag," said the Milwaukee Journal Sentinel. In a nice/sad twist, both publications are owned by Gannett Co., and both websites use the identical, ad-choked USA Today design. Also, the Gazette Journal piece actually uses the word "butthurt."
But we digress. The truly sad thing, of course, is that these new flags—both inspired, in part, by podcast host Roman "TED Talk" Mars and his obsession with flags—are supposed to look like each other. It's a feature, not a bug. They both follow the supposedly all-important and unbreakable "principles of good flag design," which hold that city flags have to be simple, use only a few colors, etc. The 23-year-old designer of the Reno flag, Tucker Stosic, says as much in the Gazette Journal piece:
"There is without a doubt similarities between the two flags. Obviously the big circle in the center. But, when it comes down to it, flag design is about being simplistic. There's limited ways you can design a flag and make it work well. It's kind of inevitable that two designs would look the same."
So, yeah. If you're going to restrict yourself to a set of rules that prohibits creativity and playfulness, you're going to get a bunch of stuff that looks alike. Perfect for cities who constantly crow about their uniqueness and individuality! If only there was some kind of flag design, however flawed and in need of some freshening up, that could truly capture the history and character of a city…
• LimeBike, a San Mateo, California-based tech mobility company that specializes in "motorized bikes and scooters [that] don't need to be returned to a docking station," may be interested in setting up shop in Milwaukee. [Milwaukee Journal Sentinel]
• Aaron Rodgers is now part of the Milwaukee Bucks' ownership team. Here's what he gets—and doesn't get. [Milwaukee Business Journal]
• The 2018 Milwaukee Italian Film Festival runs April 27-29 at UW-Milwaukee's Union Cinema. [OnMilwaukee]
• Why did the Mitchell Park Domes give the Winter Farmers Market the boot from the Domes' annex? Virginia Small investigates. [Shepherd Express]
• The owner of McBob's is opening Tusk, a restaurant "specializing in elevated pub fare and shareable plates" at 5513 W. North Ave. [OnMilwaukee]
• Nineties- and Weezer-rific Milwaukee band Fuzzysurf released its debut album, Hometown Feeling. It's good! [Shepherd Express]
• The section of N. 4th Street, from W. St. Paul Avenue to W. Capitol Drive, is set to be renamed Vel R. Phillips Ave. in honor of the recently passed civil rights pioneer. [Urban Milwaukee]
• Longtime East Side bar RC's was actually still open, but now it's closed. [OnMilwaukee]
• The recently closed Irish Pub, 124 N. Water St., will reopen as Tied House on May 21. [OnMilwaukee]
• Blue Bat Kitchen & Tequilaria, 249 N. Water St., is open. [OnMilwaukee]
• Who's playing Wisconsin State Fair's Associated Bank Amphitheater this year? Abby Jeanne, Tigernite, Hanson (!), and a whole lot more. [OnMilwaukee]
• R.I.P. Davey Nelson. [Milwaukee Journal Sentinel]
• Have a great weekend, Milwaukee!