Last winter, the Milwaukee Public Market debuted what it called The Dinky Rink, a.k.a. "the area's smallest public ice rink." The wee lil' ice rink—complete with covered seating, outdoor heaters, and access to food and drink from the Market—was located on the north side of the building, near the surface parking lot. It looked like this: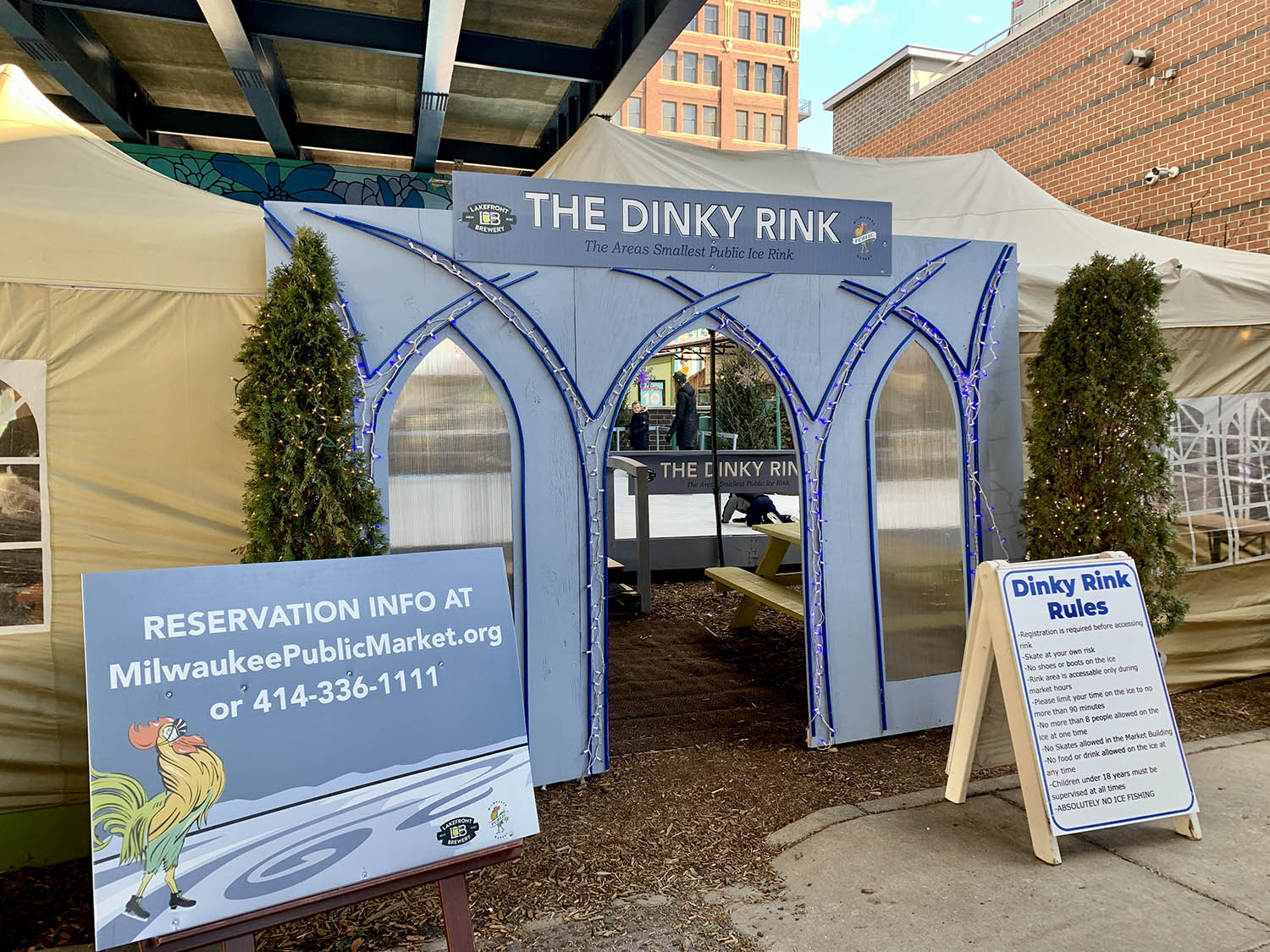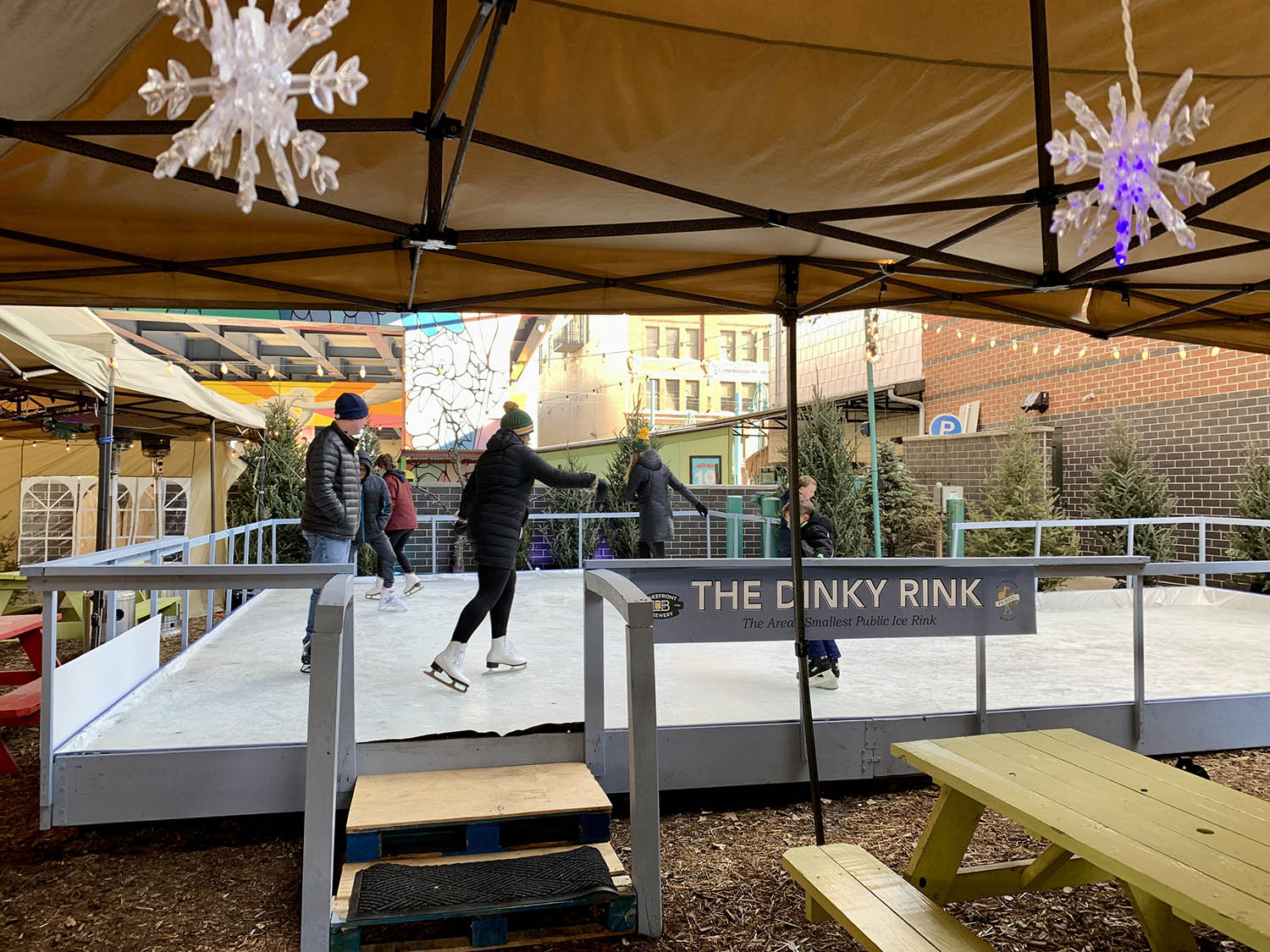 Beginning Friday, February 3, The Dinky Rink will be back, baby. And while it will still be tiny, it'll be a little bigger, and will also feature a new ice curling option.
"The demand for ice skating was beyond our expectations last year as we had hundreds of people enjoying the rink over a 3-week period," says Paul Schwartz, executive director of the Milwaukee Public Market and Business Improvement District #2, in a press release. "It was a clear indication that people are yearning for outdoor amenities like this as they look for fun and unique recreational activities during the winter months."
The Dinky Rink is free, though you'll need to reserve a 90-minute time slot HERE. Also, BYOS (Bring Your Own Skates).
A ceremonial "first skate" with Milwaukee Admirals mascot Roscoe is set for Friday, February 3, at 10 a.m. The Dinky Rink will be open during general Market hours throughout the winter, and will operate "as long as Mother nature allows."
Here's the trailer for rink-adjacent media Skinamarink, which we're excited to finally watch tonight.
Exclusive articles, podcasts, and more. Support Milwaukee Record on Patreon.
---
RELATED ARTICLES
• Links to everyone else's articles about Milwaukee Public Market's new ice skating rink, a story I missed yesterday because I wasn't feeling well (don't worry, it's not COVID!) and I was taking a nap
• 7 Milwaukee outdoor ice skating rinks for all your outdoor ice skating needs