Some places come and go, while some places become icons. Mandatory Milwaukee is all about the latter. Join us as we revisit beloved and well-worn local staples with fresh eyes, and explore how they might figure in the city's future.
Milwaukee is the home to more than a few quirky specialty stores. Residents with a full tank of gas can purchase a fish at Gary's Pet Jungle, a kite at Gift of Wings, and a rubber horse mask at Art Smart's Dart Mart & Juggling Emporium all in one day. While each of these Milwaukee institutions is special in its own right, none match the square footage or inventory of American Science & Surplus, Milwaukee's premier destination for unusual oddities.
The store's extensive inventory comes with a lengthy history to match. Established "about 1937," the company got its start as American Lens & Photo when founder Al Luebbers began to polish and sell rejected camera lenses at 50 cents a piece in Popular Science magazine. After World War II, Luebbers started sourcing surplus military supplies and opened his first retail store in Chicago, called American Science Center. In the '70s, Luebbers' son Jerry started a catalog operation, and in 1981, a second retail location opened in Milwaukee. The '90s ushered in a new era for the company with a third location popping up in Geneva and a new name for all operations: American Science & Surplus (otherwise known to diehard fans as A.S.S.).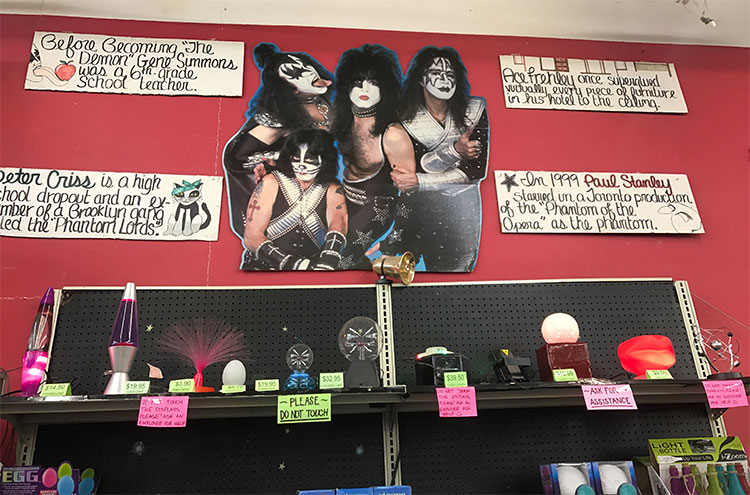 Though the store is technically part of a "chain," the Milwaukee location is the biggest and, consequently, most badass. Walking into the store can be overwhelming—it's hard to focus on just one thing. The products near the entrance give shoppers just a small taste of what the rest of the store has to offer. Items like Squirrel Underpants, Handicorns (unicorn appendages for hands), and kaleidoscopes are front and center. The stuff is kitschy and cute, but it's only the tip of the A.S.S. iceberg. The farther to the back of the store you walk, the more eclectic the stock becomes.
The back corner is home to military surplus products. Items range in both age, wear, and practicality, but they're all completely legit. It is admittedly a little freaky to think about soldiers using these items in combat, but hey, that's just part of the fun. In need of a camouflage container for your canteen? An army-grade knapsack? How about a gently (or not-so-gently) used beret? All of the above can be found almost any given day. But be warned—once a surplus item is gone, it's gone forever.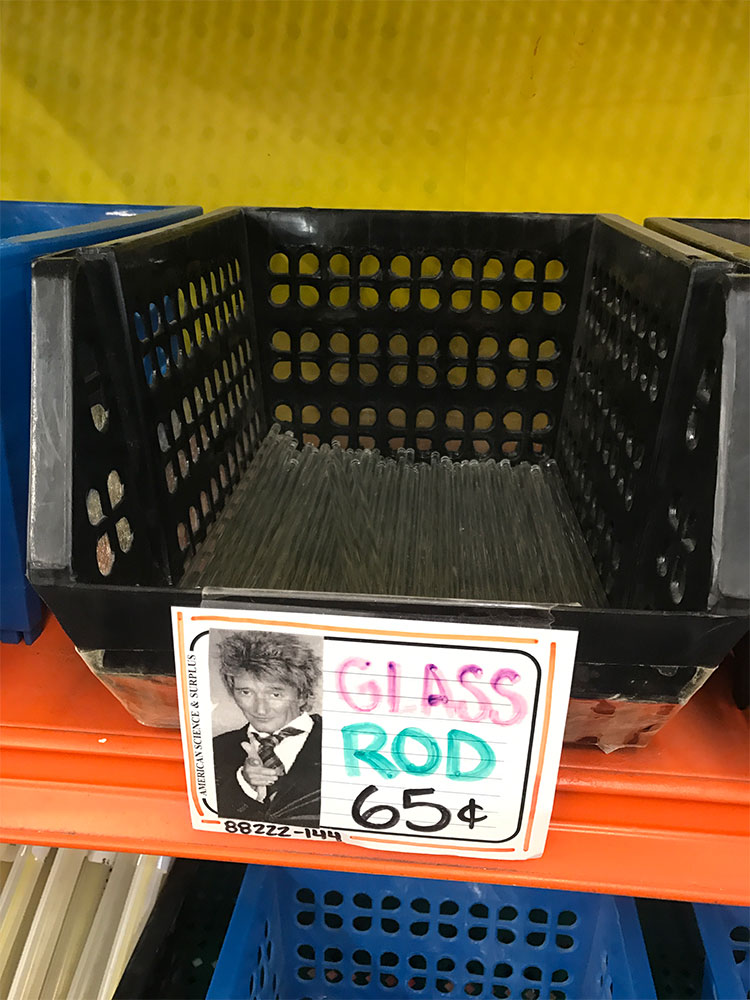 The "science" section takes up roughly a quarter of the store's square footage. This area is a high school science teacher's dream, loaded with beakers, test tubes, lab coats, syringes, goggles, and bottles. This area also highlights the store's insanely low prices. The cheapest items for sale start at five cents, and "high end" luxury items like telescopes can be yours for one low payment of $99.99. It's rare that an item is more than $10, making A.S.S. a perfect place for gag gifts, artistic ambitions, or DIY projects.
If science and dinky trinkets aren't appealing, the store's pop culture references are worth the trip alone. Every item for sale boasts signs handmade by employees with senses of humor that only people working at a place called A.S.S. could have. References to TV shows, musicians, and movies are abundant. The store also always has an impressive playlist blaring through the fuzzy, dissonant speakers. Prince, Beach Boys, and Smiths deep cuts are on constant rotation, making the lengthy trip through the endless aisles even more enjoyable. It's rare in retail that a store is reflective of its employee's personalities and interests, but American Science & Surplus lets their staff subtly shine.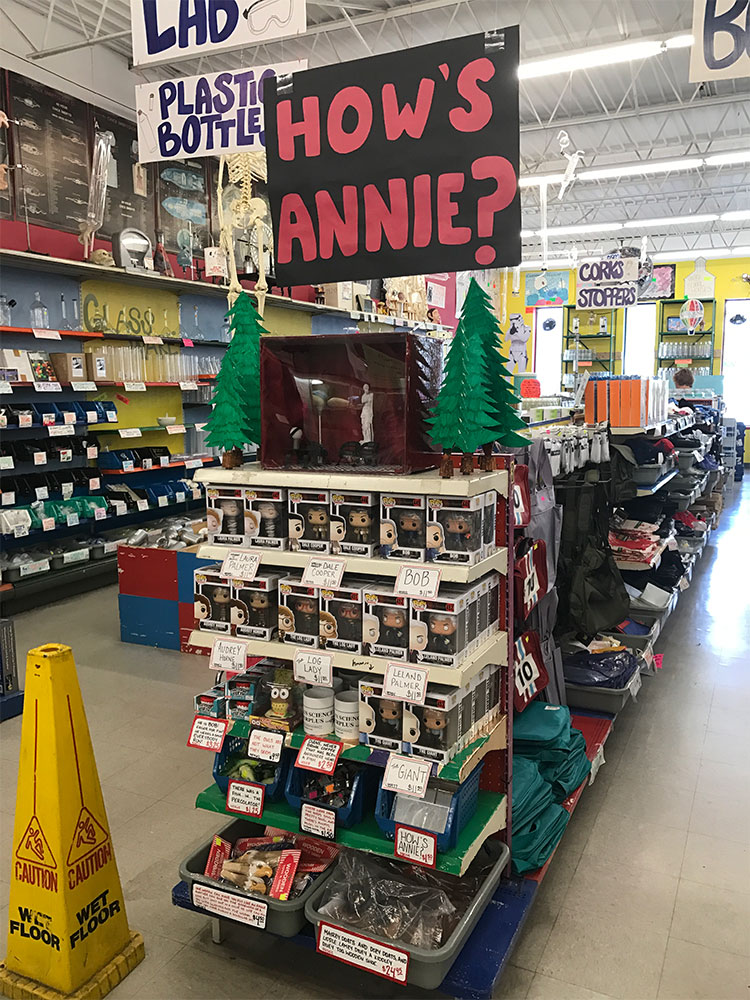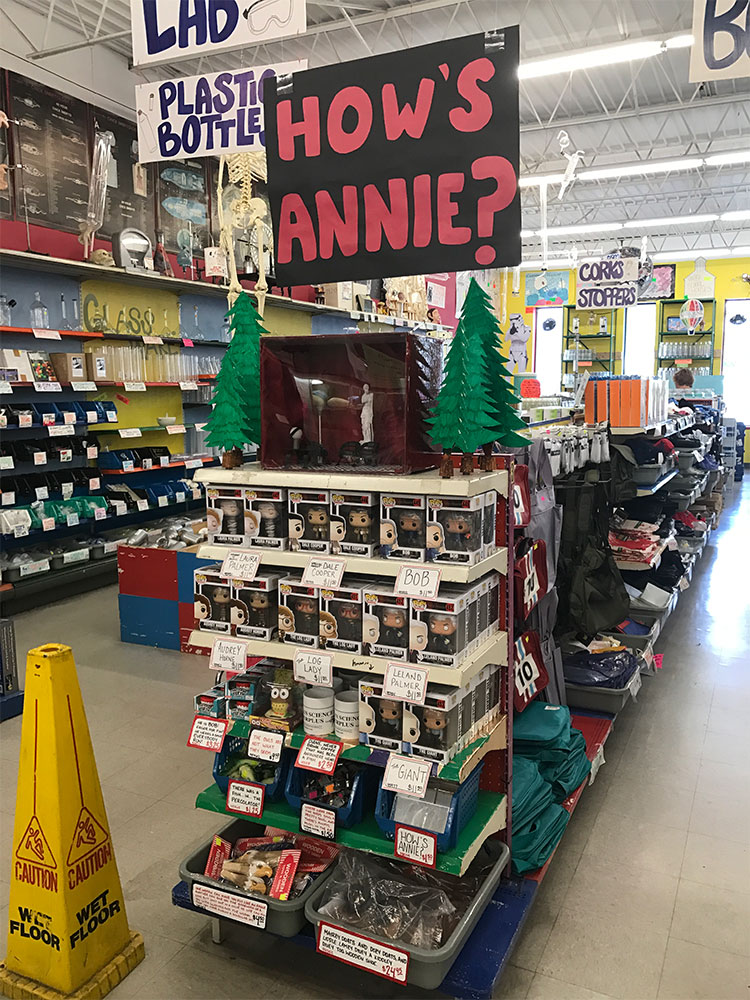 Even though American Science & Surplus might seem avoidable to those who don't enjoy screaming children, fear not. The store is often pretty quiet, even when it's crowded. Everyone is always distracted by something. The beauty of A.S.S. is walking in to take a look around and walking out with a bunch of stuff you didn't know existed. Browsing the store often means picking up and putting down multiple items that you're pretty sure you don't need—like a glow-in-the-dark skeleton and rubber chickens (for, uh, your dog…obviously). The insanely low prices make it even harder to resist buying oftentimes useless items to put at your desk (like donut-shaped stress balls) or toys you'll play with once or twice (a Poptarts puzzle). There isn't a place in the city where more weird stuff can be found under one roof. With 80 years in business, it's unlikely that A.S.S. is going away any time soon.