Depending on which news sources you follow, Milwaukee is going through either a "renaissance" or a "reinvention." Or maybe it's a "reboot" or a "reimagining." However you want to define it, it's safe to say that Milwaukee is currently building a lot of new and wonderful things.
• On May 20, 2022, news dropped that a big $160 million development was coming to an 11-acre site near the 794/I-43 interchange in Downtown Milwaukee, on the corner of 6th and Michigan. The so-called "Iron District" would boast an 8,000-seat soccer stadium, a hotel, plenty of retail, plenty of housing, and a state-of-the-art 3,500-person concert venue that would host up to 100 shows a year. (The news came mere days ahead of FPC Live's announcement that it was building its own concert venue next to Fiserv Forum.)
Anyway, while the soccer stadium is still a go (and work has already begun on the housing), it appears the Iron District's planned 3,500-person indoor concert venue is no more. The Milwaukee Business Journal reports that "a change in the construction plan for the Iron District in downtown Milwaukee means that instead of a 3,500-seat concert venue, it will have a smaller, more flexible venue that is also focused on hosting events for the project's hotel."
One of the co-developers of the project, Bear Development, tells the Business Journal that the shrinkage is being done "with the idea that we want that flexibility to be able to serve hotel guests if there is a conference, or have shows whether it is comedy, music or other types of entertainment."
Nevertheless, according to Bear, The Pabst Theater Group and AEG will still be involved in booking events for the space. The venue would "still have the potential to host national touring acts." [Milwaukee Business Journal]
• That plan to fully renovate the long-empty former Schlitz tied house on the corner of North and Humboldt (you know, the former Zak's / Humboldt Gardens building) and turn it into a food truck park is still moving forward. Developer Clarence Morse recently got a thumbs-up from the city's Historical Preservation Committee. "For now, we'll begin to do some mitigation on the property including structural shoring and roof tarping to prevent further deterioration of the building," Morse told [OnMilwaukee].
• Speaking of thumbs-up (thumbs-ups?), the City Plan Commission unanimously recommended a necessary zoning change for a proposed 25-story, 318-unit apartment tower on the city's east side. The New Land Enterprises tower is being planned for a small parking lot on the corner of Farwell and Curtis.
• Crews are painting the dedicated bus lanes for Milwaukee County Transit's (MCTS) big Bus Rapid Transit (BRT) line. The nine-mile "MCTS Connect" line will run from Downtown Milwaukee to the Milwaukee Regional Medical Complex in Wauwatosa. Service begins June 4. (And yes, bikes can use the dedicated lanes, too.) [OnMilwaukee]
• Speaking of Wauwatosa, final approval has been granted for an indoor slide park in the city. Looks like Tosa will soon be enjoying its very own Slick City Action Park! [Milwaukee Business Journal]
• All systems are go for the 30,000-square-foot Vel R. Phillips Plaza at the long-underused lot on the corner of Wisconsin and 5th. The public plaza will feature a manicured garden, art installations, a BRT station, and, oh yeah, a 2,900-square-foot food/beverage retail space. Want to operate that food/beverage space? The city would like to hear from you! [OnMilwaukee]
• Lakefront Brewery continues to spiff up its riverfront patio space. By Memorial Day weekend, Lakefront patrons will be able to enjoy "a new kettle vestibule that will welcome guests to the space, permanent bathrooms, and a new bar section with a beer hut." [Milwaukee Business Journal]
• The bustling Harbor District is due for two affordable apartment developments. The first, a six-story, 140-unit building, will be located at 200 E. Greenfield Ave. The second will be built on a vacant lot on National Avenue, just east of 1st Street. The Greenfield building will have 27 market-rate apartments; the National building will have none. [Milwaukee Journal Sentinel]
• Want to dig into the Department of City Development's 138-page "Connec+ing MKE: Downtown Plan 2040"? Dig in HERE. The plan calls for, among other things, "future use of the Milwaukee Public Museum and State Office Building," "four route extensions of The Hop," "development of the site of the Marcus Center parking structure" (DON'T YOU DARE TOUCH THE MARCUS CENTER PARKING STRUCTURE), and "the removal of I-794 through Downtown." [OnMilwaukee]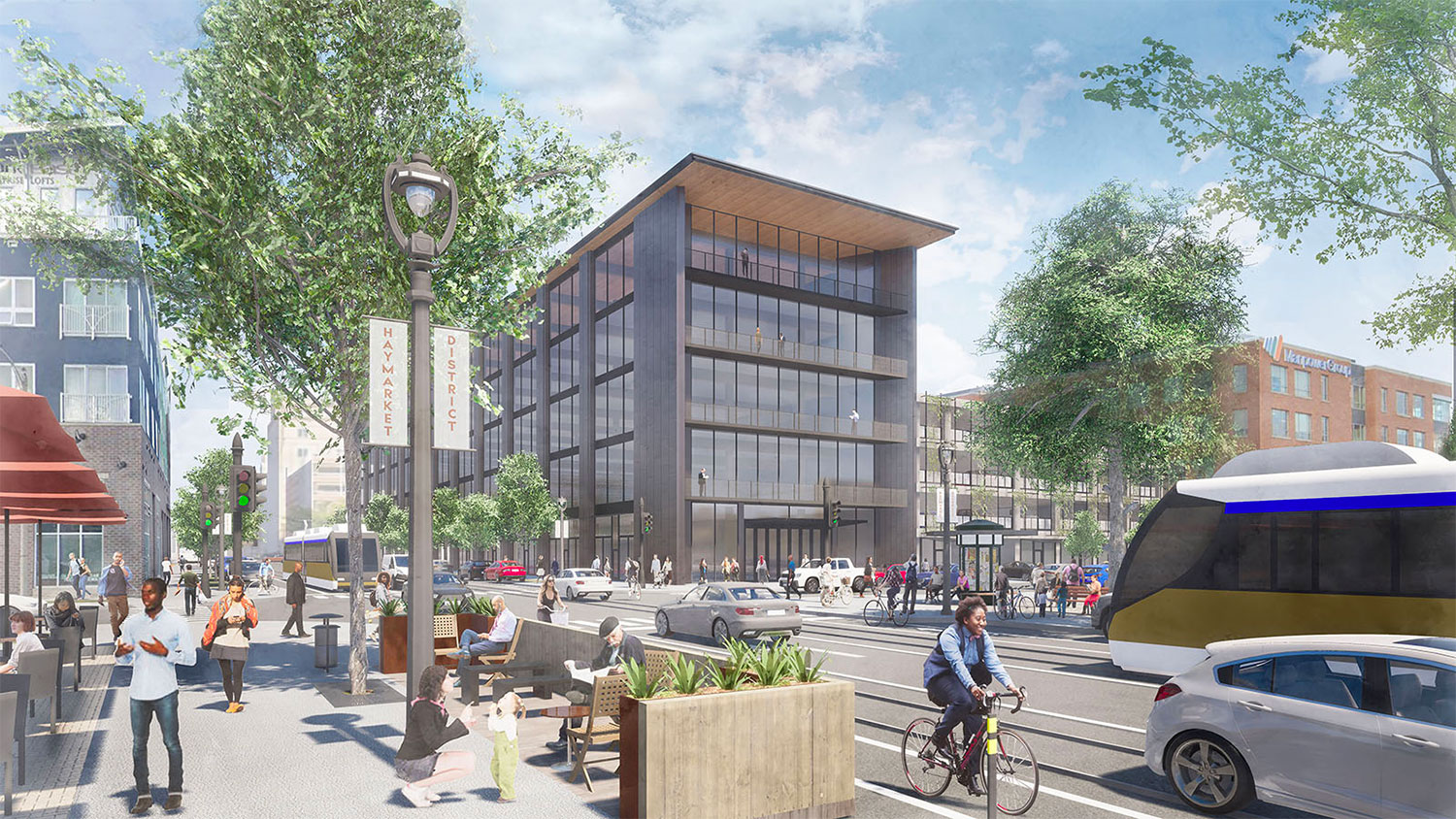 Exclusive articles, podcasts, and more. Support Milwaukee Record on Patreon.
---
RELATED ARTICLES
• Full "New And Wonderful Things" (formerly called "New Sh*t") archives