Today is Milwaukee Record's 6th anniversary. Each April 7 since Matt Wild and I launched this noble venture in 2014, we've typically celebrated our birthday by thanking our readers, our contributors, and our ad supporters for making our dream possible and able to forge on for another year. Then we'd usually post a bunch of pictures of Bob Uecker or some old locally-relevant video clips or whatever. Maybe we'd encourage you to buy a Milwaukee Record shirt or something before hitting "Publish" and shifting our focus to what we plan to do in our next year as a business.
Though our readers, contributors, and past/present advertisers definitely deserve mention…and we still wouldn't hate if people supported us by buying a shirt, I wanted to do something different this year because, well, this year is remarkably different compared to previous anniversaries we've had. This time around, I wanted to bypass talking about our various events and our record-breaking traffic over the past 12 months and, instead, focus squarely on Milwaukee itself.
We've always worked hard to champion the city and the amazing things its residents accomplish on a daily basis. I've loved the city—warts and all—with all of my heart over the 10-plus-year span I've lived here, and I've been inspired by the growth and evolution this much-maligned and often-miscast region has experienced during our relative short run as a business. All of that being said, I feel like I've learned far more about Milwaukee, its people, and its unshakable spirit over the course of the last three weeks than I ever knew before.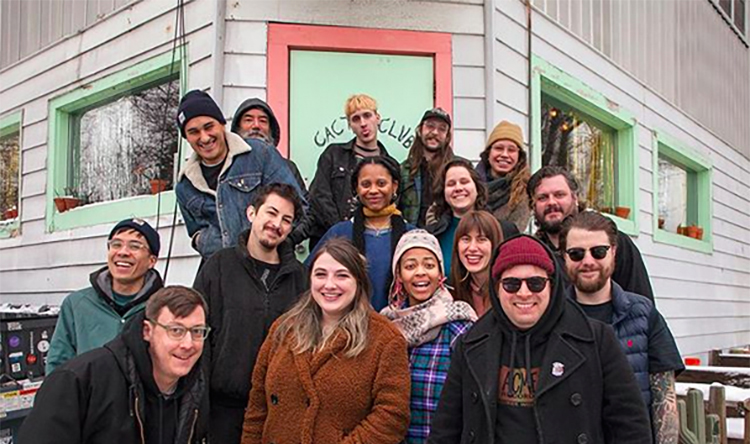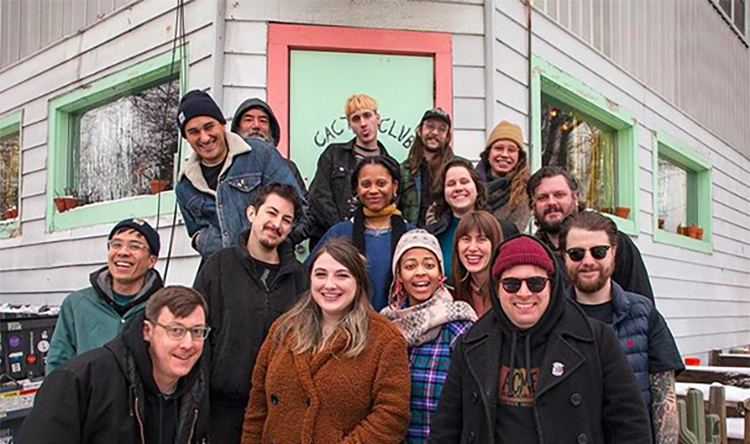 Today, Milwaukee is under quarantine. We're isolated and sequestered in relative solitude, but through all we've endured, we've never been closer together. In a stretch of less than 30 days—that feels like nothing short of an eternity—our residents have collectively jumped into action to face an uncertain and invisible foe in what's sure to be a drawn-out battle with no clear end and countless casualties. At the first sign of trouble, people (some of whom have their own major concerns to consider) instantly and repeatedly reached deep into their pockets to donate to bars, restaurants, venues, retailers, and countless other relief funds in order to help ensure beloved haunts and impacted neighbors would still be around on the other side of this.
In unprecedented circumstances with no discernible blueprint to consult, local businesses have displayed unthinkable levels of ingenuity, astounding resourcefulness, and generosity to both their employees and to other area establishments as they fight to adapt to newly-enacted restrictions and ever-tightening safety guidelines. Restaurants who have never dared to delve into takeout service are recreating their entire menu and business model to stay afloat.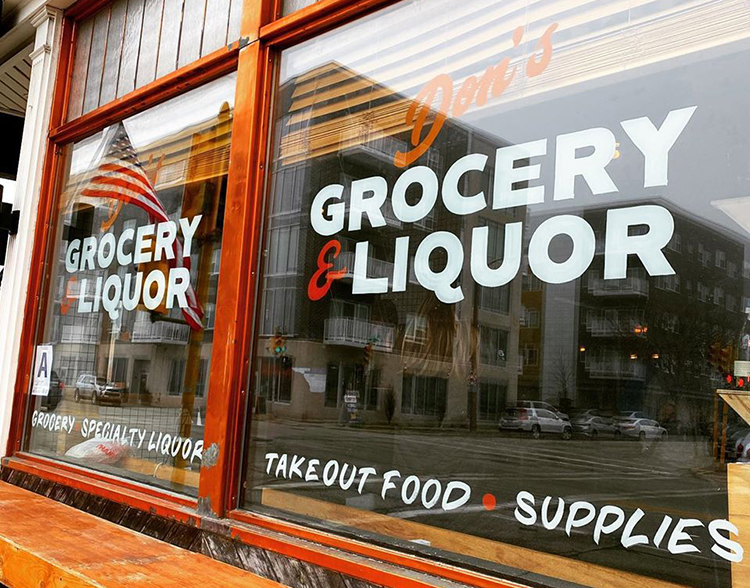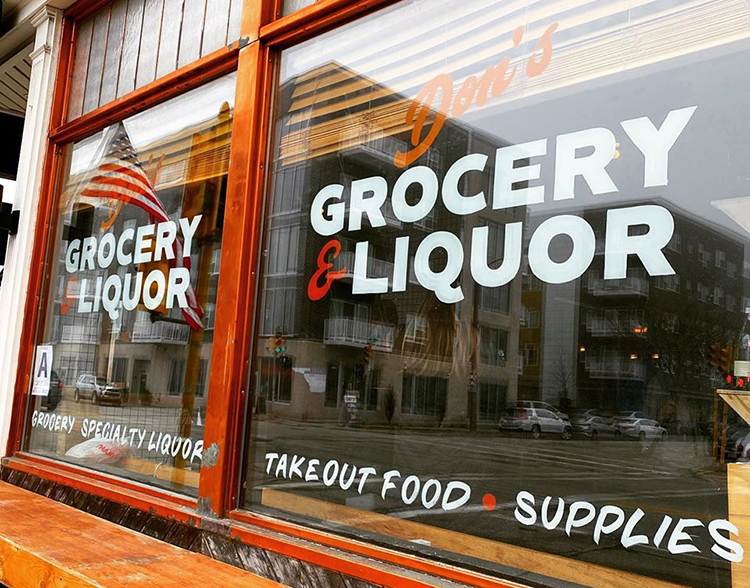 Other eateries are reinventing themselves as general stores or implementing inventive new pop-up concepts (sometimes in collaboration with fellow food purveyors) to keep orders coming. Bars are becoming growler filling stations and selling liquor bottles or cocktail kits to-go. Local breweries are specializing in curbside pickups and partnering with one another on drive-thru events. Area distilleries are pivoting into making hand sanitizer and cleaning spray. Theaters are helping to bring the comforting ritual of the movie-going experience to an at-home setting. Coffee roasters are donating to shelters. The list goes on, just as we will.
Of course, the vast majority of those adjustments will not be sustainable in the long run. With any luck—and with the assistance of kind and community-minded consumers—it will allow establishments to survive this in one (albeit one diminished) piece. These adjustments are the only choice owners have at the moment. Not to politicize a pandemic, but the majority of the Wisconsin State Legislature and the Federal Government (both sides of the aisle, to be clear) have shown they care very little if businesses close, if dreams fold, if communities are fractured, or even whether people live or die.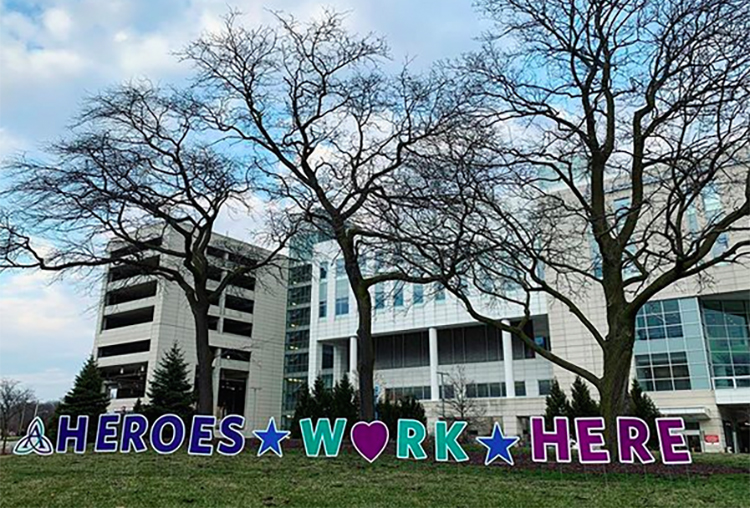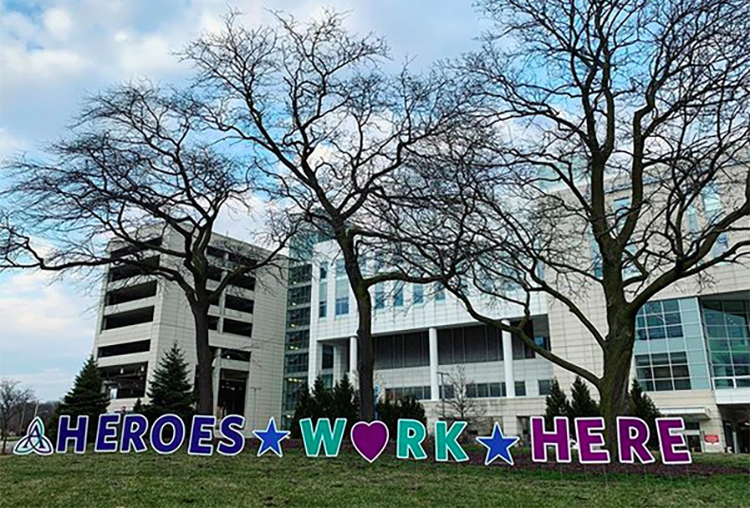 That's not a new feeling to Milwaukee—the state's undisputed black sheep and trusty scapegoat that, ironically, also generates the vast majority of its revenue—but that blatant lack of compassion and support for the Wisconsin city that's being hit hardest by COVID-19 is only amplified at this especially uncertain and frightening juncture. So fuck 'em. We don't need them. We have each other. Even if politicians manage to work together to help us (spoiler: they won't), it's a drop in the bucket compared to the incredible outpouring of donations and kind gestures along with the unmatched displays of hard work and critical thinking Milwaukee has shown since the moment this unexpected crisis first took root. And I haven't even mentioned the essential workers—healthcare professionals, grocery store employees, and everyone in between—who are putting their lives on the line. Nor have I mentioned all of you who are staying safe at home to help this dark moment in history pass a little bit quicker so that we may return to what passed as "normal" less than a month ago. Thank you.
While confined to his inner city apartment during the 1992 L.A. Riots, the late and great Los Angeles Times writer Jonathan Gold wrote about the scary, uncertain, and isolating experience, saying, "We are all citizens of the world: strangers, together." I've been reminded of that paradoxical statement many times during these past three-plus weeks. I've never felt like more of a part of Milwaukee than I do right now, a time when we're all mandated to be apart. I've never felt closer to all of you than I do in this indefinite period of isolation. I've never been less sure of what is ahead of us, but I've never believed in Milwaukee more than I do today.
I love you, Milwaukee. We'll see you again soon enough.