Even though most of Milwaukee's major festivals are now in the rear view mirror, one of the city's biggest and best undertakings is still on the horizon. Yes, Bay View Bash will make its long-awaited return to Kinnickinnic Avenue on Saturday, September 16.
Since there's a lot of stuff that will be happening on the long stretch of street between Clement Ave. and Potter Ave., we figured it might be a good idea to organize information about entertainers, beverages, food vendors, retailers, and some other aspects of this massive, FREE, and community-focused Bay View block party into one handy guide. You can check out the full lineup, a beer list, and an extensive vendor list below. We'll see you on Saturday, September 16!
Entertainment Lineup
MILWAUKEE RECORD STAGE
11 a.m. — Punk Rock Yoga with Sarah from Healium
12:45 p.m. — Holy Pinto
2 p.m. — Rat Bath
3:15 p.m. — Gold Steps
6 p.m. — The Trusty Knife
7:15 p.m. — Klassik
8:45 p.m. — Bay View Babes Drag Show
RUSHMOR RECORDS STAGE
12:30 p.m. — Bellends
1:30 p.m. — The Snarlz
2:30 p.m. — VideoSexPriest
3:30 p.m. — Force
4:30 p.m. — The Primitivs
6 p.m. — Sex Scenes
7:45 p.m. — Bug Moment
9 p.m. — Quintron And Miss Pussycat
X-RAY ARCADE STAGE
12 p.m. — Strongman Competition
2:45 p.m. — Shamewave
3:45 p.m. — Muted Color
4:45 p.m. — Bouquet
5:45 p.m. — Sunday Cruise
6:45 p.m. — Weakened Friends
8 p.m. — Honey Creek
WMSE STAGE
12 p.m. — Boogie Bang Gang (Live Remote Broadcast)
3:30 p.m. — World In Action
5 p.m. — The Steph Lippert Project
6:15 p.m. — Faux Fiction
7:30 p.m. — Olivia Jean
HOAN THUGS DJ STAGE
12 p.m. — OENS Set featuring Luke Warm, TJK, Ruben SoLow, DJ Reno's Soul, and Kid Millions
6 p.m. — JBahr
7 p.m. — DJ Paul H
8 p.m. — DJ D-ON and DJ Feed Me
Nasty Boys (a.k.a. The Cult Of Nasty) will be walking around the entire festival and performing mobile concerts over the course of the day.
Other Entertainment
The fun will actually start before the Bash technically begins. Starting at 10 a.m., folks are encouraged to bring their pets with them to take part in the Bay View Bash Pet Parade. The parade will start off at Immaculate Conception Church, so meet there shortly before 10 if you and your furry (or scaly) friend wish to be involved.
Bay View Community Center is also booking and sponsoring a Family Area, which will offer entertainment for all ages in the Immaculate Conception Church parking lot throughout the day.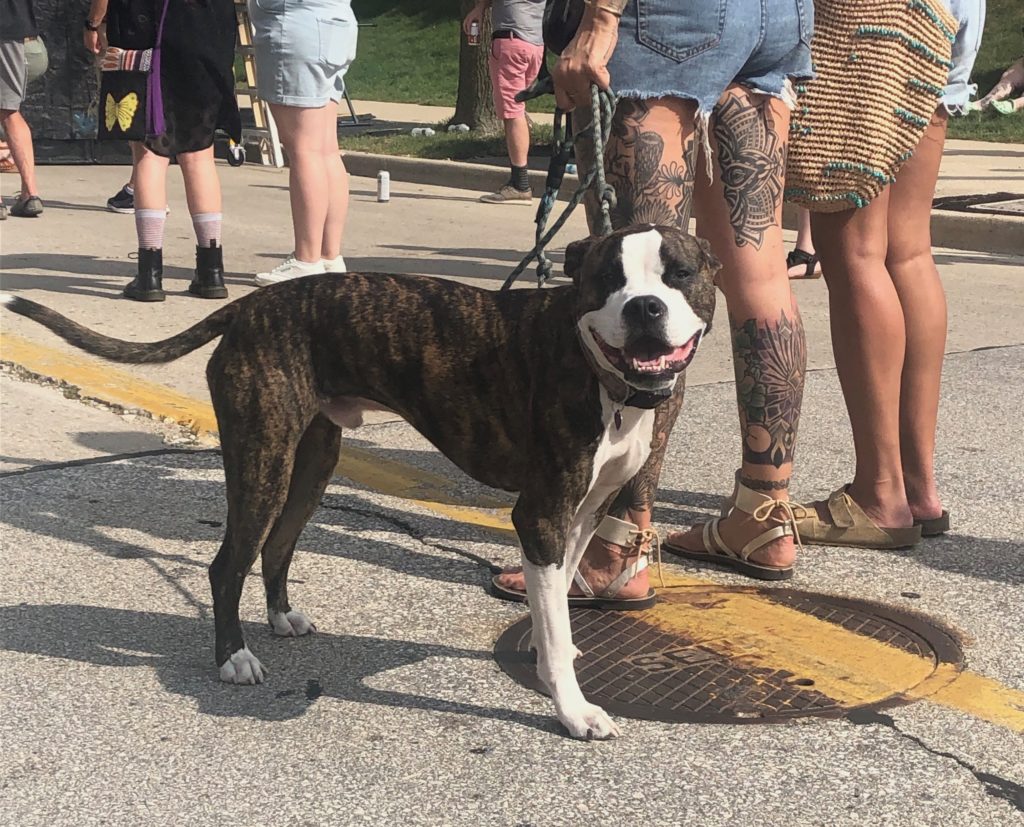 Drinks
Unlike previous installments—in which different breweries had their own beer stands at different parts of the block party—all the beer stands will serve an eclectic array of local and domestic beer, craft seltzers, canned water, and soda. This year marks the debut of Bash Bräu, a Bay View Bash-specific Kölsch-style ale that was brewed by Central Waters Brewing. Proceeds from Bash Bräu sales will benefit non-profits in the 53207 zip code. All beverages will be served in cans for the sake of environmental sustainability. Here's the full drink list!
Central Waters Oktoberfest
Central Waters Bash Bräu
Central Waters Seltzers
Third Space Happy Place
Third Space Frog Weiss
Bud Light
New Glarus Spotted Cow
New Glarus IPA
Liquid Death Mountain Water
Sprecher Root Beer
We know this will fall on deaf ears for many of you, but please don't carry in beverages. Bay View Bash is a free community event that's executed by volunteers (sign up to volunteer HERE). Purchases help directly support this event and will ensure the Bash will be able to continue for years to come.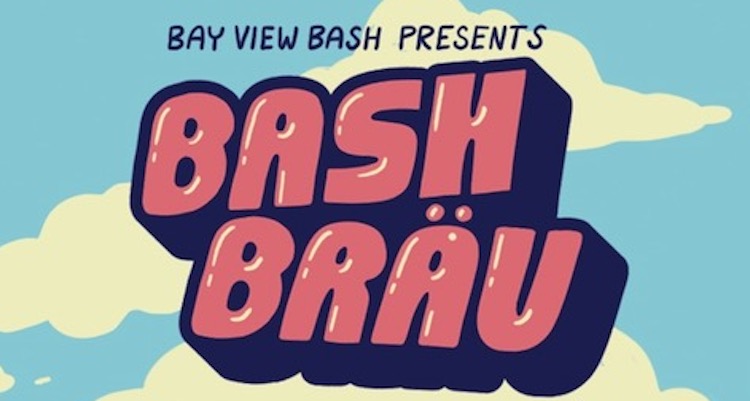 Food Vendors
Cevapcici
Chillwaukee
Jerichos BBQ
MKE Burger Guys
Nutes Cafe
Pig Tailz
Tootsie's Tea
C-viche
Frankies Restaurant and Catering
Sweet Smoke BBQ
Sweetly Baked
Tots on the Street
Twisted Plants
Ventura's Taco
Cafe Lulu
Hue
Vanguard
Bad Johnny's Wood-Fired Pizza & Kitchen
Little Havana Express Food Truck
Pedro's South American Food
Lion's Club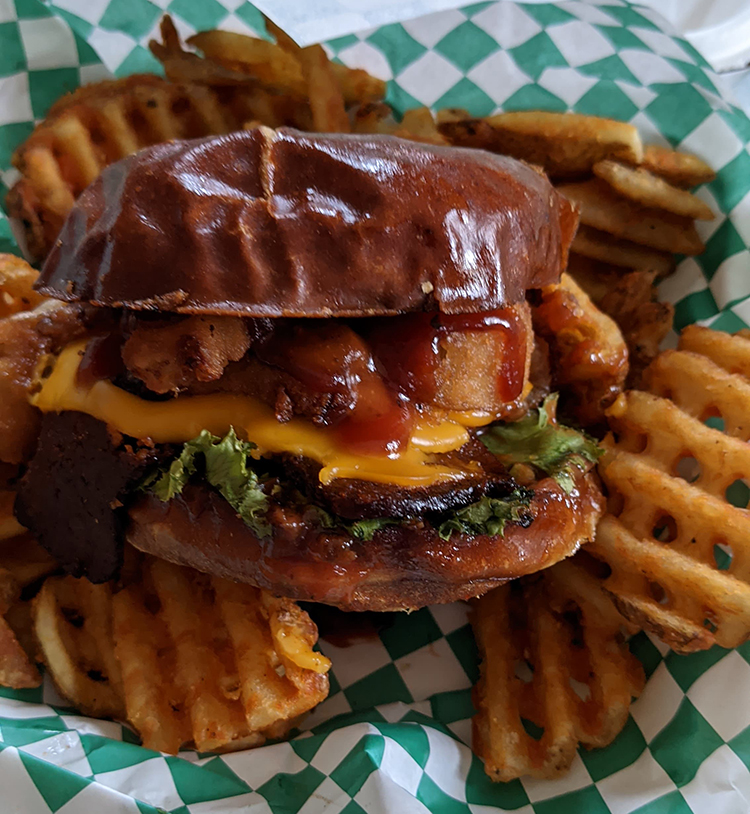 Retail Vendors
Cold Collector
Alive And Fine
All American Gutter Protection
Almost Home Cat Rescue MKE
American Association of Suicide Prevention
BadBark Bandana Co.
Barefoot Fox Designs
Battle Dream Outfitters
Beauty From The Root LLC
Bee Batty Studio
Big City Tees MKE
Boho Luxe Boutique
Cassie G Pottery
Chase My Creations
City of Milwaukee Aldermanic District 14
Clay Creations By Kayla
Corazoncito Styles Boutique
CorSpice
Enliven permanent jewelry
Fancy Free
Fields Glass
Floating World Media
Floral Prisms
Hands Of Henna By Anita
Handsome Hound
High Vibes MKE
Josh Seubert
Karaya Art LLC
Kelly's Greens
Kind Oasis
KNL JEWELRY SHOP.com
KreepyKawaiiCrafts
L'BRI Pure n Natural
Legacy Creative Solutions
Light Fire Glass
LOST GENS
Lost Maps
Luka Motel
Luv Unlimited
Mac's Pet Depot Barkery
Mac's Pet Depot BarkPark
Mádame Magnolia
Matthew Tomczak Art & Illustration
MentalPaint
Mica Mica Jewelry
MilwaukeeArtist.com
MissMashedUp
MKE Ink Press
Nobody Fails Apparel
Nostalgia Xicana Mexican Folk Art
Ok, DAD Printmaking
OpenFace Brewery Company, LLC
Priceless Pocket Change
R Vintage N More, LLC
Second Hand Purrs
Segal Goldman Realty Group
SoloArtBf
Soul Spin – Spin Art MKE
Spicy Freza Apparel
Tatiana's Tiny Zoo
Teamsters Local 344
The Flower Lab
Thom J. Ertl Designs
Chiro One Wellness
Ultratwist Vintage
Vadose Orchid
Verdant CBD
Vivent Health
WI State Senate – Chris Larson
Wiskullsin
Zaller brothers entertainment and games
Zao MKE Church
Mad Mike's Leather
BVNA
Scaredy Cat Prints
3rd Coast Clinic
Select Medical
Healium Hot Yoga
Bay View Books and Music
Bay View Sports & Accessories
Birdsong's
Boom Chakra Laka
Canni Hemp Co.
Erth CBD
Fairy Garden Hives
Good Stick Co.
Kest Jewelry
MagneTag
Milwaukee DSA
Milwaukee Rag
Neutra Ground
Nobodys Bizznis
Planned Parenthood
R. J. Finch Enterprizes Inc
South Shore Cyclery, Inc.
WB Bottle Supply Co.
Price Right Gifts
Tony's Quick Mart
Gruber Law Offices
Brewery Credit Union
Pipe Dreams
Altered State of Mind
Immaculate Conception
Shape Up Shoppe
X-Ray Arcade
Milwaukee OATS
Kompost Kids
Landmark Credit Union
Anything Else?
Don't be a dick. Don't drink and drive. Don't miss Bay View Bash from 11 a.m. to 10 p.m. on Saturday, September 16.