While it's known more for its taverns and industry, Cudahy is also home to gorgeous green space and jaw-dropping Lake Michigan views.
Spanning 132 acres, Sheridan Park, 4800 S. Lake Dr., contains an impressive number of amenities, including extensive hiking and biking trails, a children's playground and public swimming pool, a fishing pond with a model boat launch, and a pavilion available for rental.
"It's an awesome place to bring your kids and dogs," says Cudahy resident Kaylee Marie Bridgewater, who frequents the park with her five-year-old son, Carter.
Originally named the Public Park of Cudahy, the park was built in 1914 on land formerly owned by city founder Patrick Cudahy. In 1920, the park's name was changed to honor Philip Henry Sheridan, a Union Civil War general.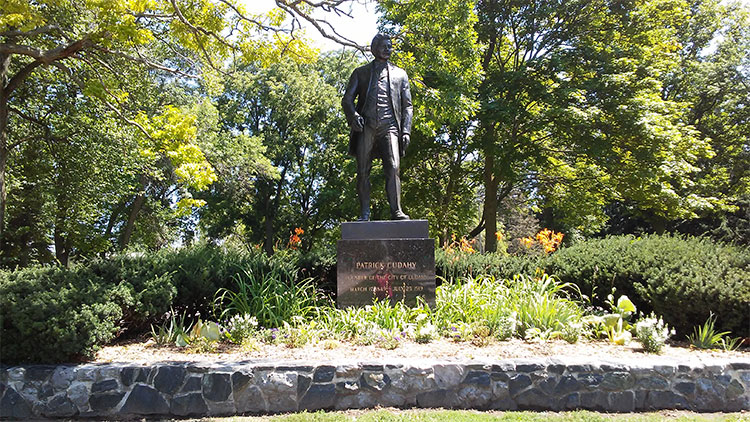 Park visitors can relax on one of the many benches and picnic tables, fish for largemouth bass and northern pike or race model boats in the pond, or walk or bike the Oak Leaf Trail. Sheridan is home to diverse flora and fauna, including wildflowers, red pine, spruce and birch trees, Canada geese, mallard ducks and red-wing blackbirds. Cattails lining the park's pond can grow more than five feet high. For an optimal nature-viewing experience, bring binoculars (and some Deep Woods Off; mosquitoes can get pretty nasty).
In 1930, the Sheridan pond was built specifically for model boat racing, a hobby that continues today. The Wisconsin Scale Boating Association (WSBA), founded in the 1980s, built the pond's pier and created the wooden boat launch sign about a decade ago. The WSBA contains approximately 50 members, some of whom meet at the park on Sundays to race boats.
Fishing on the pond is a popular activity for people of all ages. A license is required for adults and teenagers 16 and over. For more information, visit the Wisconsin Department of Natural Resources website.
Bridgewater says she and her son enjoy fishing on the pond and viewing the wildlife, including snapping turtles, frogs, and toads.
"He has fun with it," she says.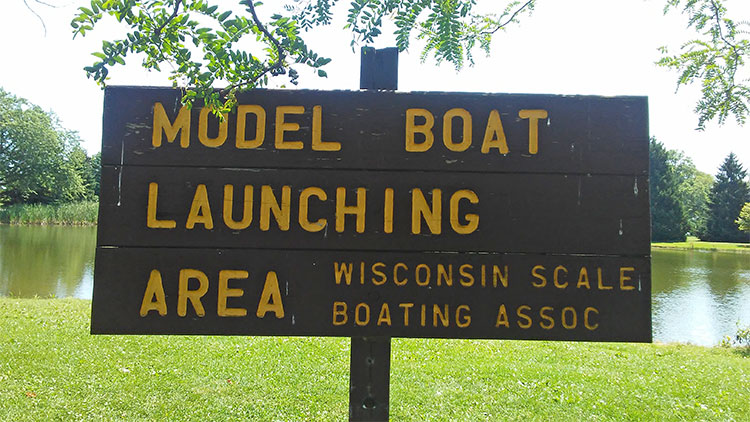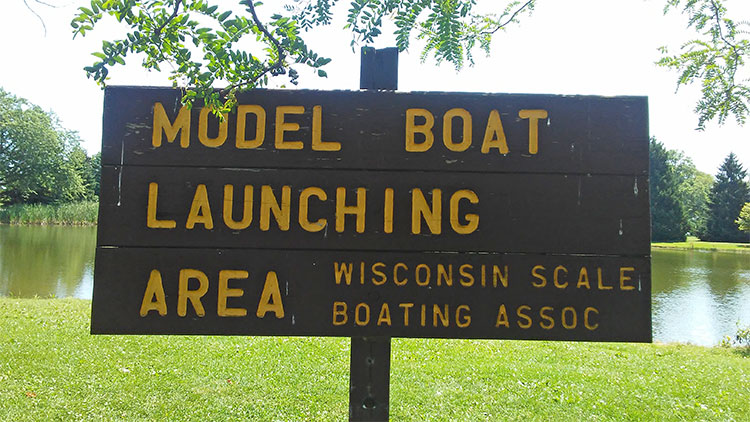 Sheridan is one of a dozen Milwaukee County Parks that host April fishing clinics for kids 15 and under. Area hunting and fishing clubs, including South Milwaukee's 1400 Fishing and Hunting Club and the South Shore Sportsman Club, teach kids angling fundamentals: fishing techniques, safety and equipment use, and knot tying.
Prior to the clinic, the Wisconsin DNR fills the park ponds with trout, bluegill, and other fish from the Franklin Correctional Facility's fishery, says Ruth Look, longtime Cudahy resident and member of the South Shore Sportsman Club. Fishing clinics around the Milwaukee area can attract as many as 300 kids, says Look.
"Weather is a big factor," she notes, adding that her children used to fish in the Sheridan Park pond when they were younger.
Sheridan Park provides lots of family-friendly activities, from a playground with swings and slides to a public pool complete with slides, a water mushroom, and a wading pool, open from June to mid-August.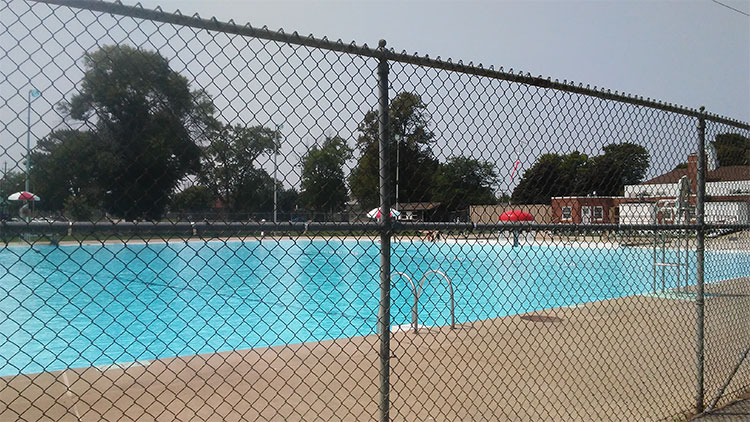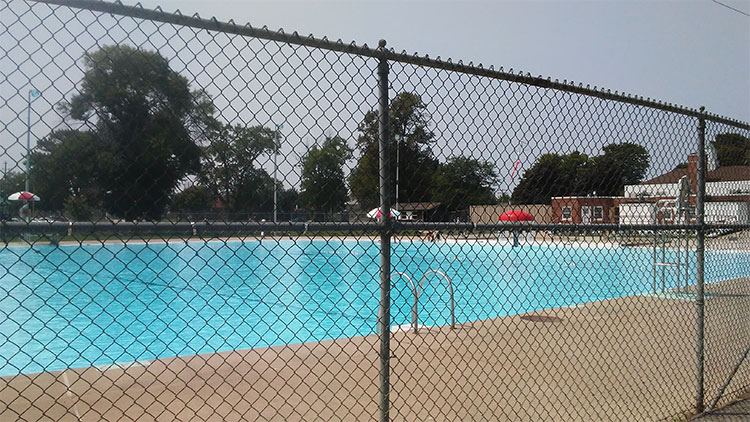 Volunteer group Sheridan Park Friends helps preserve the park's beauty with activities such as planting flowers and weed outs.
Although the park is only blocks away from Packard Avenue, Cudahy's downtown, and several miles from a major metropolis, the park's tranquil beauty makes Sheridan feel like a slice of idyllic countryside.