Take a walk outside (safely, of course) and you'll encounter plenty of "signs of the times." Some are grim, some are hopeful. Then there are those that are, well, kind of funny. Enter Lakefront Brewery's newly masked sentries—a.k.a. the former fermentation tanks that are painted in the likenesses of the Three Stooges.
Here are four pictures of Larry, Curly, and Mo in the era of COVID-19, newly masked for yesterday's six-pack giveaway for health care workers: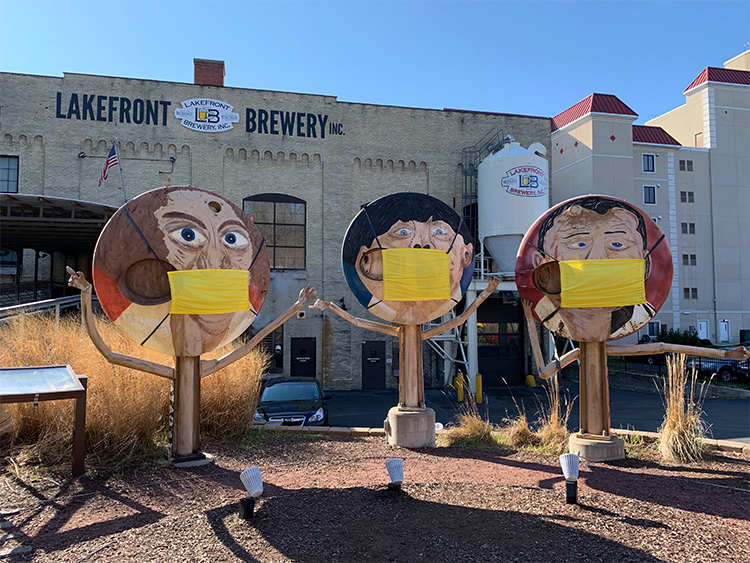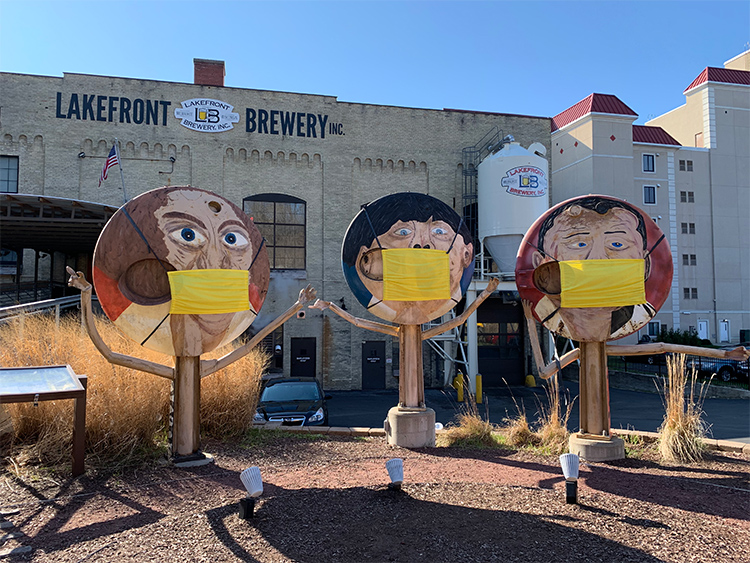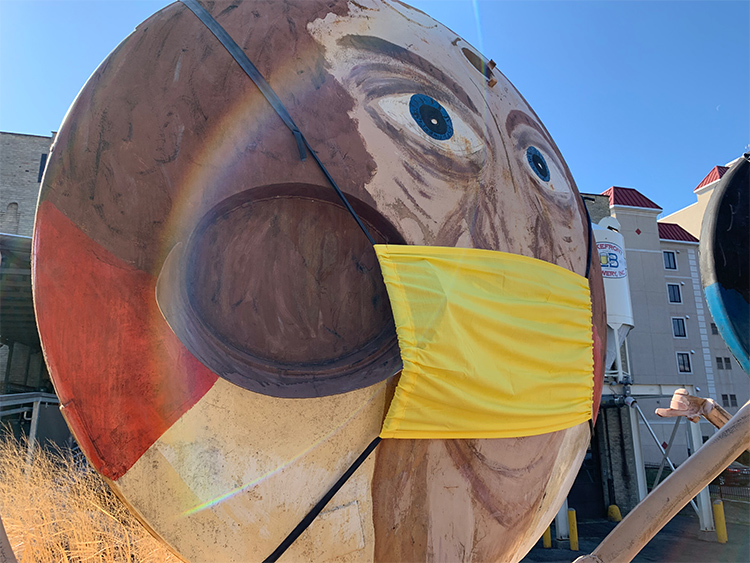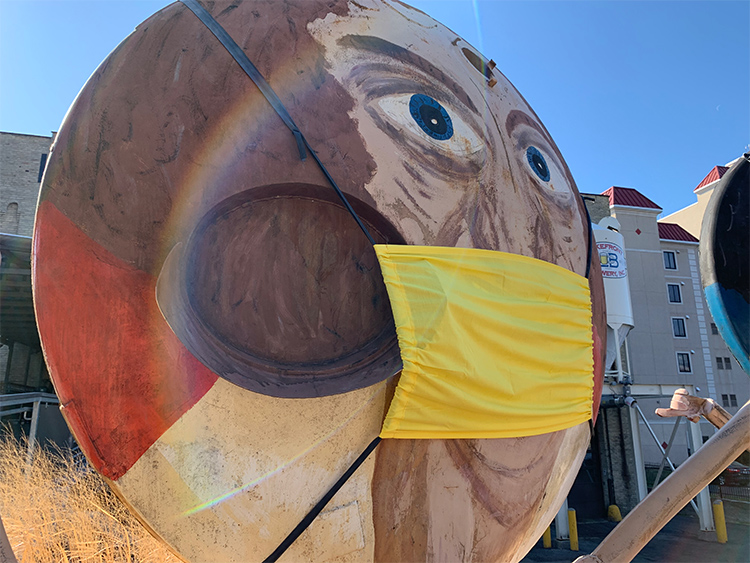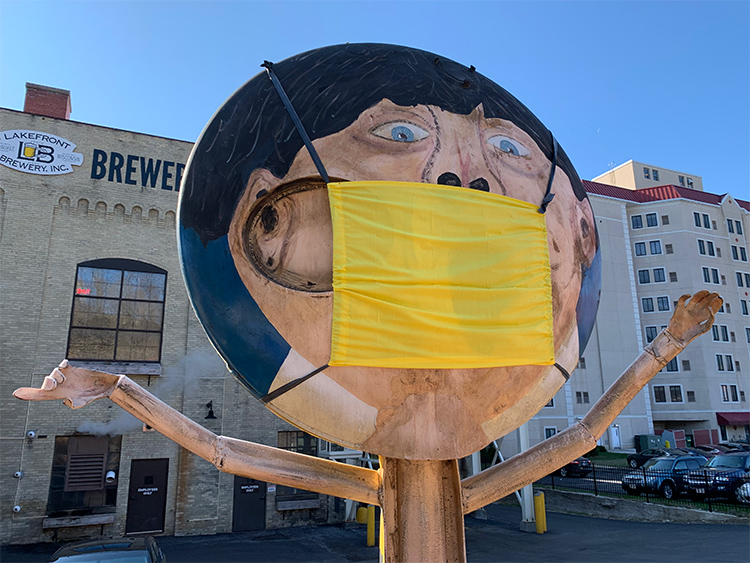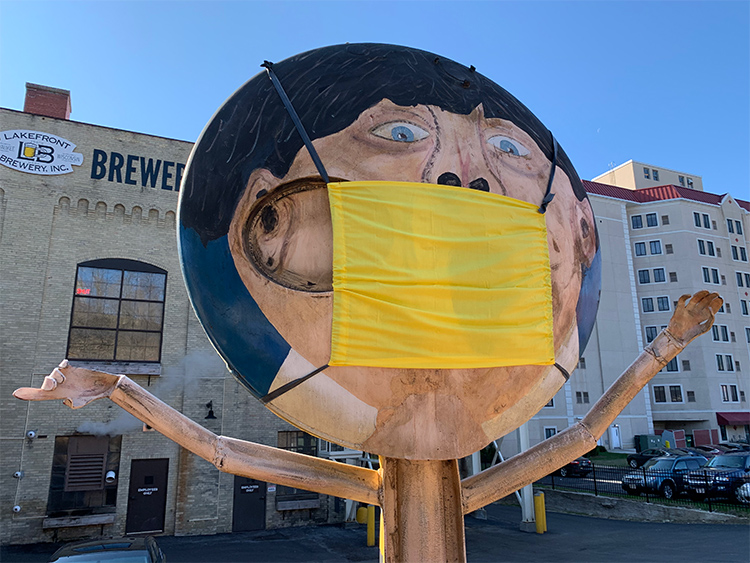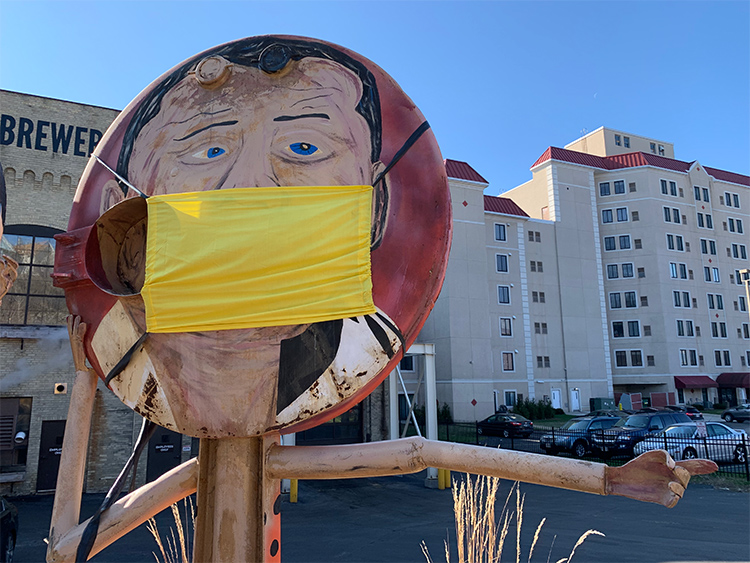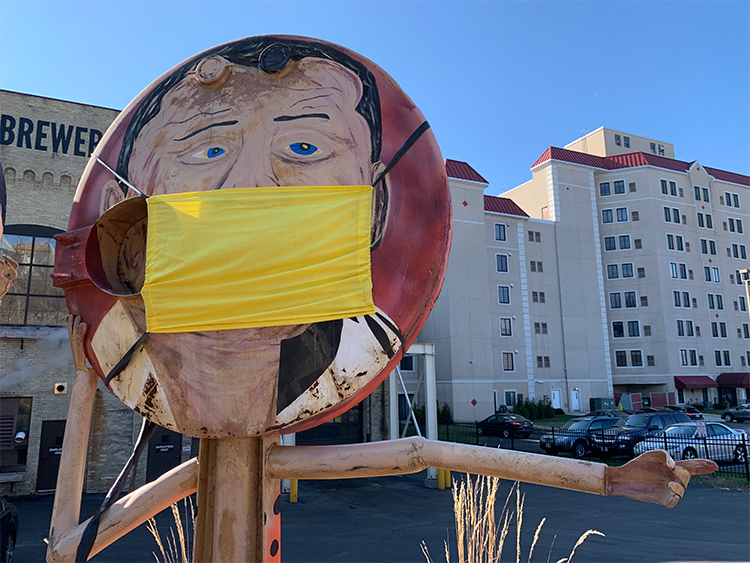 And here's a little backstory on the Stooges (installed in 2011), courtesy of Lakefront (which is still doing fish fry):
In the beginning there were three dairy tanks used to ferment beer at Lakefront Brewery in Milwaukee, WI. Since the U.S. government requires a name to register fermentation tanks, local artists were commissioned to make them unique. What's more fun than Larry, Curly, and Mo?

The Brewery eventually outgrew the tiny dairy tanks. Since everyone had grown fond of the Stooges, Paul Bobrowitz was commissioned to cut off the fronts of the tanks. He added bodies and arms, repainted the faces, as well as added some interesting backsides. They are now proud sentries welcoming folks to Lakefront Brewery.
Oh, and here's a picture from our Animal Crossing island, featuring our friend Mike wearing a mask. (Hi Mike! Hi Ann!) Stay safe, Milwaukee!