Every Friday, Stuff We Missed looks to other Milwaukee publications (and beyond) for, well, stuff we missed throughout the week. This week: Charlie Berens and DJ Shawna bobblehead day!
• No bobblehead hall of fame and museum works harder than Milwaukee's National Bobblehead Hall of Fame and Museum. The NBHoFaM releases new sports-related bobbles nearly every day. It has gone ahead and bobble-ized local characters like Pat McCurdy and Milverine, as well as national characters like Dr. Fauci, Dr. Jill Biden, and Jesus Christ. Has the NBHoFaM made Home Alone bobbleheads? Yes. Did Macaulay Culkin drop by that one time and point at stuff? Yes.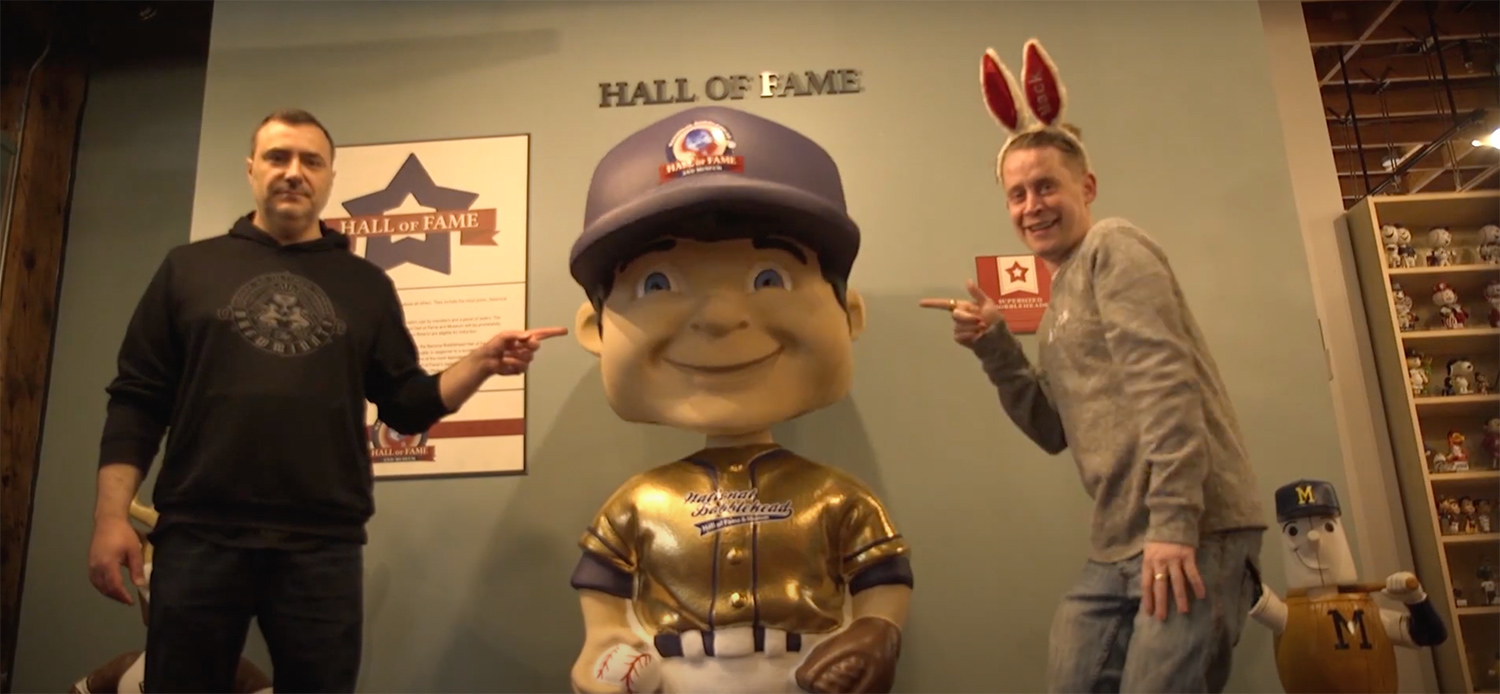 Anyway, now you can get bobbleheads of wildly popular Wisconsin comedian/author/musician Charlie Berens, and wildly awesome Milwaukee Bucks DJ/musician DJ Shawna. They're $25 each (plus shipping), and they're both available for pre-order now. The first batch of the Charlie Berens bobblehead is already sold out (ope!), but the second batch is expected to ship in April 2022. The DJ Shawna bobble, meanwhile, is expected to ship in February 2022. [National Bobblehead Hall of Fame and Museum]
• The Milwaukee Public Museum is gonna need the county to kick in a cool $45 million for its new facility that will replace its wonderful (but leaky and old) current facility and wait, the new place might be called the Wisconsin Museum of Nature and Culture? [Milwaukee Journal Sentinel]
• A resolution "that calls on Milwaukee County Parks to study and develop a report explaining where and how goats could be best deployed to deal with invasive species" is making its way through City Hall. [Urban Milwaukee]
• Before: "Frank Productions plans indoor music theater near Summerfest to compete with local venues." [Milwaukee Business Journal]
• After: "Frank Productions execs: New theater wouldn't compete with existing Milwaukee venues." [Milwaukee Business Journal]
• New Peeper & Le Play video! See the Milwaukee group for the final time Friday, December 17 at Cactus Club. [YouTube]
• 3rd Street Market Hall has added another vendor to its not-open-yet-but-they're-shooting-for-early-2022-now food hall lineup: Dawg City. [OnMilwaukee]
• 88Nine's new cafe/venue is expected to open in 2022 and it's going to be called Deadwax Sound Cafe. [OnMilwaukee]
• A new event space called Northern Lights Event Space is planned for the former Love Shack space in Walker's Point and it'll be across the street from another new event space called The Starling. [Urban Milwaukee]
• Betty's Burgers & Custard on Brady Street has closed. [OnMilwaukee]
• RedBrick Pizza Kitchen Cafe in Bay View has closed. [Urban Milwaukee]
• Have a great weekend, Milwaukee! (And R.I.P. Mike Nesmith.)
Exclusive articles, podcasts, and more. Support Milwaukee Record on Patreon.