Last month, Home Alone star Macaulay Culkin dropped by Milwaukee to partake in some video collaborations with the local treasures at Red Letter Media. On top of making a cameo in a "Best Of The Worst" episode, the eccentric actor was reportedly seen pointing at a variety of things around town. Today, that was confirmed when Culkin released a video called "Macaulay Culkin Points At Milwaukee" on his "Bunny Ears" YouTube account.
The video begins with the former child star—sporting a pair of bunny ears and a sweatshirt embroidered with the name "Brenda"—pointing at the Bronze Fonz. After Red Letter Media's Mike Stoklasa intervenes, their pair proceeds to extend their digits in the general direction of a number of other area attractions. Some of the standout spots include Finks, Harley-Davidson Museum, the Usinger's Sausage Factory (and a Usinger's truck), Milwaukee Public Market, Milwaukee Art Museum, Ma Fischer's, a Sculpture Milwaukee piece, the Summerfest sign, Oriental Theatre, Black Cat Alley, and a "#cum" graffiti tag.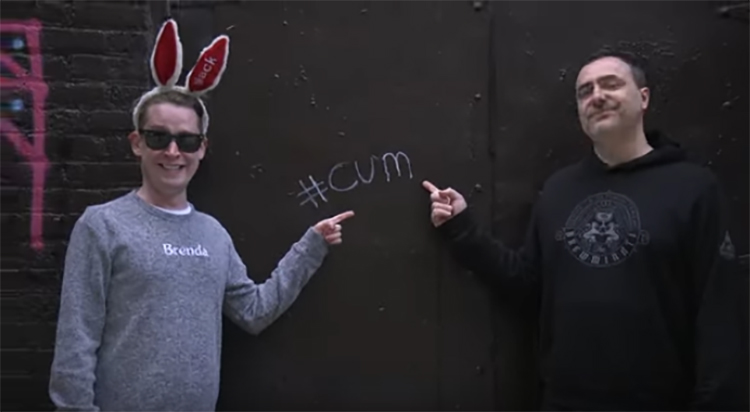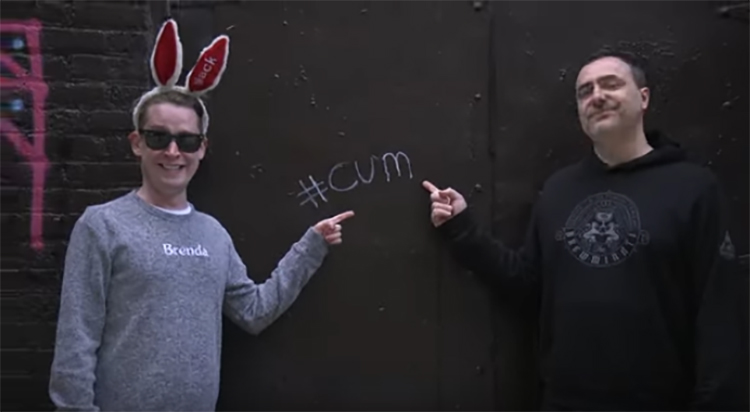 Before the short video is through, Culkin and Stoklasa drop by the Bobblehead Hall Of Fame, which features a few Home Alone pieces in its collection. If you watch one video of Macaulay Culkin pointing at Milwaukee landmarks today, make it this one. You can see the full video below.