Do you like pinball? We like pinball. We're not great at pinball, but one time we got 210,330,670 on the Creature From The Black Lagoon machine at Landmark, so there's that.
Now, do you like pinball enough to play it for more than 30 consecutive hours? Here's hoping Bounce Milwaukee co-owner Ryan Clancy does, because that's exactly what he'll attempt to do beginning Friday, November 1 at 9 a.m. Yes, Clancy is h0ping to break the Guinness World Record for longest pinball play. The current record, set in 2016 and held by Wayne Johns of the UK, is 30 hours and 10 minutes.
But Clancy isn't just in it for the pinball glory. The event will double as a fundraiser for Children's Wisconsin, where Clancy's son Alex was treated for kidney failure several years ago. Clancy has already raised more than half of his $1,000 goal.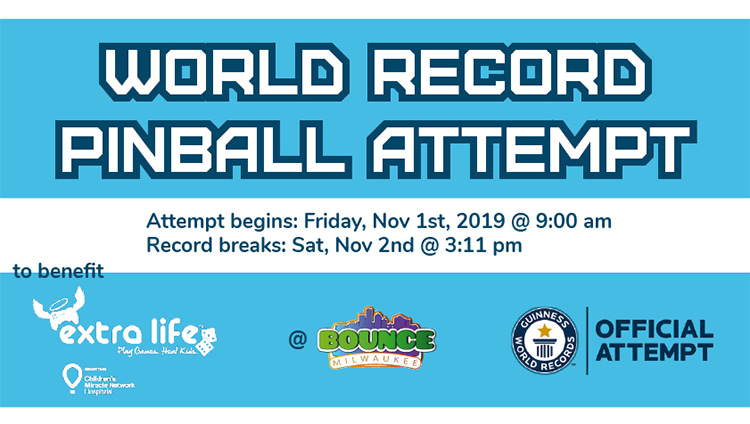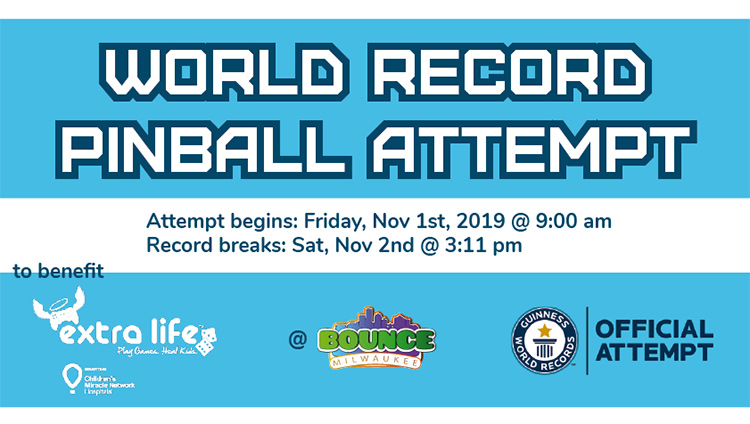 Clancy's attempt will be streamed online, live from Bounce Milwaukee. (Link TBA.) He'll be allowed one five-minute break for every hour of consecutive, unbroken gameplay. Oof. We'll be watching! GOOD LUCK!