Milwaukee County Transit System (MCTS) announced on Thursday that it would "temporarily suspend all bus service in the overnight hours (approximately 10 p.m. to 3:00 a.m.) on June 4, June 5, June 6, and June 7." Perhaps you received this alarming alert on your phone: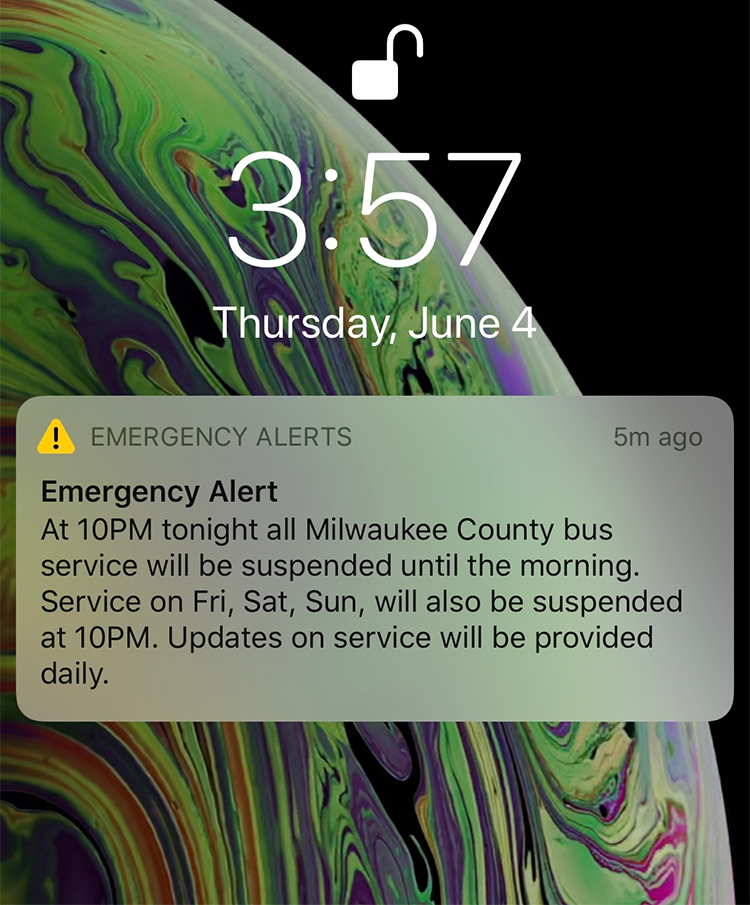 "We understand that the temporary suspension of service will be an inconvenience to riders who use the bus to get to and from work in the late-night hours," said MCTS Managing Director Dan Boehm in a press release. "But we had to make this difficult decision in order to help ensure the safety of our employees, passengers and those that are protesting to make their voices heard."
But photos circulating on social media show at least one MCTS bus running Thursday night, transporting what appears to be a group of National Guard troops. These photos were taken at 8:49 p.m. Thursday evening, near the intersection of Keefe Avenue and Martin Luther King Jr. Drive. (Thanks to Qweenn Betth for the photos.)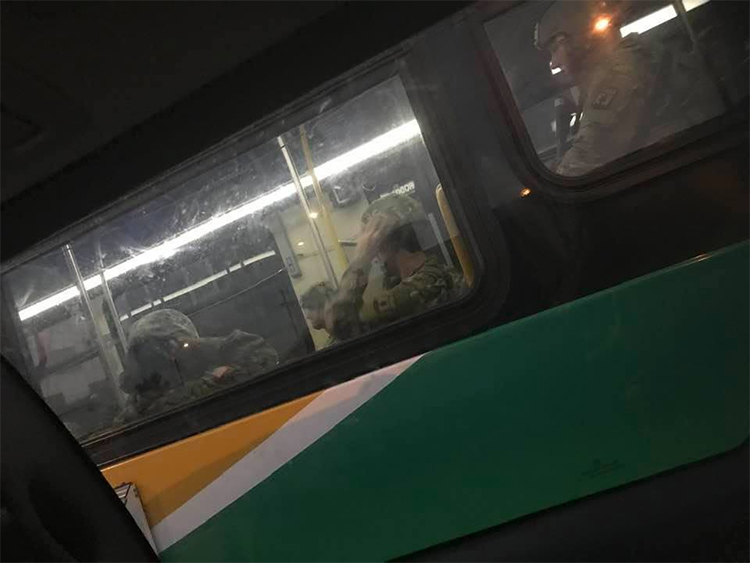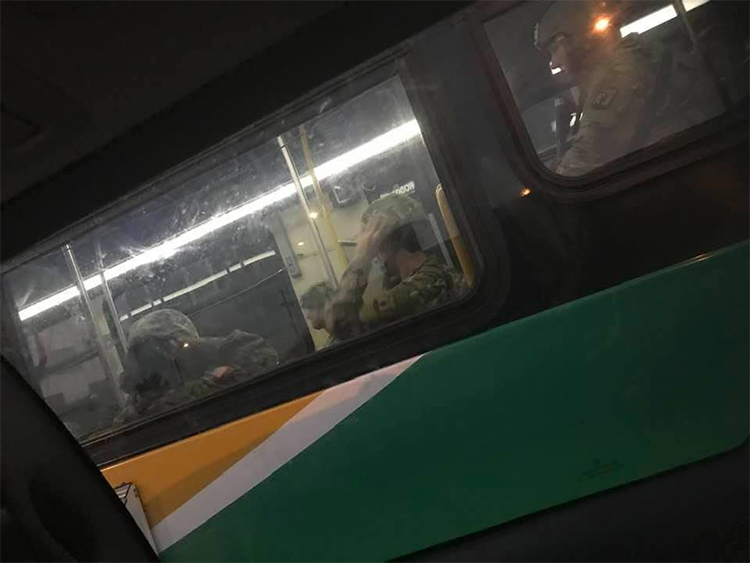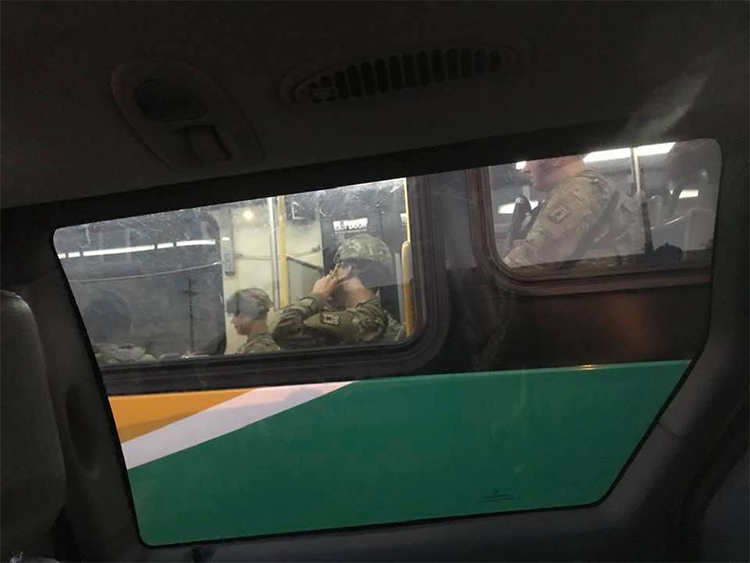 Representatives from both MCTS and the County Executive's office have confirmed to Milwaukee Record that the photos are accurate, and that buses have been used as transportation for public safety officials (including police and the National Guard) in recent days. A statement provided to Milwaukee Record from County Executive David Crowley reads:
MCTS has been a good partner to the community in times of emergency—they are used year-round by the Red Cross, firefighters, and law enforcement during fires, gas leaks, evacuations, and multiple other types of incidents. In winter months, buses provide a warm place for individuals and families to gather when they are displaced during emergencies. In warmer months, buses provide a cool place for individuals and families to gather when displaced during emergencies.

For this current incident, the County chose to allow the use of buses to transport law enforcement in order to avoid their use of humvees in the streets of our community. We believe that would have been a scarier image for our children and families.
Representatives stress that the suspension of night service is unrelated to the buses being used as law enforcement transportation. Indeed, a similar scene played out earlier this week—on Tuesday—in downtown Milwaukee. (Thanks to Noah Alcorta for the video, which contains some NSFW language and plenty of humvees.)
County Executive Crowley released a video Thursday night explaining the reasons for the suspension of nighttime service. In short, says Crowley, there has been too much reckless driving.
The role of county and city buses during the recent national protests has been contentious. In Los Angeles County, buses were completely shut down but still used to transport arrested protesters to LAPD's Metropolitan Detention Center. Bus drivers in Minneapolis and New York City, meanwhile, have refused to transport arrested protesters.
County representatives tell Milwaukee Record that MCTS buses are never used to transport anyone detained by law enforcement, and that MCTS employees are not mandated to drive these buses. Work assignments transporting law enforcement personnel can be turned down, they say, though none have to date.