…Poncho Dog's Buffalo Cheese Curd and Chicken Taco. It's described as "Buffalo flavored cheese curds from Ellsworth, WI paired with slices of grilled chicken in a fried flour tortilla. Topped with bleu cheese slaw." So there you go!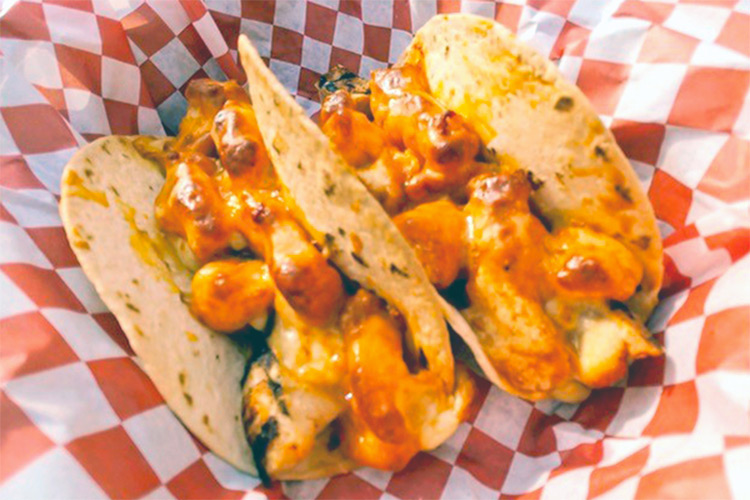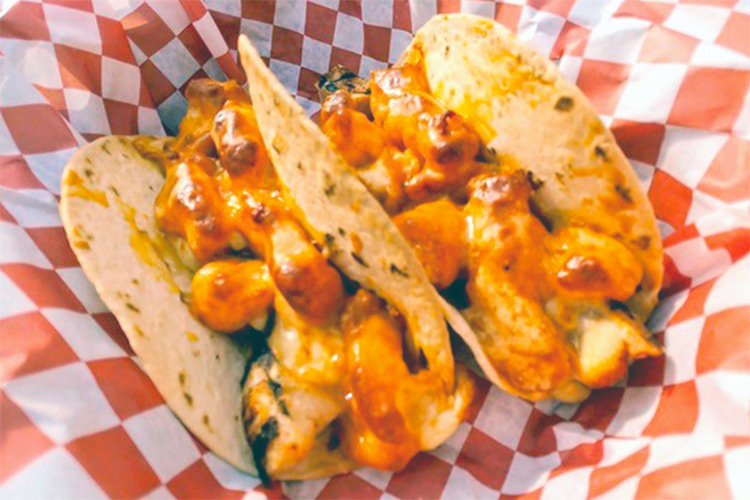 Moving on…
Every Friday, Stuff We Missed (formerly Off The Record, which is now the name of our print-only Colectivo publication) looks to other Milwaukee publications (and beyond) for, well, stuff we missed throughout the week.
• Lowlands Group will transform Café Bavaria in Wauwatosa into the northwoods-themed Buckatabon. Don't make us do a "We compared Milwaukee-area 'northwoods' bars to real northwoods bars and got the shit kicked out of us in the real ones" piece, Milwaukee. (Never mind. We're totally doing this.) [Milwaukee Business Journal]
• Midwest Express is one step closer to becoming a thing again. [CBS 58]
• Evan Rytlewski assembled a monster list of "The 10 most important songs in Milwaukee rap history." [88Nine Radio Milwaukee]
• A fourth Shah Jee's location opened at 228 W. Wells St. [OnMilwaukee]
• Turner Hall Ballroom unveiled a new 22-foot sign. [FOX6]
• This "Pint-Sized" history lesson from Enlightened Brewery is pretty neat. And it's narrated by Amanda Huff! [Vimeo]
Enlightened Brewery | Pint-Sized History from Bash on Vimeo.
• Milwaukee PBS will air a documentary about the history and legacy of Bronzeville. [Milwaukee Neighborhood News Service]
• Bon Iver released their new album i,i a few weeks early and people tweeted about it. [Milwaukee Journal Sentinel]
• Yes, caring passionately about something doesn't preclude you from caring passionately about something else, but it's still weird that some people really, really care about electric rental scooters. [Milwaukee Business Journal]
• Starting Sunday, you can hang out at the not-a-bar "social space" Hangout MKE, located at 1819 N. Farwell Ave. next to Pizza Shuttle. [OnMilwaukee]
• The old Ruckus in Shorewood is going to be a taco place or something. [OnMilwaukee]
• Have a great weekend, Milwaukee!