If you've been to Kilbourn Reservoir Park lately—or if you've driven west on North Avenue, headed towards Riverwest, lately—you've undoubtedly seen restoration work being performed on that big American Legion emblem on the side of the Reservoir HIll. Veteran Ben Evenson and a crew from Decorative Concrete Surfacing (along with contractor Mid-City Corporation) have been working on the monument all summer, removing deteriorated colored glass, rebuilding the concrete base, and adding a new layer of colored quartz.
Here are some in-progress shots from earlier this month: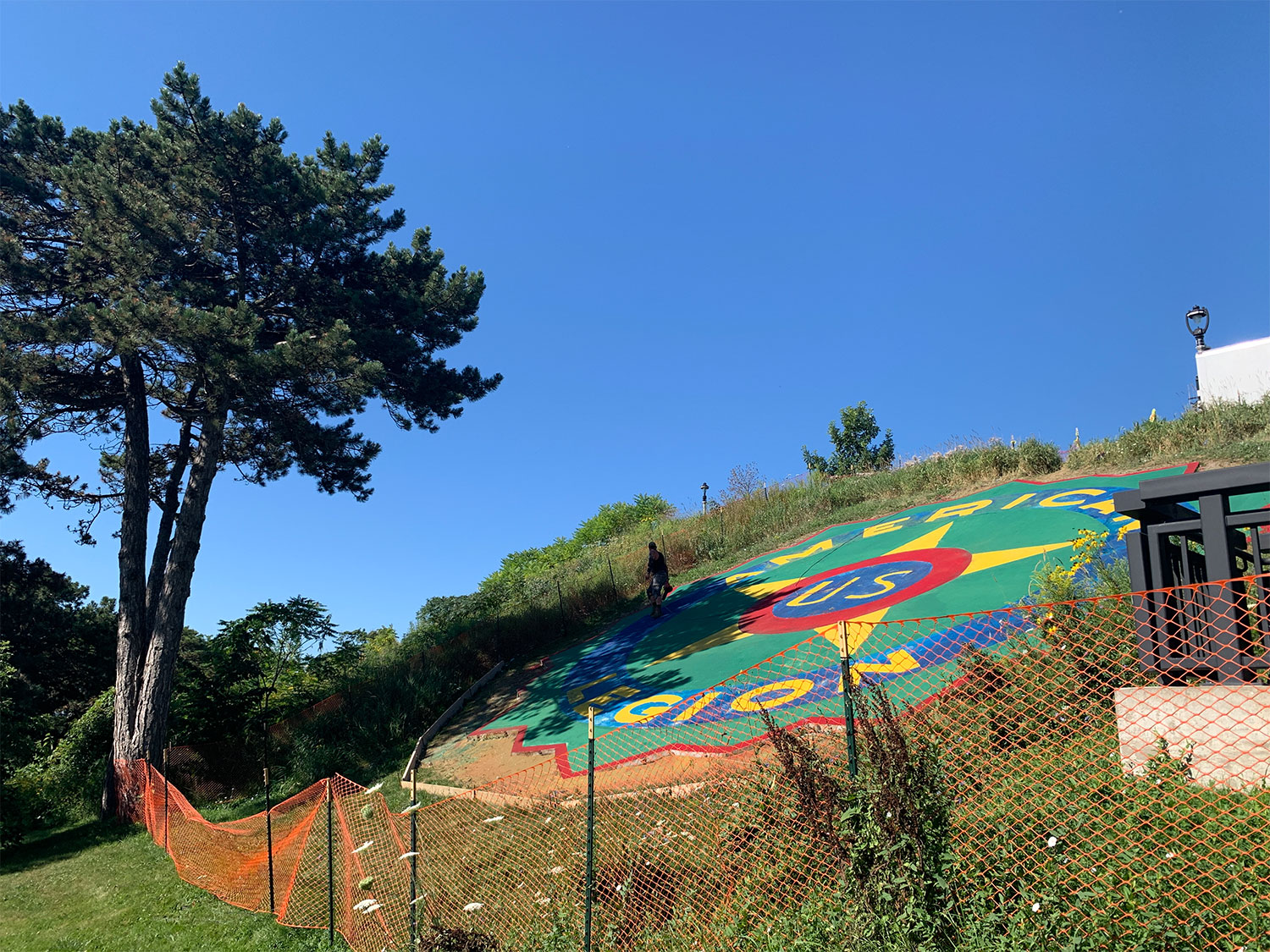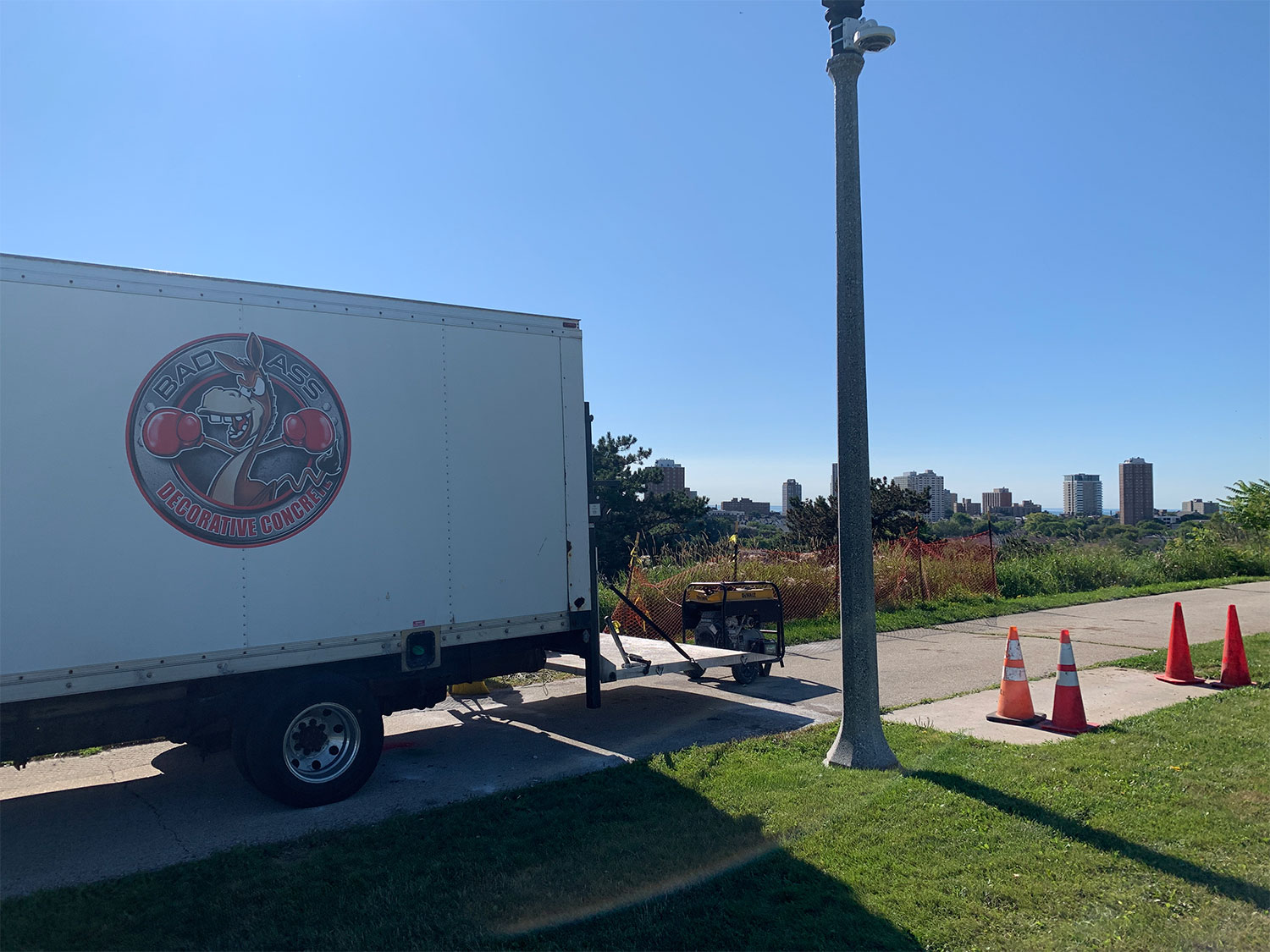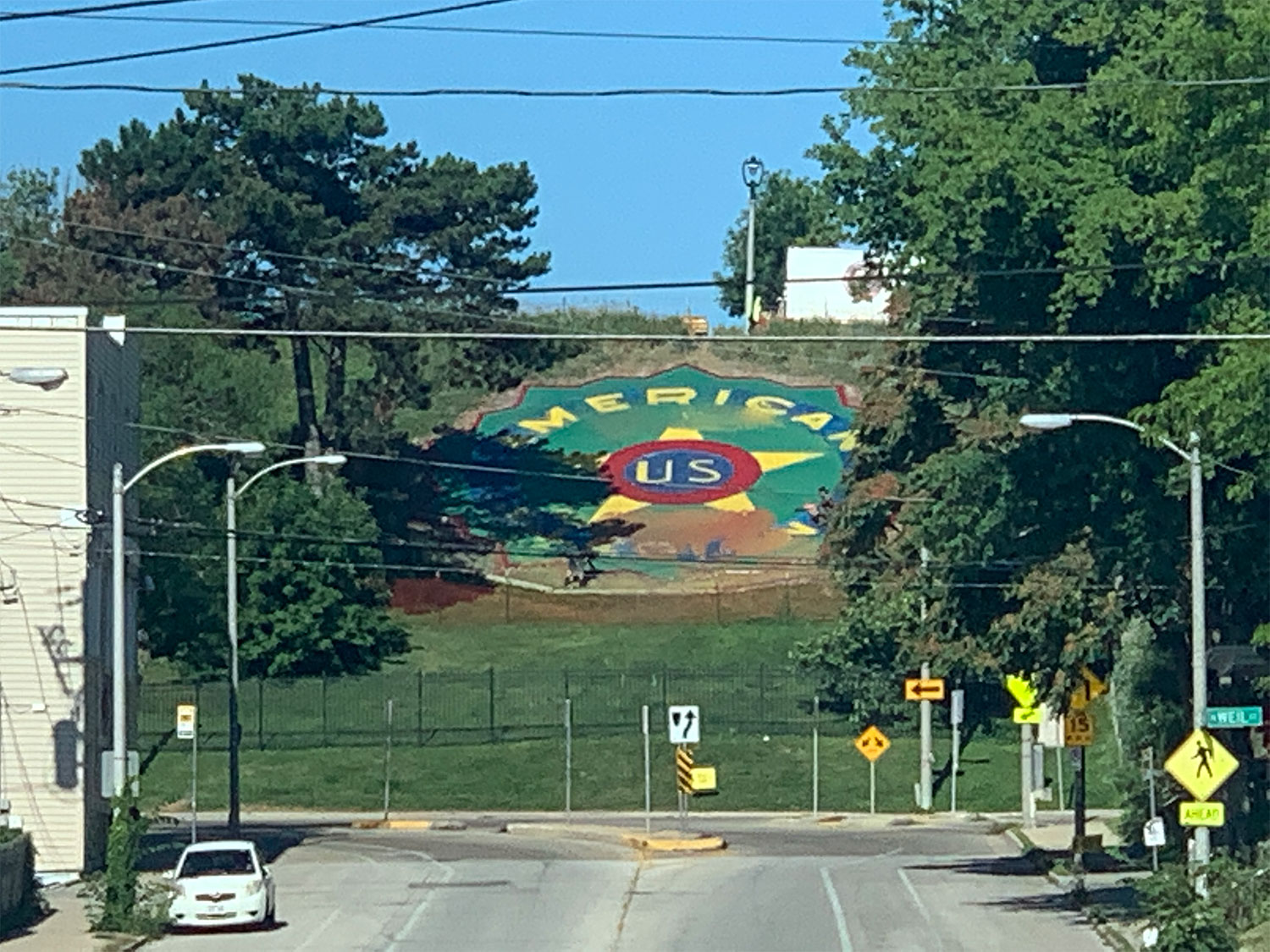 And here's what it looked like before the restoration: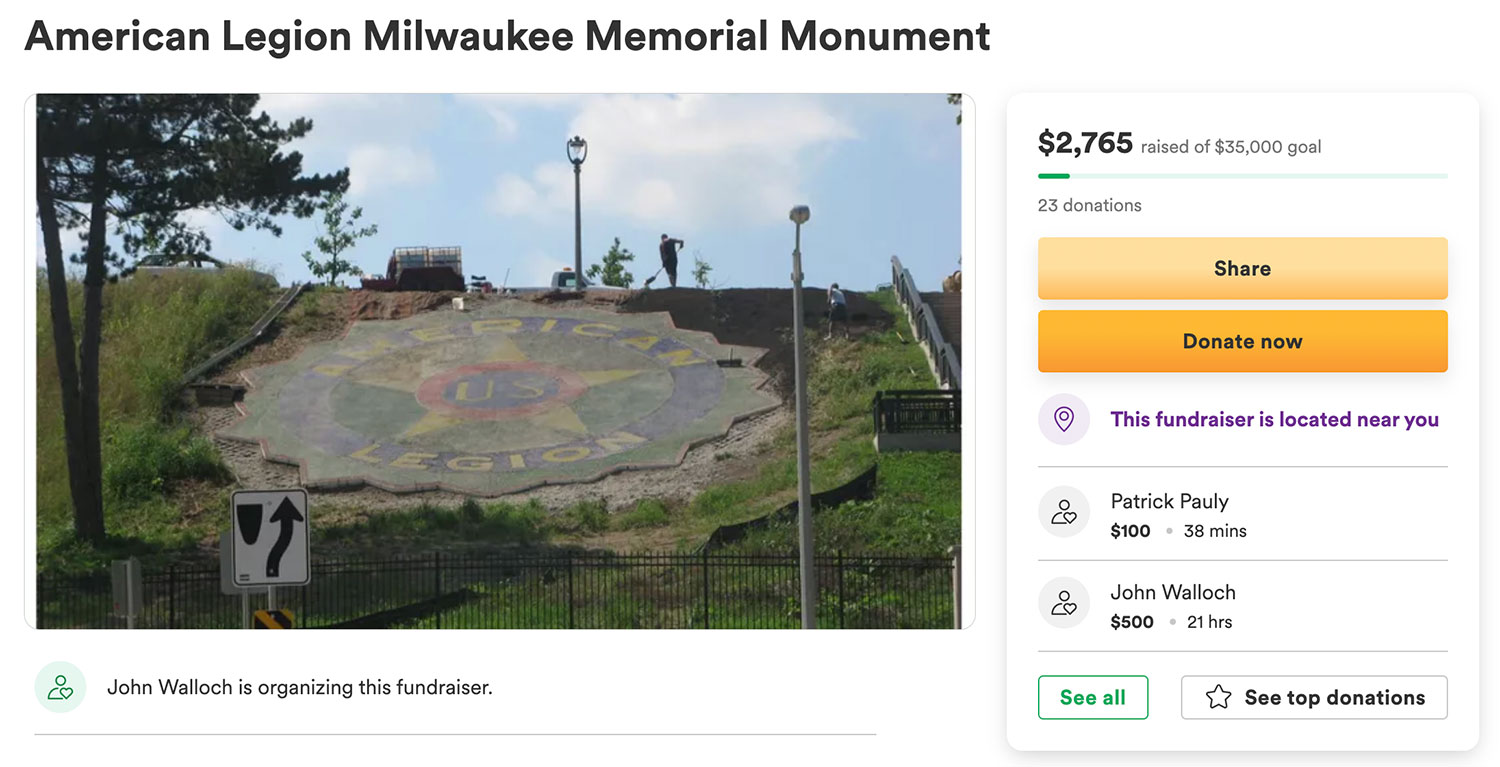 On Friday, August 26, at 12:15 p.m., Mayor Cavalier Johnson, Evenson and his crew, American Legion National Commander Paul Dillard, American Legion Wisconsin Department Commander Julie Muhle, and other guests will dedicate the restored landmark. The work was partially funded through a GoFundMe campaign, and has been completed just in time for the American Legion's 103rd National Convention, taking place in Milwaukee August 26 – September 1.
The American Legion Historical Monument has been on the eastern slope of Reservoir Hill since 1931. "Thereafter," explains the GoFundMe, "Milwaukee Water Works paid tribute to American Veterans every year by planting nearly 50,000 flowers in the shape of the American Legion emblem on the west slope of the reservoir. This practice continued for more than 60 years, until cost became an issue in the mid-1990s."
The permanent version of the monument seen today was installed in 2010. Now, 12 years later, it's been nicely spiffed up, and is once again the bright and iconic emblem it was always meant to be.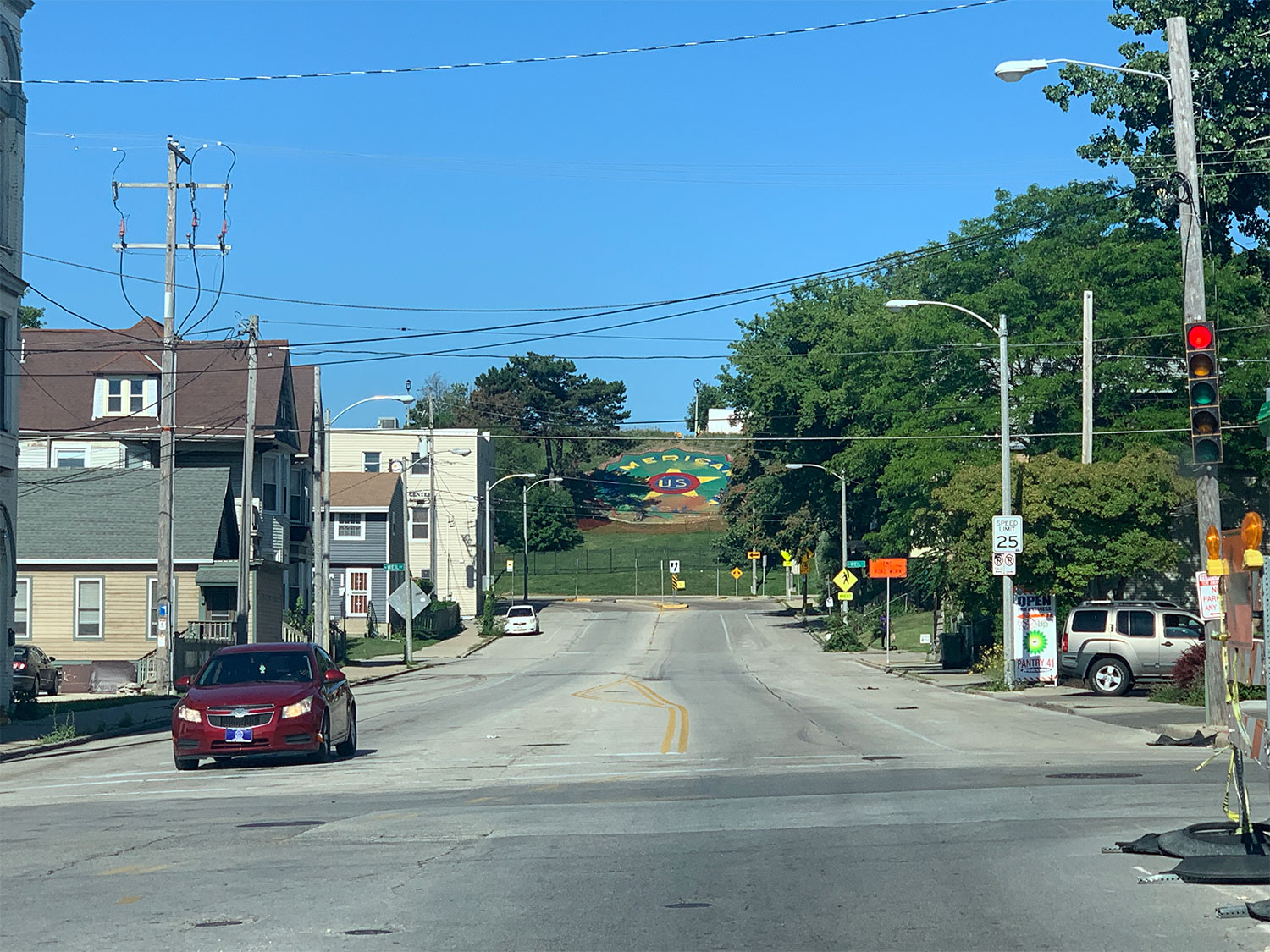 Exclusive articles, podcasts, and more. Support Milwaukee Record on Patreon.