Huzzah, etc! After sitting out 2020, the beloved Bristol Renaissance Faire will return to 12550 120th Ave. in Kenosha, July 10 through September 6. The Faire takes place Saturdays, Sundays, and Labor Day. And yes, there'll be some changes, of course.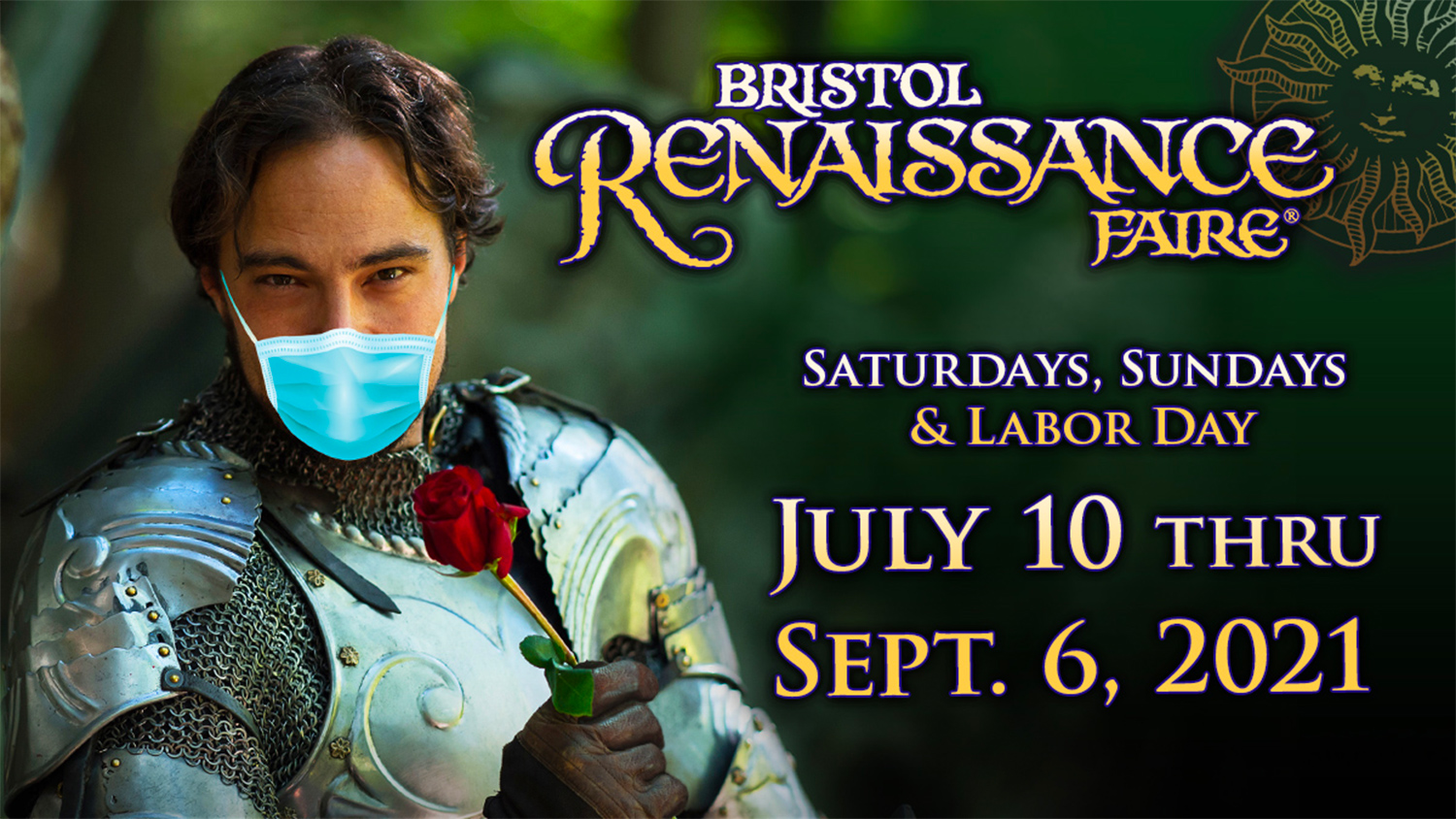 Here's all the info. Click HERE for even more.
---
WELCOME BACK TO THE BRISTOL RENAISSANCE FAIRE
AFTER THE PLAGUE COMES THE RENAISSANCE
Here's what to know before you go.
April 14, 2021
Welcome back to the Bristol Renaissance Faire! As you prepare your return, please note that we have made a few changes to our fantasy world by incorporating updates from the CDC and appropriate governmental and local agencies. A few things may be different from the last time you visited, as our goal is to keep you, our valued guest, our participants, entertainers, and staff safe. This commitment of creating cherished memories, entertainment, and fun is what drives us. We could not be more excited to invite you and your family back to the Faire.
Some images shown throughout this website, our social media channels, and other promotional materials do not represent current operational guidelines or health and safety measures such as face coverings. Please check this page before you visit as it will be changing weekly as we react to the defeat of the dreaded COVID-19 disease.
2021 Entrance Requirements:
1. Everyone, ages 5 and up, must wear a mask unless eating or drinking.
2. Some experiences may be modified to reduce physical contact.
3. For the protection of everyone, we encourage you to take advantage of the COVID-19 vaccination offered free of charge through your local Health Department, and various pharmacies in your area.
4. Please be mindful of keeping your social distance around other guests.
5. If you have flu-like symptoms such as a cough or fever, we encourage you to stay home.
An inherent risk of exposure to COVID-19 exists in any public place where people are present. COVID-19 is an extremely contagious disease that can lead to severe illness and death. According to the Centers for Disease Control and Prevention, senior citizens and guests with underlying medical conditions are especially vulnerable.
By visiting the Bristol Renaissance Faire, a Renaissance Entertainment Productions event, you voluntarily assume all risks related to exposure to COVID-19.
Help keep each other healthy.
Please check back as this will be updated weekly with changes as our event progresses. Thank you.