The future of Ravine Road in Lake Park may not be the city's most pressing issue, but because it involves A.) people who like cars, B.) people who like bicycles, and C.) people with lots of money, it has all the makings of a good old fashioned Milwaukee Controversy. Step aside, Pokemon Go Controversy of 2016!
So here's the deal: The wooded and winding road near the middle of Lake Park, which connects the park above to Lincoln Memorial Drive below, was closed in in 2014. That was due to the deterioration of the bridge that spans the road, Ravine Road Bridge. A $3.4 million restoration project was launched to restore the historic bridge, and that work was completed in 2022. But the road below has remained closed, blocked off by attractive concrete barriers and chain link fences.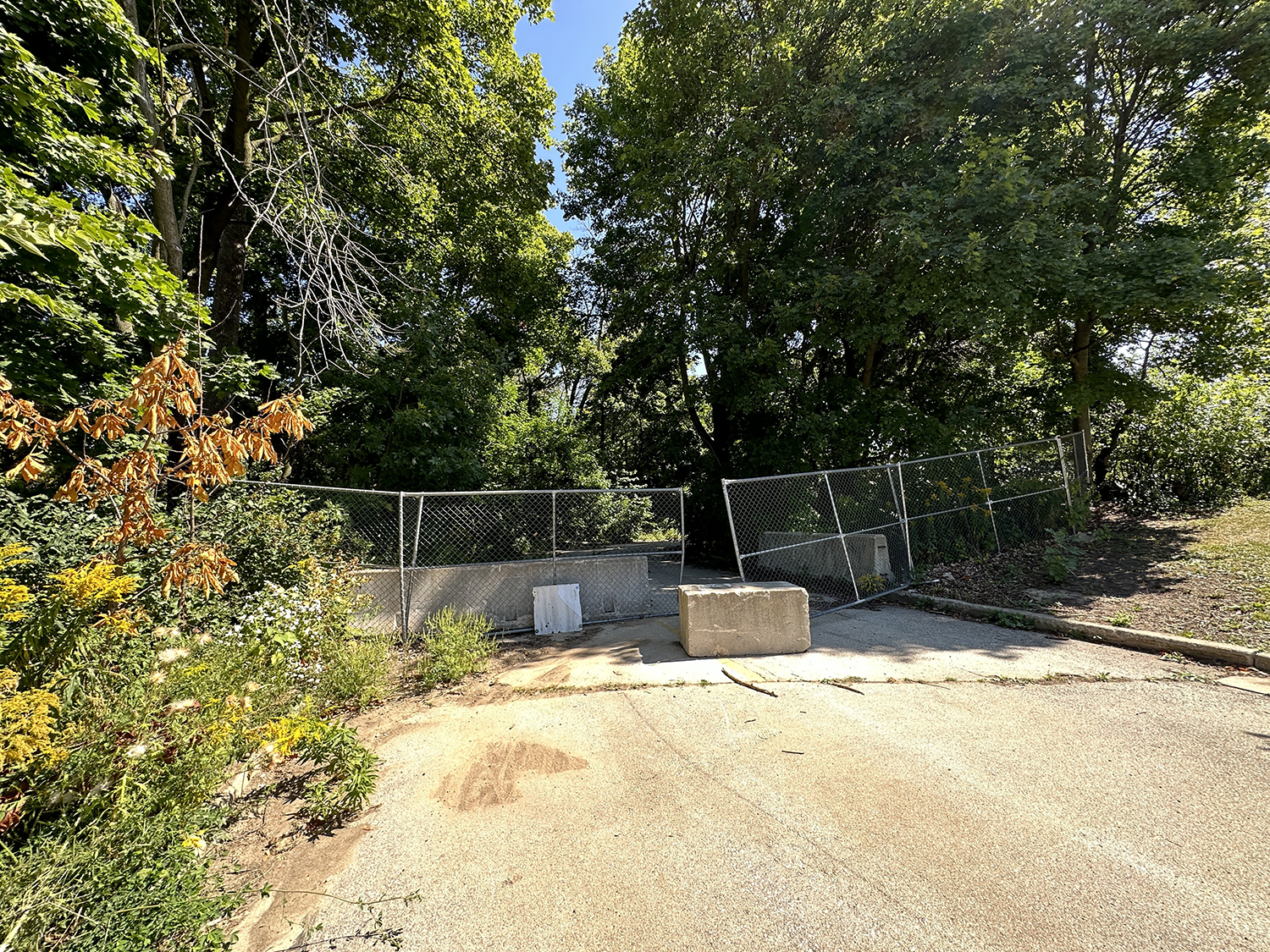 So what should happen to Ravine Road? Differing opinions (and petitions) have been bubbling up since early 2020. Some folks, including neighbors and advocacy group Lake Park Friends, want to see it reopened to vehicular traffic, as it had been since Lake Park's inception in 1905. Other folks would like to see it reopened to bicycles and pedestrians only. Others would like some sort of hybrid compromise.
Pro-car folks point out that the designer of the park, Frederick Law Olmsted (he also helped design New York's Central Park, dontcha know), intended the road and park for "pleasure driving." Anti-car folks point out that the vehicles of Olmsted's day and the vehicles of our day are just a little bit different.
What does beloved Milwaukee historian John Gurda think about all this? In a letter submitted to a recent neighborhood meeting on the subject, Gurda expressed his support for reopening the road to modern-day vehicles:
"A compromise may be necessary, but I support reopening the road—meaning two way car lanes—on the most generous terms, as an affirmation of Olmsted's founding vision and a tribute to the wisdom of the civic leaders who set this beautiful piece of land aside more than 125 years ago."
On Tuesday, September 12, Milwaukee County Supervisor Sheldon Wasserman, who represents the area, will hold another neighborhood meeting to discuss Ravine Road. The meeting will take place at the East Branch Library, 2320 N. Cramer St., and is set to begin at 6 p.m.
"Milwaukee County Parks has identified four potential designs for the future of the road," Wasserman writes in a letter. "These designs include: an in-kind replacement of the road for automobile traffic, replacement of the road with a pedestrian/bicycle trail, a hybrid option that includes one-way automobile traffic and a pedestrian/bicycle trail, and a return of the road to nature completely."
What do we think? Since no one asked, and since it has a zero-percent chance of happening, we say RETURN THE ROAD TO NATURE COMPLETELY. A recent walk up and down the road revealed a wonderfully wild and overgrown trail full of downed trees, downed lampposts, and spooky late-summer vibes. We're absolutely going back when autumn hits, but in case the powers that be do something with Ravine Road before then, here are some pictures of the closed thoroughfare as it appears today.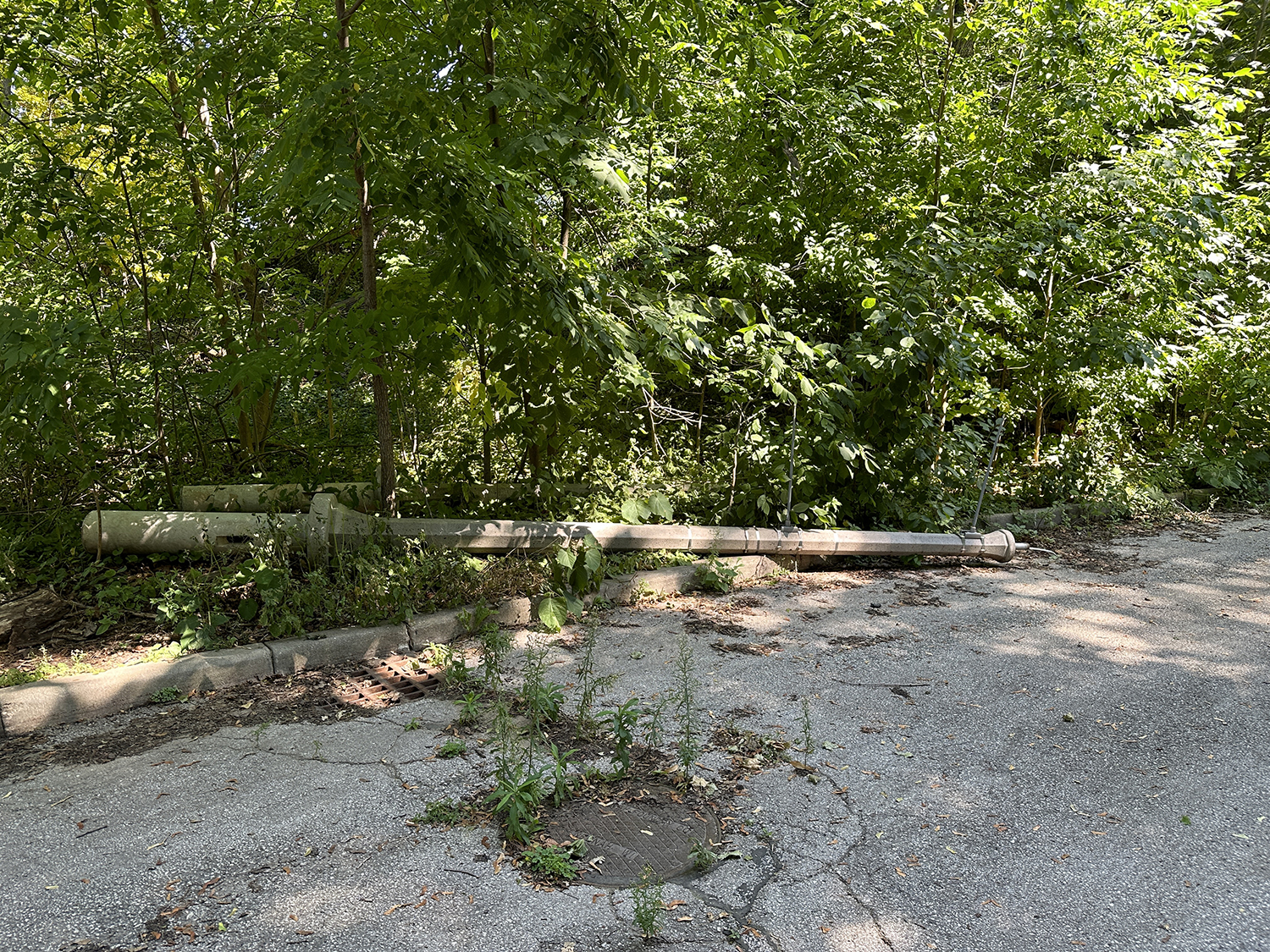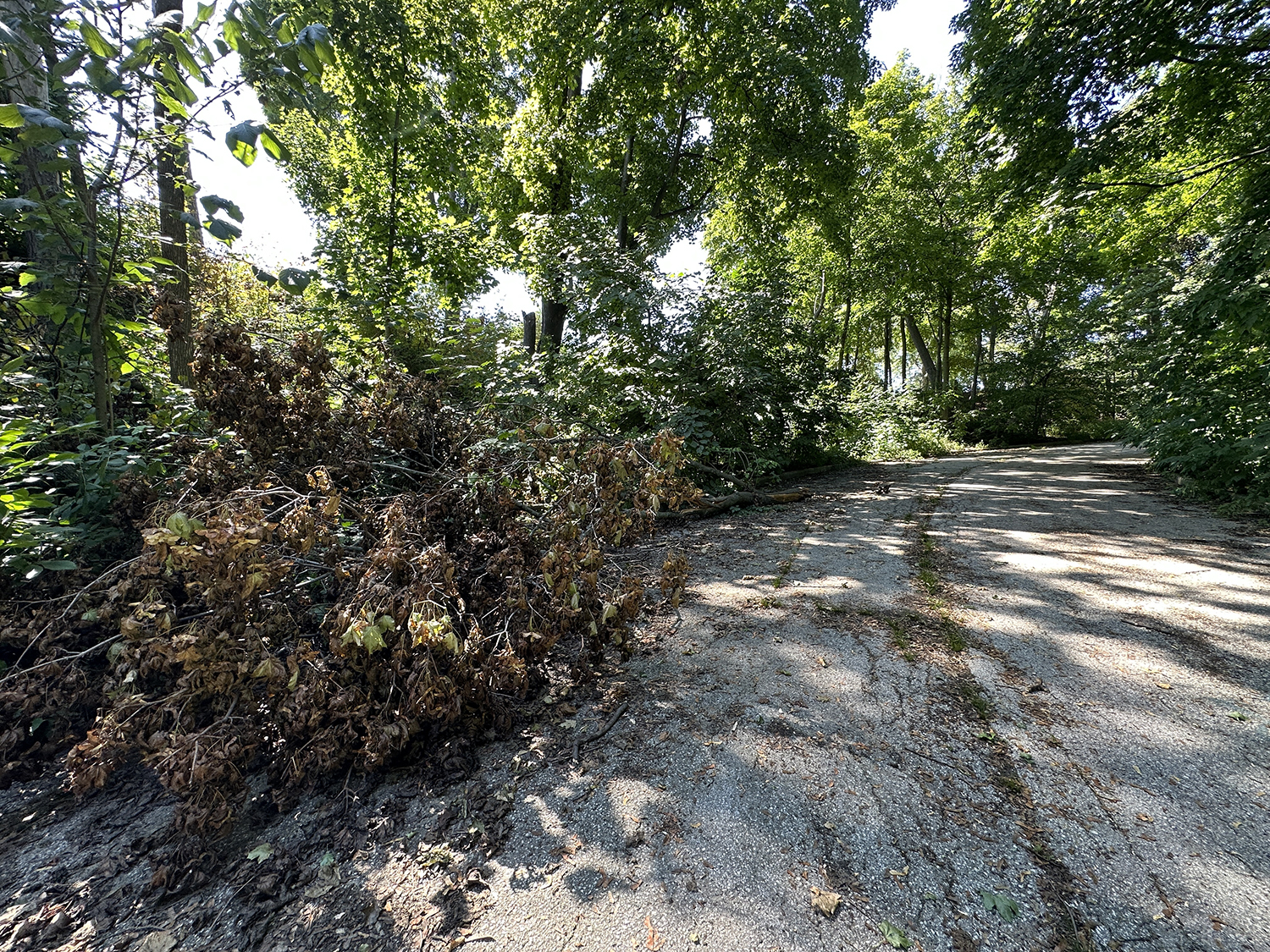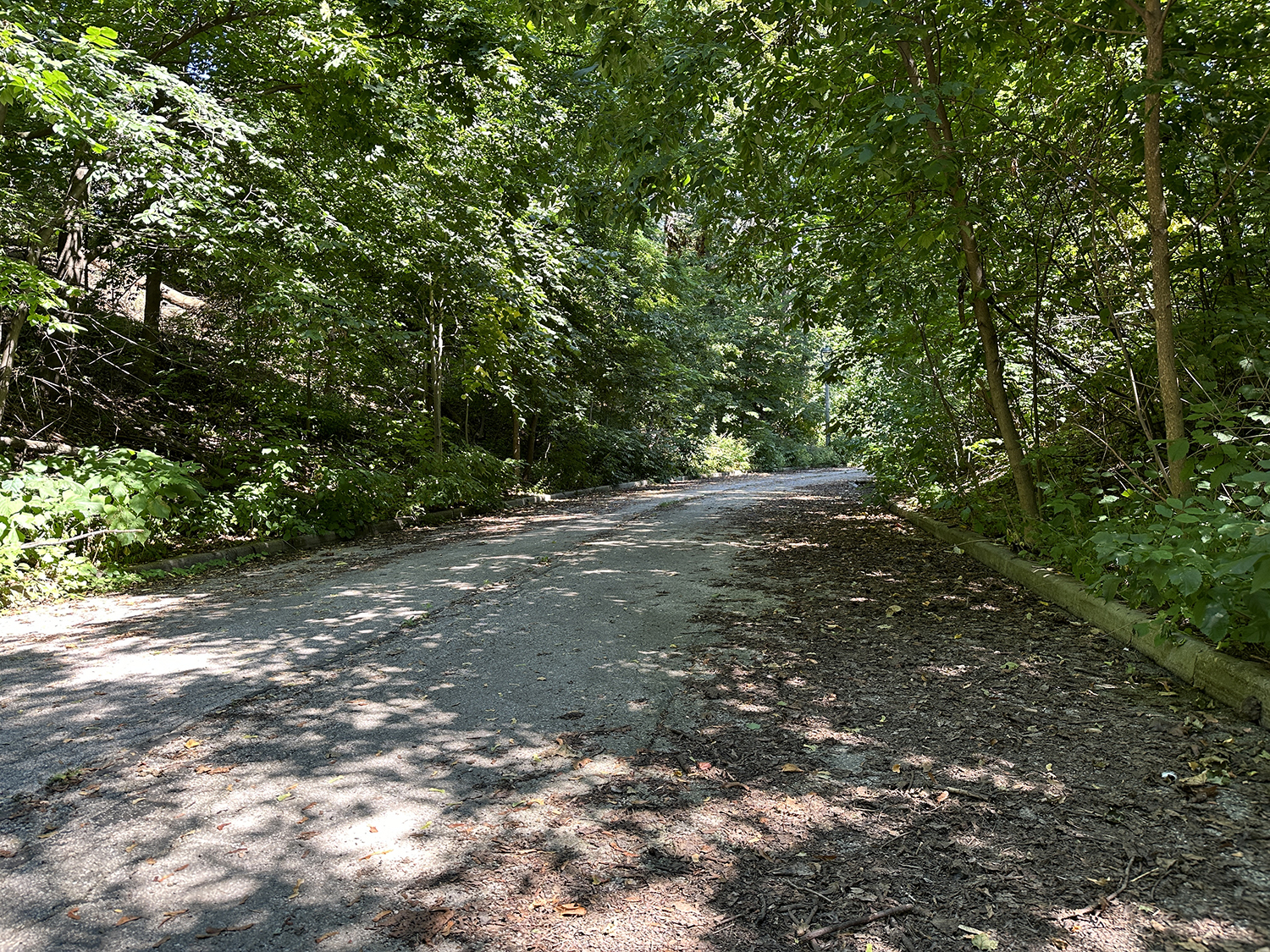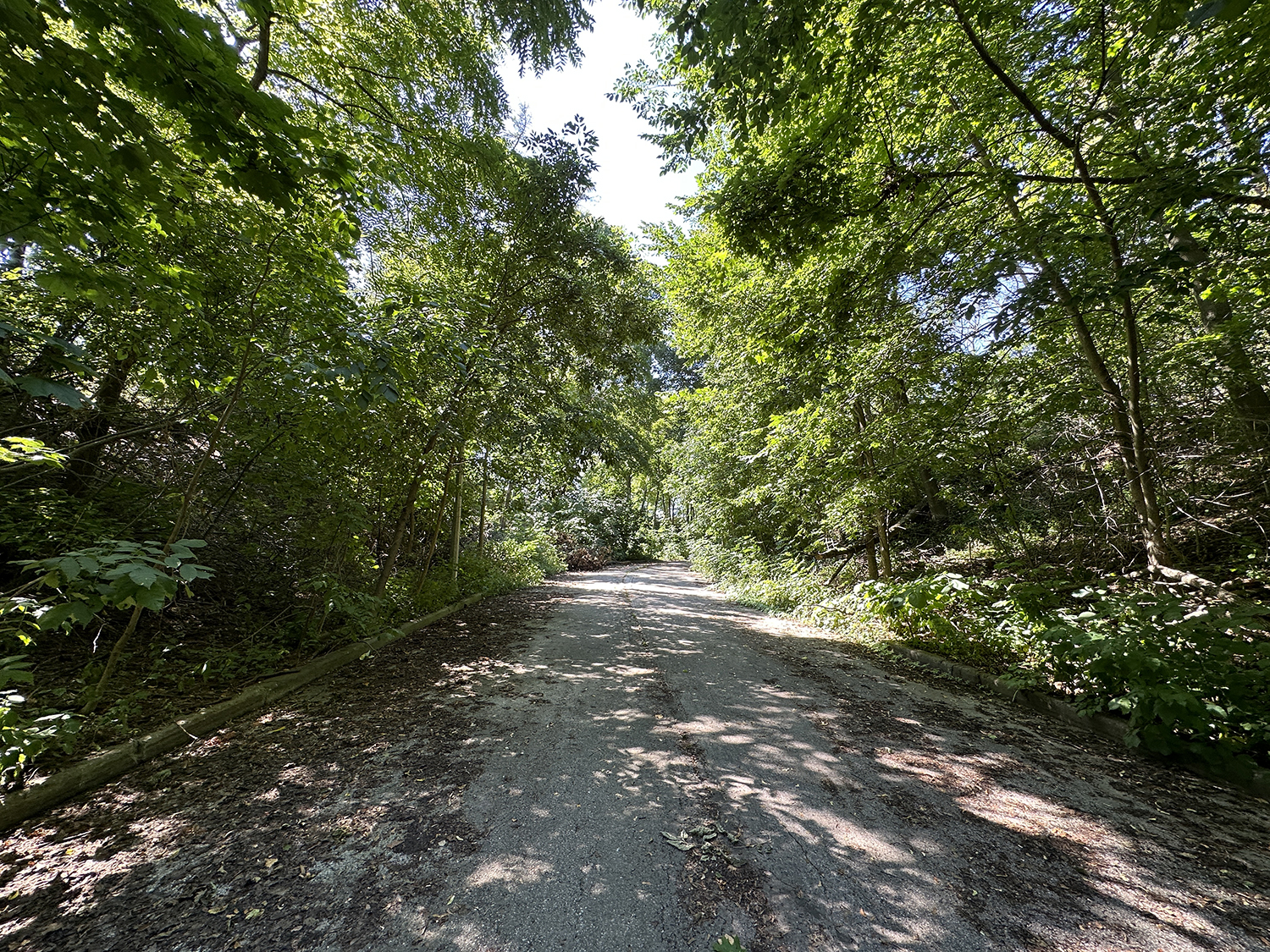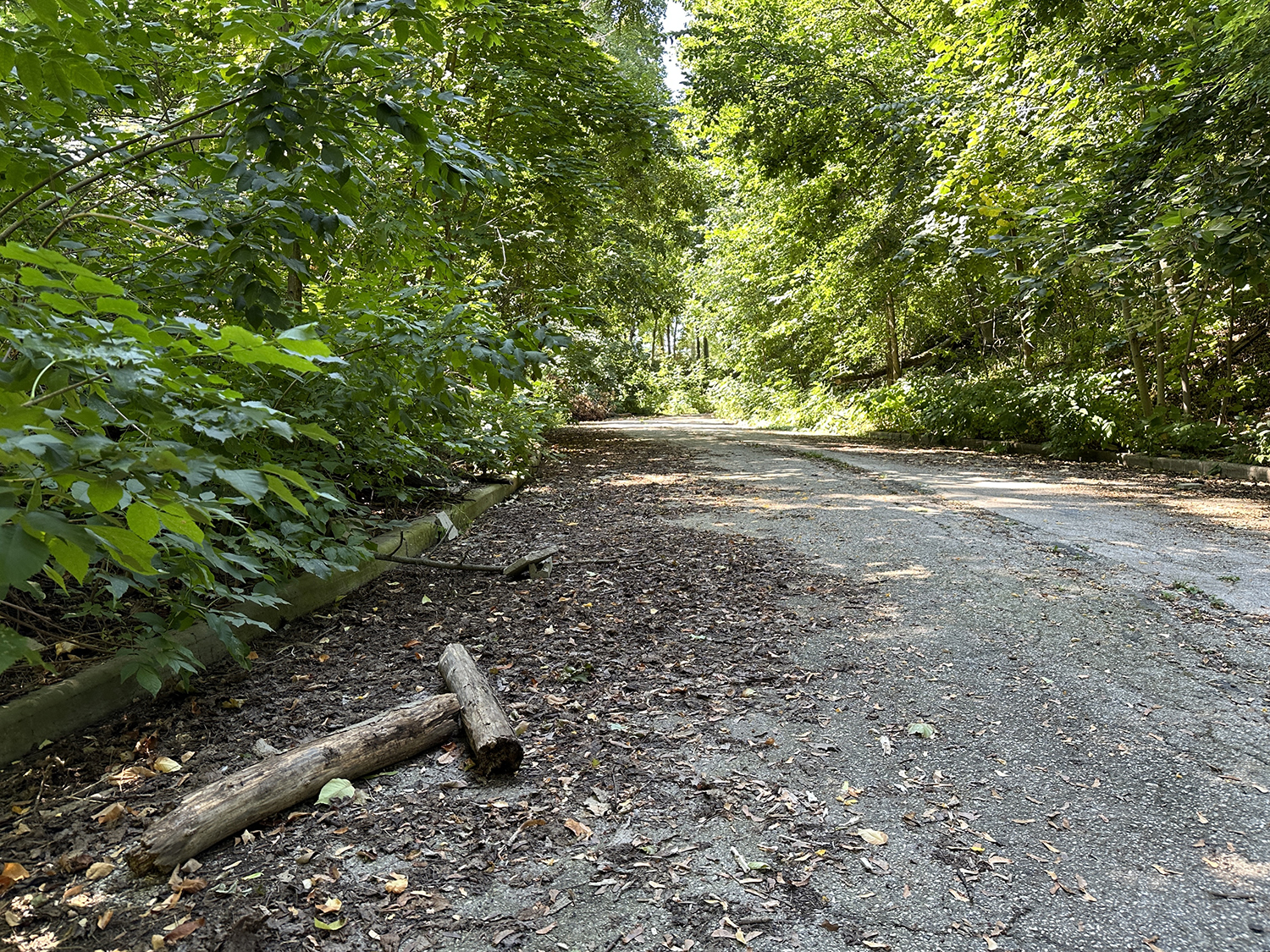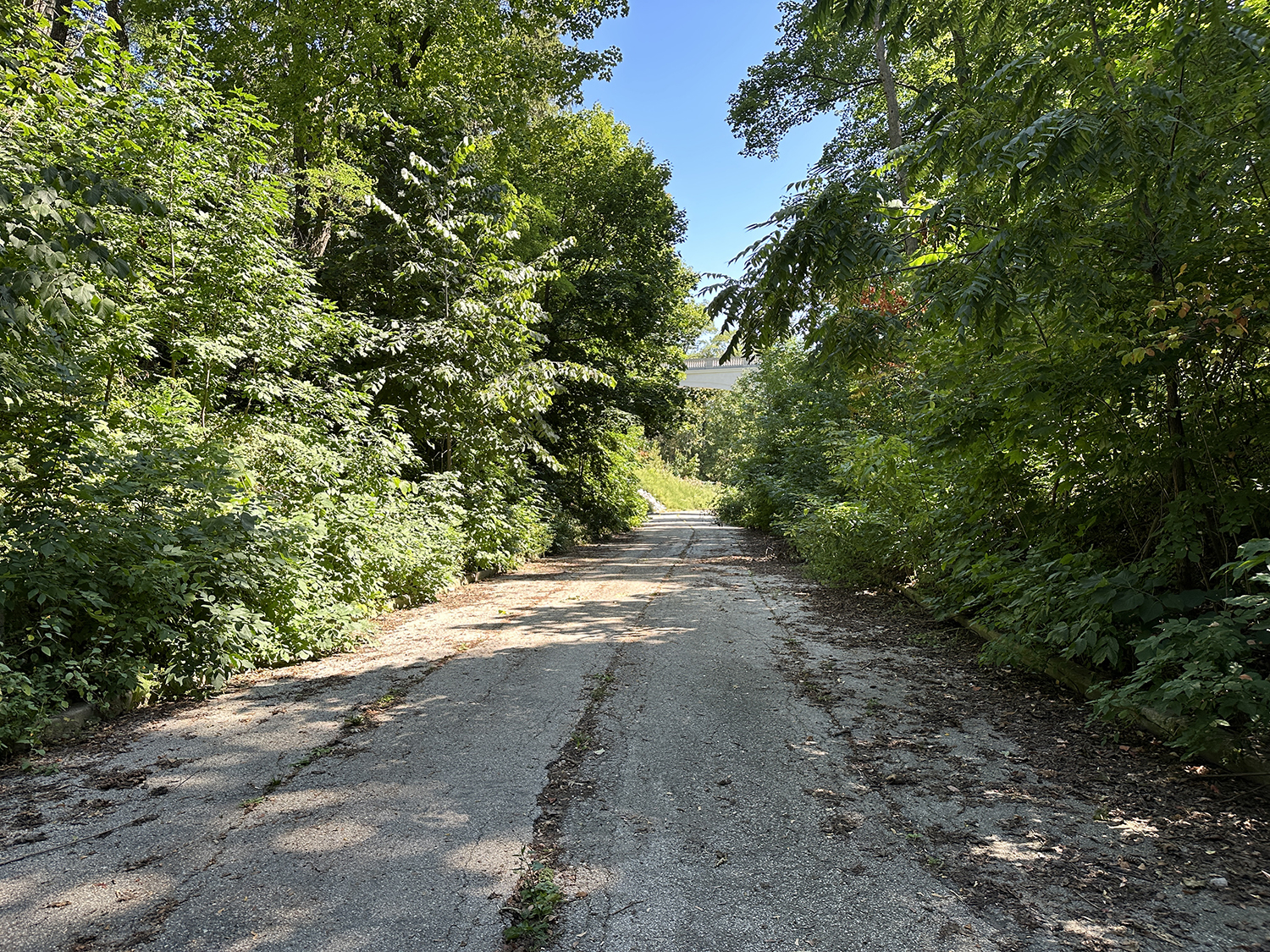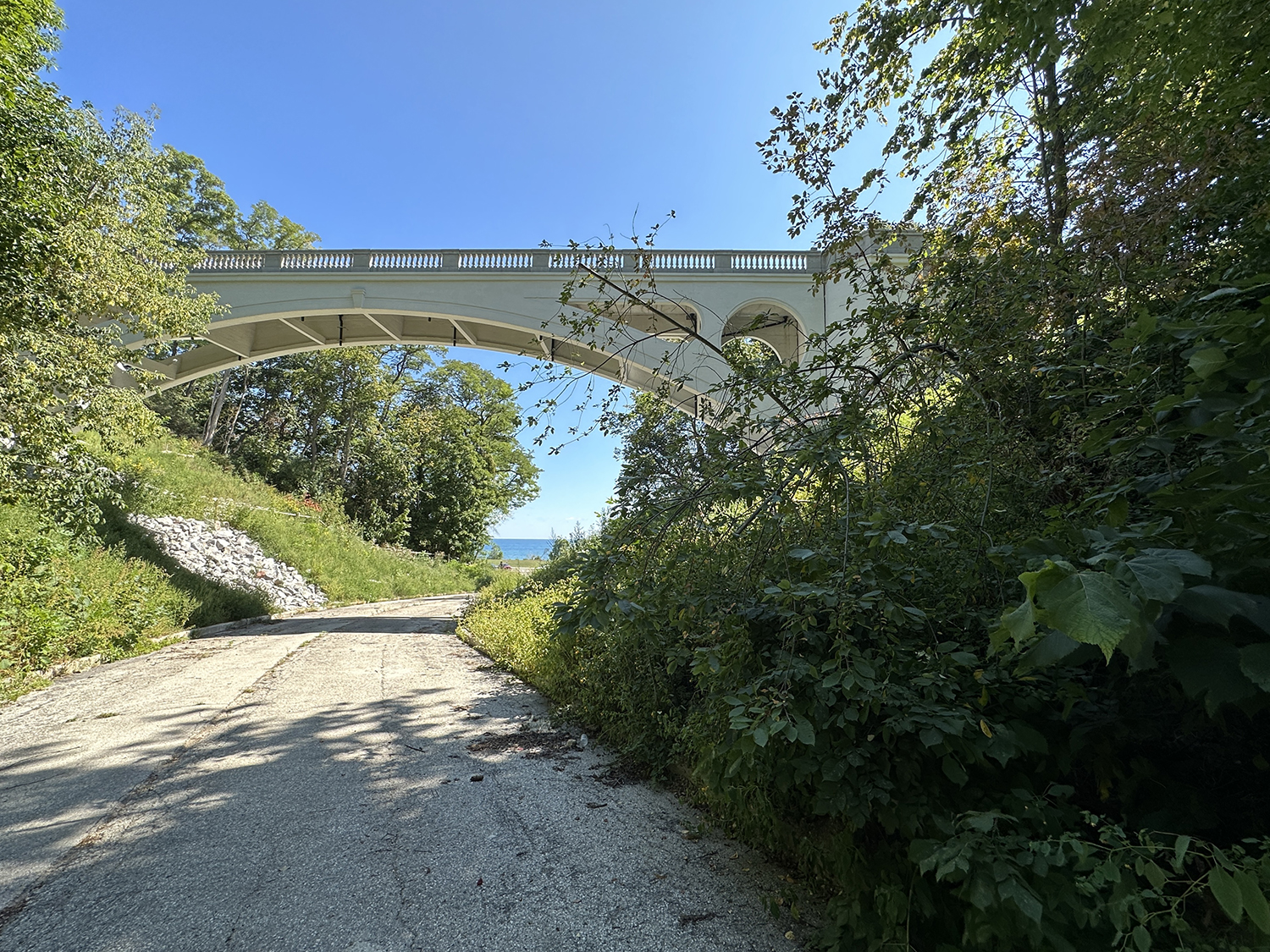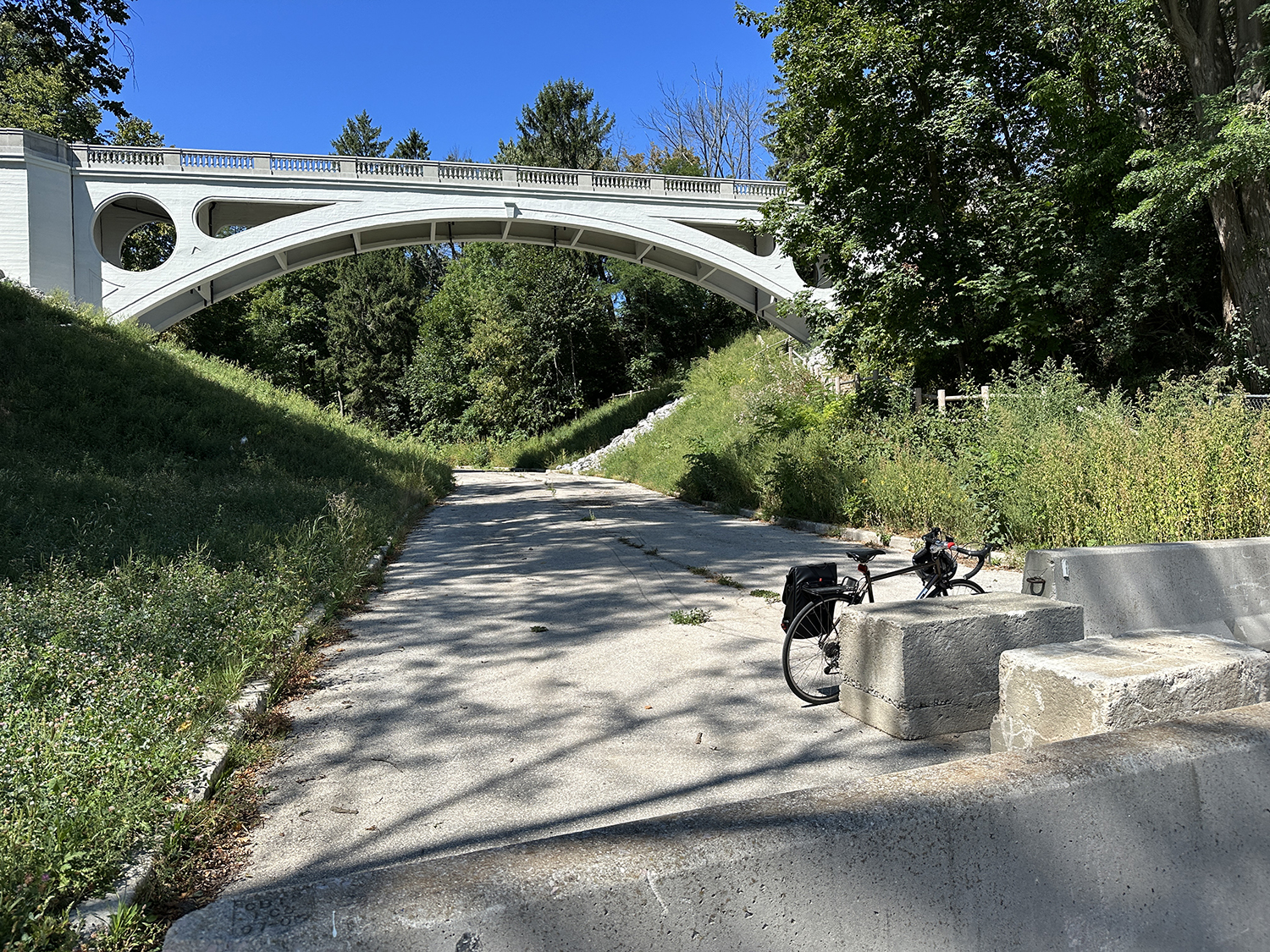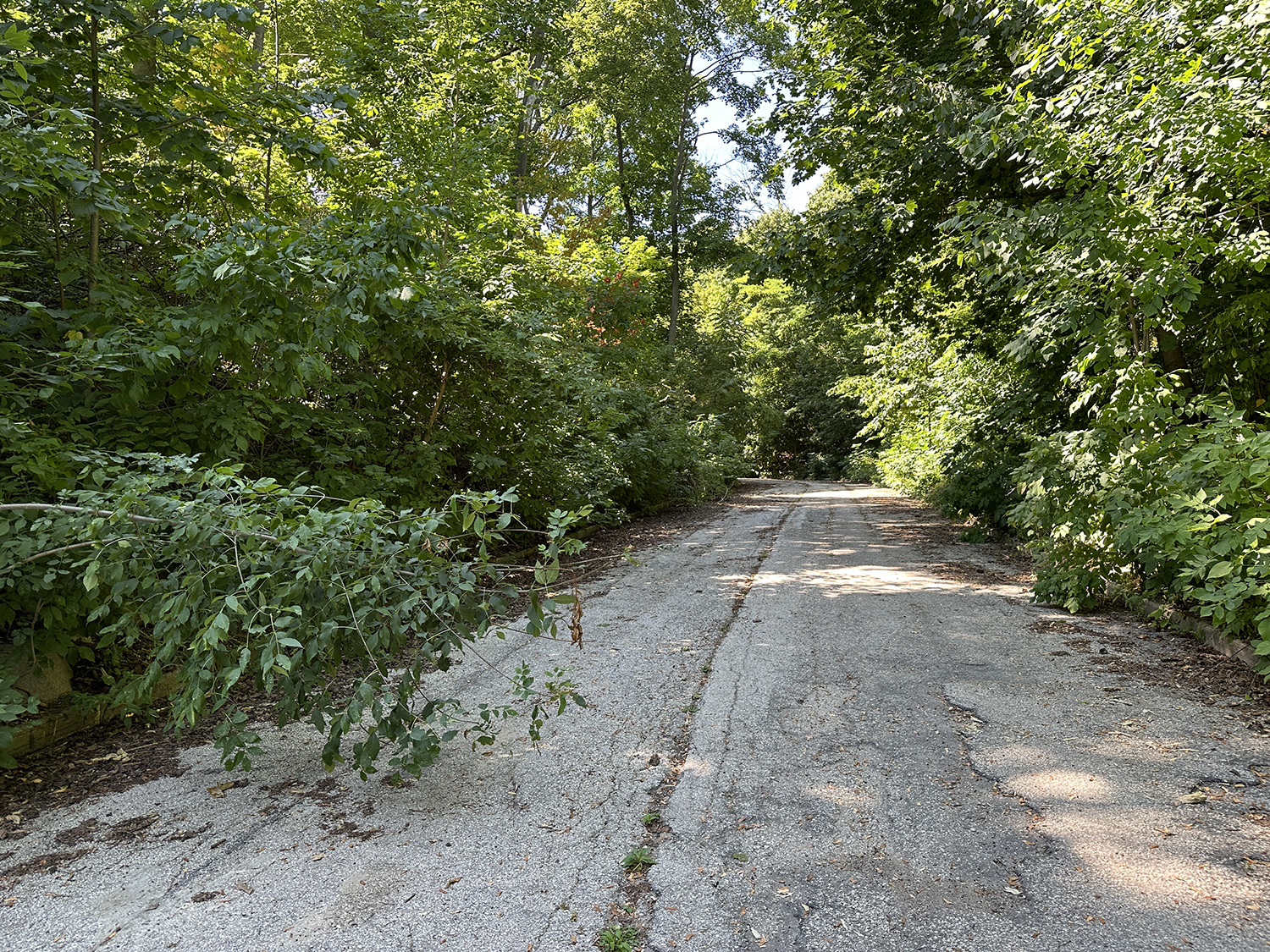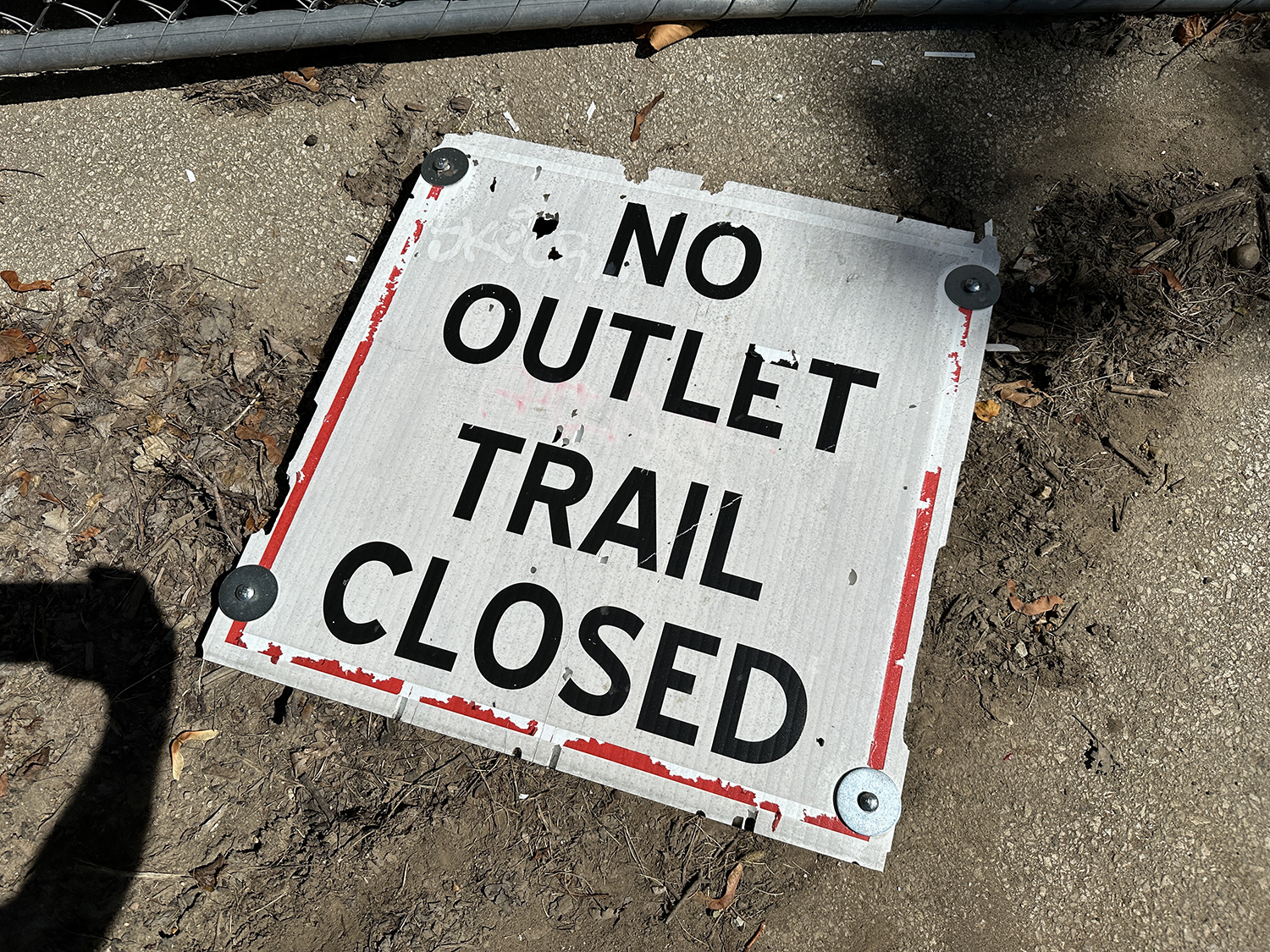 Want more Milwaukee Record? Subscribe to our free weekly newsletter and/or support us on Patreon.
---
RELATED ARTICLES
• Survey: Lake Park's Ravine Road should be year-round pedestrian, bike path
• Buckle up and take a leisurely stroll across the newly restored Ravine Road Bridge in Lake Park
• Begun, the Ravine Road Petition War has
• Should Ravine Road be reopened to vehicular traffic? Lake Park Friends thinks so