Caleb Westphal hasn't missed a Friday fish fry since 2013. Follow along with his never-ending adventures here. This week: Mulligans Irish Pub & Grill in Franklin.
The flashing red zeros on the St. Paddy's Day countdown clock above the bar could have been signaling the bloodshot sigh of a collective hangover, but Mulligans Irish Pub & Grill (8933 S. 27th St., Franklin, 414-304-0300) gave no indication of weariness from the previous day's celebration. The packed bar and restaurant looked less like it was full of one-time revelers who had stumbled from the still-standing adjacent party tent in search of Irish breakfasts to sop up Jameson, and more like it was any other Friday night in Wisconsin. For in this land there is a deep-fried holiday every Friday night, and not even one of the year's biggest party holidays can slow it down.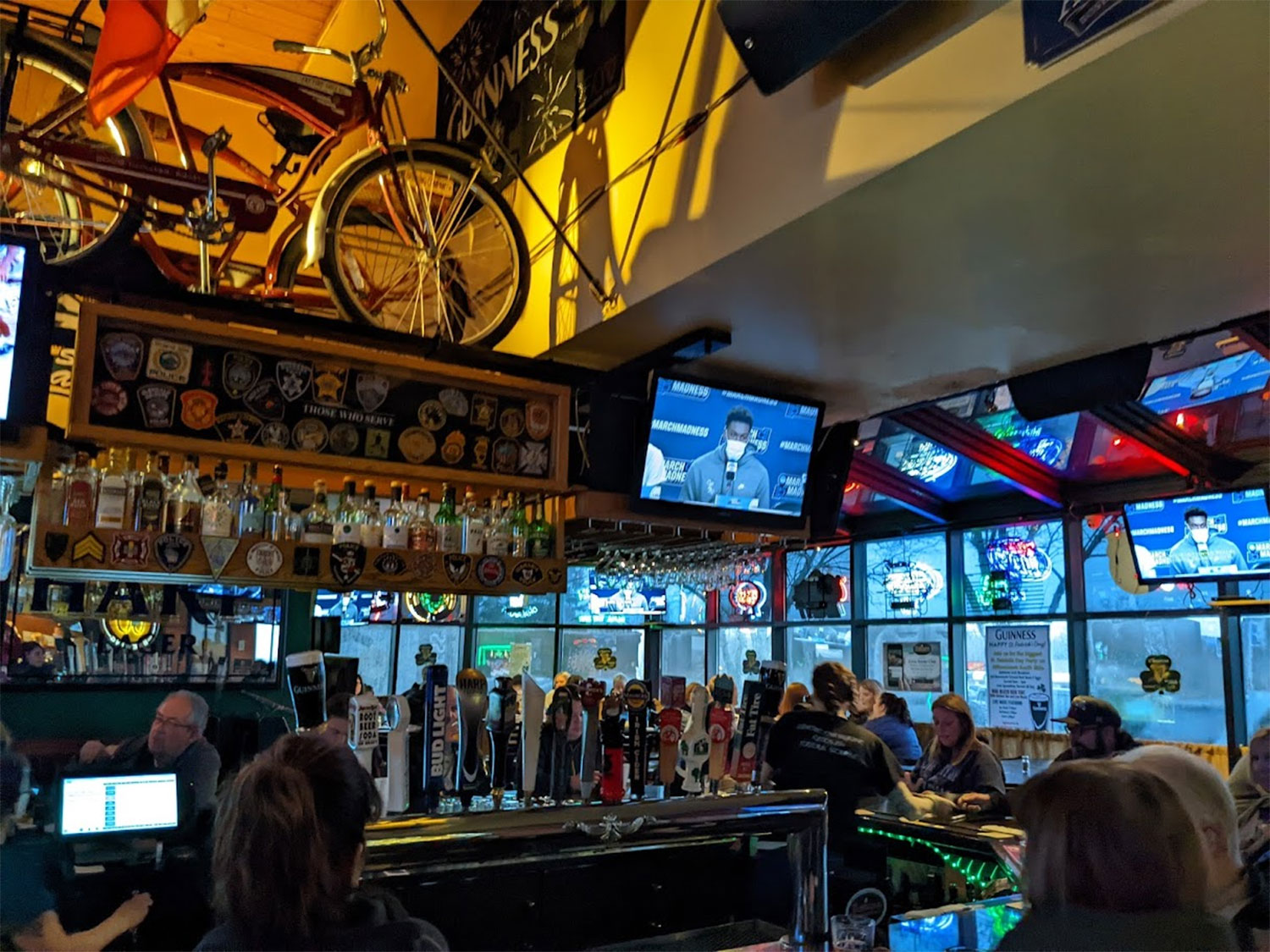 It was about 5:20 p.m. and I was seated on a bar stool—one of two I could find—because the wait for a table would have been about a half-hour and I felt like sitting immediately. I ordered a Brandy Old Fashioned Sweet (typical, not very sweet, half-smashed cherry thrown in with an orange slice) and asked for a menu.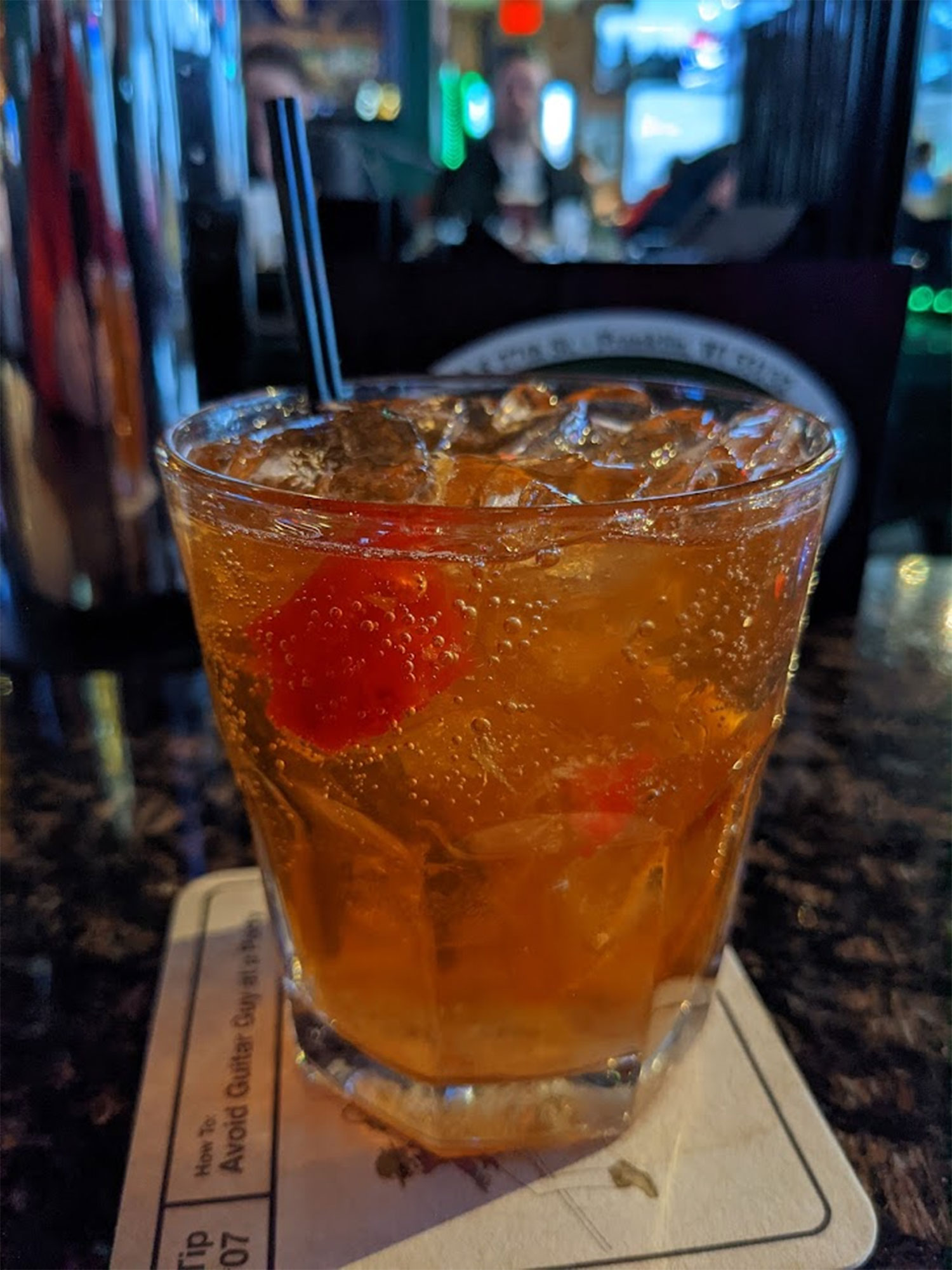 Mulligans casts its net to both saltwater and freshwater, and covers its catch with both breading and beer batter. They offer beer battered or breaded haddock ($13.95/ $11.95 from 11 a.m. – 3 p.m.), beer battered or breaded Canadian walleye ($16.95), breaded lake perch ($14.95), and breaded bluegill ($14.95). The fisherman's combo ($17.95) consists of haddock, walleye, perch, and bluegill. There is a chef's Friday seafood special that changes each week. The kid's fish fry ($8.95) is a piece of haddock with all the sides. Extra pieces of haddock can be added to ANY fish fry for $3. The fried fish can be ordered baked for an extra $2. A cup of soup can be added for $2 (my bill said $1.50) and a side salad can be added for $3. Potato choices are colcannon mashed potatoes, potato pancakes, and beer battered french fries. I ordered the fisherman's combo with colcannon and a cup of clam chowder.
The smoothness of the chowder's texture stood out beyond all else. The clam, carrot, and celery medley was somewhat thick, and the smooth texture was matched with a smooth flavor, devoid of spice or pepper.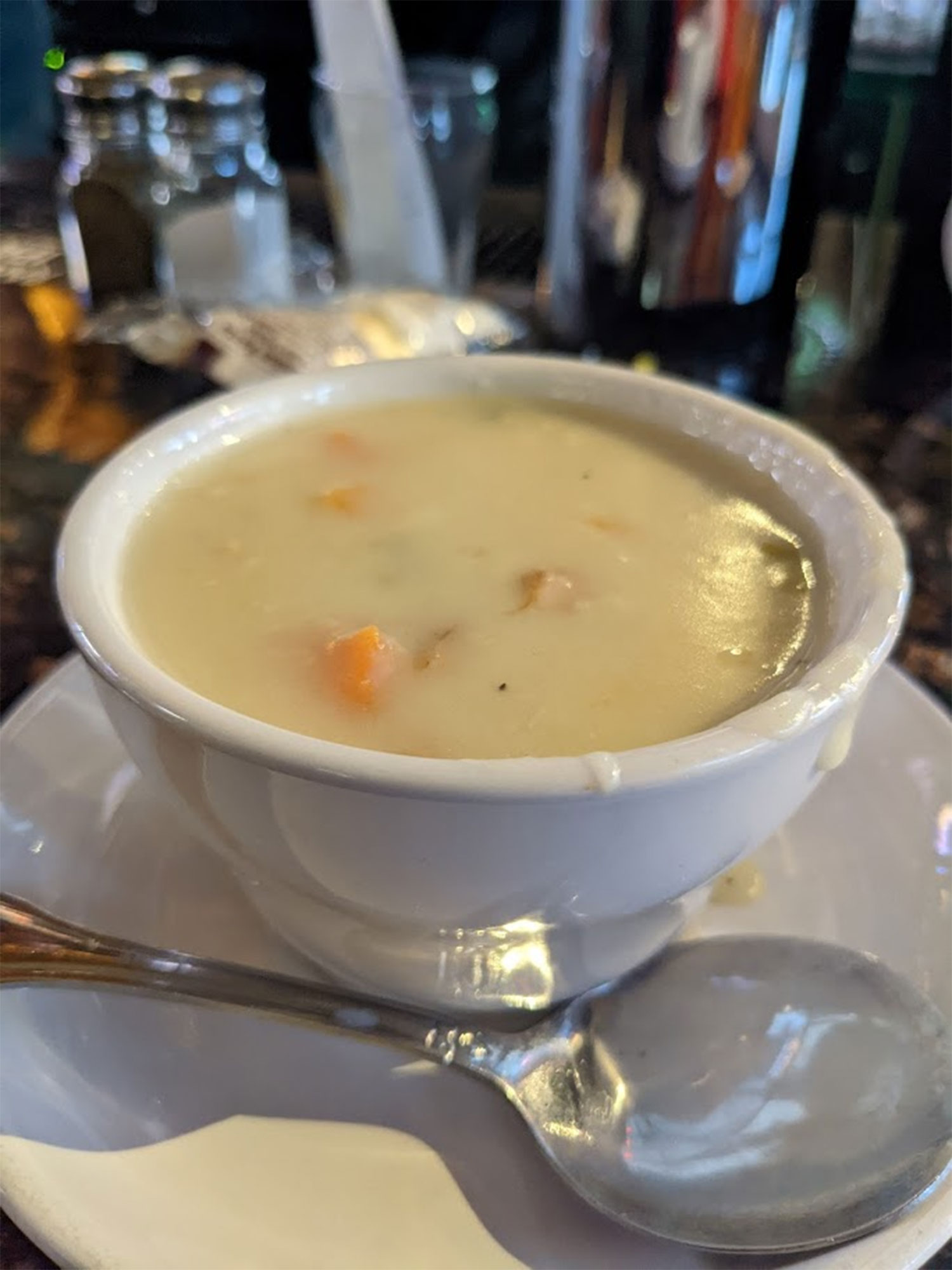 I didn't notice if it was mentioned anywhere if the haddock and walleye on the combo would be beer battered or breaded, and I forgot to specify what I wanted when ordering, but when the meal arrived it contained one piece of beer battered haddock, one piece of beer battered walleye, two pieces of breaded perch, and two pieces of breaded bluegill. All of the fish shared three characteristics: the fillets were fresh, high quality cuts; the inherent flavor of the fish was mild; and the thin coating had a more robust flavor than the fish itself, but not markedly so. A mild beer flavor came through the batter, and it had a buttery, flaky crunch. The tartar was almost straight down the middle, but like a bowling ball going down the middle of the lane, it knocked down plenty of pins.
For a restaurant that serves Reubens and corned beef sandwiches, there wasn't anything noteworthy about the marbled rye bread, not that there needed to be. The cup o' slaw seemed basic on first bite, but the farther down I dug, the sweeter and juicier it became. Finally, perhaps the colcannon potatoes had cabbage or kale mixed in it, as the Irish dish usually does, but if it did, I missed it, and instead found red potato skins, slivers of carrot, and seasonings. It's not often I pass up potato pancakes, and I had no regrets.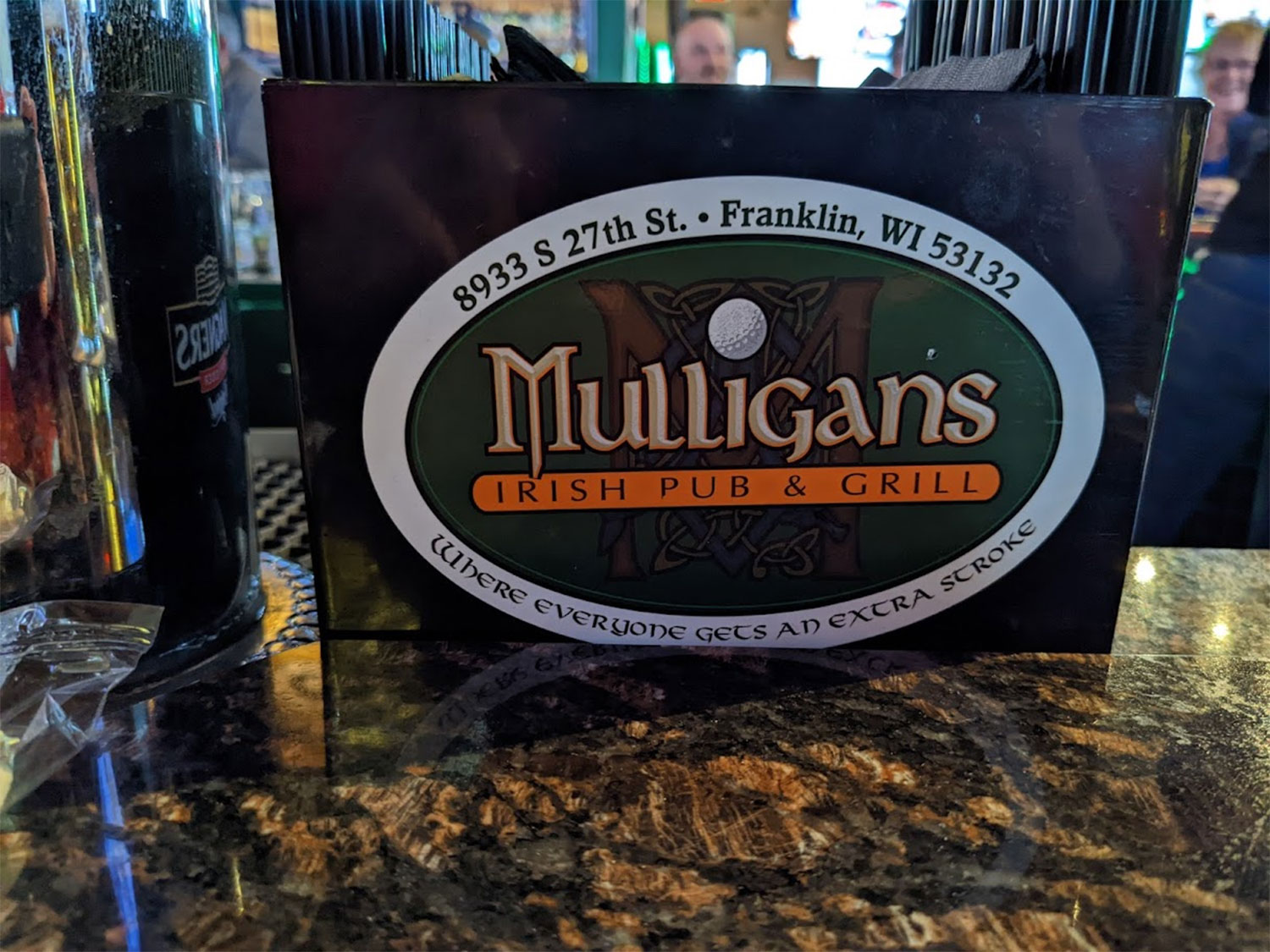 The tagline of Mulligans is "Where Everyone Gets An Extra Stroke." I didn't feel like having one right at the moment, and hope to stay healthy for years to come, so I decided not to order any extra pieces of haddock. The fisherman's combo was plenty enough, especially since I had eaten a slow cooker's worth of corned beef and kraut the evening before. With four varieties of fish, all of choice fillets, and with the option to have them beer battered, breaded, or baked, you are sure to find a fish fry right for you at Mulligans, whether it's near St. Paddy's Day, or just another Friday.
Takeaways: Santana and Rob Thomas chowder; four varieties of fish and a weekly special; subtle flavor in excellent fillets; add extra pieces of haddock to any fish fry for $3; colcannon potatoes.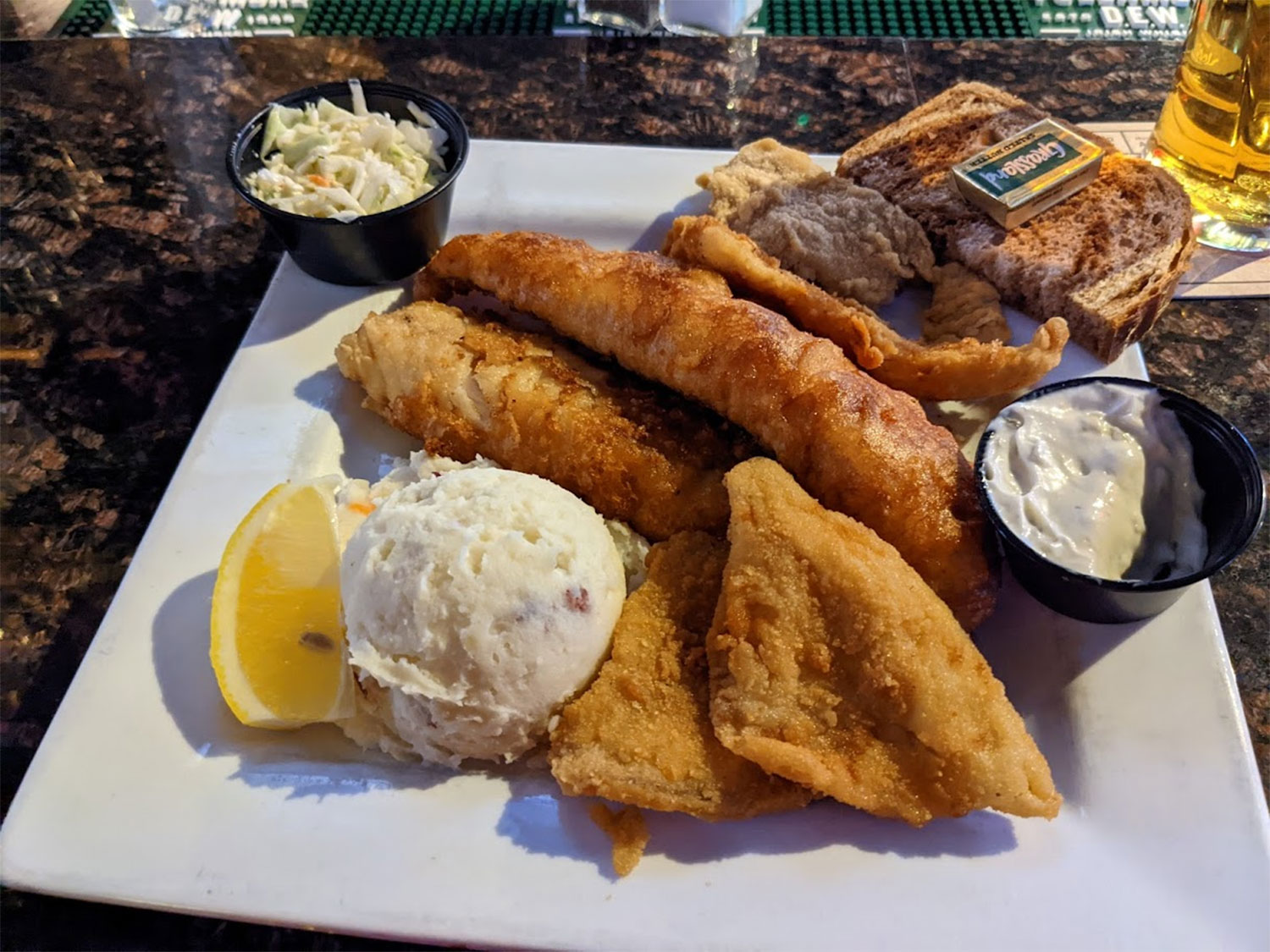 Note: Fish fry #428 was at the White River Fish Market in Broken Arrow, Oklahoma, just outside of Tulsa.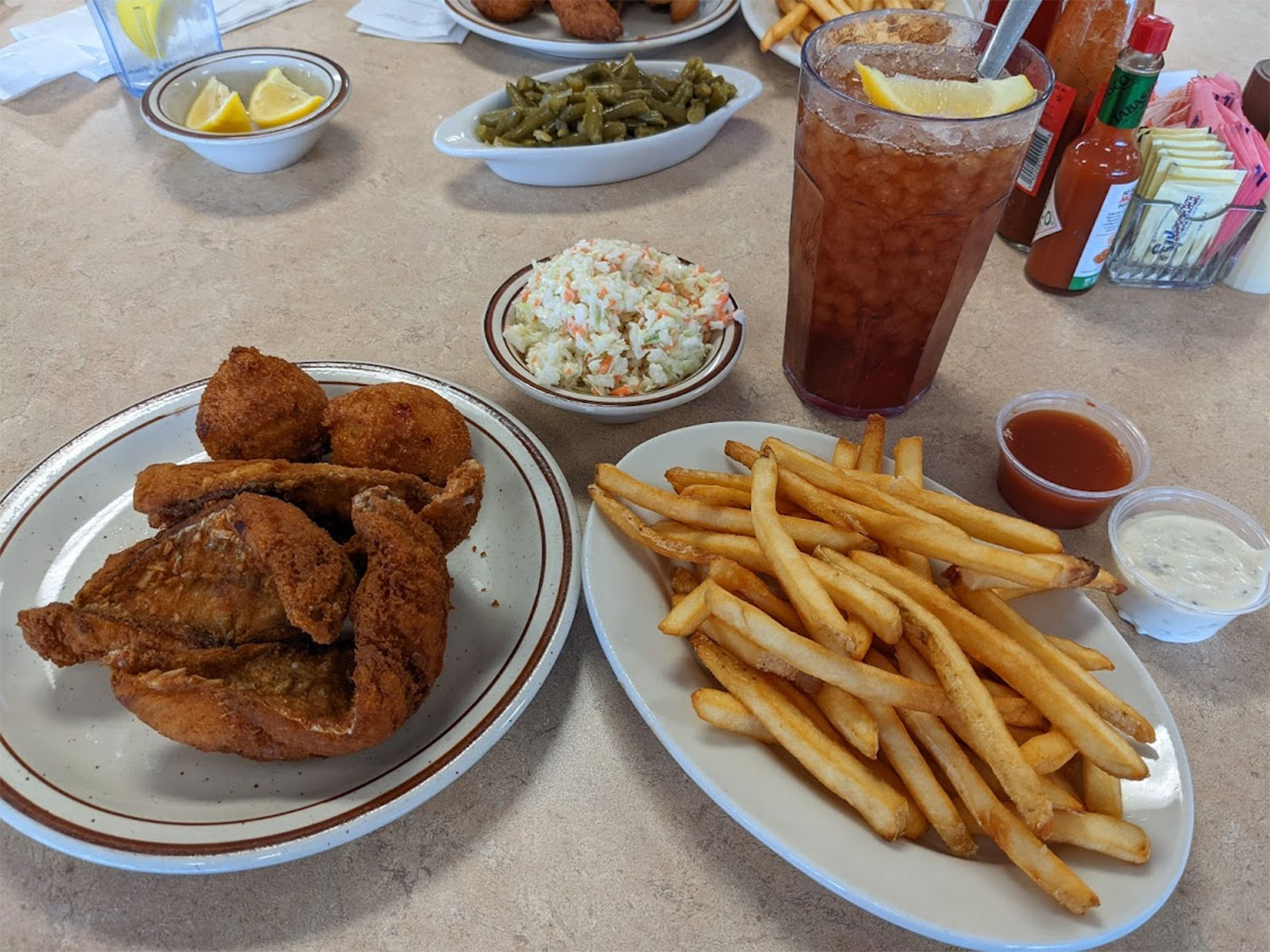 Exclusive articles, podcasts, and more. Support Milwaukee Record on Patreon.
---
RELATED ARTICLES