On November 16, a sold-out crowd packed Cactus Club to hear Milwaukee singer, rapper, producer, multi-instrumentalist and all-around visionary Klassik reinterpret time-tested spirituals, hymns, and anthems in ways they've never been performed before. After amassing quite a catalog of aged adaptations—including a version of Woody Guthrie's "This Land Is Your Land" for Milwaukee Art Museum, a take on "Amazing Grace" for our Public Domain series, and being half a duet of "Ship In The Sky" during Johanna Rose's Guthrie Uncovered concert—Klassik decided it was high time to record his takes on old, culturally-significant material for an album he's calling American Klassiks.
Klassik says the set was organized to honor his late father, Robin Abston, and to serve as an artistic reaction to the tumultuous landscape throughout the country.
"I think the current social and political climate necessitate that a few elephants in the room be addressed," Klassik says. "My peers and I, I think, confront opposition and hate, bigotry, ignorance—all of the things kind of running rampant—most articulately through our musical voices."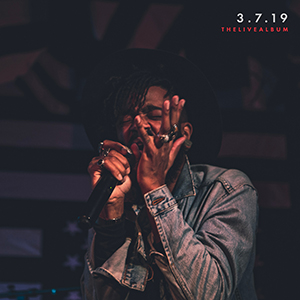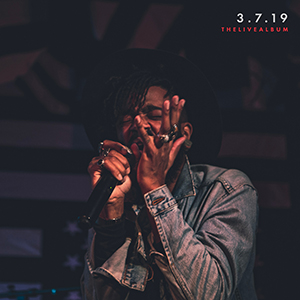 With the musical backing of SistaStrings and Nickel&Rose, Klassik treated the Bay View venue to thoughtful, emotional, and captivating versions of each of the classics listed above, as well as "Swing Low Sweet Chariot," what he's dubbed "The Black-Spangled Banner," and more.
"These songs are a declaration that we will adapt, we will improve, and we will persevere through the opposition of ignorance and hate," Klassik says. "The original songs share common themes of hope, pride, resilience, and faith. They are themes that were put into these songs in the last century or so that are needed now more than ever."
The process of American Klassiks started last February at a private showing, but the approximately 45-minute set evolved through the year to take an exciting and inventive new shape once it came time to record. Audio engineer Lodewijk Broekhuizen captured the set and handled post-production and mastering in addition to live-mixing the show. The final product is something that demands to be heard and a piece of work that Klassik, justifiably, is quite proud to have out in the world.
"Everyone was connected, on stage and off, and I think that all of us involved agree that radiates through these recordings," Klassik says. "The rawness of it all, the fact that utilizing so many instances of improvisation produced such cohesive and moving pieces, all of that truly produced something special that I think we all will remember."
Whether you, too, are remembering what you witnessed and heard back on November 16 or you're experiencing it for the very first time, you should listen to American Klassiks below. The album is available for download on Klassik's Bandcamp page (pay what you want).