The fate of the former Columbia Hospital on the campus of the University of Wisconsin-Milwaukee (3321 N. Maryland Ave.) seems to change every other week.
UWM bought the six-building complex in 2010 for $20.2 million. In 2019, the university announced plans to demolish the oldest chunk of the complex—built in 1919—to make way for green space. But in February 2022, a neighbor filed a petition with the city's Historic Preservation Commission, seeking historic designation for the long-vacant chunk. That historic designation was granted in April, requiring UWM to receive Commission approval for any further exterior work (including demolition). But UWM plowed ahead with initial demolition plans anyway, and the city filed a lawsuit. That lawsuit was dismissed in July. The city is now appealing that dismissal. UWM is still slowly going ahead with demolition plans. Good grief.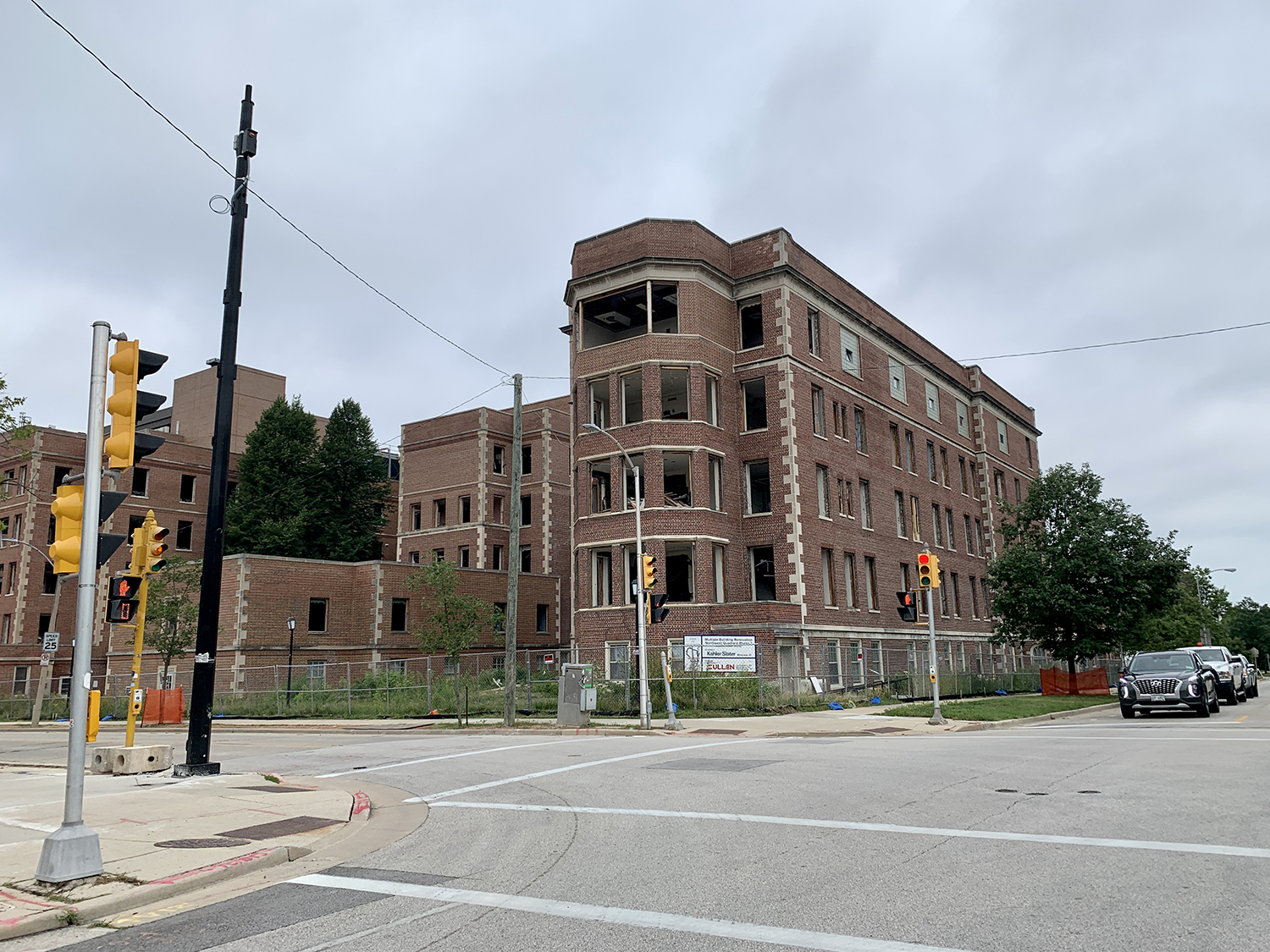 All this for a crumbling old building that costs UWM more than $200,000 a year to maintain, and would cost them nearly $100 million to repurpose into a STEM space. All this for a building that has no significant historical value beyond being [checks notes] "a good example of the Georgian Style as utilized for a medical institution that has retained its architectural integrity," and being "one of a handful of hospital buildings that survive from the prodigious and important architectural firm of Schmidt, Garden & Martin." In other words, it's just an old building. (UWM plans to keep newer portions of the complex—added through the '60s—which have repurposed as classrooms and daycare facilities.)
Anyway, with the fate of this thing still up in the air, please enjoy 16 pictures of it in its current state. (The photos were taken August 18.) As you can see, all the windows have been removed and the place looks like hell. It's certainly a welcoming sight for incoming freshmen moving into the Sandburg dorms across the street. Hopefully these students will properly appreciate this hollowed-out eyesore as a "good example of the Georgian Style" as God, the Historic Preservation Commission, and a random neighbor intended.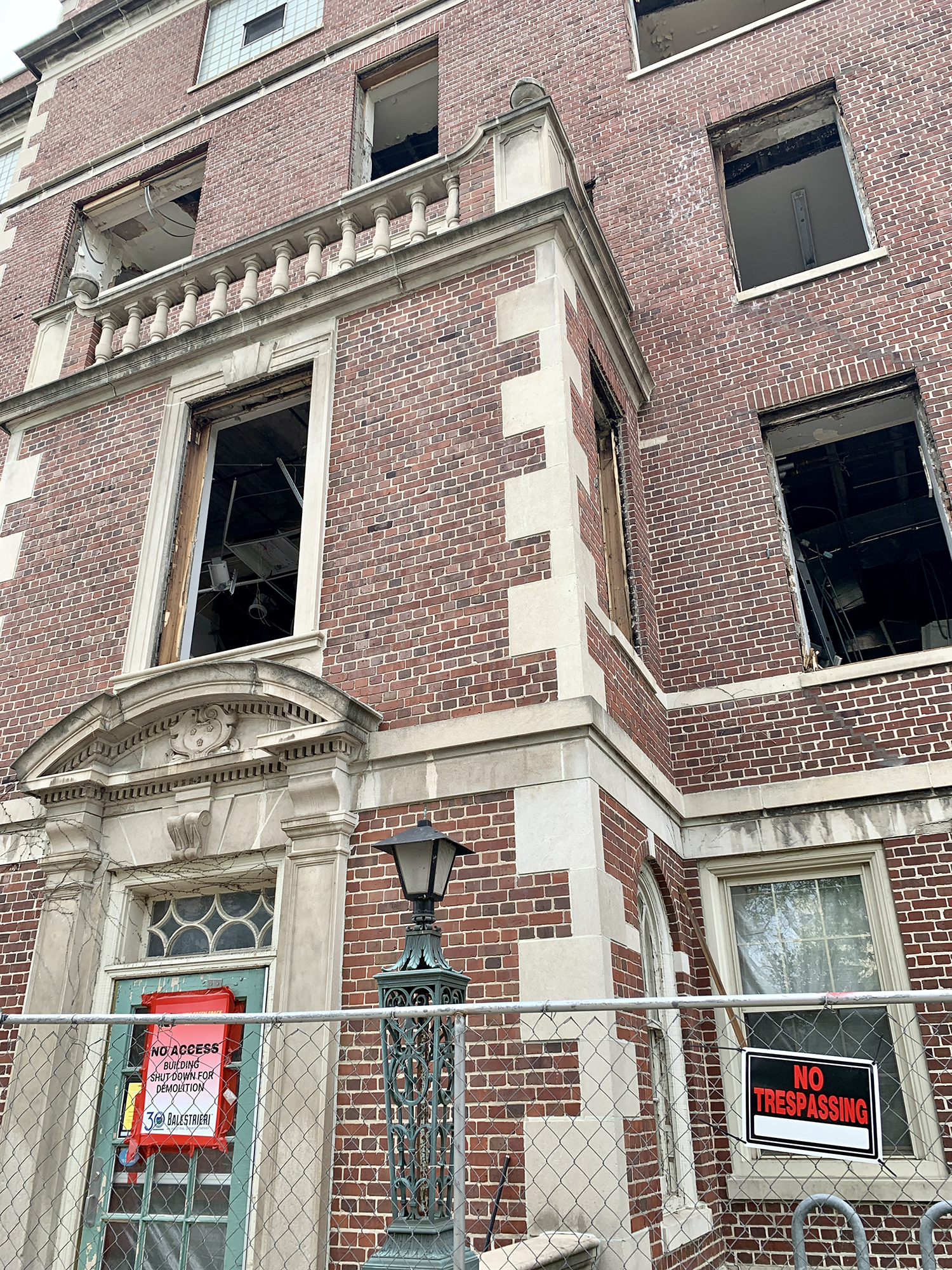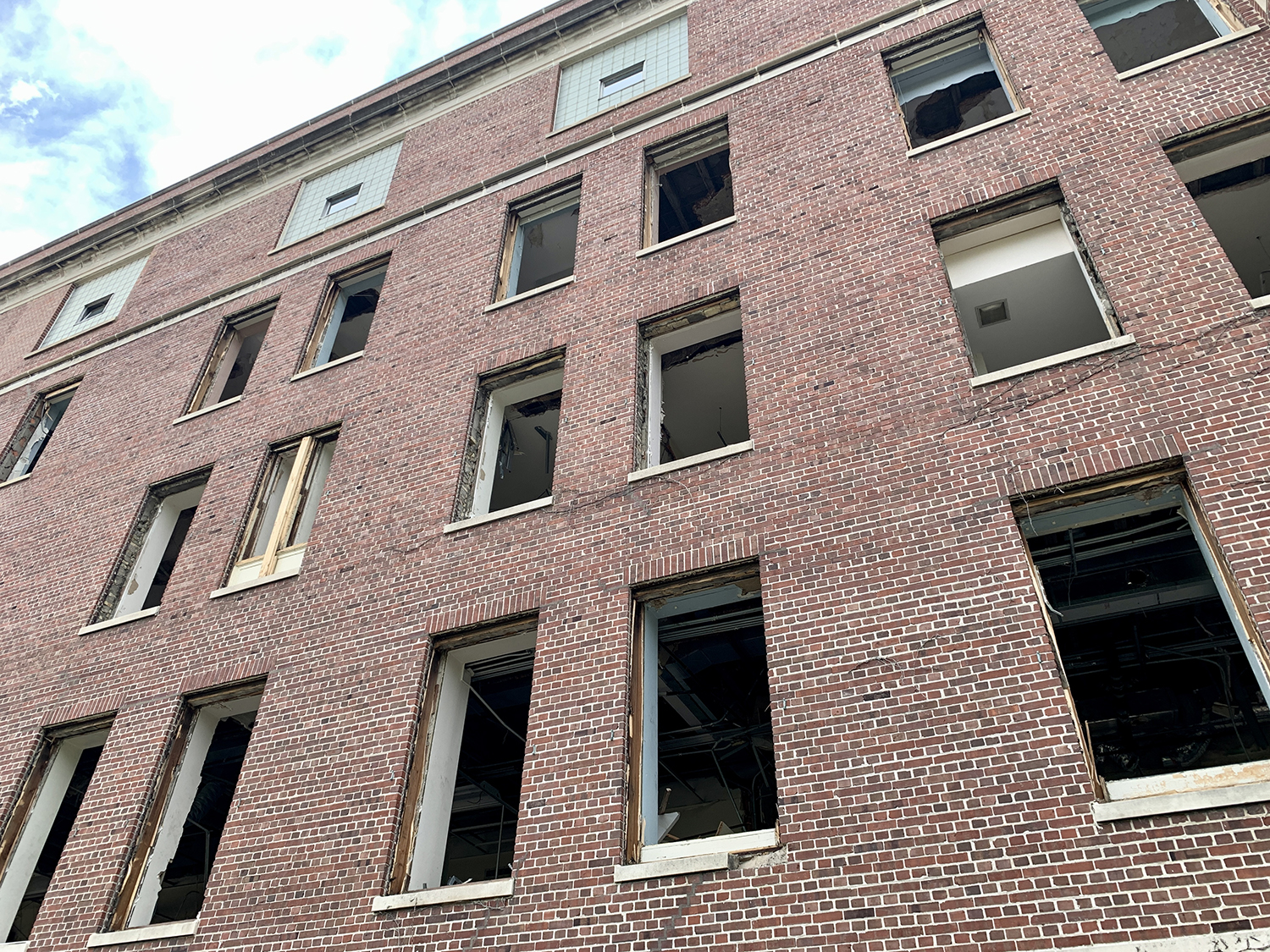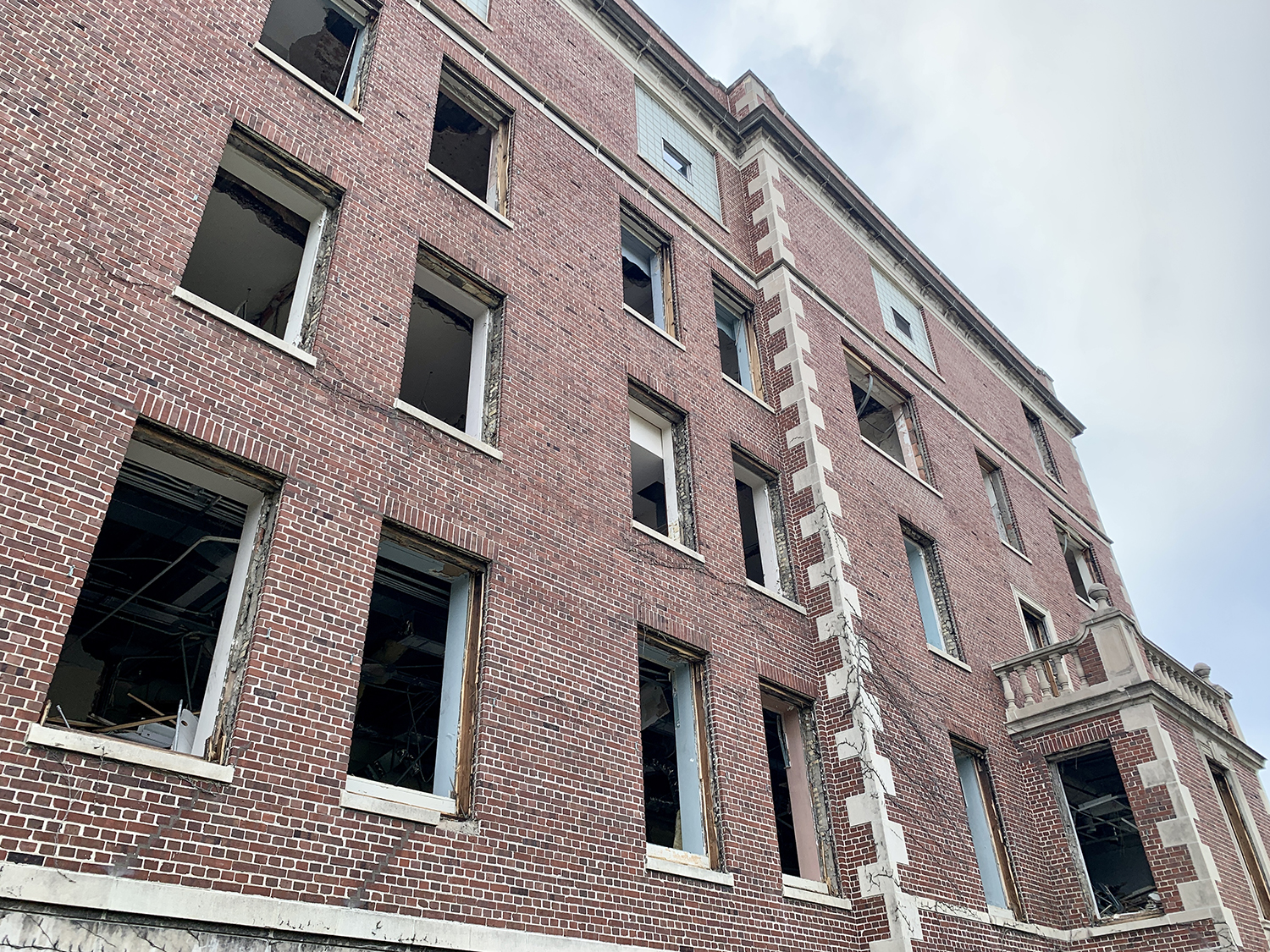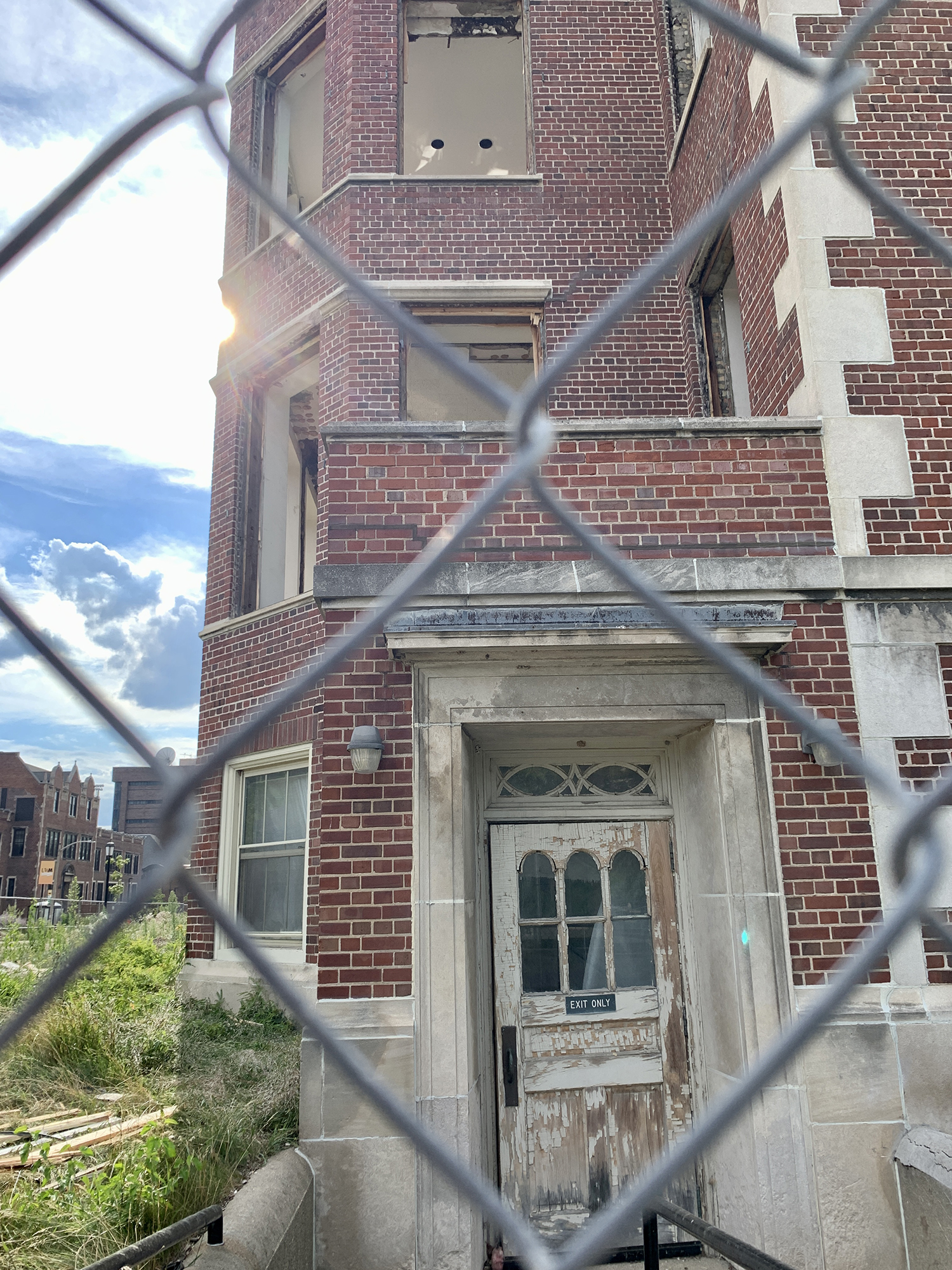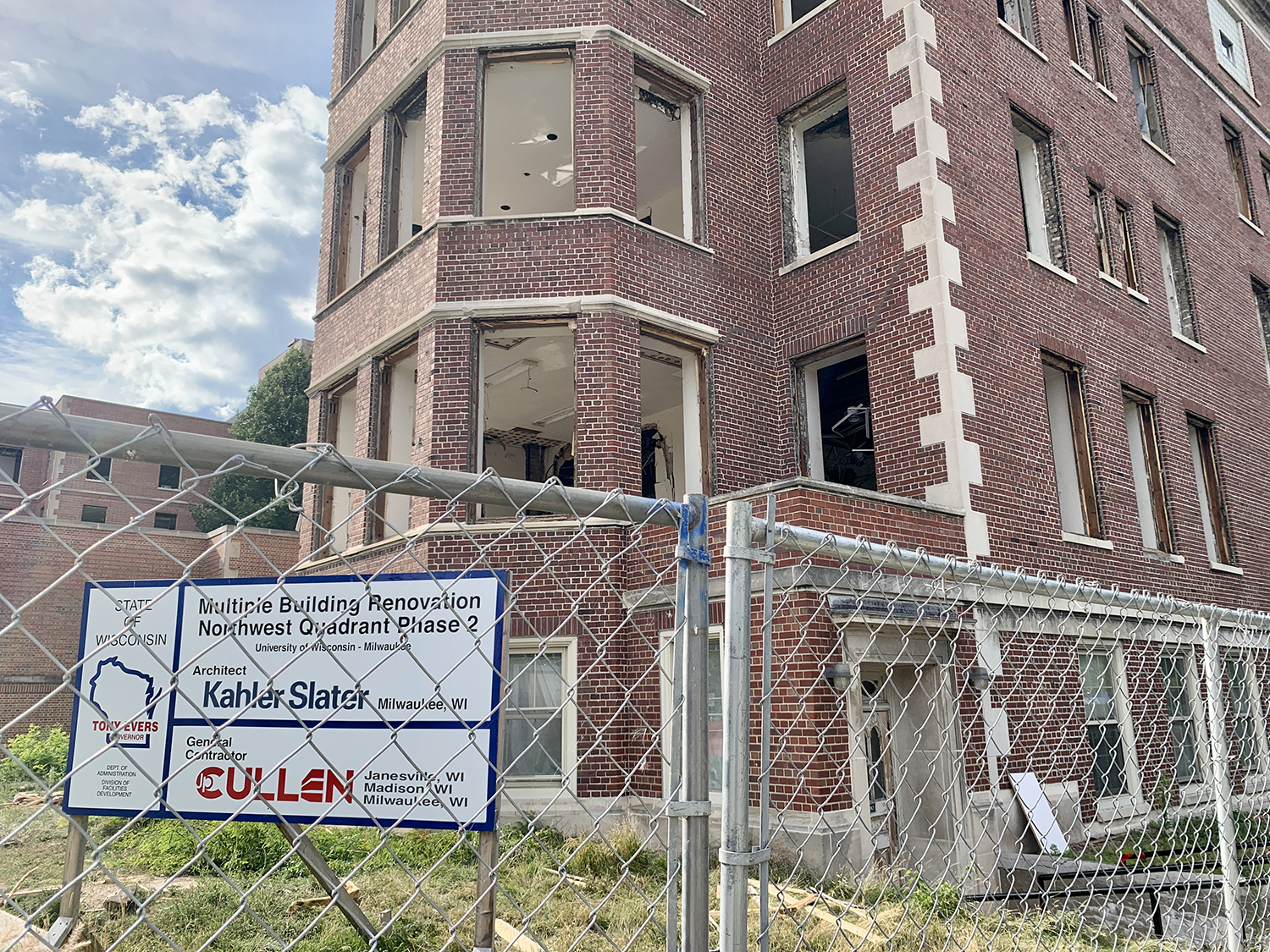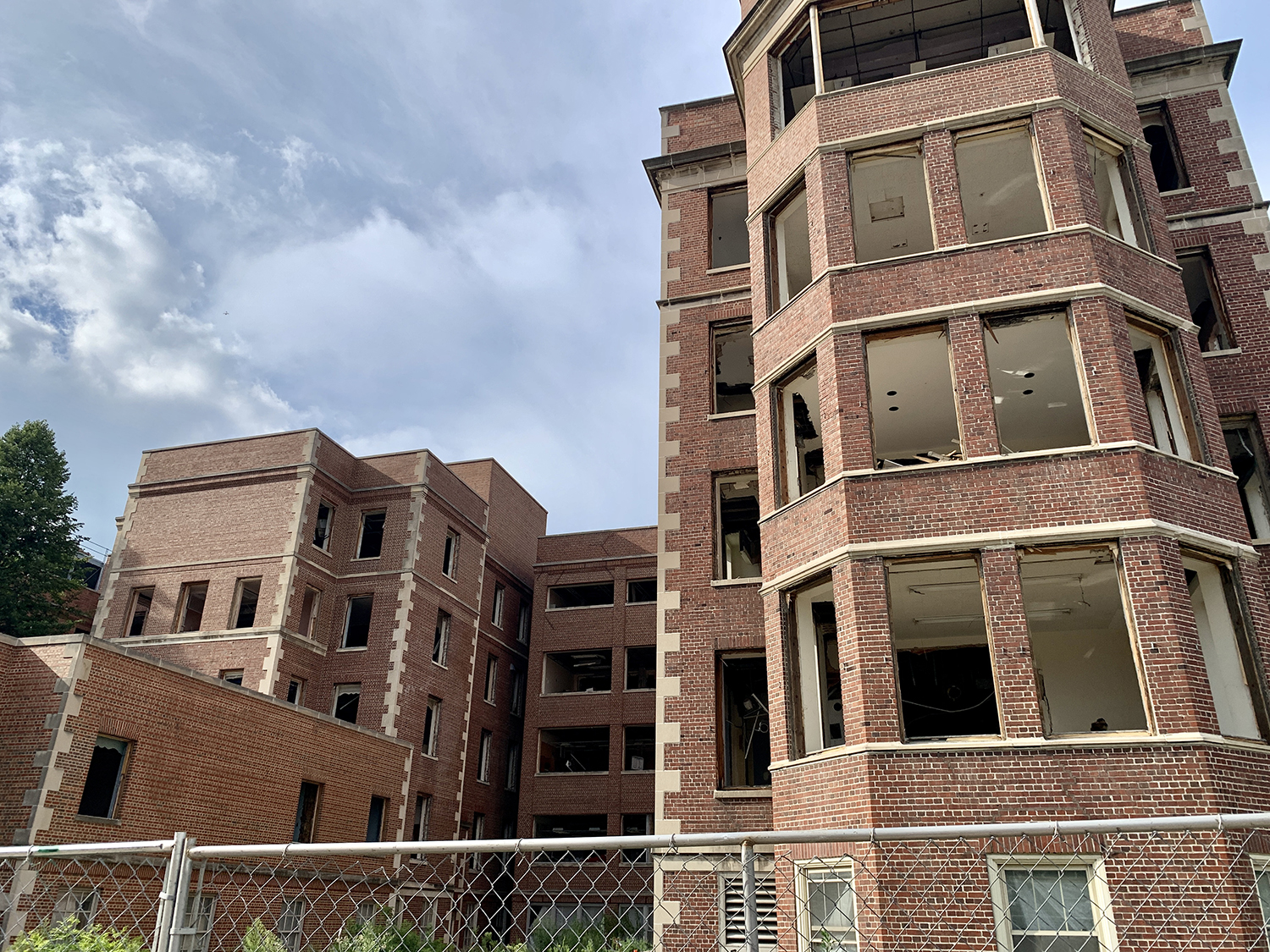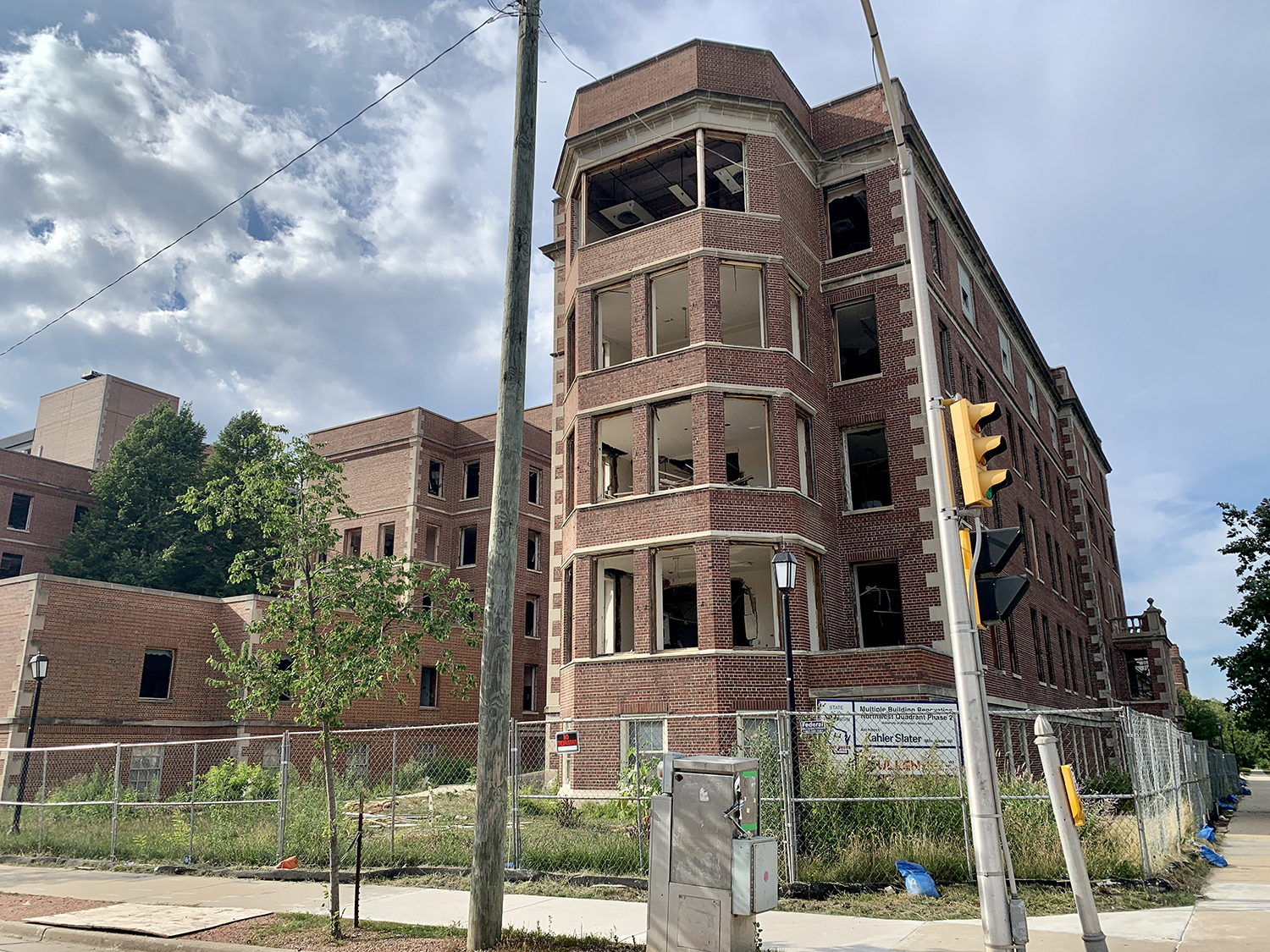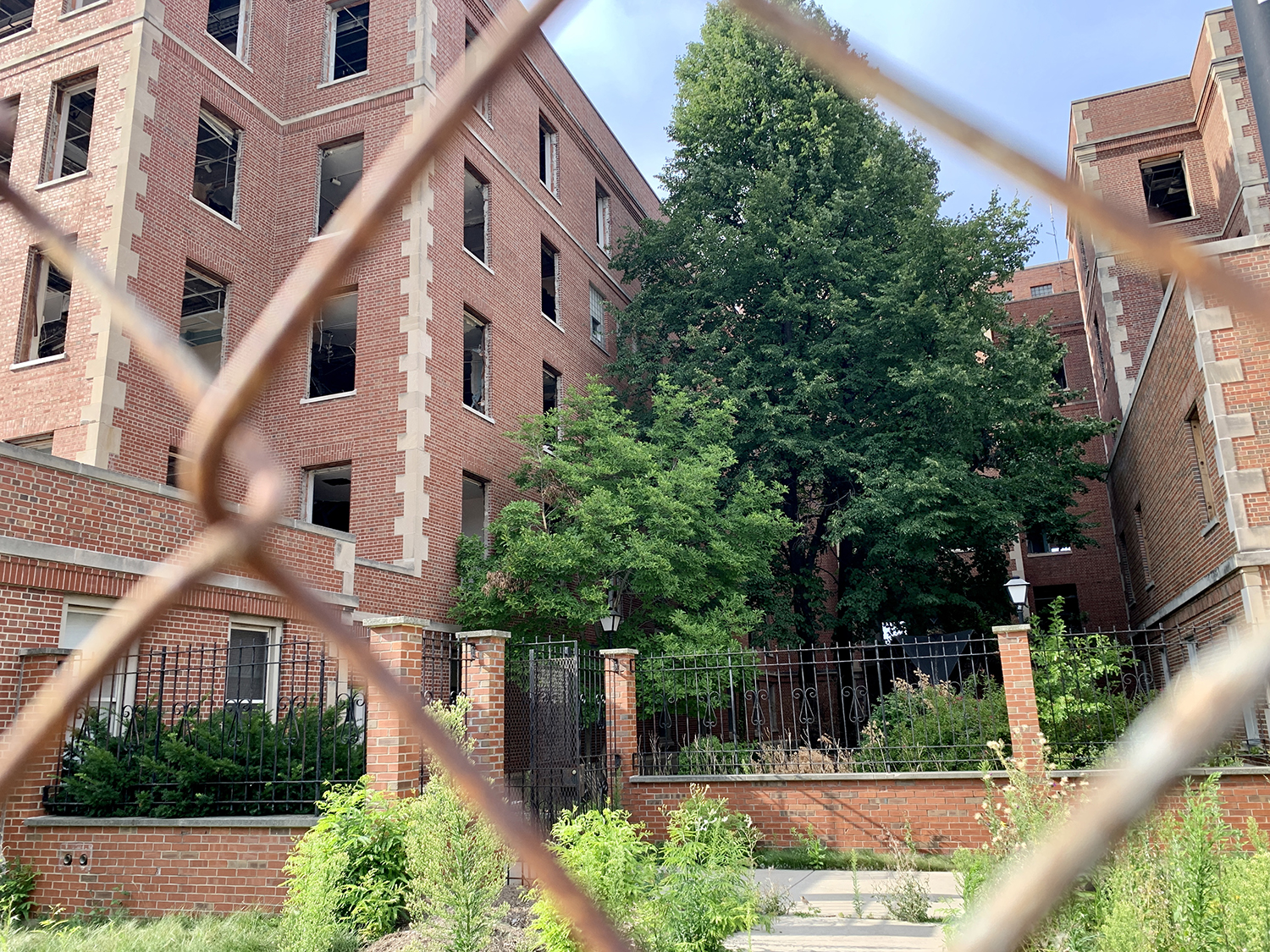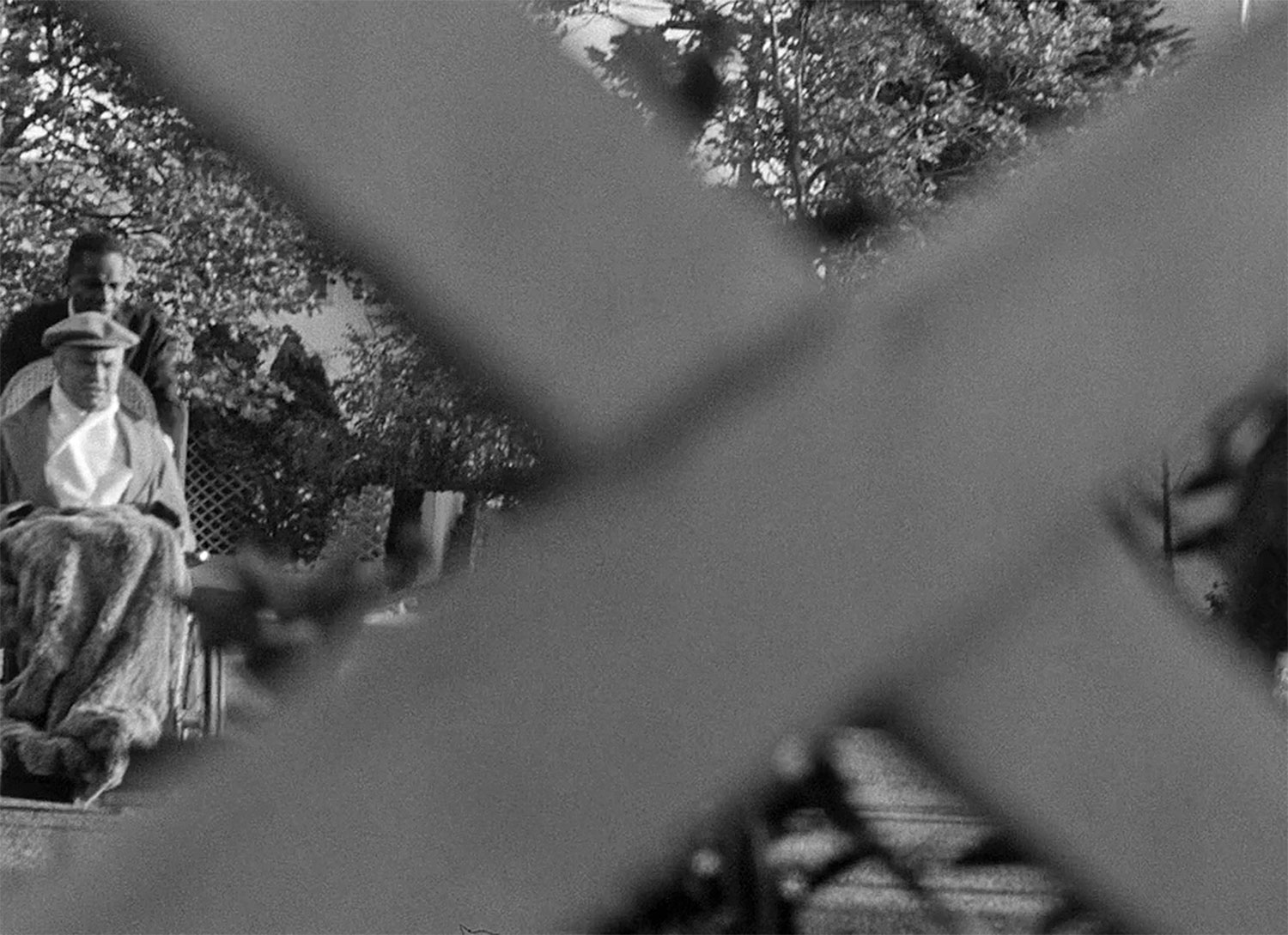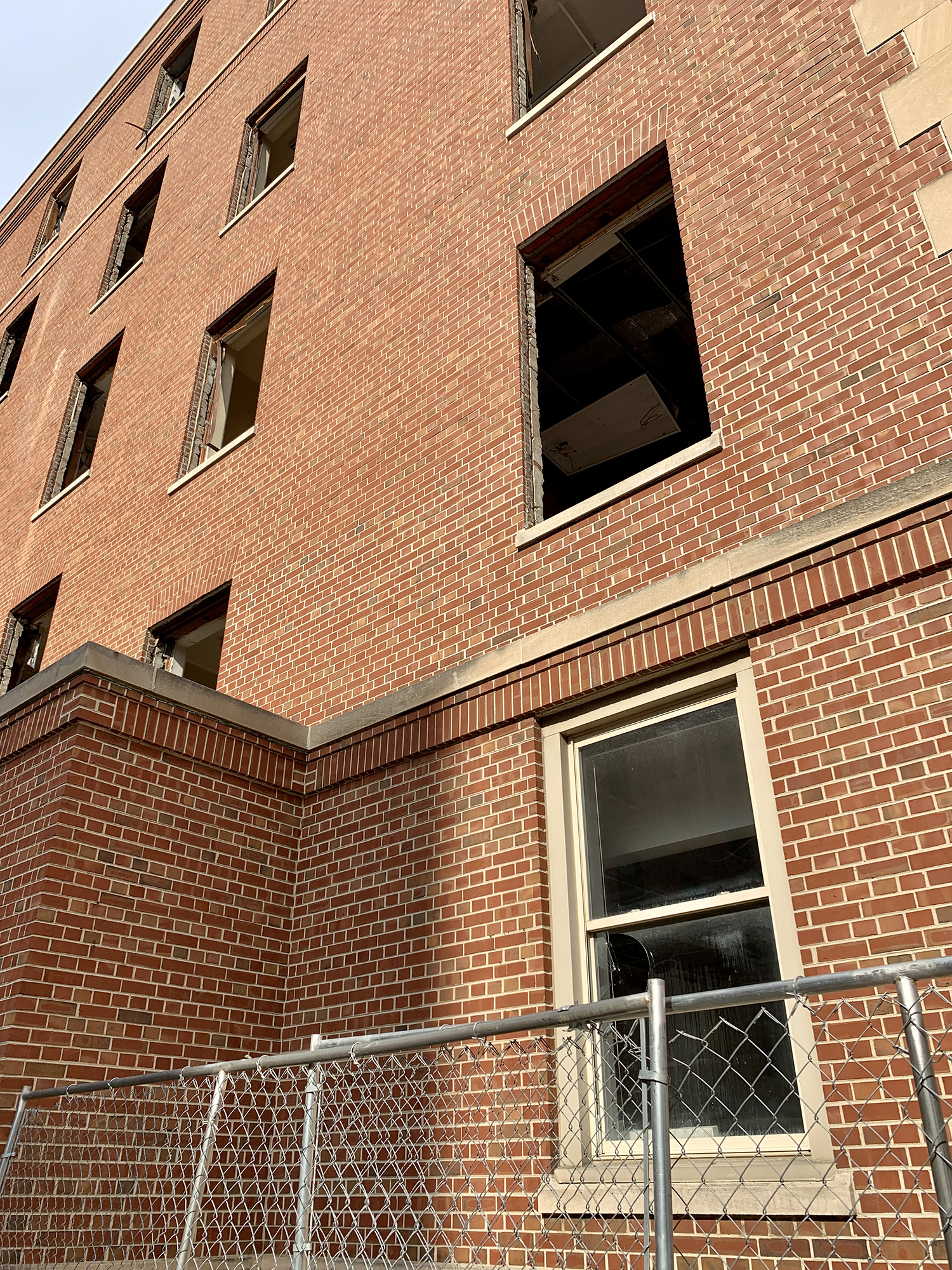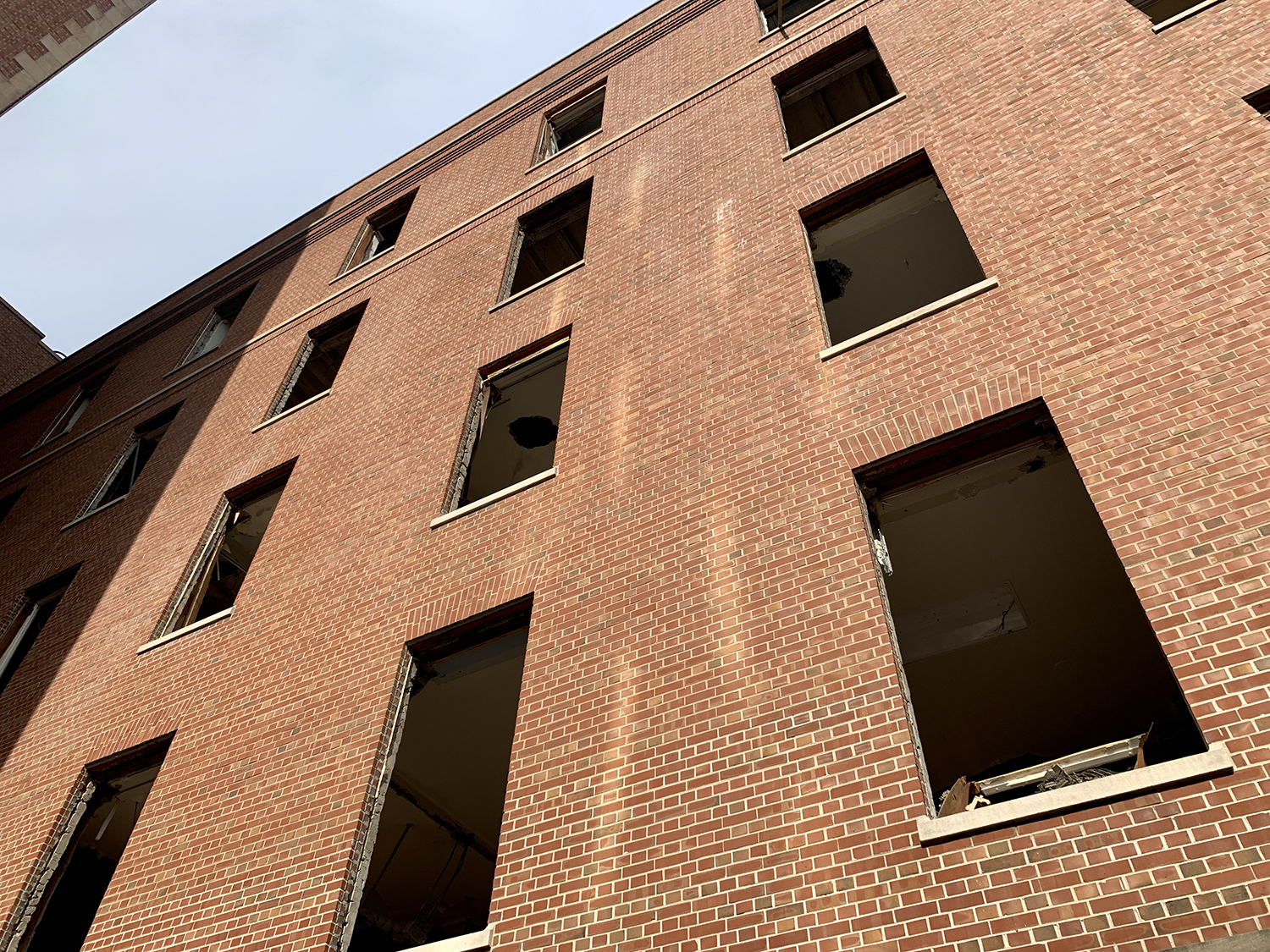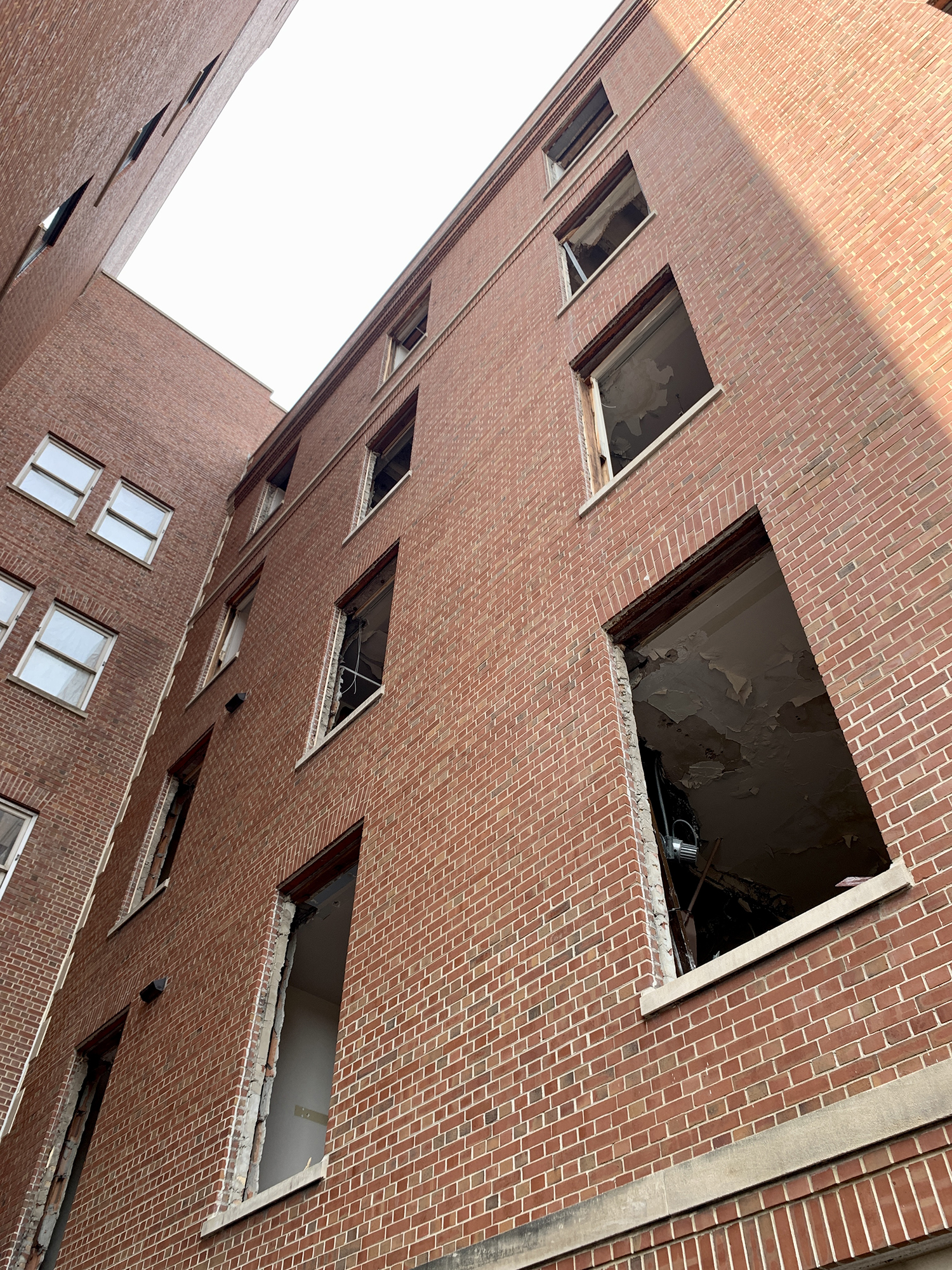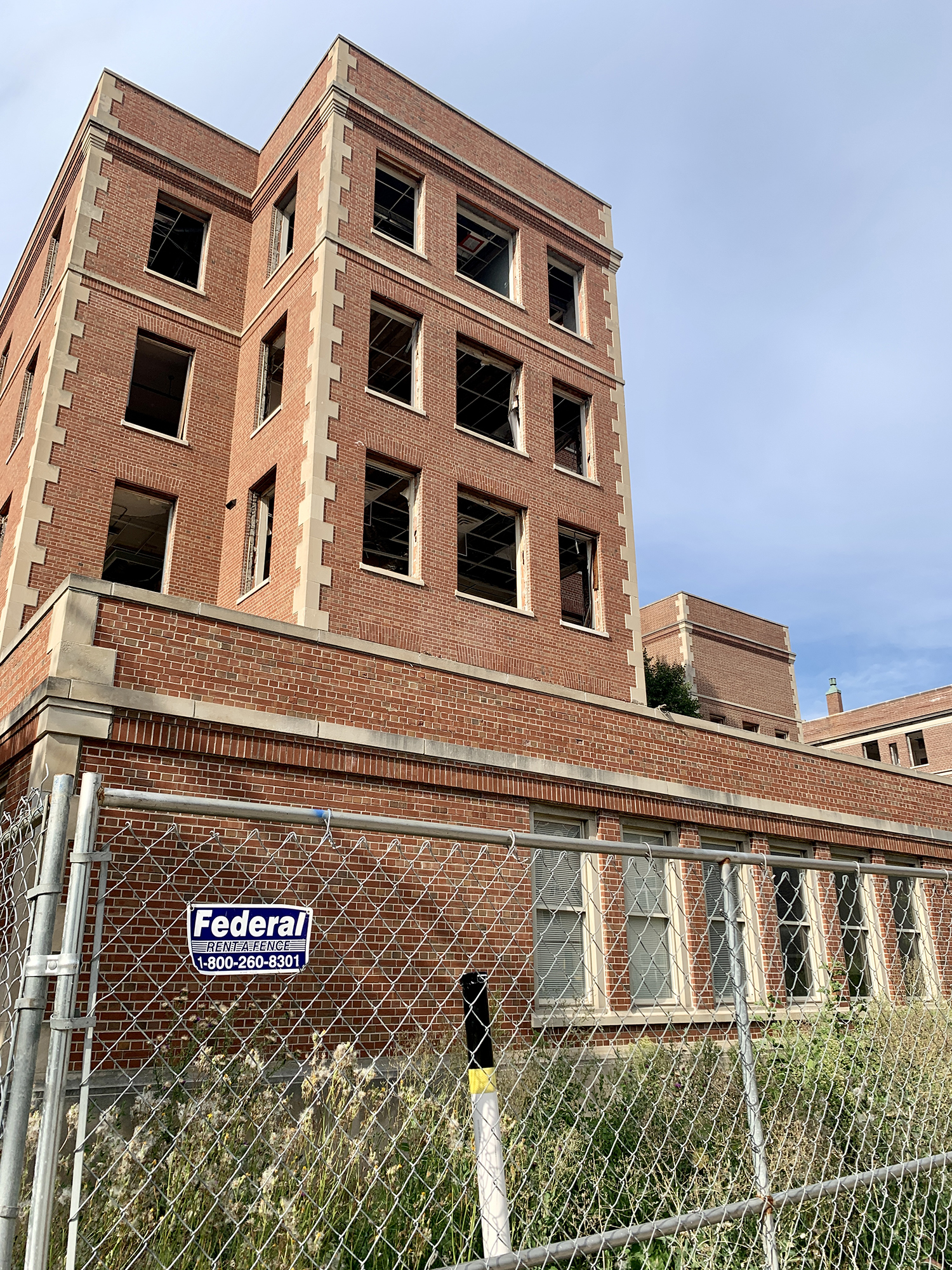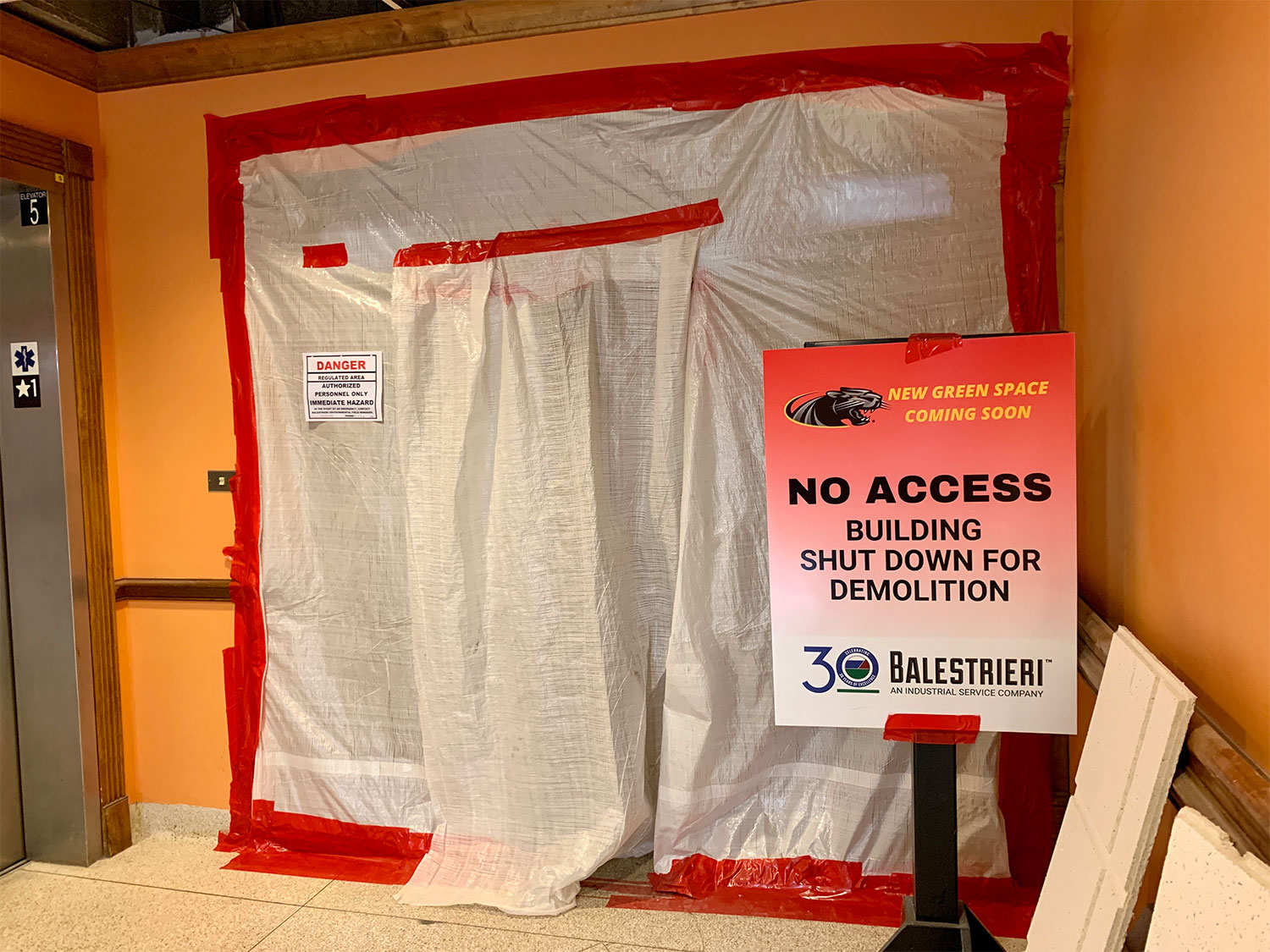 Exclusive articles, podcasts, and more. Support Milwaukee Record on Patreon.