The "25 Facts" series features people, places, and stuff that make Milwaukee great. These articles are meant just for fun and we have nothing but love for everyone included.
Hooray! Today's the day you've all been waiting for. After weeks and weeks of staring at screens indoors, the moment has come to get cleaned up, get dressed, and walk over to your couch to stare at your screen and read another list of mildly amusing pieces of information about the city in which you live.
However, since today (April 14 aka "Milwaukee Day") is the commonly accepted day of celebration for the city in which you live (Milwaukee aka the city with 414 for an area code), we have decided to dress up our facts with a 414 theme today. All of today's facts will be about Milwaukee's associations with arrangements of 414 and April 14. If you're wondering why the April list is 14 facts and not 25 as in past months, it's because we're that serious about this theme. It's certainly not because of all the prep we've been putting into our telethon, which has left us with zero time to do anything else. Enjoy!
1. An anagram of "four one four" is "our eon of fur".
2. Thomas Szewczykowski was a Canadian-born tradesperson and saloonkeeper who served on the Milwaukee Common Council from 1911-1914. He died on April 14, 1947 – the same year the 414 area code was established.
3a. On April 1, 2004 (04/01/04), Tom Barrett was elected to his first term as the mayor of Milwaukee.
3b. Neither the Brewers nor the Bucks played on that particular April Fool's Day. There wasn't another April 1 without a Brewers and/or Bucks game until 2020 (both had games scheduled).
4. We've covered a handful of 414 facts in previous "Facts" articles. Instead of overlooking them or giving each of them their own entries in this new list, here are four reruns repackaged as one fact:
– Giannis Antetokounmpo's field goal percentage during his rookie season (2013-14) = 0.414
– Fred Roberts' 3-point field goal percentage during the 1992-93 season = 0.414
– The 413 area code is located in western Massachusetts; 415 is in San Francisco
– Milwaukie, Oregon's area code is 503, meaning "Milwaukie Day" is May 3
5. April 14, 2014 was Milwaukee Day (4/14) in the middle of Milwaukee Month (4/'14). On that day, both the Milwaukee Brewers and the Milwaukee Bucks played. The Brewers lost 4-0 to the St. Louis Cardinals and the Milwaukee Bucks lost 110-100 to the Toronto Raptors. So, in total, the Bucks and Brewers lost by a total of 14 points. The Brewers played at Miller Park, so no travel required, but the Bucks had to travel all the way back from Toronto to rest up for what would be the final game of Giannis' rookie season. The straight-line distance from Toronto to Milwaukee is 428 miles, or 414 + 14 miles.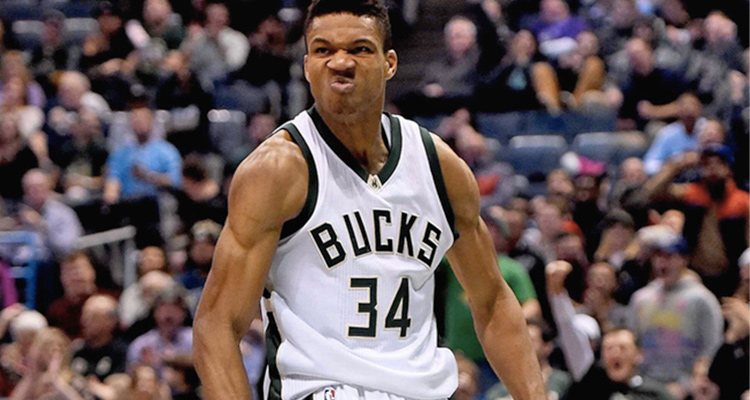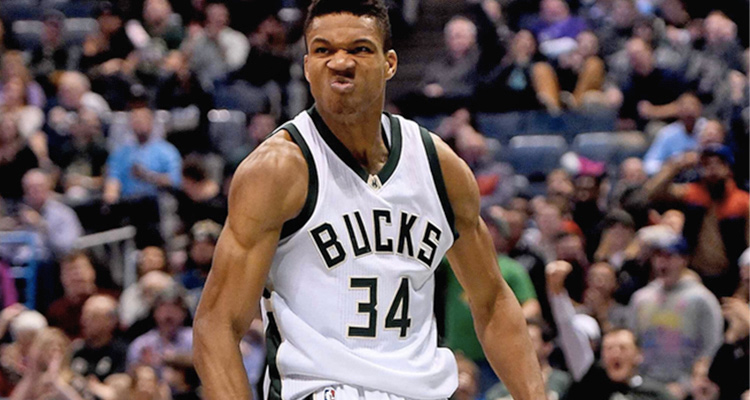 6. If you don't count the ones we wrote specifically about Milwaukee legends Giannis Antetokounmpo and Paul Kennedy, we've done 13 of these Not-That-Interesting articles. That means that this month's (April) installment is the 14th.
7. Some people who are much younger and cooler than us choose to say "414" instead of "WTF" as the numerals correspond to the number of points each letter is worth in Scrabble. W and F are both worth 4 points and T is worth 1 point. By that same theory, here are some other Milwaukee-related phrases that could potentially be 414tified.
• Fish Fry = Fish 414
• Fly Like An Eagle (written by Milwaukee's Steve Miller) = 414 Like An Eagle
• Miller Park Way = Miller Park 414
• My wedding vows are all Uecker quotes = My wedding 414s are all Uecker quotes
• "Hey, I vowed to meet Carl at Company Brewing for a fish fry and a few beers. Wanna come?" and "Yah. How about you walk here first, or is it too far out of your way?" = "414, I 414ed to meet Carl at Company Brewing for a fish 414 and a 414 beers. Wanna come?" and "414. 414 about you walk here first, or is it too far out of your 414?"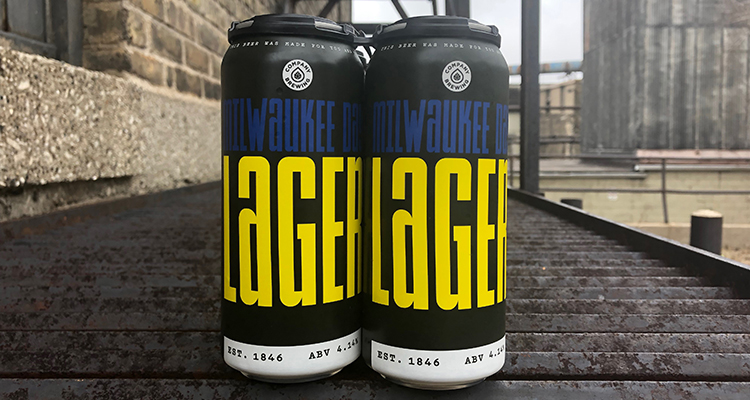 8. Speaking of Company Brewing, their Milwaukee Day Lager is 4.14% alcohol by volume.
9. Speaking of alcohol, 414 Pub & Pizza at 414 S Mill Avenue in Tempe, Arizona offers pizza, drinks, and karaoke for area college kids and other young adults. They're also a Green Bay Packer bar.
10. Speaking of other parts of the country, in Ludacris' "Area Codes", Milwaukee's 414 is mentioned just between Las Vegas' 702 and Indianapolis' 317. RIP Nate Dogg.
11a. Speaking of rappers who aren't from Milwaukee, here's "$4.14" by Mickey Trackz from the Bronx, New York.
11b. Trackz was born Mark Williams, a name he shares with a right-handed pitcher who played for various teams in the Milwaukee Brewers farm system during the early to mid-2010s. During (pitcher) Williams' college career at Marietta College, he played for Head Coach Brian Brewer.
12. Speaking of Brewers pitchers, left-handed pitcher Scott Karl began his Major League Baseball career with the Crew in 1995. During that rookie campaign, his ERA was 4.14.
13. Unrelated to anything we've been discussing, The Fatty Acids' Public Domain video of the song "Toyland" is 4 minutes and 14 seconds long. It's adorable.
14. Milwaukee Record's total website page views jumped by approximately 41.3% from 2018 to 2019. If there had been 64 more total page views for 2019 (just over 5 views per month), the increase would have been approximately 41.4%.  Thanks for reading anyway.