Somewhat lost in all the hoopla surrounding the $456 million expansion of the downtown Wisconsin Center (now known as the Baird Center) and the on-again, off-again removal of the "Portals and Writings Celebrating Wisconsin Authors" art installation (most of it is now being saved, fyi) is the removal of another convention center art installation. Yes, Milwaukee's beloved "polka escalator"—a.k.a. an escalator that plays polka music when you push a "PUSH TO PLAY POLKA!" button—will be officially deaccessioned on Friday, August 18. And Milwaukee is invited to a "public event of mourning and celebration" from 12:30-2:30 p.m.
The so-called "Polkalator" (located in the southwest corner of the convention center, leading to the Hilton skywalk) is part of the larger Polka Time! installation, created by celebrated Milwaukee photographer and filmmaker Dick Blau. Blau's handsome, historic black-and-white photographs of local polka bands and polka fans have lined the length of the escalator since 1998.
POLKA TIME! from Dick Blau on Vimeo.
The Milwaukee Journal Sentinel has a terrific piece on the drama surrounding the removal of Polka Time! (In short, Blau was caught off guard by the removal and suspected it had to do with past complaints about the main figure's tongue; Wisconsin Center District President and CEO Marty Brooks denies the tongue claim, and says the removal is simply part of the overall expansion.) Read that piece, and then mark your calendars for the 18th. We'll see you then, for a final ride.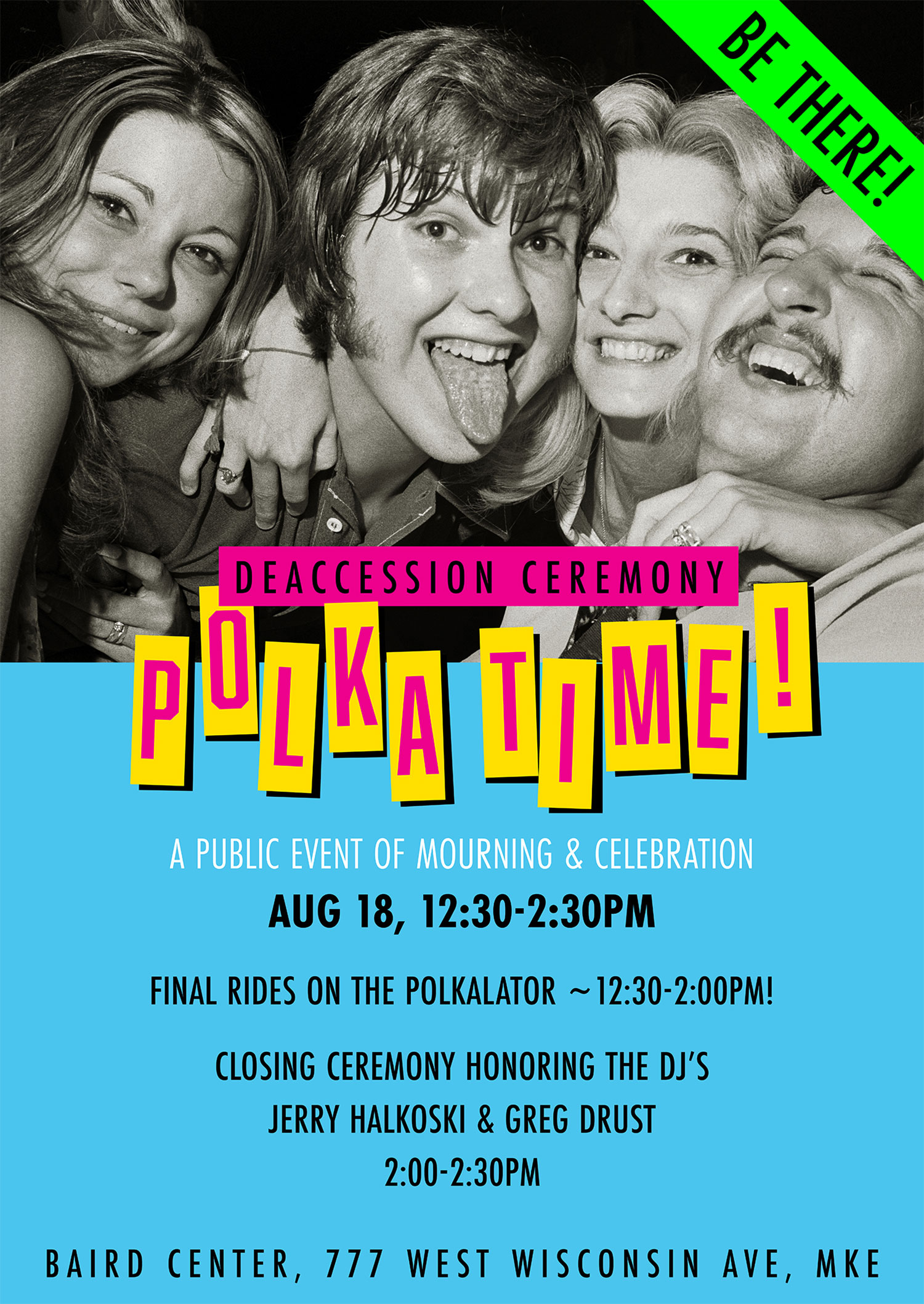 Exclusive articles, podcasts, and more. Support Milwaukee Record on Patreon.
---
RELATED ARTICLES
• When the night is at its darkest, just remember that Milwaukee has a polka escalator