Ah, the family business.
Generations in the making, and often born out of grandparents who immigrated to the United States to utilize skills they'd learned in their home countries, Milwaukee's tailor and alteration shops are an example of just how successful it can be to keep it in the family.
London Cleaners, perhaps the oldest such shop in Milwaukee, is still run by the Beltsos family, just as it has been for the last 100 years. Likewise, Joe Consentino took over for his father Guiseppe 11 years ago to keep Consentino's Alterations running in the same location for the last 25 years. In both examples, the intricacies of the business and the skills of the trade passed from generation to generation.
For Hyde Park on Wauwatosa's east side (6738 W. Wells St., 414-258-3892), this story is no different.
Erwin Strigenz was an experienced tailor when he arrived from Germany in 1957, naturally taking a job working under an established tailor in the current Hyde Park location. He would buy the business a few years later and soon employ his brother Joe when he arrived in the mid 1980s.
In subsequent years, the business remained exactly the same: a single storefront shop. Joe and Erwin measured customers in a sparse mirrored room in the front and completed all alterations on conventional sewing machines in the back.
Traditional needle and thread, polished steel scissors, and cloth tape measures lined the worktables, lit by low hanging neon lights. It was a shop devoid of frills or technology, a space solely dedicated to quality repairs and complicated alterations.
That is until now.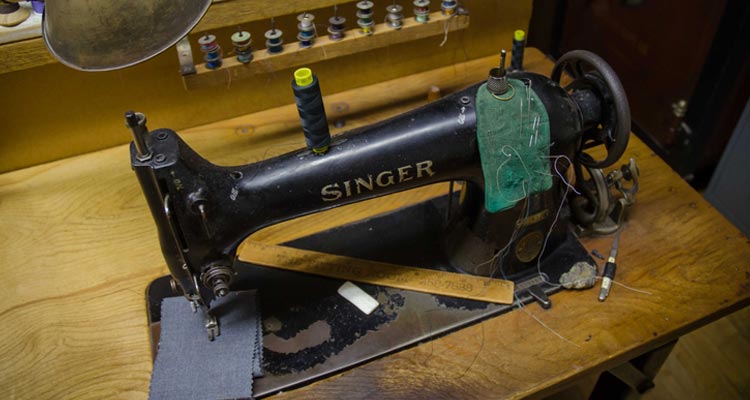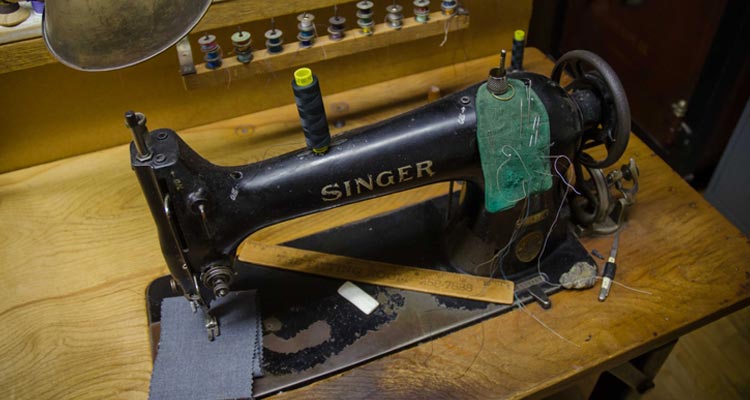 Linking yet another generation into the family business, Stringenz's granddaughter Sydney Deutsch renovated and re-launched the space earlier this year to include a small boutique.
"I had grown up coming here, and so when they said they were going to retire, I didn't want our family to lose the space. We're still very much a small-scale shop. We just updated the space a bit," Deutsch says.
Deutsch, who graduated from Mount Mary in Apparel Product Development, curates a retail portion in the shop, utilizing the storefront to showcase goods from local designers as well as obscure finds from New York, Chicago, and Minneapolis.
"I wanted to focus on things that are unique and fun, trendy and fashion forward," she says. "I feel like this neighborhood really embraces independently owned businesses, and so in return I hope to provide things you can't find other places in Milwaukee."
A distant cry from Erwin's barren shop walls, Hyde Park's shelves brim with women's apparel, distinctive accessories, striking jewelry, and gifts for the home. Deutsch focuses on affordable goods, and in turn is able to stay true to her intention to bring in new goods weekly.
The Hyde Park name, an acknowledgment of the neighborhood in the 1920s, stands in large letters over the front counter. Even the storefront windows balance old traditions with fresh ideas: meticulously designed by Deutsch's mother, the windows are rotating installations showcasing new retail items under the glow of decade-old Hyde Park neon signs.
Yet as much as Deutsch has breathed new life into the shop, the family tradition remains strong. Both Erwin and Joe still tailor in the shop several days a week, actively bestowing their experienced sewing skills to Sydney while maintaining their decade-long connection to the community.
"I definitely learned the basics of what tailoring is and how it works in school," Deutsch says. "But a lot of the stuff I have learned from my grandfather and uncle is different. There are so many little rules and tricks that only a tailor doing this for over 50 years would know."