In Search For The Perfect Packers Bar, Milwaukee Record contributor and Green Bay native Maggie Iken sets out to find the best Packers viewing experience Milwaukee has to offer. Catch up with previous weeks here.
I finally made it over to The Winchester for the first time. The Winchester, of course, is located in the former Two Bucks, whose controversial owner met community opposition after making racist remarks about patrons. The Winchester is in no way affiliated with that whole fiasco, though it did evidently purchase Two Bucks' contents, as everything looks similar. The new owners painted over everything that alluded to the bar's past, however, and added a bunch of Western-themed décor, including guns. Eh.
My favorite thing was the fact that they carry Wasatch's Jalapeno Cream Ale ($5). This sounds terrifying, I know. I hate flavored beer, but since it wasn't flavored with anything sweet, I took a chance. It's like if you were to take a drink of beer right after taking a bite of a jalapeno popper, which means I absolutely would live off of it if I could. Wasatch is based out of Utah and not a regular fixture in most Milwaukee bars, and I had never seen this beer here before. Besides that, there appears to be a standard offering of beer, including Lakefront and Milwaukee Brewing Company brews. They don't have a beer listing, for bottles or taps.
Food was overpriced. I ordered the Cowboy Pork Wings ($8.75) which were tasty, messy, and spicy. They were solid, but not worth nearly $9. I also got an order of waffle fries ($5.75) which were also fine and overpriced. I was full after eating and the flavors were spot-on, particularly the hot barbeque sauce on the "wings." If everything was about 20 percent less, it would be more reasonable.
The service was disjointed. There are kinks that are excusable during the first couple of weeks, but not a couple of months in. No one told me it was happy hour when I came in (I came in at about 6 p.m., and it was half-off taps until 7). I couldn't tell who was working and who was just a friend of an employee. I spoke loudly about wanting to grab one last beer before I left, and no one (despite definitely being able to hear) responded. Fine, I'll keep my $5.
Male employees wouldn't look me in the eye when I was trying to talk to them about football, but addressed my male friends. I overheard one of the male employees talk with another employee about how he enjoyed sleeping with people who weren't able to legally drink yet because they're "innocent." Perv alert.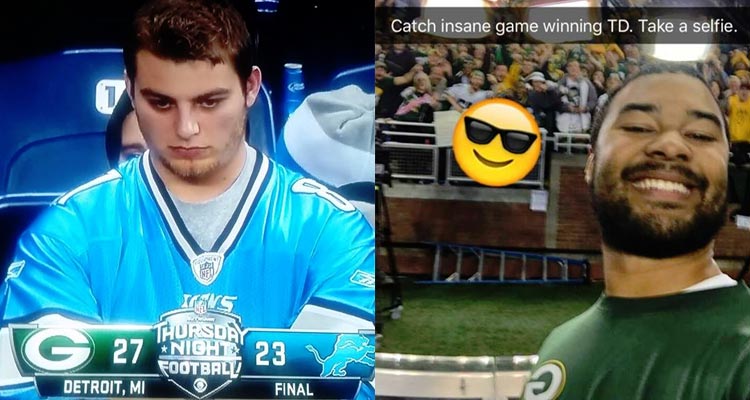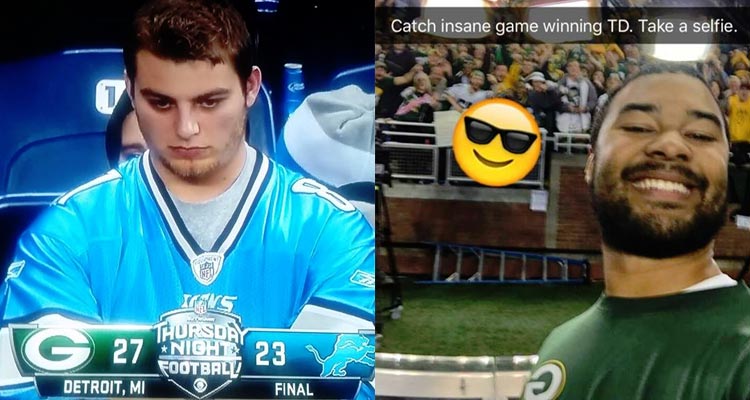 Onto something more positive: the win! The Packers could not stand to lose to the Lions twice in one year. I will admit that my spirits were low and my hopes waning. I did not believe the Packers would be able to produce a second half good enough to make up for an atrocious first. When I saw Aaron Rodgers rocket that ball up and into the end zone into the cluster of players, I held my breath. Defeat was becoming too familiar. When I saw Richard Rodgers in front of all the defenders, my eyes widened. A Hail Mary is a beautiful thing.
It was very reminiscent of the Michigan vs. Michigan State game a few weeks earlier. The home teams lost, and hilarious pictures of their mortified fans were taken.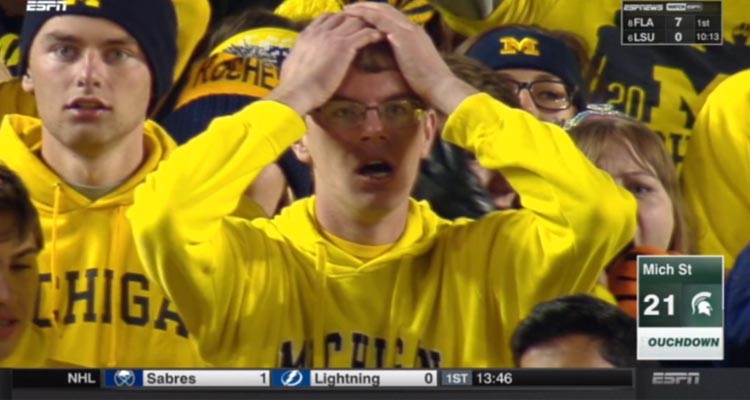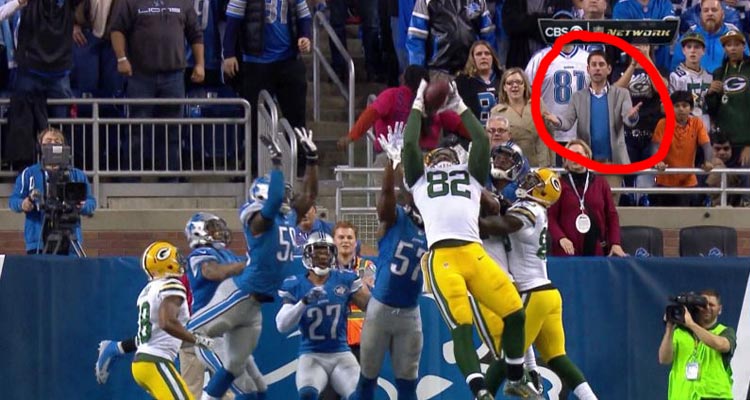 All in all, I'm not making a point to return to the Winchester. Maybe with more time, they can straighten out service issues. I would then be okay with paying the significant price I did. Too many things were out of place for this to be an enjoyable experience.