While the Packers are still technically in playoff contention heading into the penultimate weekend of the regular season, we've found ourselves mostly looking ahead to the offseason and all the personnel-related uncertainties that lay ahead. As Green Bay has struggled much of the season and 12 has looked like a shadow of himself pretty much the entire time, we've also been inspired to look back at past Packers playcallers with new eyes. Upon further review, we've come to a surprising conclusion: Don Majkowski ruled.
To be honest, we have very vague memories to the Majik-led Packers when we were young. However, we weren't old enough to really remember or appropriately appreciate him before his Green Bay tenure came to its unceremonious end. After looking back at his highlights, diving a little deeper into his past, and seeing what he's up to now, we're willing to say here in front of the whole world that—due to a mixture of his own performance and, well, who he isn't—Majkowski is now officially our favorite Packers quarterback to play for the team in our lifetime. Here are some reasons to support that.
1. He was legitimately good
Much of the Packers fan base (including us until recently) probably saw Majkowski as the league-average scrub who was rightfully removed from the starting role when an unproved QB Green Bay got from the Falcons showed any semblance of promise. Though Green Bay's decision to install Brett Favre as the starter obviously turned out to be the right one, the guy he was replacing was no slouch. In fact, Majkowski led THE ENTIRE NFL in passing in 1989. His astounding (for the time) 4,318 passing yards topped a list of quarterbacks that featured Dan Marino, Joe Montana, Warren Moon, Randall Cunningham, Troy Aikman, John Elway, Phil Simms, Jim Kelly, and various other capable playcallers. He was selected to the Pro Bowl and was runner up to Montana in MVP voting that season thanks to plays like this…
Unfortunately, nagging injuries prevented him from matching that breakout season (the only year in his career he played every game). Even though he missed considerable time in his six seasons in Green Bay, Majkowski is still in the top 10 in most of the over-century-old franchise's passing categories. He's even in the top five amongst Packers quarterbacks in all-time completions.
2. He was a underdog
Yes, Majik did all the above, and that's even more impressive upon realizing how unlikely he was to ever be a starting quarterback in the NFL. The Packers drafted Majkowski in the 10th round of the 1987 draft. As you're likely aware, the draft only goes to the 7th round now. There were 254 other players taken that year who were deemed by experts to be more likely to succeed at football's highest level. Still, the Buffalo-born quarterback earned the starting role in the league's smallest market and quickly (albeit briefly) won over Green Bay with both his play and his swagger on the field.
3. He was cool…by late '80s and early '90s Wisconsin standards
The flowing mullet, the copious amount of eye black, the high socks and arm bands, the "Majik Man" moniker. Majkowski was pretty much the epitome of cool in Green Bay from 1988-91. We don't make it to northeast Wisconsin as often as we used to, but it's possible (if not likely) he'd still be the coolest guy there today.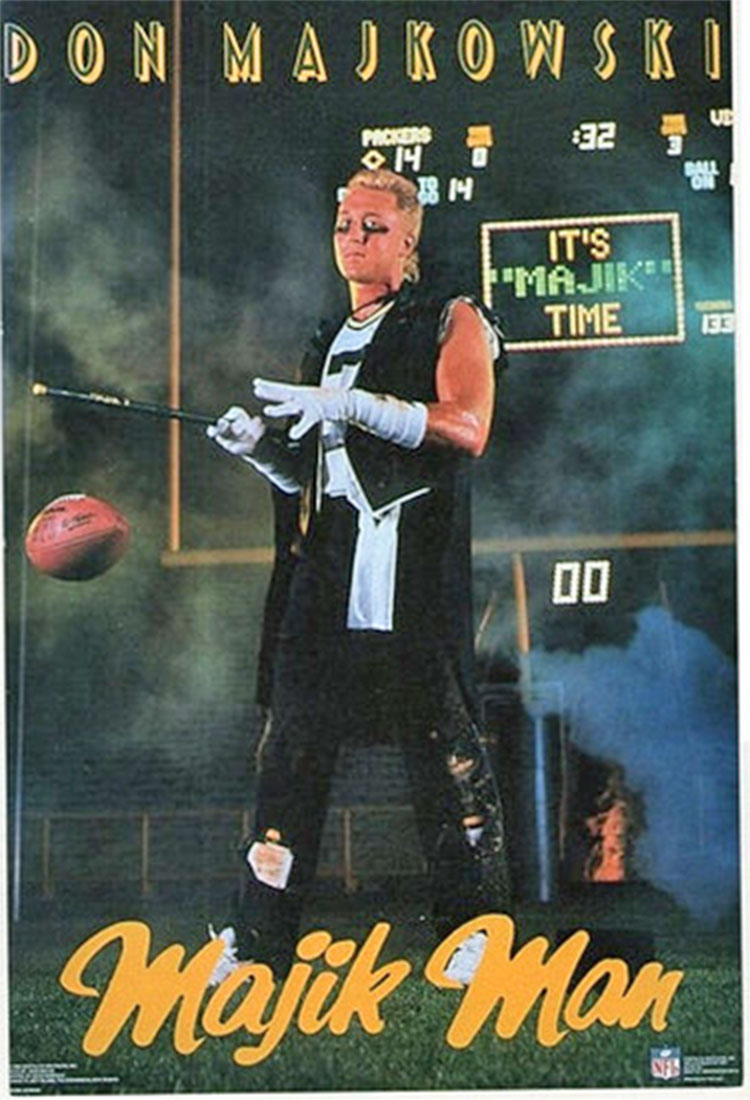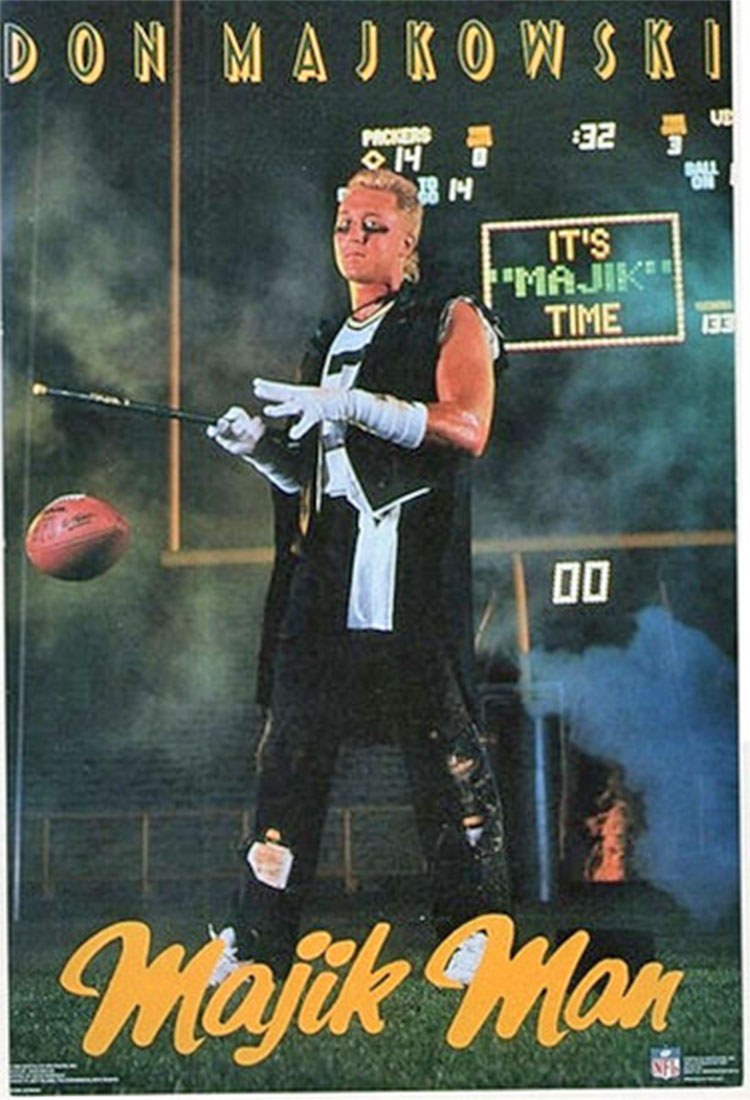 For further proof, here's a picture of him on stage with Poison during the band's 1990 tour stop at Brown County Arena.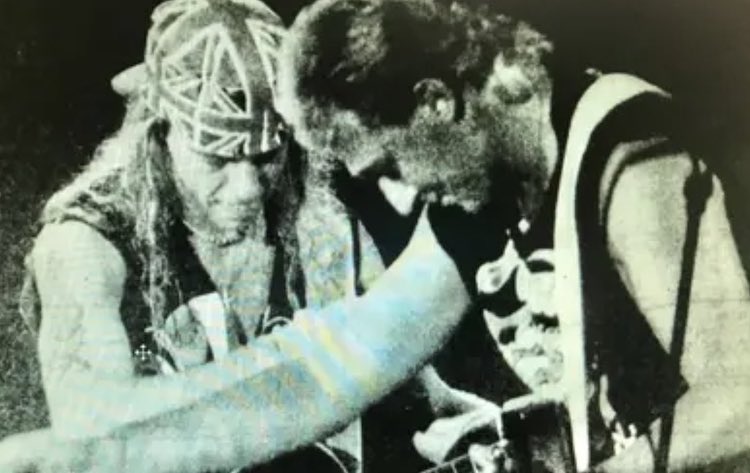 4. He still loves Wisconsin and the Packers
While he has every reason in the world to feel animosity towards the Packers after the way his tenure in Green Bay ended, Majkowski seems to still have a place in his heart for the state of Wisconsin and his former employer. He's remained a Packer Backer through and through. He's never stopped praising Favre and Aaron Rodgers for their All-Pro play and on-field accolades. Now more than 30 years since his last game as a Packer, he still routinely comes back to Wisconsin for appearances. And he seems to love Cousins Subs.
@cousinssubs @jambam0506 We need a "Cousin's Subs" in Atlanta!!! It's a Majkowski Family favorite spot when we are in Wisconsin! @dmajik7 and I have probably been there 5x in the last 7 days! 😂 pic.twitter.com/KjDUvHMFLh

— Kelly Majkowski (@KMajik7) September 27, 2022
5. He's not Brett Favre or Aaron Rodgers
We've spent a lot of time talking about things Majkowski has done and the person he is, but perhaps the best case we can make for Majik being our favorite Packers quarterback at this point in time is due to who is isn't. To our knowledge, he hasn't swindled the state of Mississippi out of millions of dollars of welfare funding. We're willing to bet he believes 9/11 occurred. More than anything, he just appears to be a low-drama, easygoing, genuinely kind and positive person, which are traits that seem to have skipped a couple generations of Packers playcallers to say the least.
We'll wait to see what the future holds for Packers starting QBs, but for us at this point in time, Don Majkowski is currently the Green Bay quarterback to beat.