With the team's On Deck event having come and gone, pitchers and catchers preparing to report to spring training in a matter of days, and last weekend's Jean Segura trade essentially signaling the end of a winter full of transactions, Brewers season has pretty much arrived. Soon, the grills will be fired up, Bob Uecker's voice will return to radio waves, and fans will head to Miller Park to root, root, root for the home team…in what's likely to be a historically terrible season.
After a few years of tacking on overpriced free agents and depleting the team's laughably limited batch of promising prospects in (usually) regrettable trades that brought just two playoff appearances during his 13-season tenure, Brewers general manager Doug Melvin stepped aside at the end of last season and hired Houston Astros assistant GM prodigy David Stearns to his old post. The young general manager wasted no time clearing salary and dealing veterans in exchange for proven prospects and buy-low minor league commodities. Finally, a tangible long-term plan is starting to take form, opposed to the organization's previous plan of fielding an okay squad that would get three million fans through the gates each season to buy artisan donuts and shit with Hank The Dog's dumb face printed on it between innings of almost playoff-caliber baseball.
While it's uncharacteristically exciting to look to the team's bright future, there's not much to be excited about presently. It's an unabashed roster renovation. Written without a shred of negativity, the 2016 Milwaukee Brewers are going to be very, very bad. How bad? It's quite possible this could be the worst season in franchise history. Currently, that distinction belongs to the 2002 Brewers, whose 106 losses were the most by any Brewers team and mere 56 wins are good (or bad?) for second most, only topping the 53 notched by the Crew in strike-shortened 1994 campaign. Like today, the 2002 team had an encouraging batch of prospects waiting in the wings—such as Prince Fielder and J.J. Hardy—and youngsters on the 25-man roster left to develop in low-pressure situations (Ben Sheets, Bill Hall, etc.), but still needed to take the field 162 times with a menagerie of bad contracts, journeymen, below-league-average scabs, and Richie Sexson to complete a season of forgettable Brewers baseball.
We're sure that better days are on the way, but for now, let's compare the 2002 and 2016 Milwaukee Brewers, the two worst teams in franchise history.
The Manager
2002 — Davey Lopes and Jerry Royster
Davey Lopes, a beloved player with no managerial experience prior to getting the Brewers job, only lasted 15 games into his second season as Milwaukee's skipper. He was replaced by interim manager Jerry Royster, who went 53-94 and was not retained. Royster went on to manage in Korea. Lopes continues to coach, but has never managed since.
2016 — Craig Counsell
Craig Counsell, a beloved player with no managerial experience prior to getting the Brewers job, took over when Ron Roenicke was fired shortly into the 2015 season. He was instantly signed to a three-year contract and proceeded to go 61-76 with the team he inherited. Alas, since he's scrappy, used to play for the Brewers, and grew up in Wisconsin, he's utterly immune from being fired no matter how poorly the team does this season.
The Star Players
2002 — Richie Sexson and Geoff Jenkins
One was a guy fans knew would be traded at any time. The other was a pretty good player fans knew they'd have to accept as the best player on a bad team.
2016 — Jonathan Lucroy and Ryan Braun
One is a guy fans know wants to be traded. The other is pretty good player fans know they'll have to accept as the best player on a bad team.
The Third Baseman
2002 — ?
It can be assumed that someone stood in the general vicinity of third base in 2002, but we're can't remember the player (or players) who had that honor. Records indicate that former Cubs backup catcher Tyler Houston logged some time at the hot corner, as did the (actually quite good) Mark Loretta, Keith Ginter, and past-prime Lenny Harris (with the generous assumption Lenny Harris had a prime). Put them all together and you kind of have a third baseman.
2016 — ?
Until veteran utility infielder Aaron Hill was sent Milwaukee's way as part of last weekend's Jean Segura trade, we assume the plan was to prop a Palermo's Pizza promotional cardboard cutout on the infield and have the shortstop move it periodically to account for the shift. Hill—a career .268 hitter who made 29 errors in 85 games last season—is a marginal improvement. The Brewers depth chart says Hill's backup is Yadiel Rivera, who we deduce must be a baseball player.
The All-Or-Nothing Slugger Who Will Strike Out Constantly
2002 — Jose Hernandez
Jose Hernandez actually enjoyed a respectable 15-year career. Midway through it, though, he had one unforgettable season. In 2002, Hernandez was selected to represent the Brewers in the All-Star Game. By season's end, his name was etched into the team's record book. The 24 homers he clubbed were more-than offset by his 188 strikeouts, a career high and a Brewers record that still stands today.
2016 — Chris Carter
Much to Hernandez's delight, it's absolutely in the realm of possibility the mark he's held for 13 years and counting could be overtaken by over-swinging infielder Chris Carter. Carter—who is not the wide receiver nor the X-Files creator—is the epitome of the all-or-nothing slugger. In 2013, he struck out 212 times, which is the third most single-season Ks EVER. However, Carter also smashed 29 home runs that season, 37 in 2014, and 27 as an Astro last year. So Stearns saw a lot of him and must have liked what he saw. Expect some Russell Branyan-like dingers between a fuck-ton of whiffing from Carter in 2016.
The Kind Of Funny Guy To Somewhat Distract From The Shittiness Of It All
2002 — Matt Stairs
Journeyman pinch-hitter Matt Stairs was a burly Canadian you loved to see on the field, despite his mere presence signifying things weren't going too well for your team. His 12-team tour only made a single-season stop in Milwaukee, where he muscled 16 homers and made fans feel less guilty going to the concession stand for that second brat.
2016 — Will Smith
On a team lacking much personality and devoid of charisma, southpaw Will Smith is apparently our default clubhouse comedian. He's always up for fan interaction, is usually upbeat, and (like Carter) shares a name with a more famous person, which, if nothing else, is good for some quality Photoshops.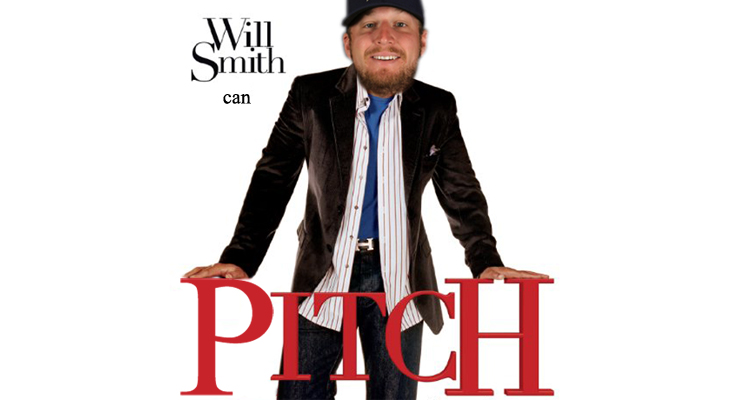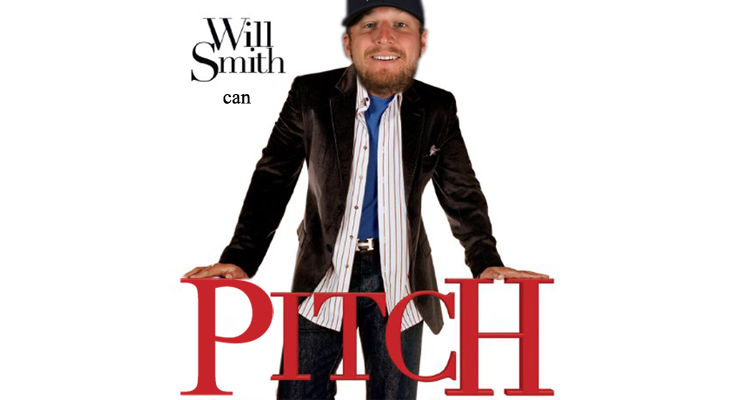 The Un-tradeable Contract
2002 — Jeffrey Hammonds
At the time, Hammonds' three-year, $22M contract was an incredible sum for the then-microscopic market franchise. The 2002 season was the second disappointing season in that regrettable deal, making the under-performing outfielder and the $15.7M left on his contract tough to move. He had nine homers, 41 RBI, and hit .257 in 128 games. Hammonds was released the following June.
2016 — Ryan Braun
When Braun signed his extension before the 2008 season, it was viewed as an incredibly affordable deal for a young player with his unthinkably high career ceiling. Since the deal was front-loaded, Braun made just over $4M in his MVP* season in 2011. Now it's time to pay the fiddler, as Braun—who is still a good player coming off an All-Star season, but isn't exactly the perennial MVP* candidate he once was—is owed $20M this year alone, and $96M over the next five years. That doesn't even include the $15M mutual option (or $4M buyout) for 2021. If you haven't forgiven Ryan Braun yet, you'll have time to. Unless the team covers a ton of his salary, he's going to be a Brewer for a while.
The Outcome
2002 — 56-106
Like we said, that's the worst record, most losses, and lowest winning percentage in team history to this point. Looking back, though, we have to admit that the meaningless epoch of brewers baseball was kind of fun and charming in its own weird way.
2016 — TBD
We're inclined to believe scouting improvements and advanced metrics that have come over the last 14 years will make a sub-56-win season unlikely. But on paper, if a Brewers team can do it, it's this one. So, uh…play ball?