While the current weather conditions likely don't have you thinking soccer, the 2022 FIFA World Cup is coming. This installment, which kicks off in Qatar this Sunday, runs from November 20 through December 18. Yep, for the first time ever, the international tournament is taking place in autumn! Despite the seasonal shift, you can be sure a bunch of Milwaukee area establishments will be airing matches. Some local businesses are even going the extra mile with large-scale viewing parties, augmented hours of operation, and other efforts to help get the region in the World Cup spirit. Though there's a lot of great places to take in some soccer, here are eight standout spots for 2022 FIFA World Cup viewing.
Nomad World Pub
Nomad World Pub owner Mike Eitel has been hosting World Cup parties at (and outside of) his Brady Street bar since 1998. Last month, Nomad announced that—fall be damned!—they're temporarily turning the Brady Street bar into "FanZone 2022" for the duration of the tournament. Much like the previous six World Cup watch parties he's hosted, Eitel and company will have food and beverages available, DJs, contests and giveaways, and they'll show all legally allowed matches (matches with a 4 a.m. start will not be shown, as Milwaukee bars cannot serve alcohol until 6 a.m.). This time around, there will also be some new aspects of the FanZone. There will be a heated tent called "The Igloo," where fans can watch in comfort outside of Nomad. They've also applied for a special event permit for November 25, with the intention of hosting a Black Friday block party for the USA vs. England match.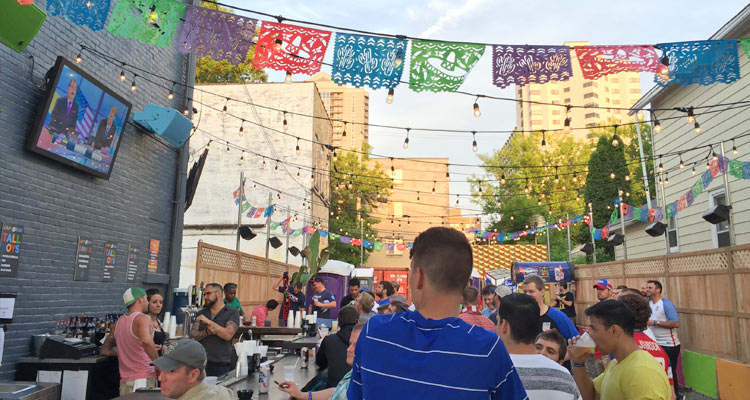 SportClub
Nomad's younger, more-downtown-situated sister bar SportClub is also doing their part to make the World Cup viewing experience special. The bar and restaurant will be airing all matches (with sound!) and offering its weekend brunch menu every day there's a match. Every customer also has a daily opportunity to win a $500 travel voucher. The fun starts at 10 a.m. this Sunday with the Qatar vs. Ecuador match.
Highbury Pub
Of course Highbury—arguably the city's most iconic soccer bar—is taking part in World Cup festivities. There's actually not much happening at the Bay View bar that's out of the ordinary (if it ain't broke…), but they will be open for EVERY SINGLE MATCH of the tournament. Yes, even the ones that start at, like, 4 a.m. However, by Wisconsin law, no alcohol will be served until 6 a.m.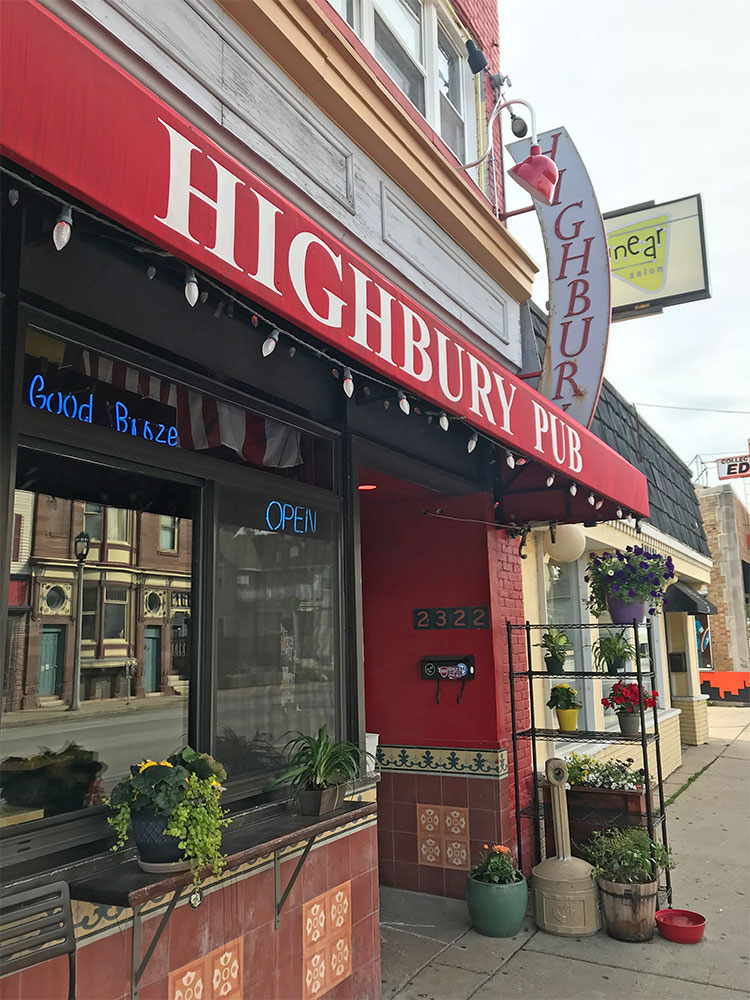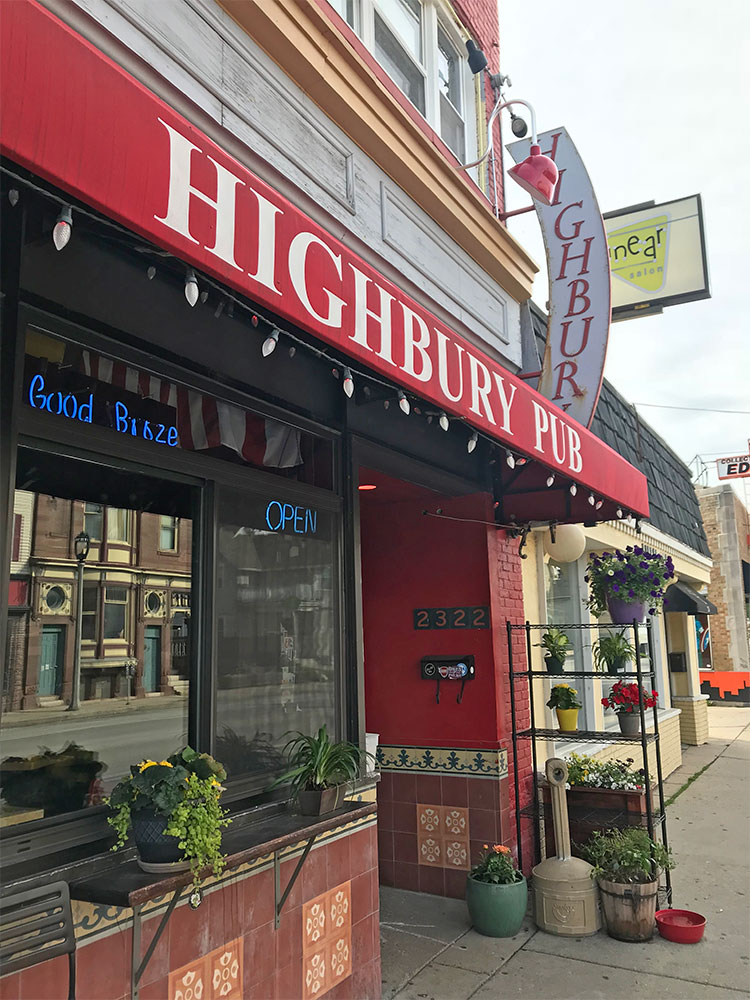 3rd Street Market Hall
Still new on the scene, 3rd Street Market Hall is going all-in for its first World Cup. With the help of Swarmm Events, the downtown food hall will break in its new 15-foot HD jumbo screen with USA vs. Wales watch party at 1 p.m. on November 21, as well as the USA vs. England match at 1 p.m. on November 25. After that, they'll be showing all matches (that start at 10 a.m. or later). There will also be local and international beer/cocktail specials offered.
Drexel Town Square (Oak Creek)
Milwaukee isn't alone in its World Cup affinity. This year, Drexel Town Square in nearby Oak Creek will be showing two matches on Friday, November 25 during a full-fledged outdoor watch party. Things start at 9 a.m., as a winning blend of food, beverages, and music can be enjoyed outside. At 10 a.m., the Netherlands vs. Ecuador match will be shown on a large screen. That will be followed by the USA vs. England match at 1 p.m. Things will wrap up around 4 p.m., at which point attendees are encouraged to head a few miles east to watch more World Cup action at Moran's Pub in South Milwaukee.
Moran's Pub (South Milwaukee)
In addition to being part of the Drexel Town Square event, Moran's Pub—a dedicated soccer bar in the heart of South Milwaukee—will be heavily involved in the rest of the World Cup. The bar will be open "as a early as legally possible" (which we take to mean 6 a.m.) for matches. There will also be drink specials, raffles, special World Cup-specific Moran's merchandise, matches shown with volume on, Spanish audio for all Mexico matches, and more.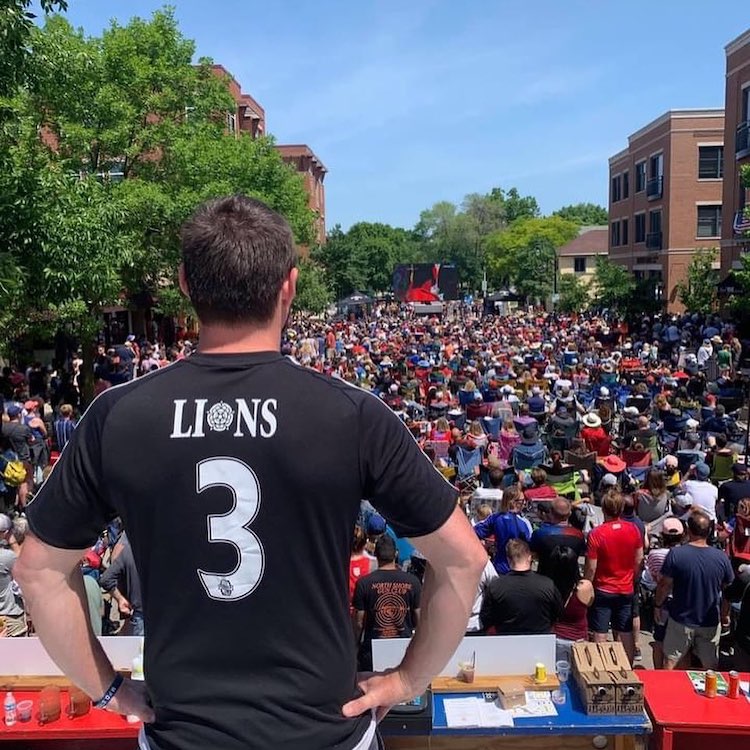 Three Lions Pub (Shorewood)
Just north of Milwaukee proper, Three Lions Pub has been a trusted place to watch matches in Shorewood for more than a decade. You can bet they'll be showing the vast majority of the World Cup, but they'll be taking things to the next level on November 25. From 11 a.m. to 5 p.m. that day, the suburban soccer bar will host a Black Friday Block Party. The street will be blocked off outside Three Lions for pre-match entertainment, as well as outdoor bars, food, and eventually that afternoon's USA vs. England match. The bar itself will also be open, but space is limited, so folks are encouraged to dress appropriately for the season.
Red Lion Pub
Last but not least, we come to Red Lion Pub. Located on Milwaukee's East Side, the Three Lions-affiliated soccer bar will also be taking part in World Cup screenings. While a full-on block party isn't in the cards, the bar will be open for the majority of matches and, as always, they'll be serving up English-inspired pub fare to fit the soccer viewing atmosphere. Much like Highbury, Red Lion isn't really changing things up that much, but it's a great soccer bar all the time, so why mess with the winning formula?