Discourse Coffee to open all-day cafe at Radio Milwaukee
Slated to open in January 2024, cafe to offer full beverage program, seasonal food menu and patisserie
MILWAUKEE (September 13, 2023) – Discourse Coffee will open an all-day cafe, modeled after the iconic European sidewalk cafe, at Radio Milwaukee in January 2024, the station announced Wednesday.
"Our Walker's Point home is an integral part of the way we build community. Having a place for folks to gather, connect and share ideas is the reason why we own and operate our own space," said Radio Milwaukee Executive Director Maxie C. Jackson III. "Since the Covid-19 pandemic, we have been missing a tenant in our cafe space and we are thrilled to have found a partnership in Discourse Coffee that we are confident will add to the neighborhood and serve our listeners."
Discourse Coffee was started in 2017 in Sister Bay, Wisconsin by founder and creative director Ryan Castelaz. As part of the fourth wave of coffee, Discourse aims to make coffee a career for its employees and offers guests experiences in flavor through its hand-crafted or expertly curated beverage and food offerings.
"We are incredibly excited for this partnership with Radio Milwaukee as we view this cafe as the full evolution of what we want Discourse Coffee to be," said Castelaz. "Radio has been an important part of my life for a long time and the way Radio Milwaukee approaches storytelling and music discovery strongly parallels the way we aim to tell stories through flavor at Discourse."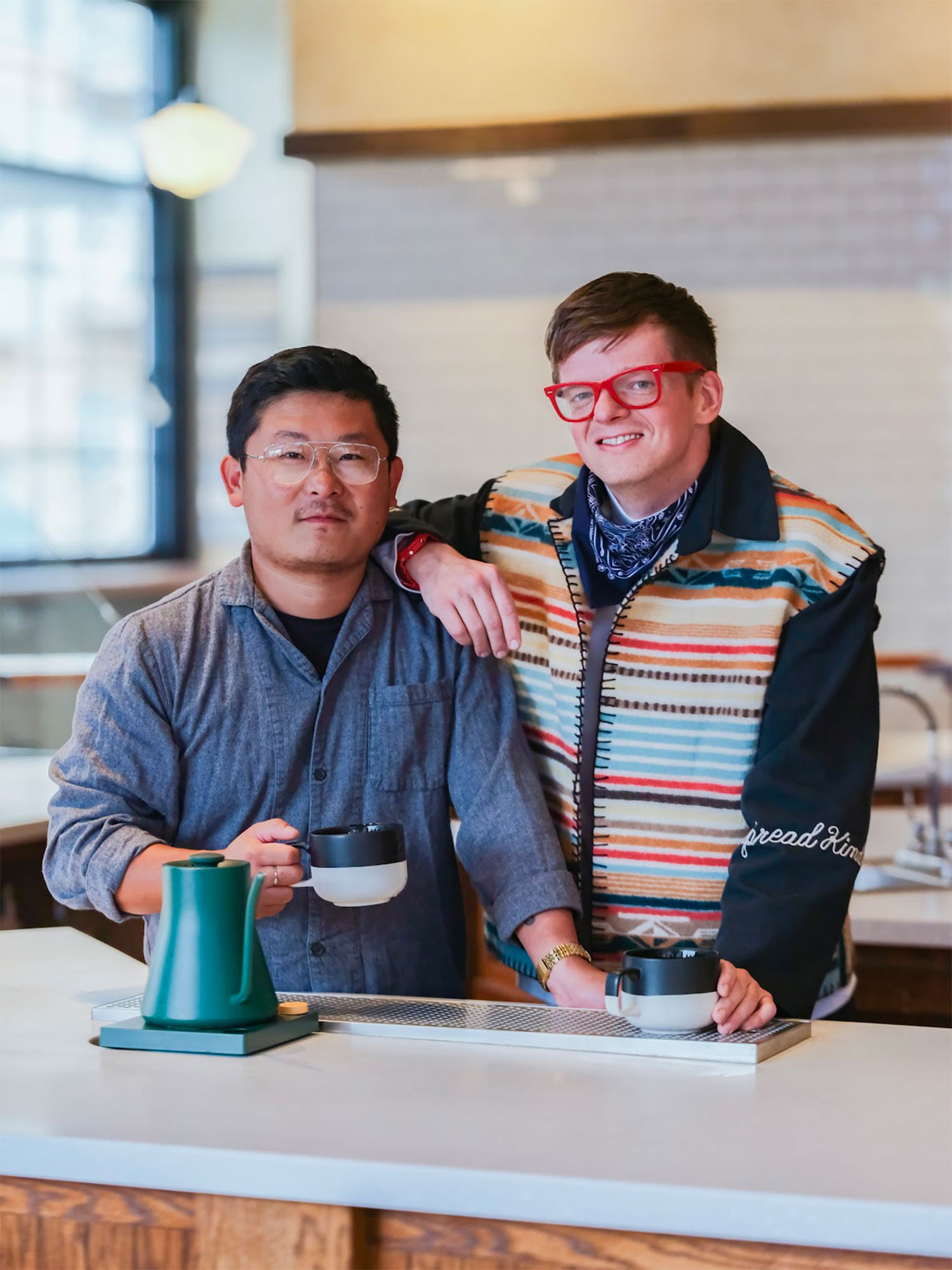 After four seasons in Door County, Ryan moved the business to Milwaukee and began hosting cafe pop-ups around the city with former partner Olivia Molter. With the help of partner Sean Liu, Discourse opened its first Milwaukee cafe at Crossroads Collective in February of 2022. In April 2022, Discourse opened a second location at the Milwaukee Art Museum; and in September, Discourse opened its flagship location in downtown Milwaukee at 1020 N. Broadway Street, in partnership with Direct Supply.
Discourse at Radio Milwaukee will dive deeper into the team's vision for the future of American cafes than ever before, offering a thoughtful selection of classic and craft drinks alongside the adventurous, experimental beverages that Discourse has become known for.
The espresso bar will be complimented by locally sourced and housemade craft syrups, bitters and powders, as well as extensive pour over and by-the-cup tea programs. For the curious coffee drinker, experimental drinks inspired by Milwaukee's music scene and the personalities of Radio Milwaukee will take center stage.
Past examples of Discourse's experimental concoctions range from the fan favorites like Motorhead, which combines pork fat and apple caramel with root beer bitters and granny smith apple powder, to wild explorations like the Odd Duck, which saw local candy cap mushrooms meet toasted fenugreek, sweet soy sauce, sous vide coffee, and a liberal dusting of passionfruit powder. These creations will be available on their own and on the go, or as part of a seated tasting menu experience that will walk the guest through each step of the drink making process.
For the first time since closing their aperitivo bar Spritz in Sister Bay, the Discourse team will also offer no and low proof spritzes designed for refreshment, alongside full strength cocktails for evening enjoyment. A thoughtfully curated selection of beer and wine will also be available.
As part of its all-day cafe model, Discourse at Radio Milwaukee will host a simple, seasonal food program celebrating local producers. Categories of enjoyment include sandwiches & salads, soups & boards, and patisserie & dessert, spearheaded by Discourse Pastry Chef Frankie Hartmann. The full menu for the cafe will be released in late 2023.
Radio Milwaukee purchased its Walker's Point home in 2012 after a successful, community-supported capital campaign. The organization moved into the building in 2013 and hosted Stone Creek Coffee as tennant from 2013 to 2020. To accommodate the expanded food program, Discourse Coffee will renovate the existing cafe footprint to add a small kitchen. Renderings for the space will also be available in late 2023.
Members of the community are invited to get a taste of Discourse at Radio Milwaukee during the station's upcoming fall membership drive, October 2-6 and October 9-13. Discourse will host a pop-up at the station each day of the drive from 7 a.m. to 2 p.m. and the building will be open to the public.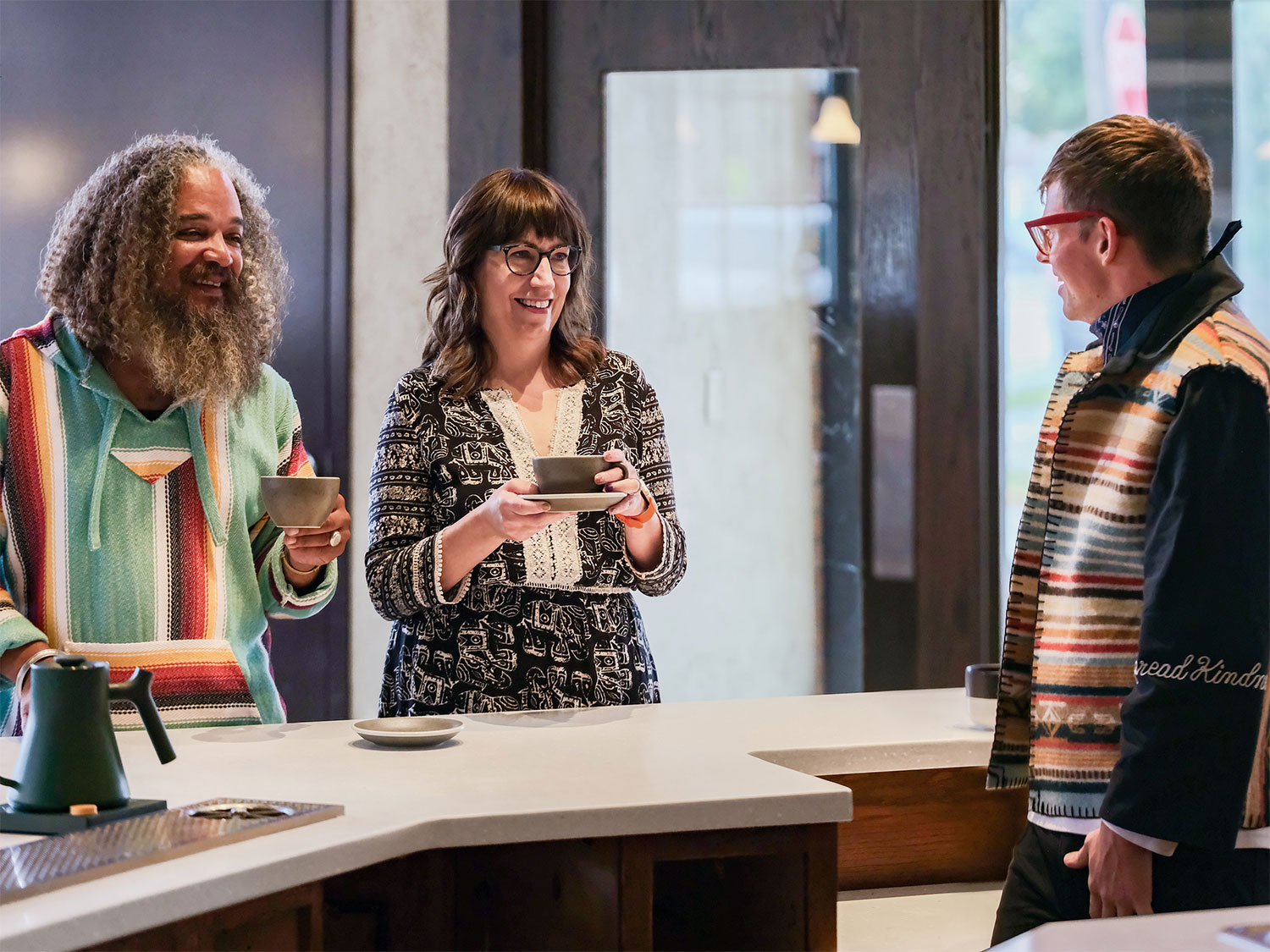 Find more press releases HERE.